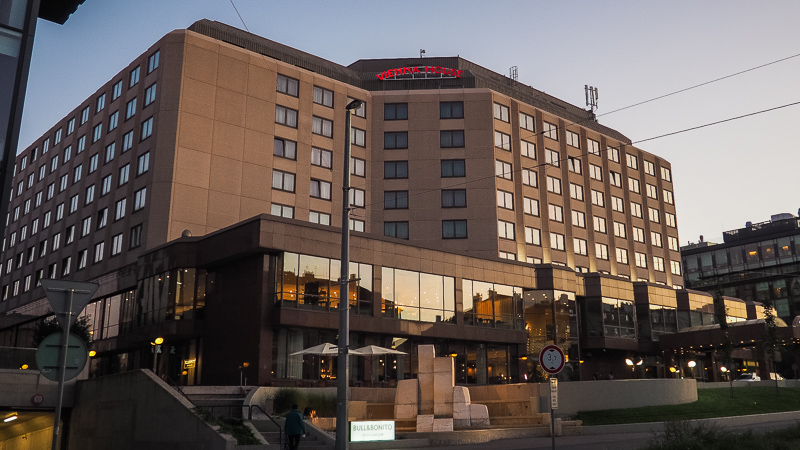 Don't let the name confuse you, the Vienna House Diplomat is a high end hotel located in Prague, the capital of the Czech Republic. Located just outside of old town, with views of the Prague Castle and only a fifteen minute drive from the airport, the central location is superb. A tram line sits across the street for a few minutes' ride to the old town.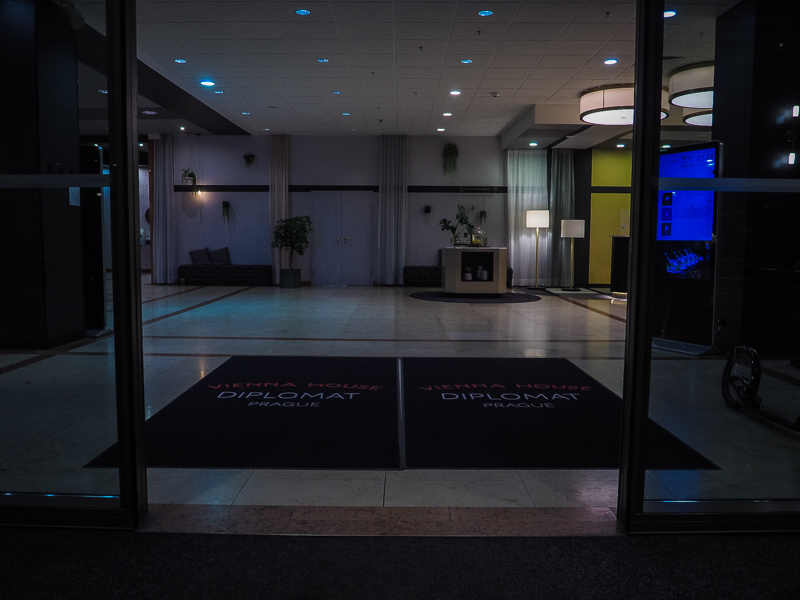 Built in the final days of the Cold War, this hotel recently saw a major upgrade that fully brings it into the 21st century. It gets its name by being situated in the diplomatic district, and to this day is a very popular hotel and meeting place for conferences.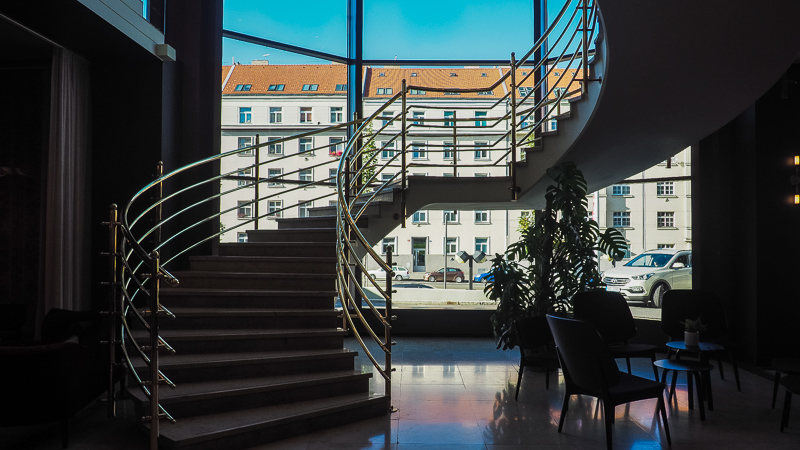 The name Vienna House comes from the company that houses over 50 hotels around the world. Upon entering the Diplomat you are greeted with an expansive lobby that gives a taste of the high end atmosphere to the hotel. The staff are friendly and speak English, so you don't have to worry about communicating. Do learn some Czech words if you can, though!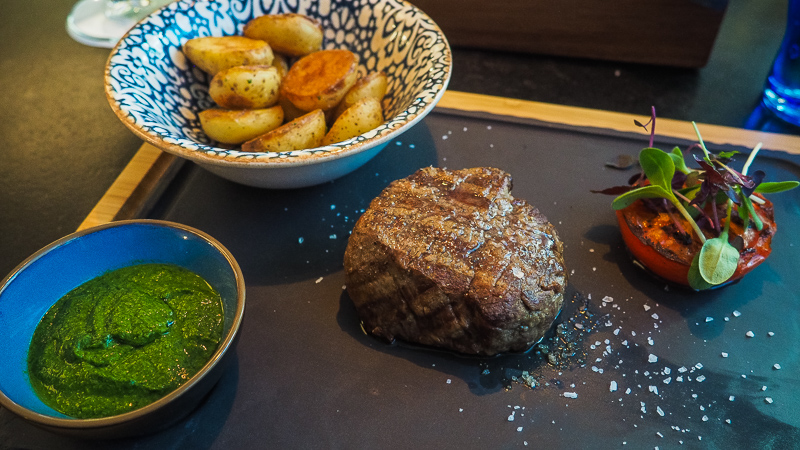 A bar sits adjacent to the front desks and elevators where you'll find a huge menu of any cocktail you could imagine. Nearby is the newly opened restaurant Bull & Bonito. Try the steak if you can, it's one of the best we've ever had! They also have a house made bread and dipping sauce that can't be missed.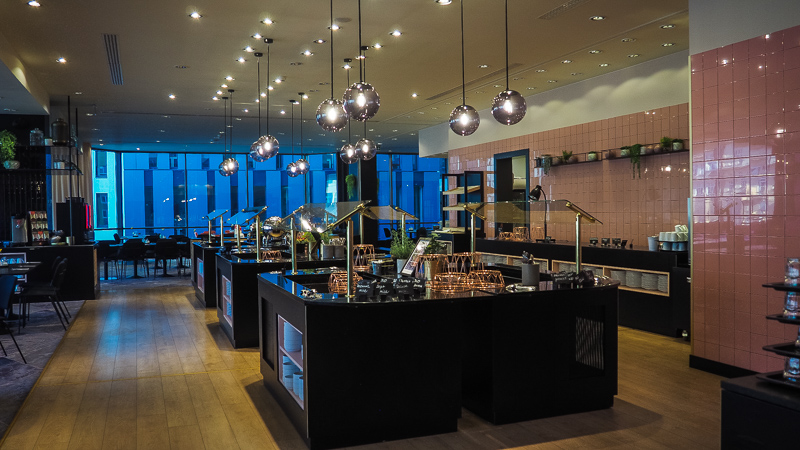 On the floor above the Vienna House Diplomat lobby, the daily breakfast buffet is served where there are a multitude of eating options. A chef stands by to make you a custom omelette, and the buffet will leave even the pickiest of eaters satisfied.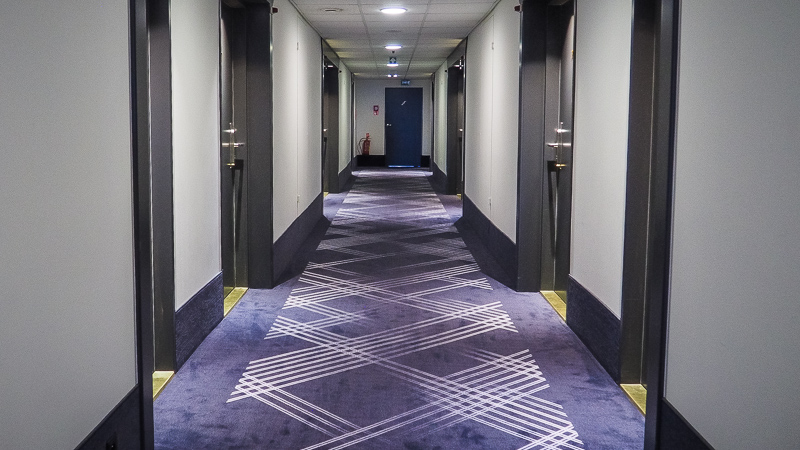 This sense of luxury continues to the rooms where the windows reveal an eye popping view of the Prague skyline, especially beautiful at night when Prague Castle is lit up. The design is sleek and modern, and anyone entering will instantly feel at ease.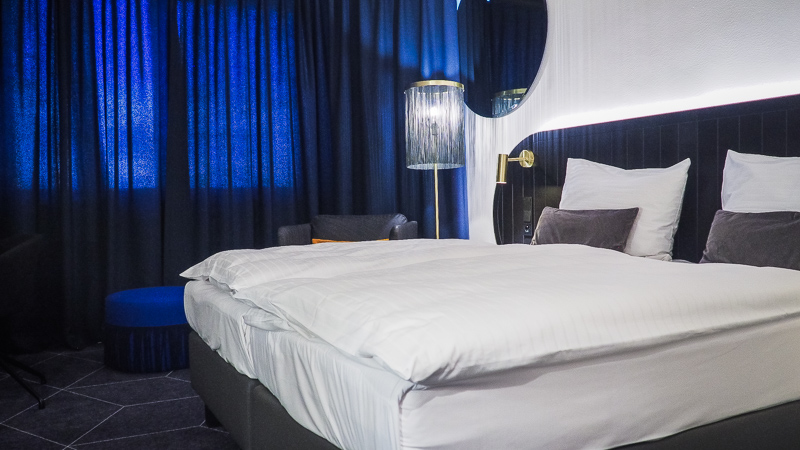 WiFi is complimentary, and the flat screen TV provides any visual entertainment you don't bring. Most of the channels are in Czech, so brush up on the language and see how much you can understand.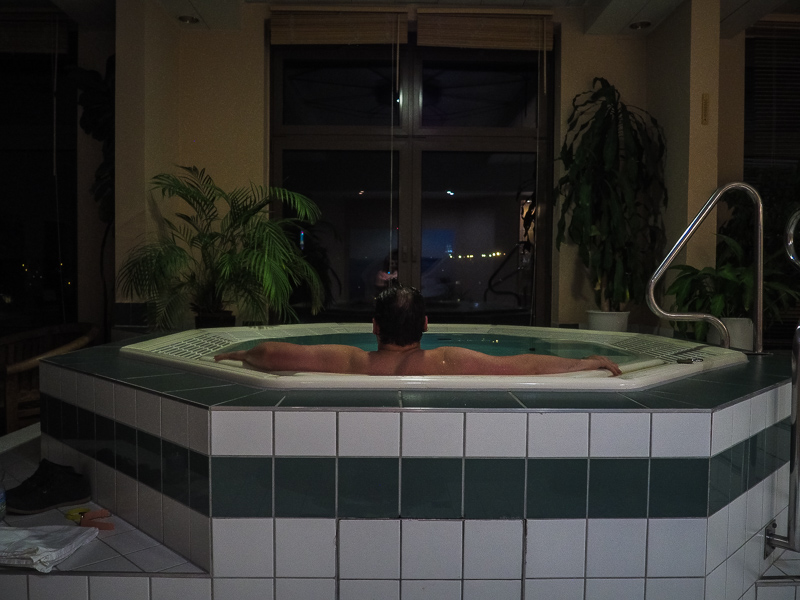 Upstairs, higher quality suites are available. On the rooftop, a party area and deck open up to reveal an unmatched view of the city. At the top floor is a gym and wellness center, although there's a fee for guests. Once paid, you are treated to locker room usage, Jacuzzi access, and a massage, just what you need after a long day of conferences and sightseeing.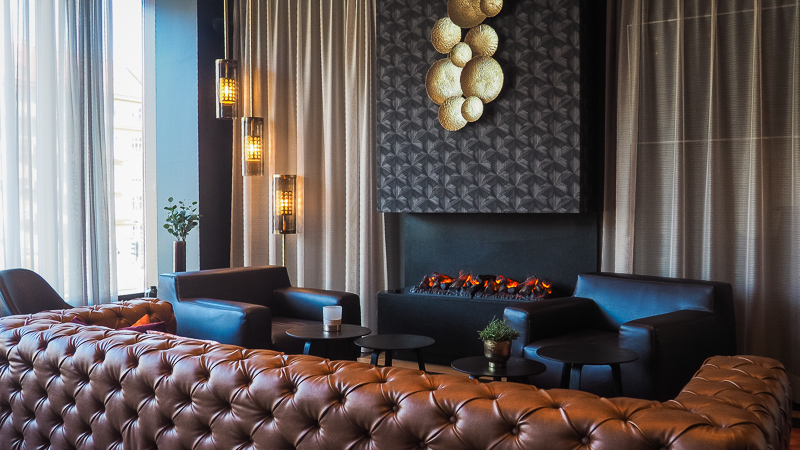 Outside the center of the city but still within reach of the best sights, Vienna House Diplomat is a sneaky pick as a great place to stay in Prague. Comfort, style, and ease of access come together to make for a venue that is a must for any visitor.
Follow Vienna House Diplomat