It's been a wild first week with the 2021 Tribeca Festival! We've managed to catch over a dozen films to premiere at Tribeca and have plenty to talk about with each one. Documentaries, dramas, comedies, and more, from the United States and all over the world. Tribeca prides itself on being a platform for both independent and international cinema, and we certainly got a taste of both.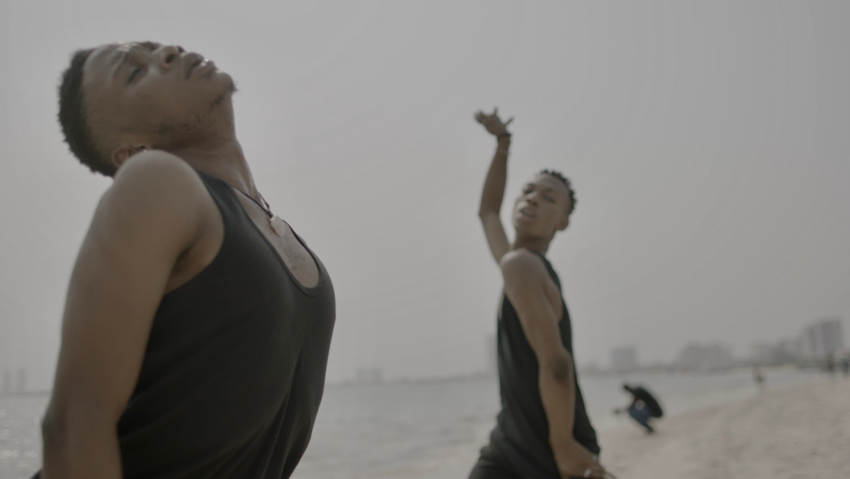 The Legend of the Underground, dir. Giselle Bailey & Nneka Onuorah
It's hard enough to fight the bigots and conservatives in the US while being a member of the LGBTQ community. Now imagine having to do it in Nigeria, an oppressive environment for those even suspected of homosexual behavior. The laws and abuses there are so severe that the film begins with a request that all reporting on the film simply refer to its subjects as "non-conformists." The movie documents several men who have either fled the country and currently fight for their rights from America or the brave who have stayed and continue the fight at home. Each has a story to tell, and their own difficulties to live in a place that reinforces masculinity on its men regardless of who they are. A catchy pop soundtrack helps put the viewers in the mindset of the social media presence of the most memorable cast member, the flamboyant "World Famous" James Brown.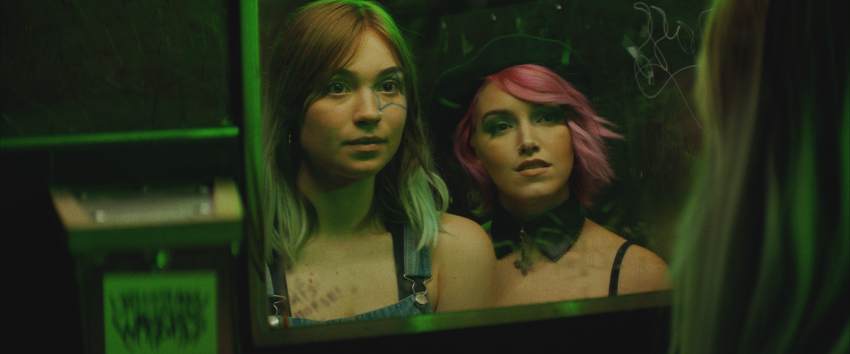 Poser, dir. Ori Segev & Noah Dixon
"Poser" will likely polarize people. It's an interesting character study of a person the audience will have a difficult time ultimately sympathizing with, but that's the challenge the film poses to its audience. Young woman Lennon is shy, distant from her family, and aspires to be a musician in the burgeoning Columbus Ohio music scene. Since the picture starts in one genre and interestingly slips into another as it progresses, it's best to remain enigmatic in terms of spoilers to let any potential audience fully enjoy it. The ending leaves something to be desired, however the central performances from Sylvie Mix and actual musician Bobbi Kitten are fantastic, and the original music featured in the movie is terrific.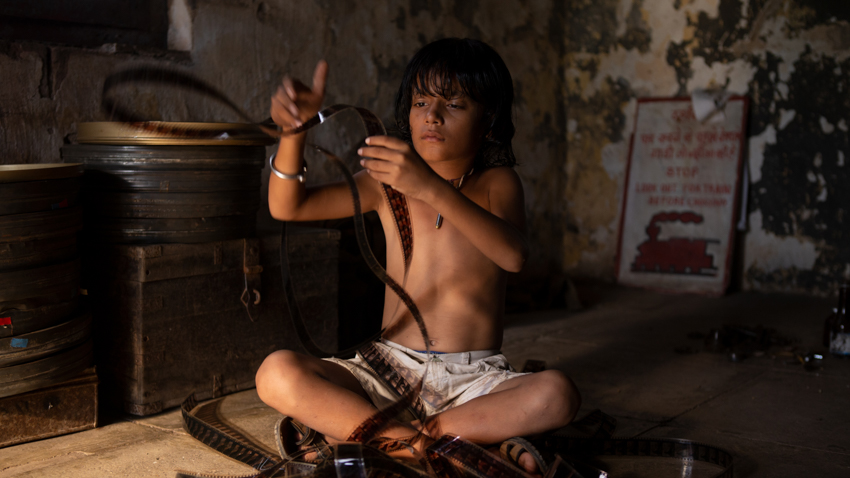 Last Film Show, dir. Pan Nalin
An ode to movies from long ago, this is a love letter to physical film over digital video. The subject is a young boy in a small town who sees his first movie at the theater and is immediately entranced. Getting a job assisting the projectionist is just the start; soon he's reenacting movies with his friends and coming up with ingenious ways to make his own despite the technological limitations. In the background is India's caste system constantly telling him to know his place in the social order and obey his father's wishes. An impressive lead performance from young Bhavin Rabari, some great visuals of the Indian country, and an endearing execution make this an emotionally charged feel-good experience.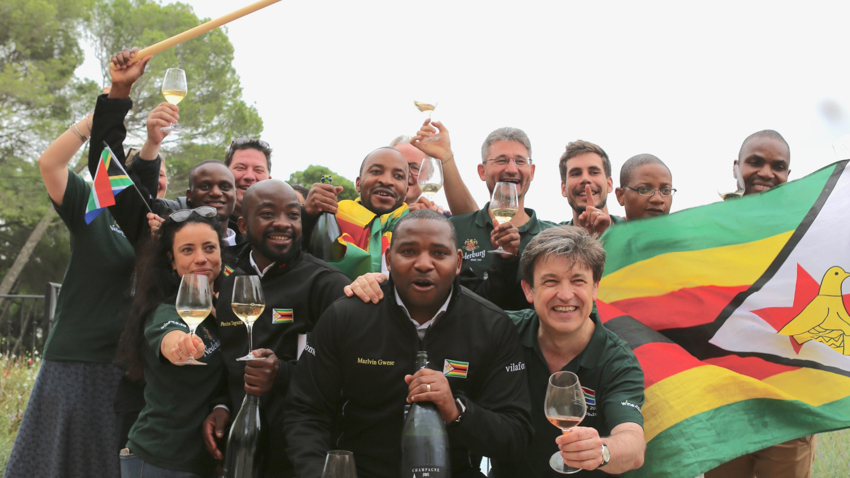 Blind Ambition, dir. Warwick Ross & Robert Coe
Refugees escaping the oppressive political climate of African nation Zimbabwe find solace crossing the border into South Africa. There, they discover a special talent most would never guess – wine tasting. From there the movie follows a group of four Zimbabweans as they make an unlikely journey to the world wine tasting championships in France, recruiting a wildcard coach who might be more of a hindrance than a help. Unfortunately, this ended up being passably inspiring, thanks to some poor pacing and a lack of information on the environment in Zimbabwe. The movie also never touches on the fact that wine taste identification is a pseudo-science. But the point the movie gets across is the importance of minority representation in a largely white gathering, and the men at the center of the film are wholesome.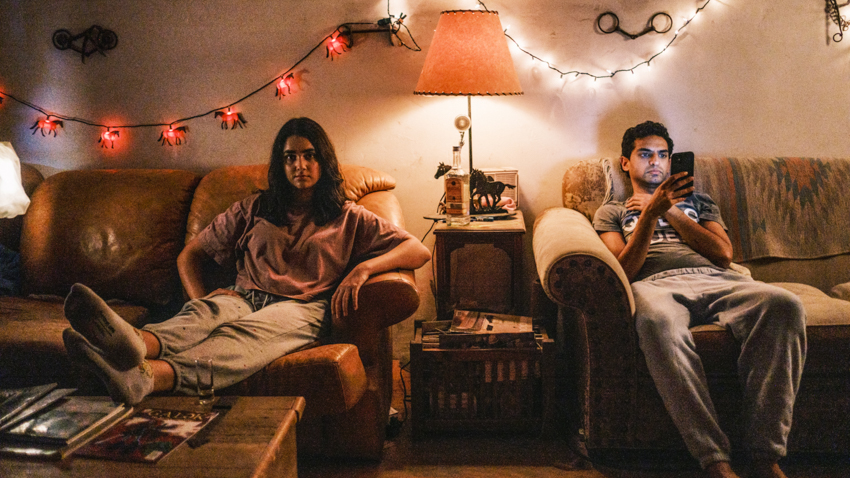 7 Days, dir. Roshan Sethi
An odd couple of two twenty-something Indian Americans are forced to stay in an apartment together for a week when a pandemic emerges outside. The film is virtually all in one location and carried on the backs of its two stars, Karan Soni and Geraldine Viswanathan, who do an admirable job. Firmly made in the era of COVID 19, "7 Days" is a comedy-drama that succeeds more in the latter than the former. Many of the early gags are misfires and hardly any of the comedy leads to real laughs if you're not an immature teenager. But when it focuses on the drama and social pressures of Indian culture, it really gets it right. The latter half kicks the drama into high gear as if the filmmakers forgot this was originally a comedy. It's for the film's benefit. 
No Man of God, dir. Amber Sealey
Notorious serial murderer Ted Bundy gets the movie treatment again in this small-scale picture. Mostly built around scenes of two men talking in a jail cell, the movie reenacts a series of interviews conducted between Bundy and FBI agent Bill Hagmeier. If you're familiar with the Netflix series "Mindhunter" then the premise will be familiar and likely intrigue you. An appealing synth-heavy score sets the eighties mood, but unfortunately, it doesn't live up to that billing. Luke Kirby is impressive as the killer himself, able to both turn on the charm and reveal the angry beast within. Elijah Wood produces and stars as Hagmeier, and his performance isn't up to snuff. The film also is unsure of what it wants to focus on; the filmmakers probably realized the conversations weren't enough to fill a feature, so the last third throws in slapped on commentary on the media's responsibility in building up his fame.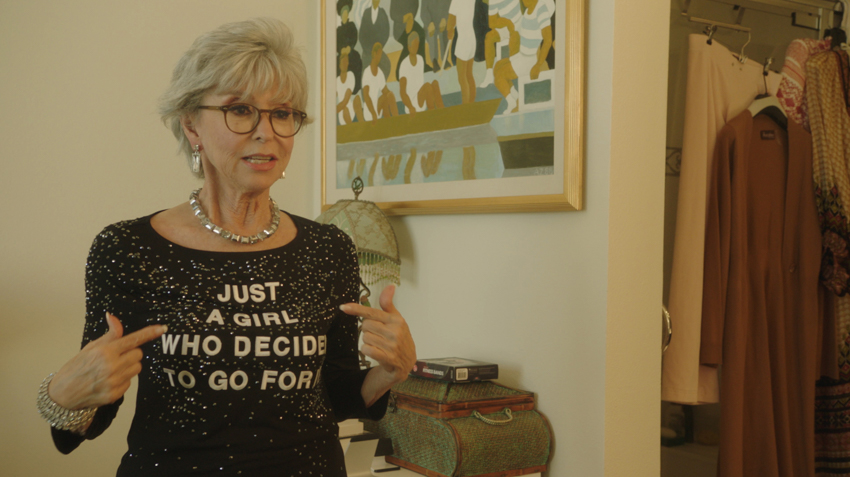 Rita Moreno: Just a Girl Who Decided to Go For It, dir. Miriem Perez Riera
Possessing one of the most inspirational stories in movie history, this doc covers the extraordinary life of Rita Moreno, one of the first Latin American Hollywood stars. Immigrating from Puerto Rico to New York at a young age and immediately wanting to be in movies, Rita describes her life to the camera and goes into detail explaining the extraordinary struggles she faced as a female and a Latina. The difficulties in making a satisfying living in an industry that marginalized sexualized and abused her make for greater drama than some narrative films out there. Yet, her perseverance and ultimate success despite that makes for a compelling and ultimately uplifting film.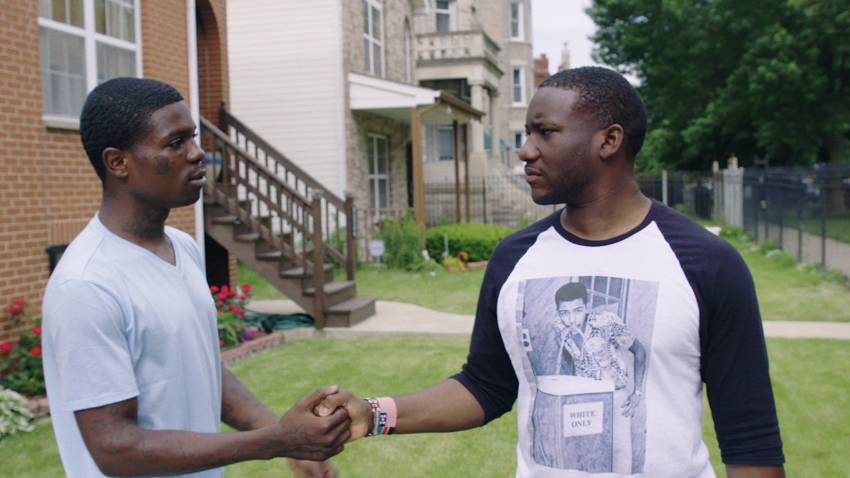 All These Sons, dir. Joshua Altman & Bing Liu
Gun violence destroys lives, both those who know the victims and those who pull the trigger. That's the focus of this heart-wrenching documentary following several young black men in South Chicago as they attempt to pull their lives together. Fighting institutionalized racism, the gang culture that pervades poor black communities, and popular indifference to their plight, these subjects each have a struggle that they must attempt to overcome despite extraordinary odds. The film doesn't offer too much in terms of solutions but making the issue visible in this way is a great first step.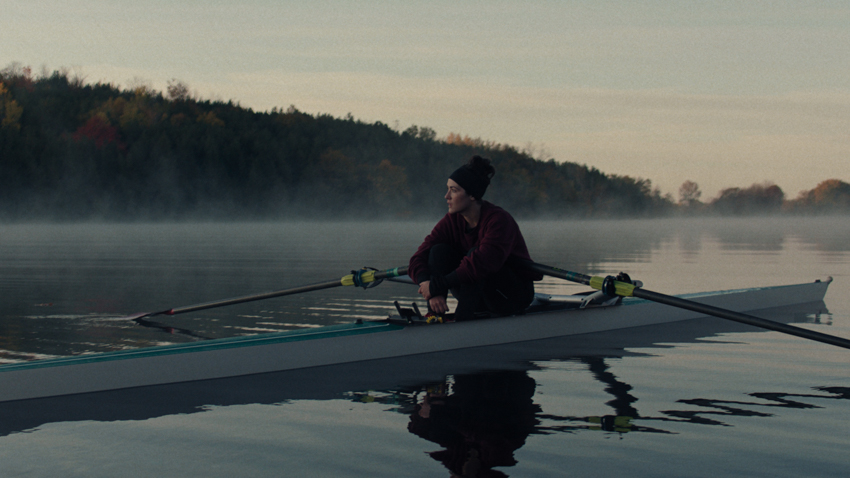 The Novice, dir. Lauren Hadaway
Isabelle Furhman is excellent as the star in this intense sports film that's almost more of a psychological thriller. Freshman college perfectionist Alex joins her college crew team, and it becomes her new obsession. Pushing herself to her physical and emotional ends, it becomes a question not just of if she can keep her grades up, but whether she'll live to the end of the semester. First-time director Lauren Hadaway shows an impressive and experienced hand, aided by some stark cinematography by Todd Martin. The pacing is occasionally inconsistent, and the crab imagery feels distracting and laughable. But this effort is solid, reminiscent of David Fincher, particularly "The Social Network." That's high praise from us!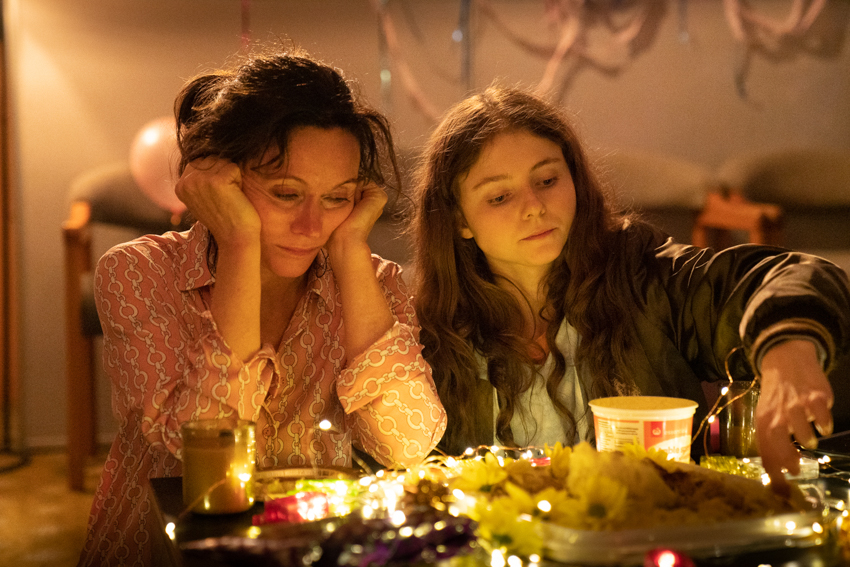 The Justice of Bunny King, dir. Gaysorn Thavat
A single New Zealand mother of two struggles to find a way to get her kids back from the state. Everything goes wrong – the government requires her to have a stable house when she's living with relatives; her brother-in-law discredits and throws her out when she discovers him having an affair, and her efforts to obtain the whereabouts of her children come up short. The cast all around is excellent, but the script constantly wanders from comedy to dark drama and can't settle on a tone. This is exacerbated by the final act, in which the film becomes a hostage thriller out of nowhere.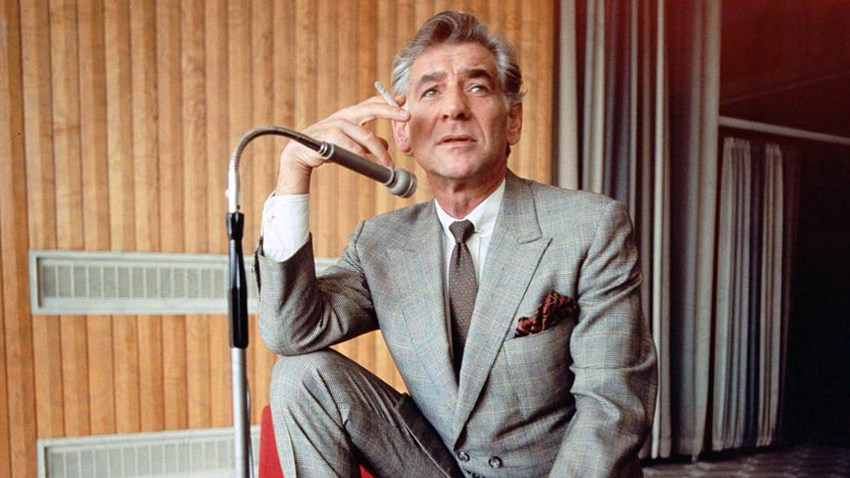 Bernstein's Wall, dir. Douglas Tirola
Music icon Leonard Bernstein's life is recollected by himself, in interviews taped near the end of his lifetime. The film is constructed around his words, and while that lends an air of authenticity, it leaves a bit to be desired in regards to certain details. Even someone passingly aware of Bernstein will notice several odd omissions or brushed over events. His film score work is barely touched upon, and his advocacy for popular music is completely ignored. But well appreciated is the text of his private letters, allowing the movie to cover his closeted homosexuality and contentious relationship with his wife.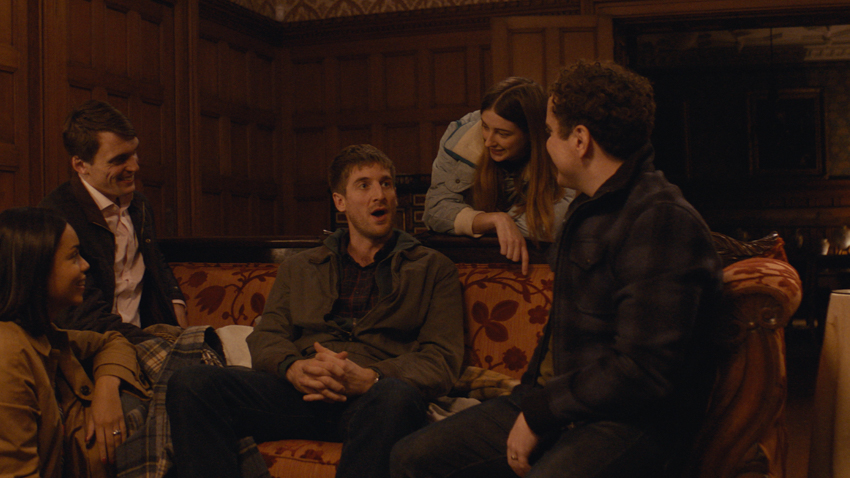 All My Friends Hate Me, dir. Andrew Gaynord
This weird little comedy-drama is partly an ensemble piece but mostly is meant to put the viewer into an outsider's mindset to a party. A twenty-something man has his birthday party with his old college chums, but something seems off about the way they treat him. The picture is confined to essentially one location and plays upon social anxieties, and therefore may seem more relatable depending on the viewer. But the movie falters in the thrills department since it doesn't establish if it has an unreliable narrator. Furthermore, every character including the protagonist is repulsive, and the laughs never come.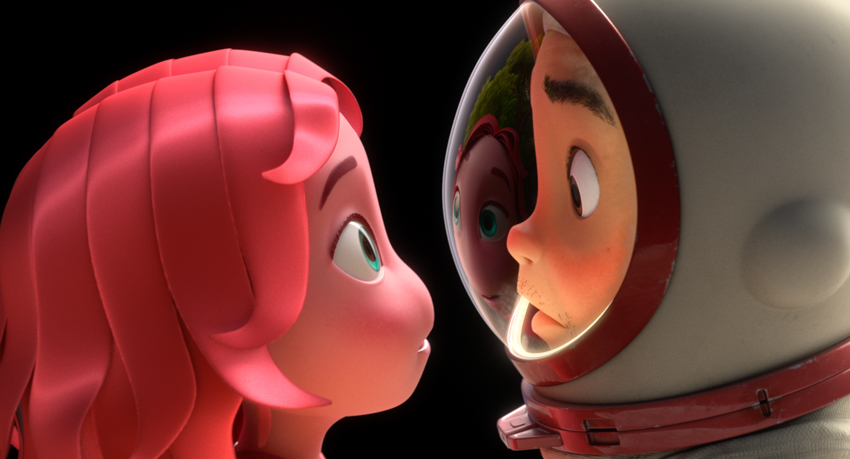 Blush, dir. Joe Mateo
In the tradition of the classic short Pixar films, "Blush" is a dialogue-free short animated movie that is loosely based on the real-life romance between its director Joe Mateo and his late wife. It's animated in modern style computer built 3D but features designs that also look at home in traditional 2D illustrations. Like the fantastic opening ten minutes of "Up" or the original Pixar shorts like "Luxo Jr." and "Tin Toy," "Blush" tells an engaging story with no words spoken or written, making it truly a universal tale of love.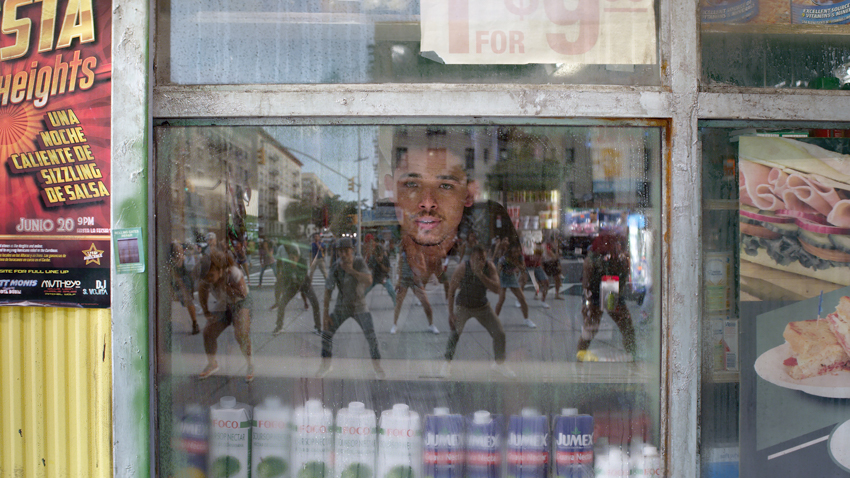 In the Heights, dir. Jon Chu
Highly anticipated after a year delay, this hit Broadway musical with songs by Lin Manuel Miranda ("Hamilton") finally comes to the big screen and HBO Max. A landmark in big movie representation, all the leads are Latino or black and give solid performances as actors, singers, and dancers. As expected, the original soundtrack is stupendous and the dancing exuberant. Unfortunately, the editing is way too quick to properly show it off, but that's a problem with most modern-day films. The story also feels slightly stock, but this is the feel-good movie of the summer.
Be sure to follow along on social media #Tribeca2021 and @Tribeca for daily updates and new releases.