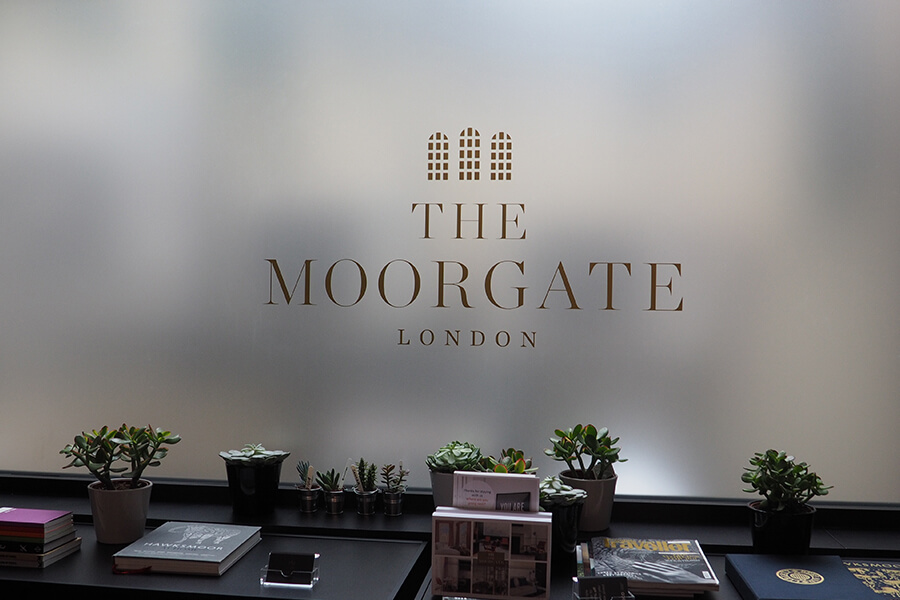 Continuing our London trip into the center of the hustle and bustle of the city, The Moorgate London property by SACO was our next stop. SACO is an acronym for Serviced Apartments Company, and they offer luxury apartments all across the globe, with a wide variety in the United Kingdom.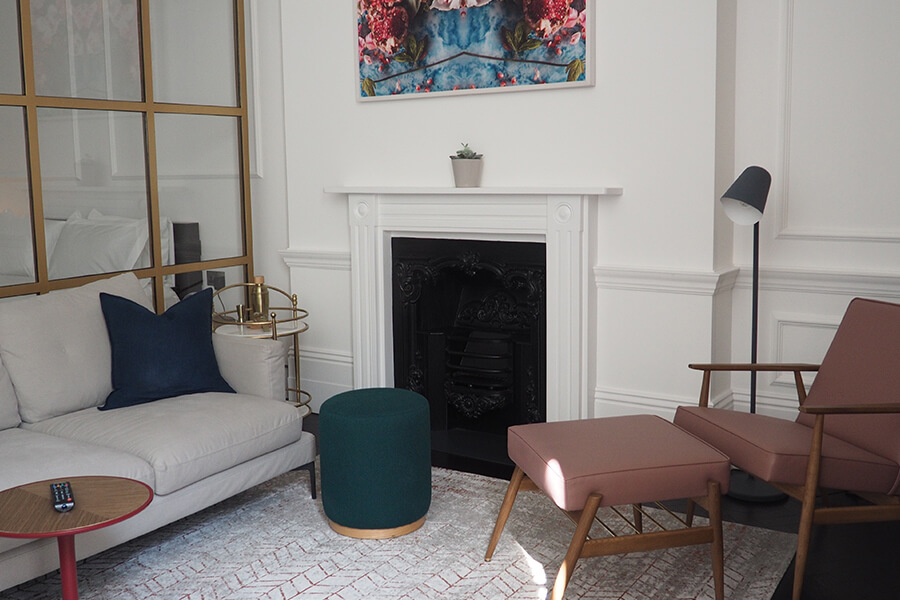 The Moorgate location is just one of their properties, situated on the busy corner of Moorgate and London Wall streets. But stepping inside, you'd never know you're next to a loud, active intersection. The inside of the building and the apartments is a serene, quiet atmosphere that makes sleeping and relaxing easy and comfortable.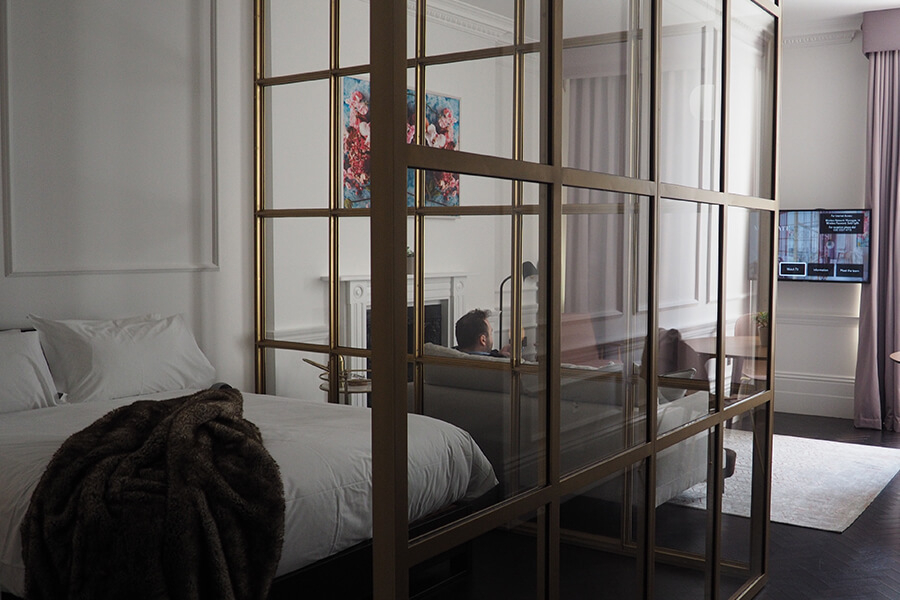 The apartments may only house two, but they're plenty spacious. The apartment is layed out with the door leading to a small hallway/kitchen, with a sink and mini fridge. A hot water heater, a variety of teas and a bottle of milk are provided so you can get that perfect start to your day.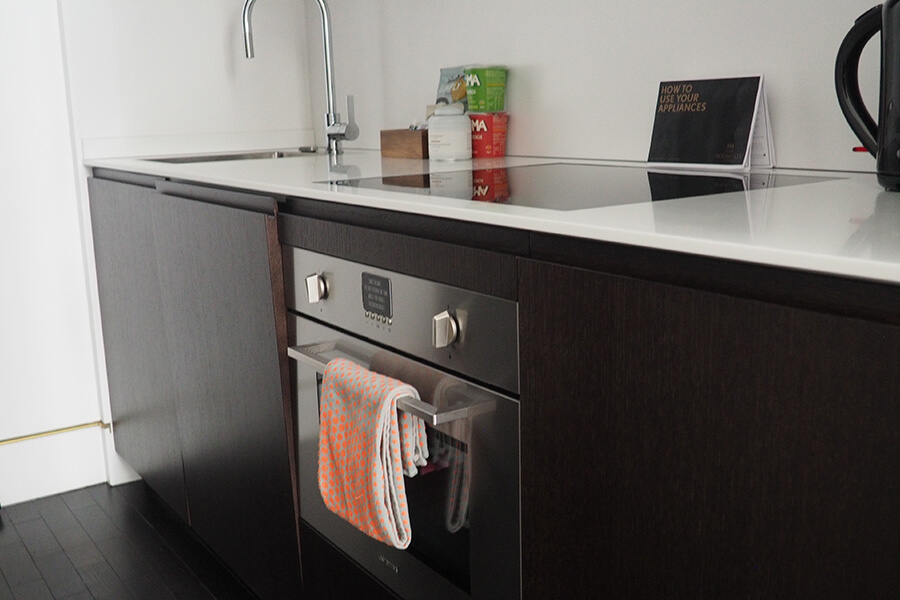 The hallway leads to the bulk of the apartment, which includes the living quarters. The bedroom area is squared off by a beautiful glass tiled fixture that separates the bedroom and bathroom from the living area.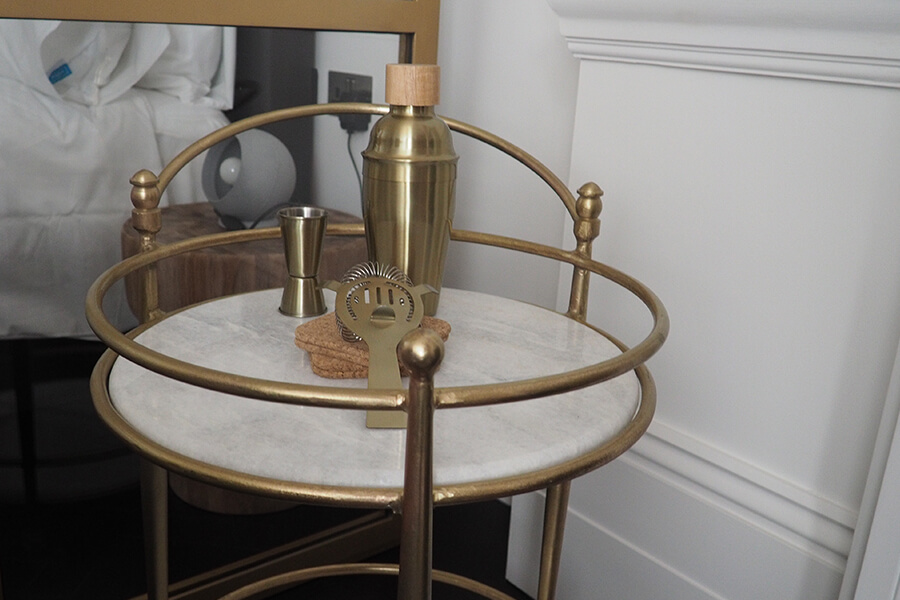 The living area includes a couch, the tv, a fireplace, and a small table with chairs, making the place feel like a real home you could live in. The enormous windows stretch from the floor to the ceiling, adding a feeling of old style grandeur.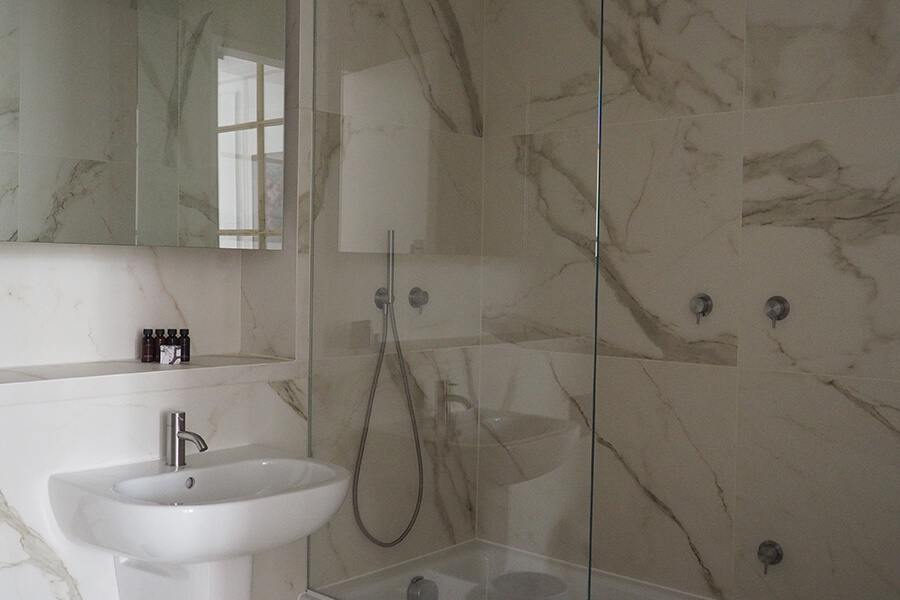 This vibe extends to the bathroom, which is just as big and luxurious. The wall is covered in fancy looking marble, and it momentarily feels like you're inside a palace.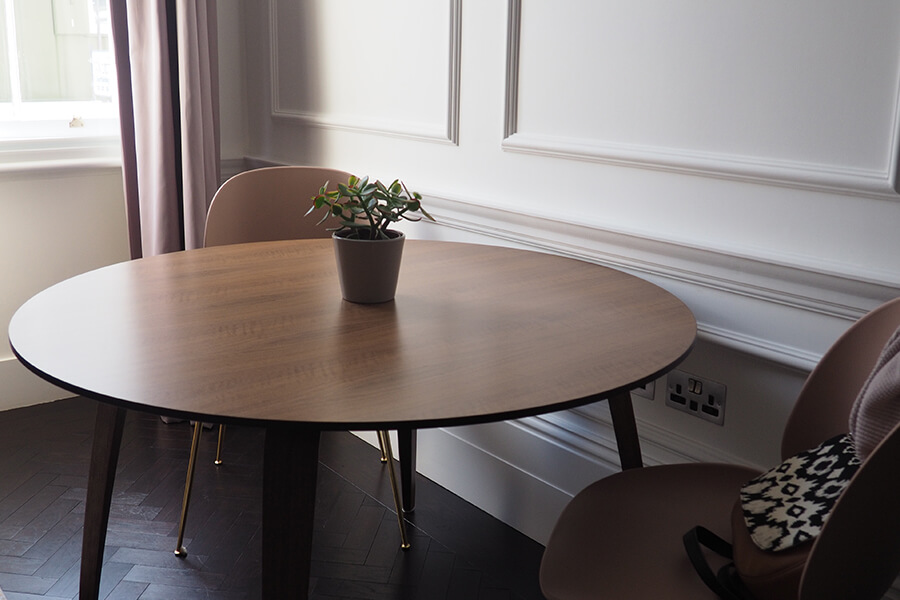 The tv is the primary provided entertainment, but the room also has its own wifi router, so you don't need to be cut off from the internet and don't have to share your traffic with the others in the building.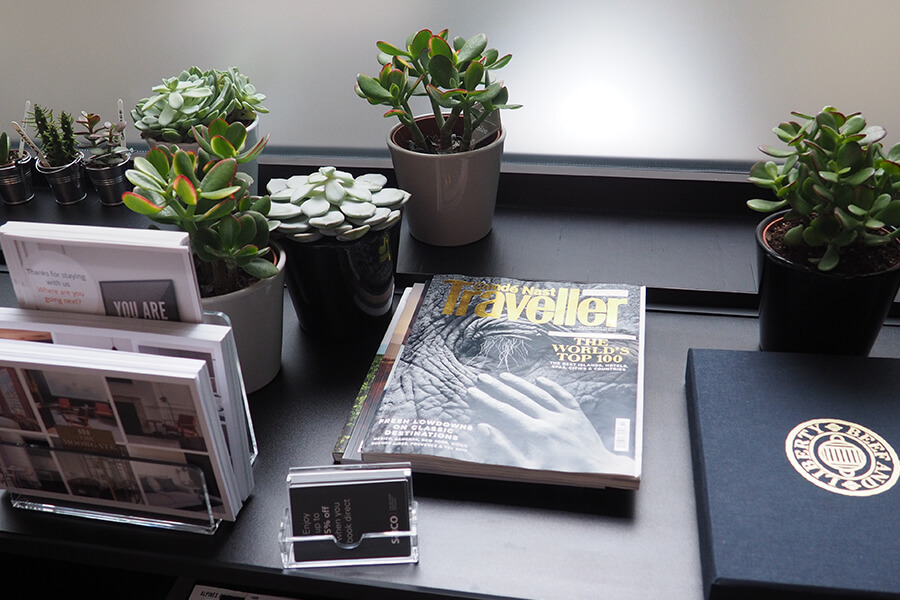 The wardrobe storage space has no shortage of room to store your belongings or hang up clothes. There's even a combination washer/dryer with soap at the ready, which can be a lifesaver if you traveled light and your clothes are needing a cleaning.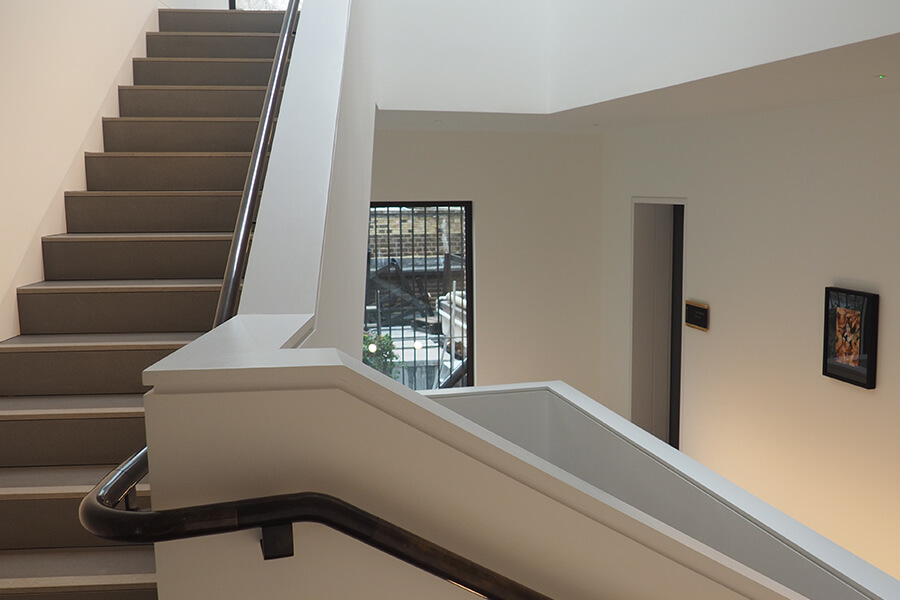 Coupling a unique design and white decor with a fabulous central location, closely accessible to food, entertainment, historical buildings, and the tube, The Moorgate is where any London traveler wants to be if they wish to sit in the center of the city's action.