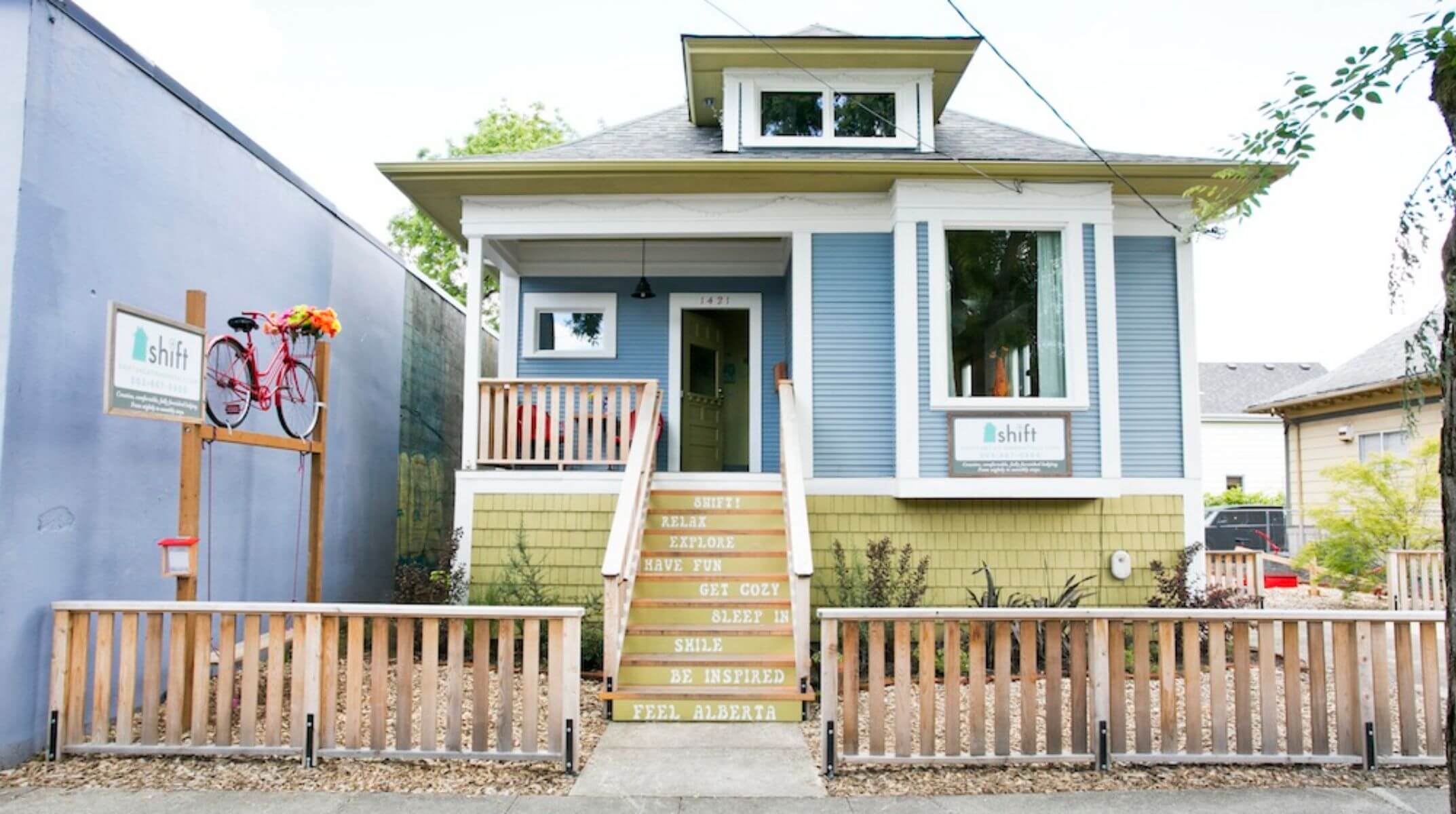 Located in the heart of Alberta is a fancy, modern style vacation rental, Shift Vacation Rentals, that is beautiful, well-designed and has everything you could need and more.
As most of you know, when a big event hits Portland, hotels and most rentals sell out fast, and we were scramming to find something that was not too far from the Oregon Convention Center, but also near eateries and away from the craze of downtown.
Shift Vacation Rentals had our needs covered and went over and beyond to make sure that each and every one of their guests is happy and satisfied. We had the privilege of staying in their Alberta Street home, that has an upstairs and downstairs unit.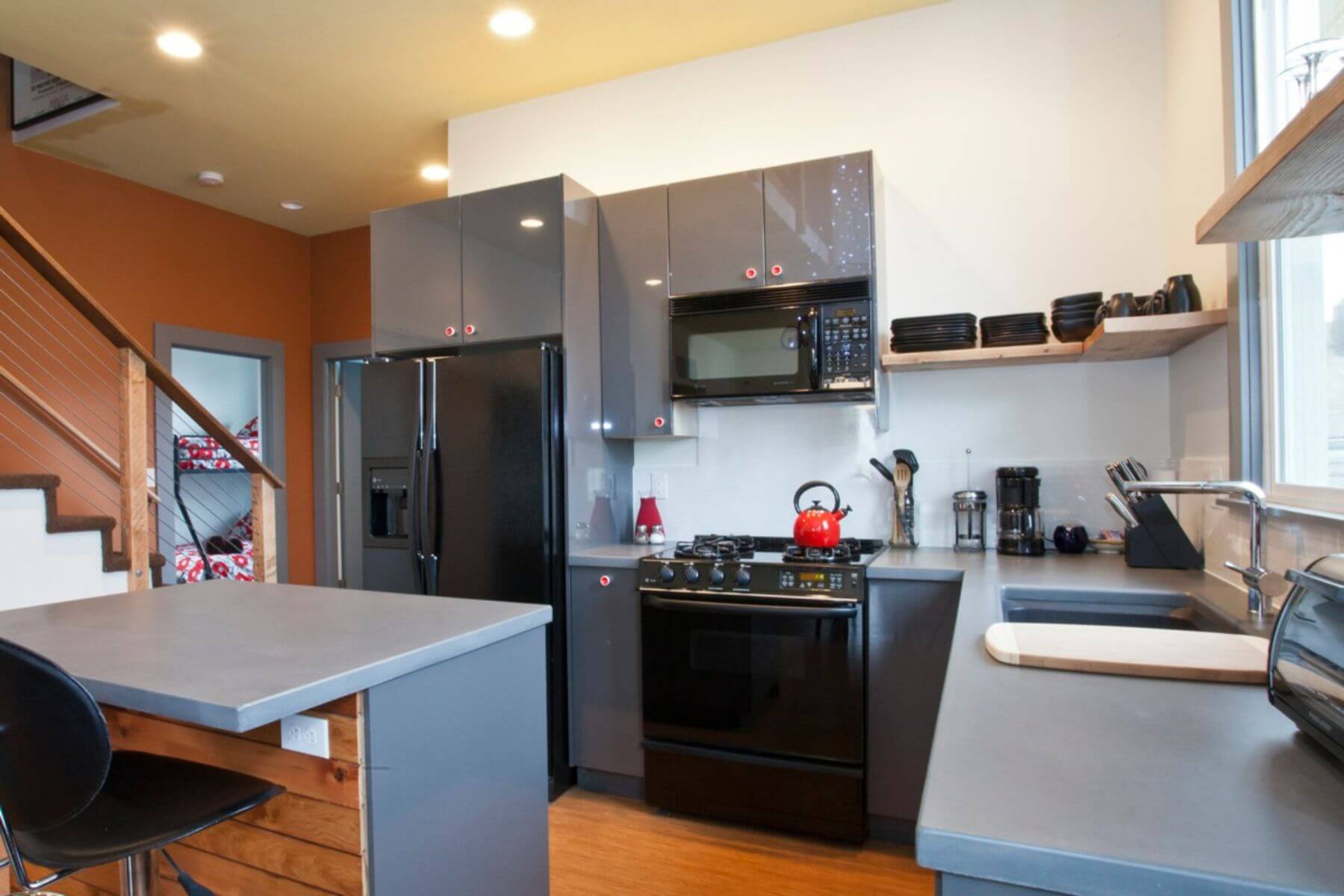 This home has everything you could want and more, from amazing breakfast places just across the street to bars and grocery stores, all within a few minutes walk. There is also plenty of parking along Alberta Street and the cross streets, which is a huge convenience factor in my book.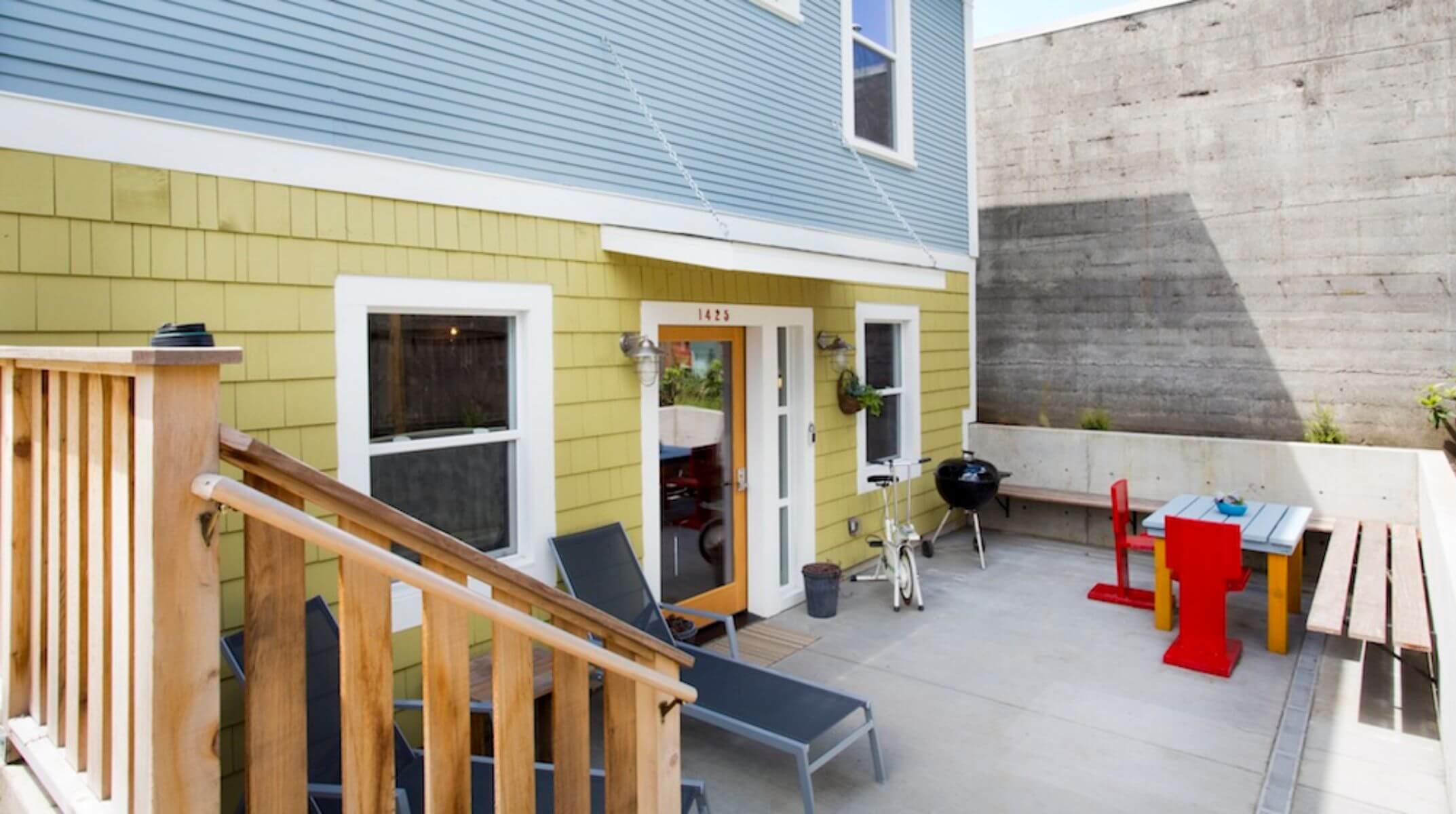 We stayed in the upstairs unit which is perfect to use for guests, numbering from two to ten. There is a large open kitchen and dining room that connects to the living room area which has toys, games, television with cable, books and more. The openness of this unit has a high ceiling to give a feeling of expansiveness.
This unit has 4 bedrooms and two full bathrooms. The beds are extremely comfortable and the bedroom provides plenty of space for moving around and making this unit feel like home. There is free Wifi throughout the home, including a laundry room and outdoors you'll find nice patio area with a bbq, and some outdoor play area for children.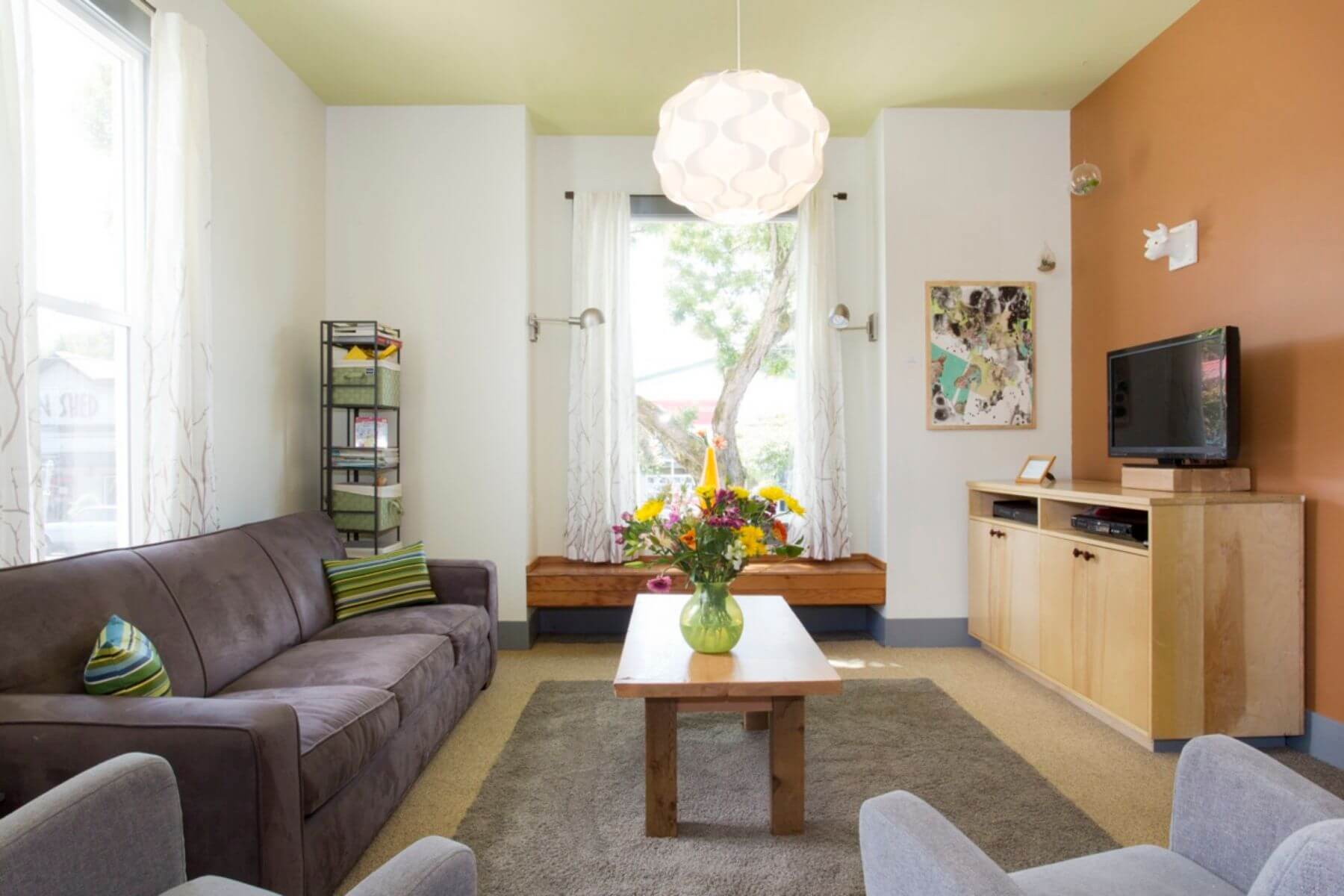 Inside the unit you'll find a handy book that is filled with restaurant recommendations, ideas of nearby activities, contact information along with the Wifi and television instructions.  
Some of our favorites include the Tin Shed Garden Cafe for breakfast and try Bamboo Sushi NE for dinner, both of these establishments are directly across the street. There is also the Swiss Hibiscus, which I've heard is great for those looking for some great European type eats.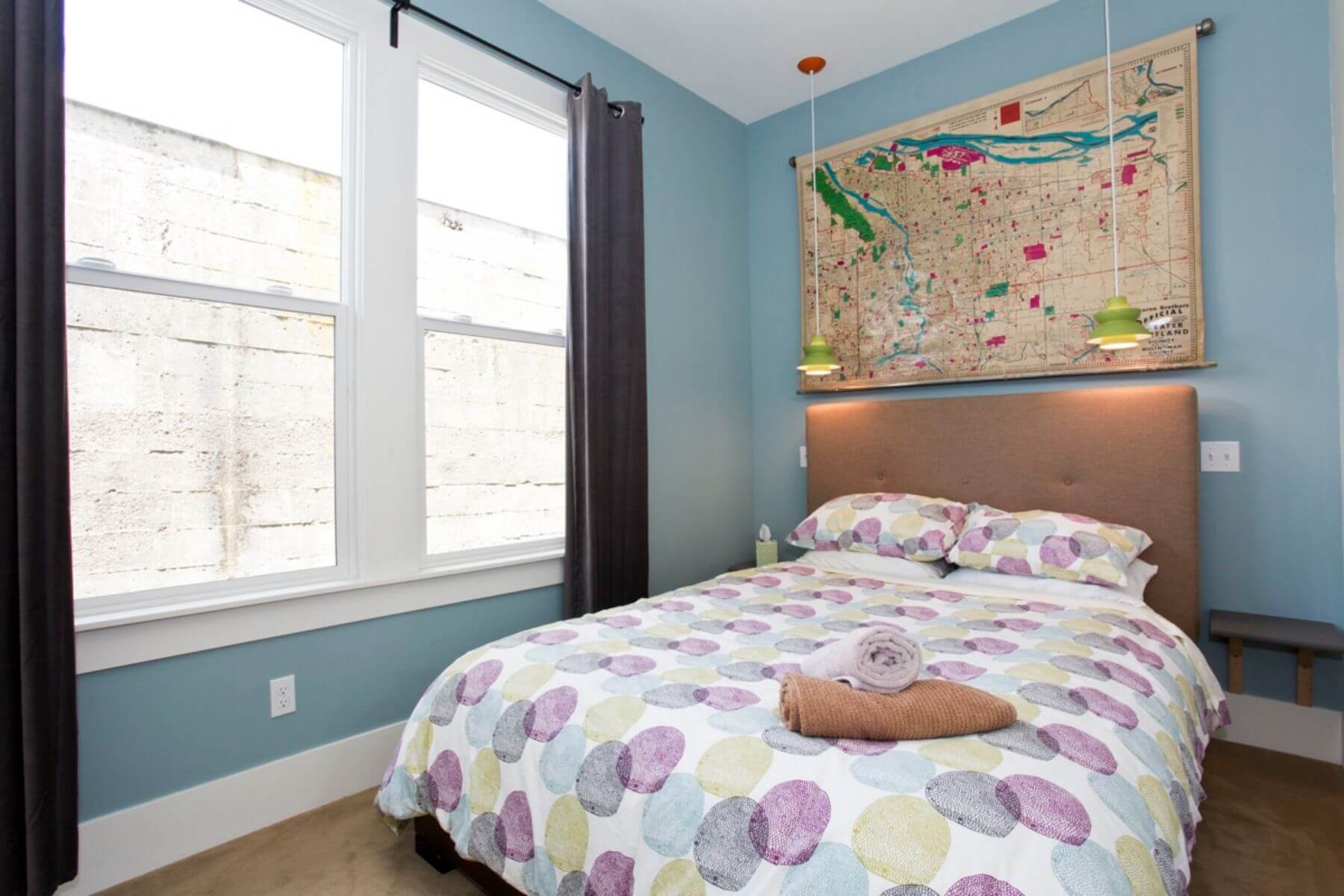 We couldn't have been more pleased with the design, cleanliness and accommodations that Shift Vacation Rentals offers their guests. They also have another rental in Portland on Mississippi District that we're excited to try out when we come to visit for our next trip to Portland!
Follow Shift online