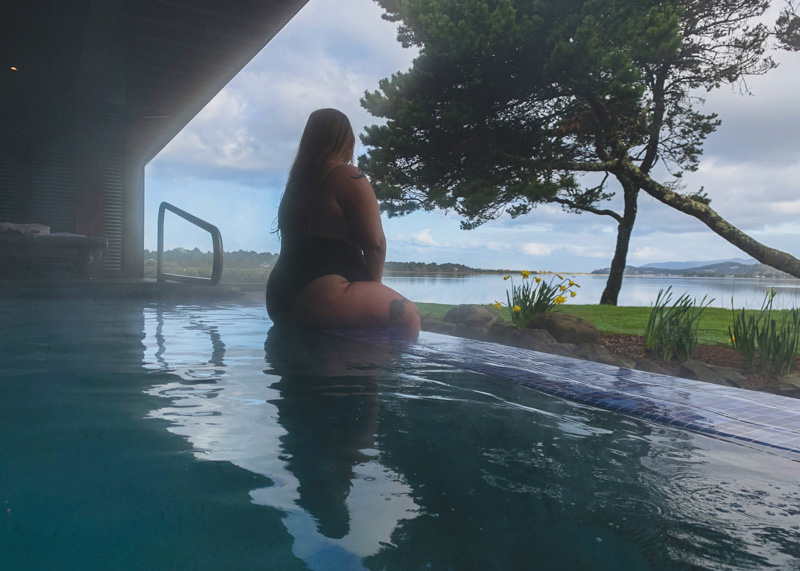 Searching for the perfect romantic getaway in the Pacific Northwest can sometimes be challenging due to the vast amount of options, but when we discovered the gem called Salishan Resort on the Oregon Coast, we knew we were in for a treat.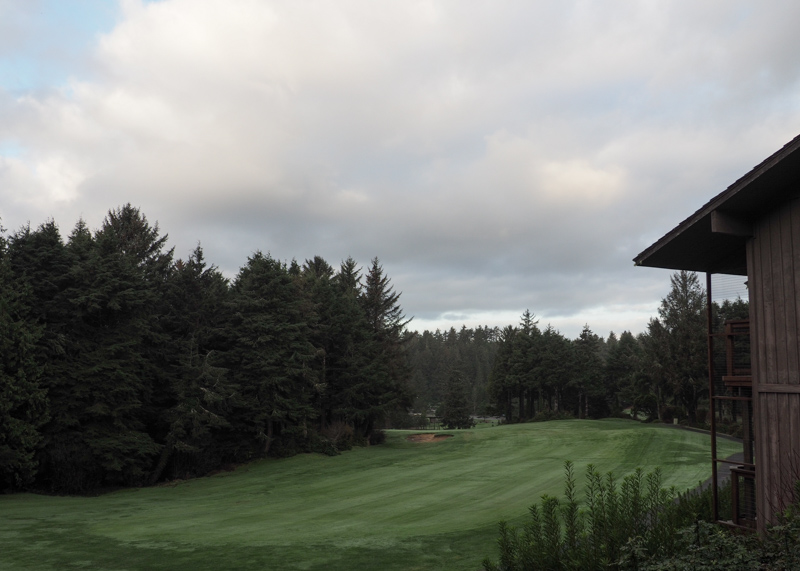 Tucked between Lincoln City and Lincoln Beach, right off of picturesque Highway 101, Salishan Resort is an Oregon Coast staple when it comes to their top-notch food, drinks, views, and amenities. Salishan isn't your ordinary luxury coastal resort boasting ocean views and sounds of the sea, instead, this rustic resort built in the 1960s sits on an 18-hole golf course and is your secluded getaway.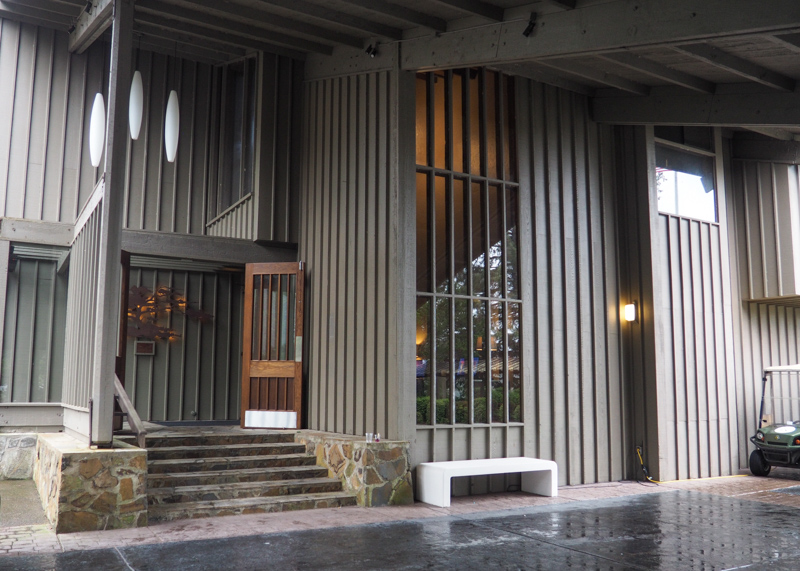 In 1960, Oregonian developer and builder, John Gray yearned for a lush "natural haven" on the Oregon Coast, and with the help of architect John Storrs, the Salishan Resort came to life. One of the first things you'll notice upon arriving at the front lobby is the wonderful craftsmanship that boasts the property from head to toe. Much of the woodwork paneling and art throughout the property, is done by Oregon native Leroy Setziol, who was hired by Storrs to design the pieces for the opening in 1965.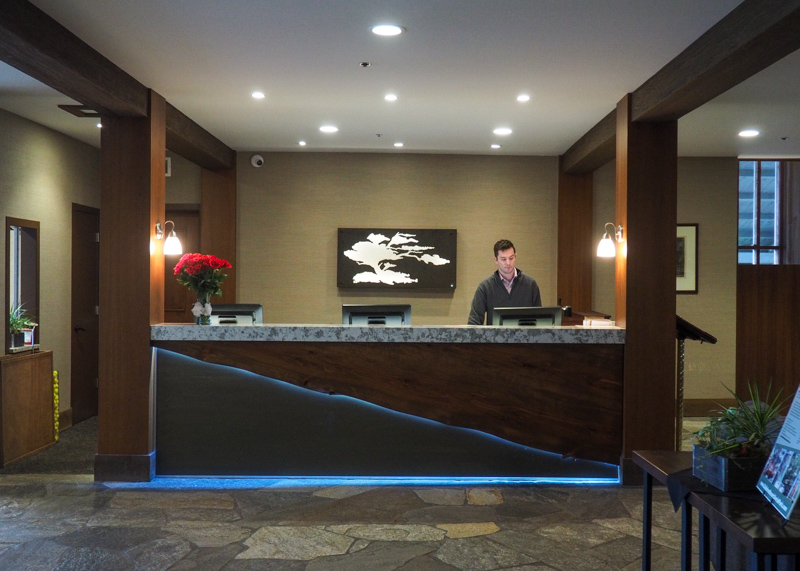 The Salishan Resort is quite a natural haven in our opinion, and 55 years later still looks majestic. Renovations have been made in the last 50 years, rooms received upgrades, additional restaurants have been added, and an outdoor Aerial Park, which opened in summer 2019. Needless to say, much of the natural beauty of this property remains untouched. Additionally, the property has expanded across Highway 101 and includes a mini shopping center and the elegant Spa at Salishan.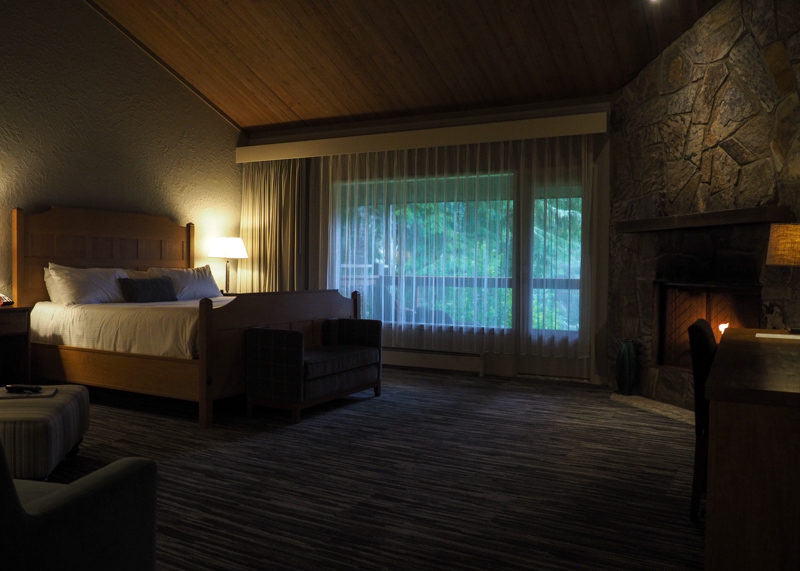 Salishan offers over 200 guest rooms in a variety of categories to make your stay a unique one. Plus, some rooms are even pet-friendly. Categories range from your traditional rooms to grand suites, however, all rooms include a private balcony, fireplace, television with cable and your basic amenities. Located between the main lodge and the guest rooms sit a fitness center, large indoor swimming pool, and a whirlpool jacuzzi.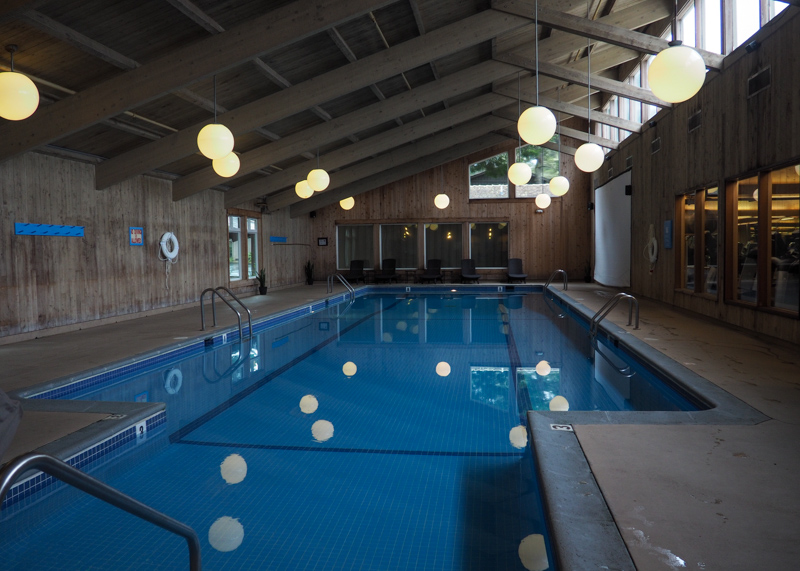 We were able to spend Valentine's Day weekend in their Sunset Suite — one of their larger rooms — which includes 2,000 square feet between three connecting areas: the master bedroom which includes a king bed, fireplace, large balcony, walk-in shower, and jetted tub; the common area which has lounge seating for six, including a dining table, bar area, and large balcony. Finally, a smaller room with two queen beds sits on the opposite side of the master bedroom. Perfect for large get-togethers, family retreats or a grand romantic getaway, the Salishan suites are perfect for making the most of your time away.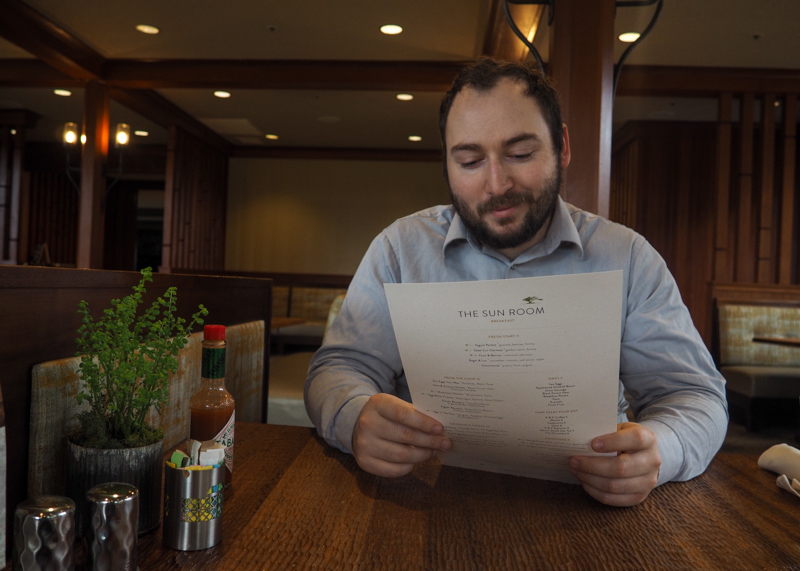 Aside from the guest rooms, Salishan offers four on-site restaurants that serve breakfast, lunch, and dinner that will keep your tummy satisfied. For breakfast, the Sun Room whips up quite a variety of options with both a menu to order your favorites and a buffet option for quick decisions. If you're interested in ordering room service, check out the Shannon's Pub menu located in your room, with simple favorites, you're sure to find something you'll enjoy.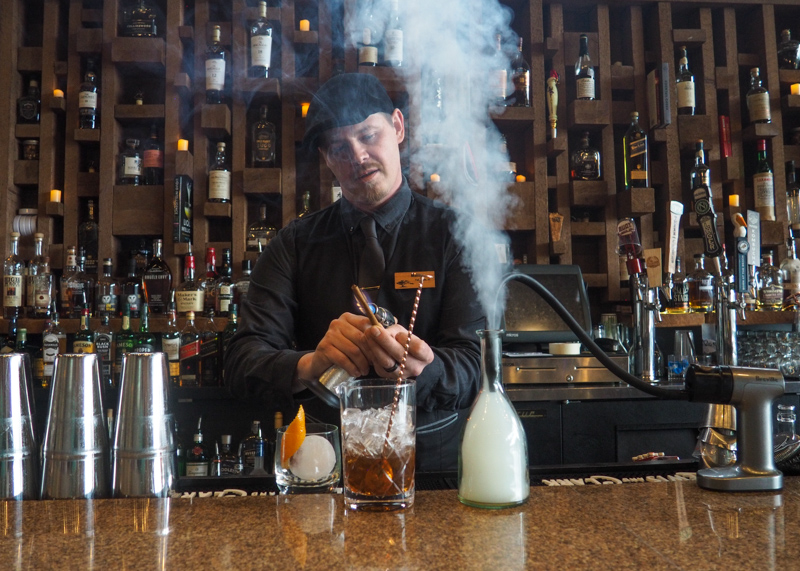 For lunch, The Attic Bar and Lounge was our pick of the litter. Sitting on the upper level of the main lodge, this restaurant/bar serves up delicious bar bites and local favorites like the salmon burger. Be sure to check out their specialty cocktail menu, as their mixologist Matt Stallings offers quite the magic touch. Our favorite was their Smoked Old Fashion, which has hints of cinnamon, maple, and orange. The Attic Bar also offers dinner, late-night snacks, and a small room for a little competitive game of billiards to keep the night going. In the summer months, live concerts are held in the outdoor venue below, which makes it the prime spot to grab a seat in the outdoor patio and listen to some tunes.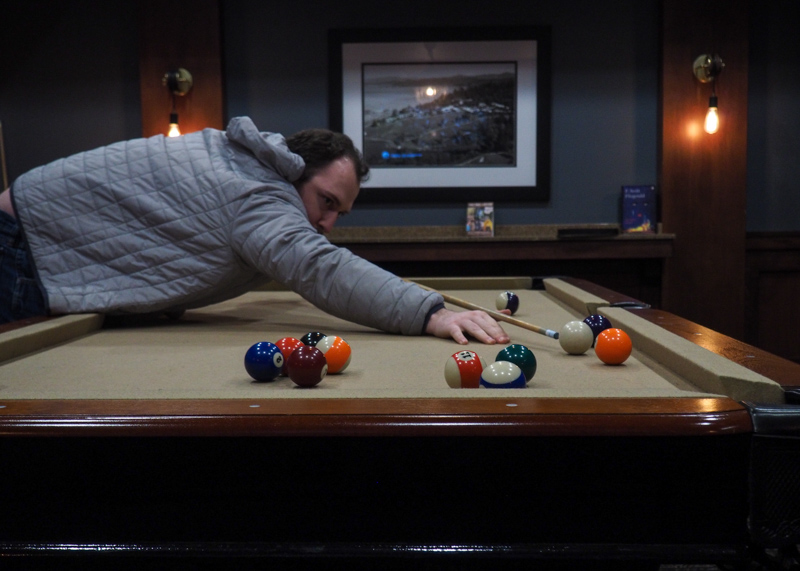 If you're looking for a more romantic dinner atmosphere, the Dining Room is the place to go. With dim lighting, illuminated by candlelight and a large fireplace, this establishment serves up a variety of locally grown, healthy options with a Pacific Northwest twist. If you're looking to sink your teeth into a tasty beef tenderloin or some local oysters, this is the spot for you. They also have the same cocktail menu that's offered upstairs, so you can have the best of both worlds.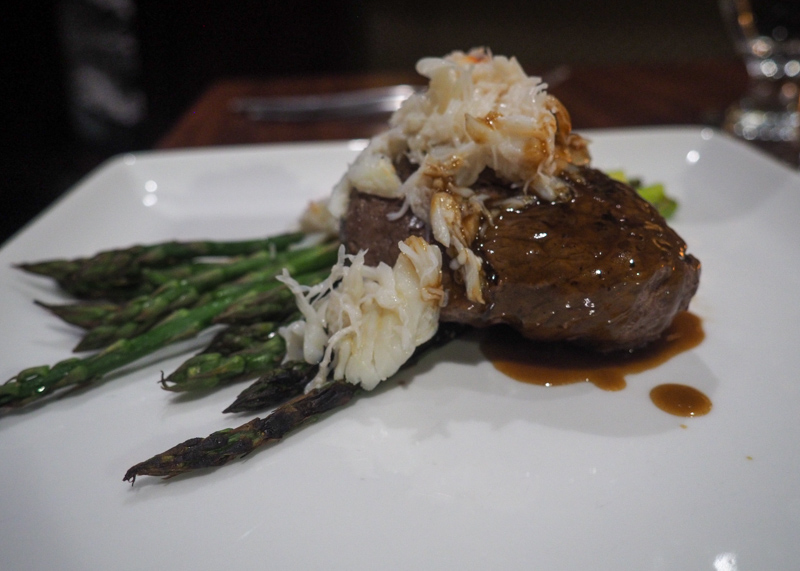 The resort offers several beach trails that cross over the highway and takes you to the beautiful Oregon Coast. If you prefer to drive yourself, your keycard will allow you access straight up to the sandy beach. Looking for more of an adventure? Stop by the Activities Desk in the lobby and ask for a ride in their vintage Land Rover for a unique experience.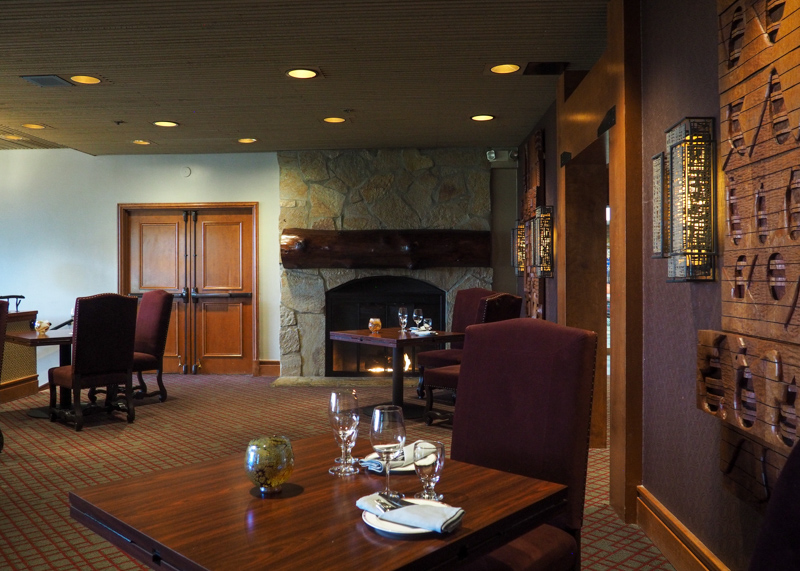 Aside from the main resort, one of my favorite spots was the Spa at Salishan, which offers both gender and co-ed areas, and is the perfect addition to a romantic getaway. Nestled less than a mile from the Coast, the Spa features steam rooms, dry saunas, indoor jacuzzis, locker rooms, and showers and a picture-perfect infinity whirlpool and relaxation room. The Spa also offers basic spa services and treatments.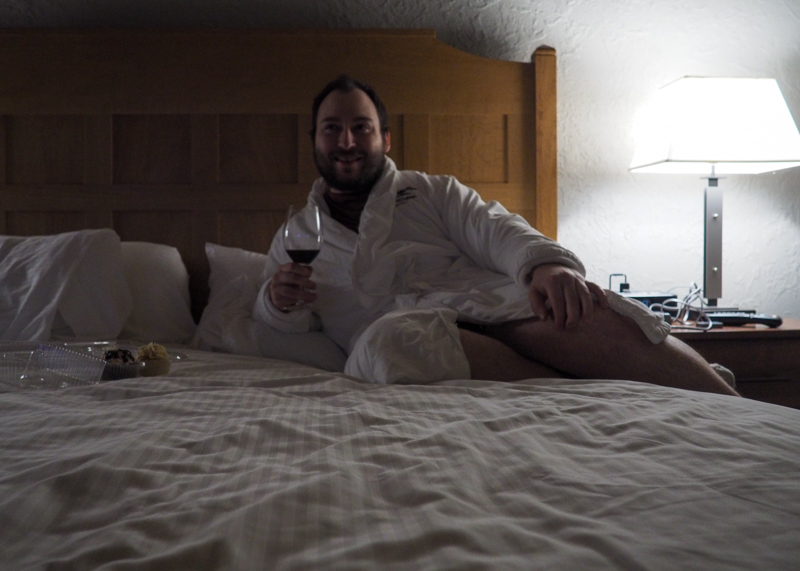 The Salishan Resort on the Oregon Coast offers more than meets the eye, and after spending a few days there, you'll understand why it won the Conde Nast Traveler Readers Choice Award for several years in a row. There is much more to discover than a weekend's visit can offer, and the summer months offer guests an extra special treat. We look forward to our next visit to Salishan, as we are tickled to try out the new Aerial Park. Until next time!
*Thank you to the Salishan Resort for generously sponsoring our visit.
Follow Salishan Resort