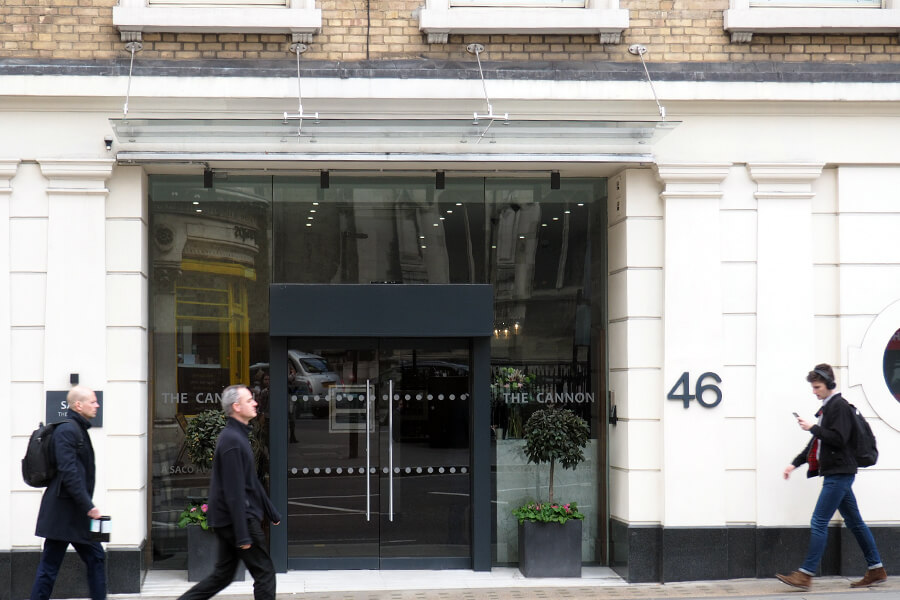 Our final stop in lodgings for our England adventure ended at SACO The Cannon on historic Cannon Street. After all the walking we had done on our journey, it was a relief to have a residence a short distance from tons of historic locations, including St. Paul's Cathedral, the Tower of London, and Tower Bridge.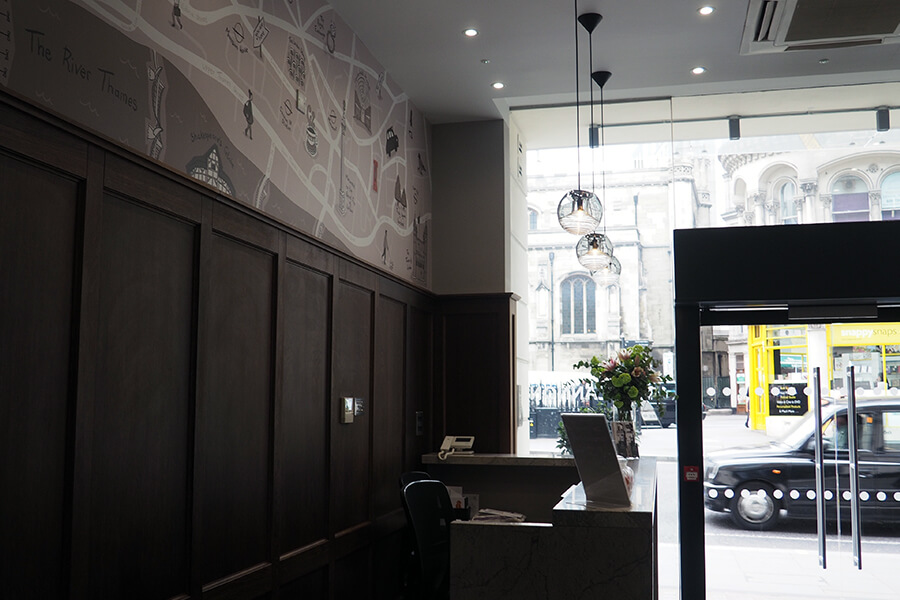 The elegant style of our previous SACO stay at The Moorgate carries over to its Cannon location. The hotel looks sleek and modern, with a simple front desk area carrying into a rear common area with a small library, tea/coffee machine, several comfy chairs and the daily newspapers if you need to relax somewhere outside your room. Below on a lower floor is a small gymnasium and outdoor patio area.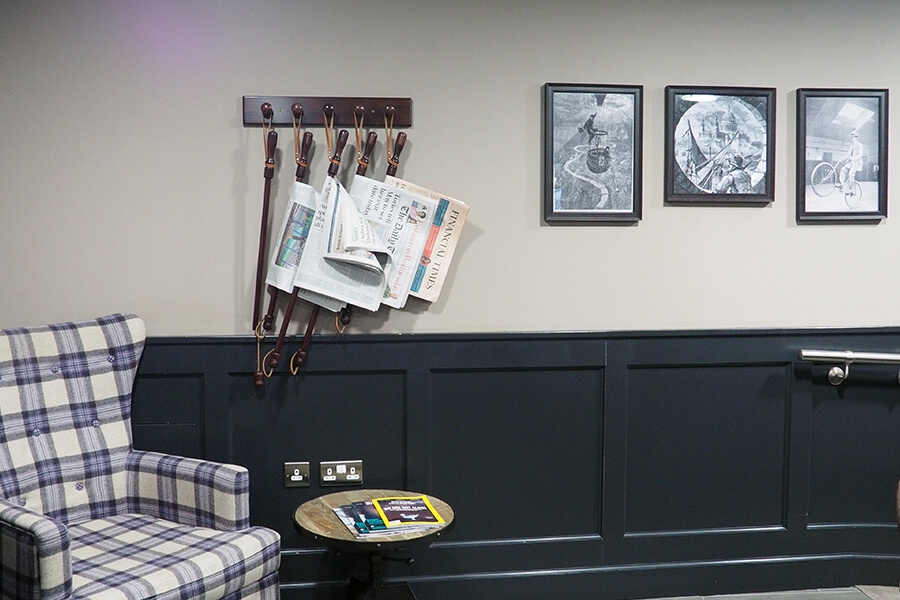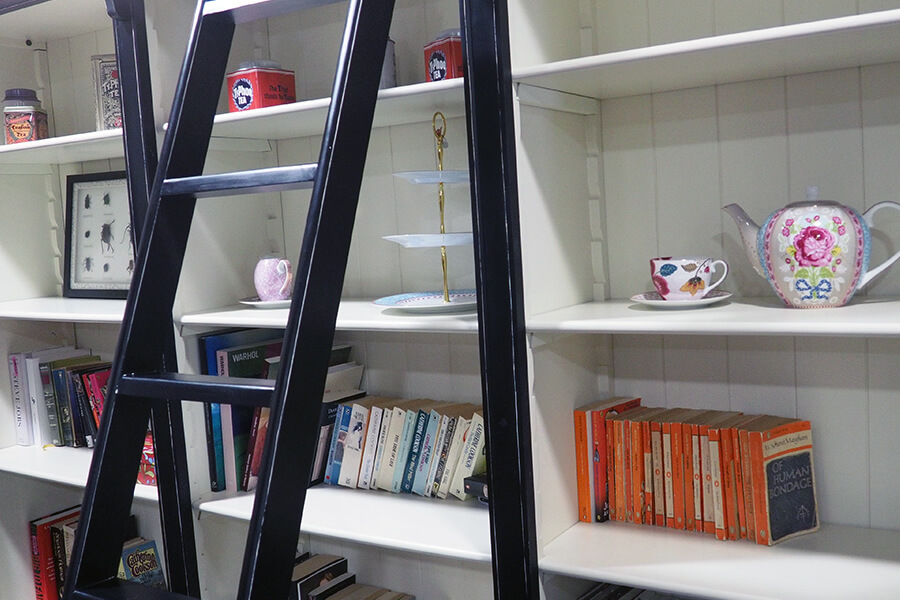 Our room was similar to the one we had at The Moorgate, with a spacious living area and luxurious decorated bathroom. It also provided a fantastic insulation of the noise from the busy street directly below. However, it had its own design that gave it its own identity.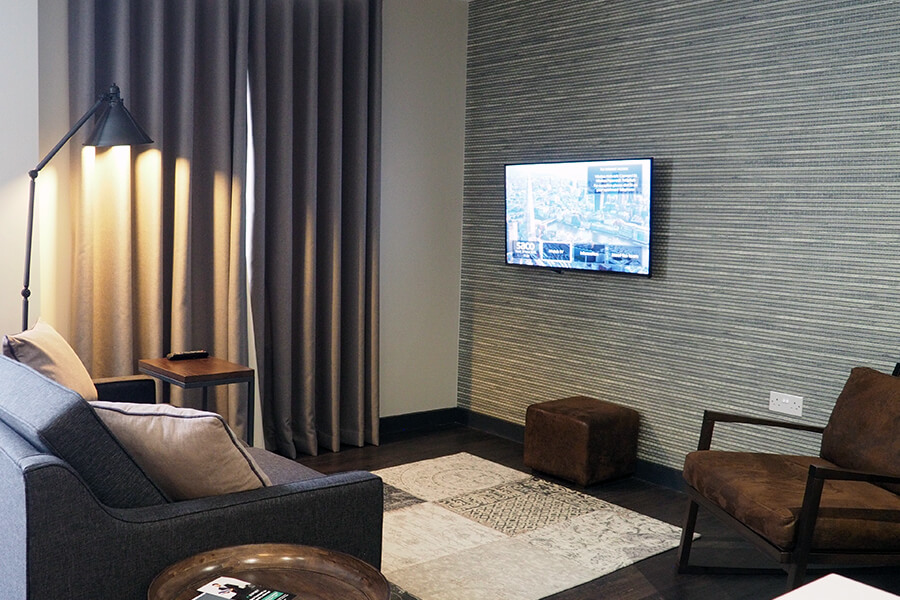 The bedroom is separated from the living space in its own room, which makes it feel more like a home. The wardrobe isn't as big, but still there's space to store bags and hang up clothing.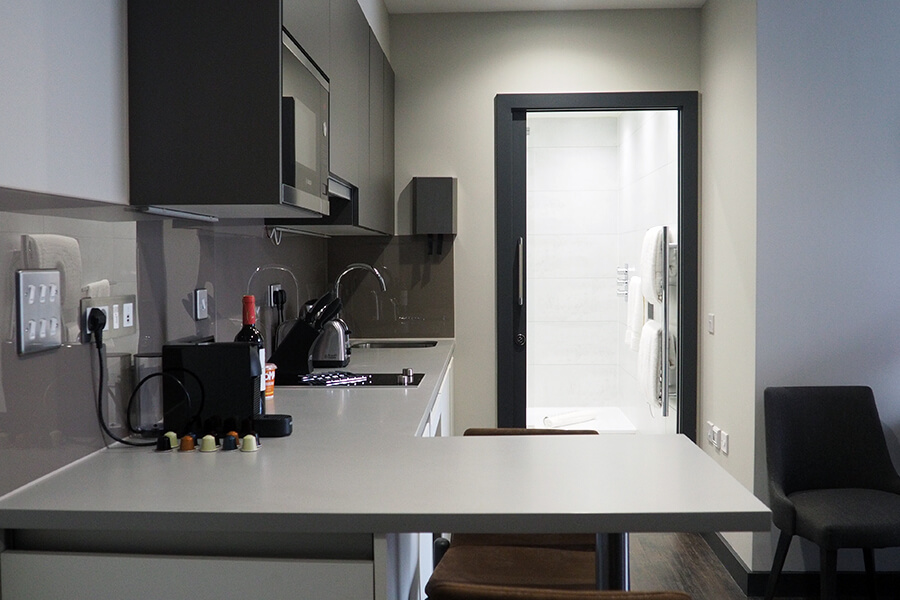 The biggest departure is that the living space and kitchen are much larger. There's more room to have guests or stretch out if need, and the kitchen is big enough to include cabinets to store plates and bowls, and counter space for cutlery and a small stovetop for cooking.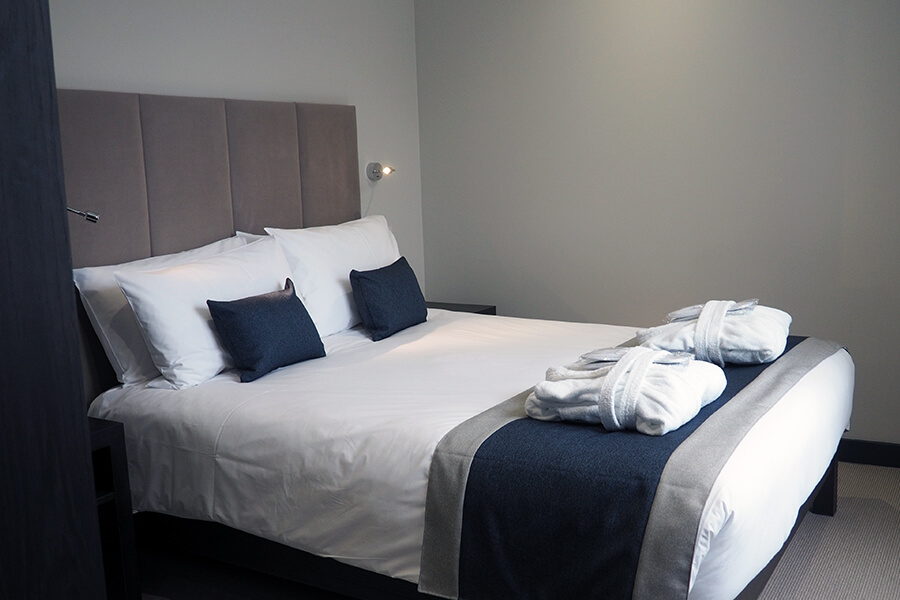 A wall mounted flat screen tv with basic British cable is provided, along with in-room wifi to ensure up to the second connection to the news of the world.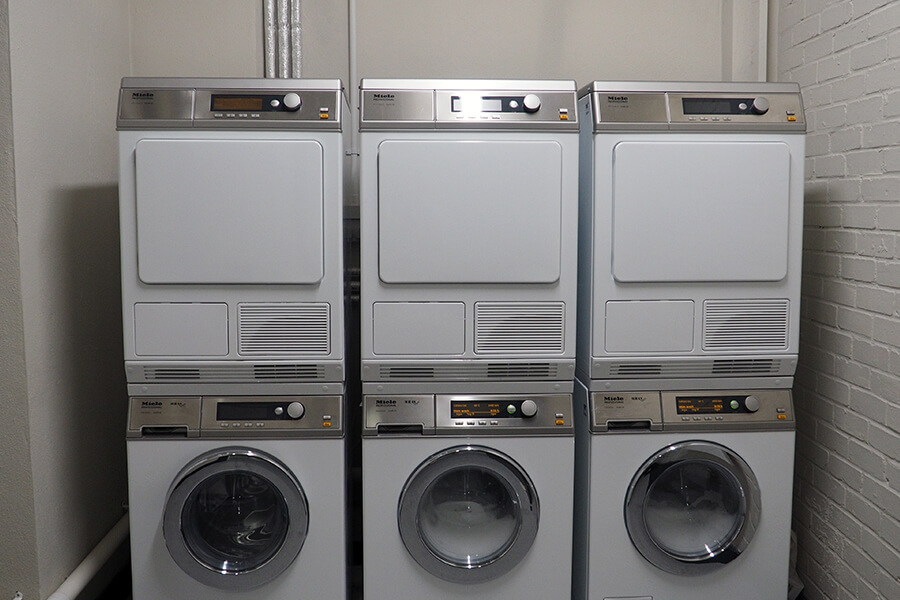 There is no laundry cleaning equipment inside the apartment, instead the on-site laundry services are downstairs. Less convenient, but still a reprieve if your clothes need cleaning.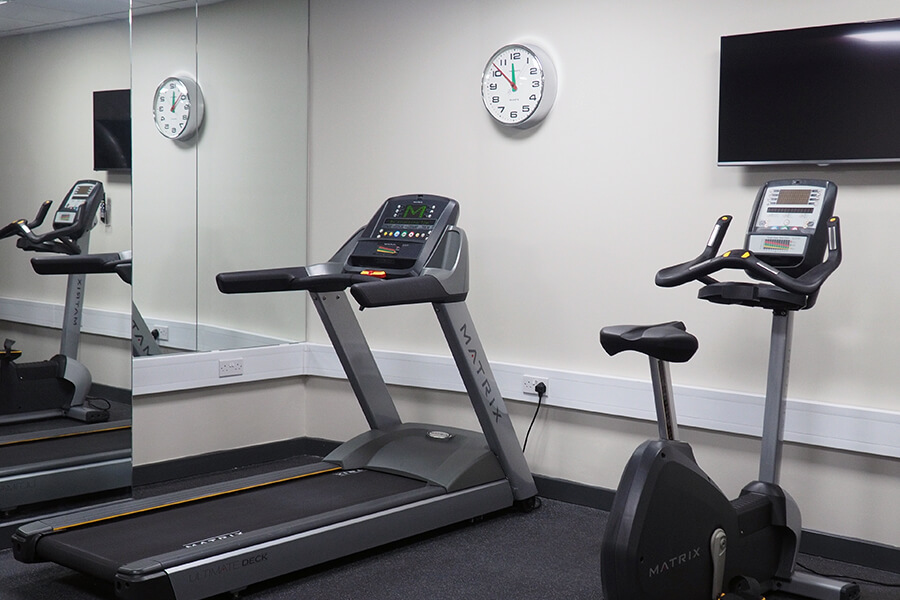 Just as well located and stately as its Moorgate counterpart, added in with its own character emphasizing the historical significance of its location, The Cannon couldn't have been a better address to end our week in England.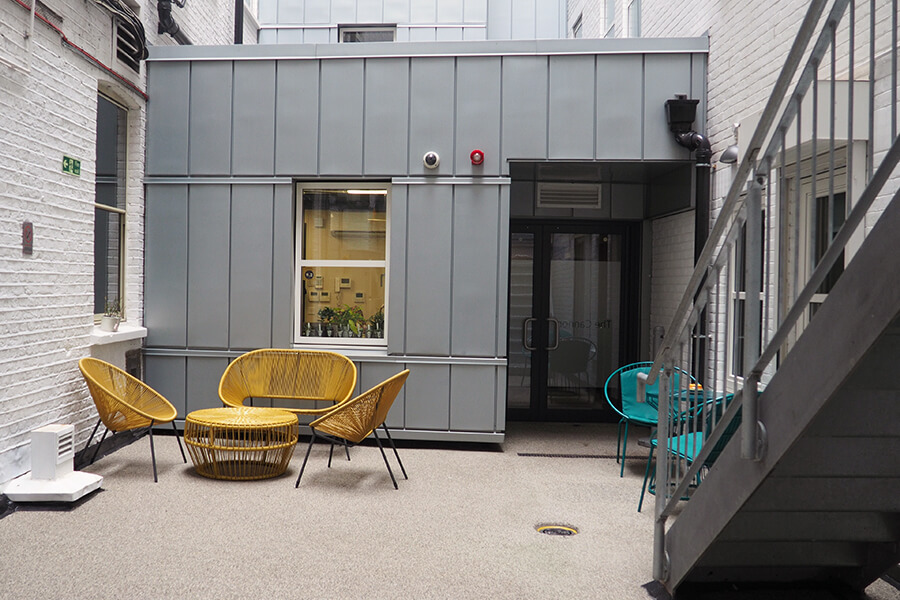 It provides fashionable lodgings, comforting beds, and a prime location near both the historical spots and literally across the street from a tube and rail station.
SACO Apartments offers a wide variety of serviced apartments across the globe. Check them out for your next destination, we know we will!