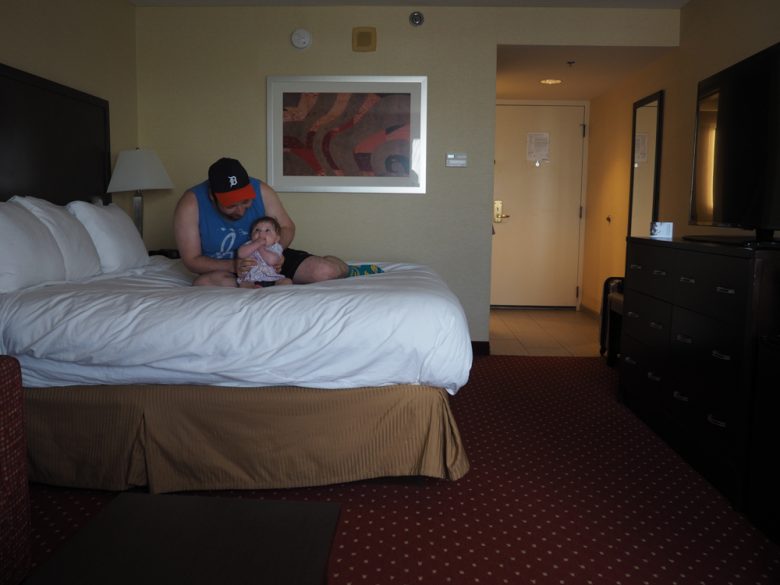 Check out the Radisson at the Capitol in Lansing for high-quality lodgings and a close-up look at Michigan's state capitol. Lansing, Michigan is a historic city with plenty to see, and the Radisson is the perfect place to set up camp and explore. The hotel stands out when looking from the street. It's a bold, brick structure that instantly feels secure and fortress-like. Head up to your room and you'll be greeted with all modern hotel comforts. It was plenty big enough to fit ourselves and our baby's crib, a must now that we travel around with a little one.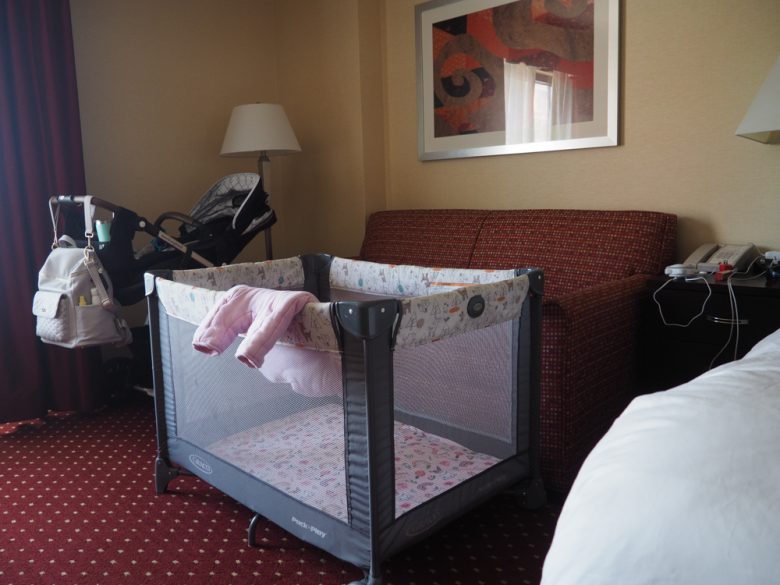 Included in the room include your basics: wifi, a flatscreen tv, a convenient work desk, and an impressive spacious bathroom. There was even a complimentary newspaper so you can keep up to date on the latest developments in print. Outside the window is an attractive view of downtown Lansing, overlooking the adjacent Grand River.
Outside the room, there's a good deal to keep any guest occupied. A fitness center lets you stay in shape while never having to leave the building. The lobby alone is impressive and expansive, with high ceilings and a roomy design. There's a Lobby Cafe for simple breakfast-type foods and drinks, but if you want a full meal, the attached restaurant Capitol City Grille has you covered.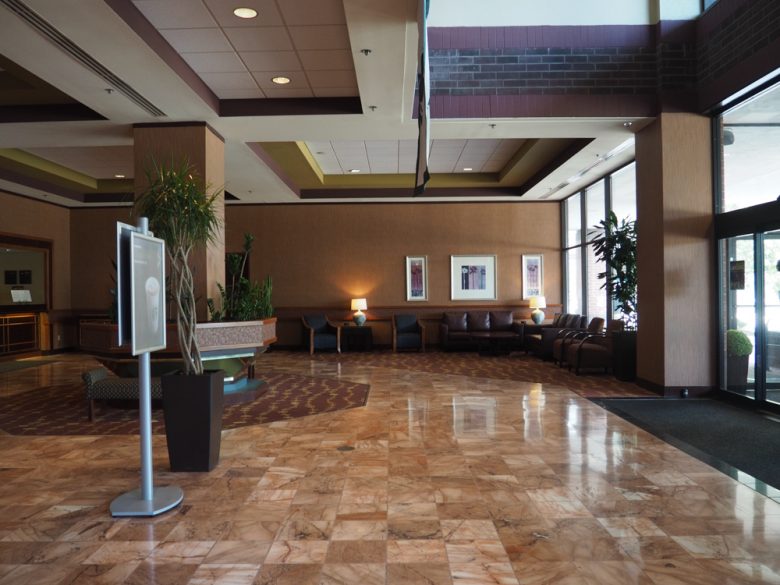 Once you're ready to hit the pool, you'll be impressed again. It's housed just down the hall from the main lobby and is entirely indoors. That way you can enjoy it all year long, a must for a place with such harsh winters. Speaking of, there's also a hot tub, which of course is a wonderful thing to use in any season.
And all of that is just inside. Radisson at the Capitol is plopped right in the center of the city, meaning its location is super convenient. Right outside is the Lansing River, a nice quiet place to walk by and admire. Down the street, just two blocks are the Michigan State Capitol, the most impressive sight in town. Worth a tour any day, both natives and visitors will be astonished at the classical architecture and ornate dome at the top of the structure.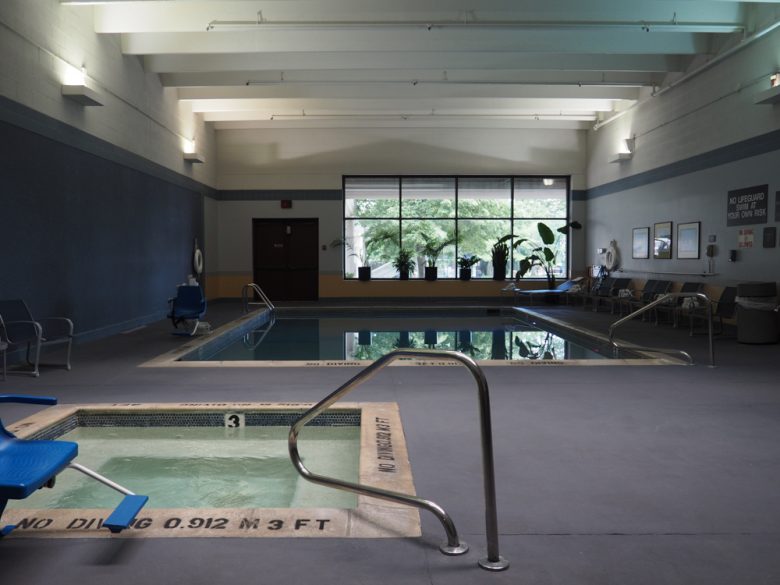 Beyond the Capitol, there's plenty of places to eat. Cuisines of all kinds are all easily reachable. Our recommendation is to check out the Nuthouse Sports Grill, a rowdy, fun pub with all kinds of choices of food and drink. What's more, it's just across the street from Jackson Field, home to the Lansing Lugnuts minor league baseball team.
Lansing isn't the biggest city in Michigan, but it ranks among the most historical and entertaining. And you can hardly do better than to stay at the Radisson at the Capitol. Astoundingly comfortable, full of amenities, and absurdly walkable, this venue is the only place to pick for a wonderful Lansing visit.