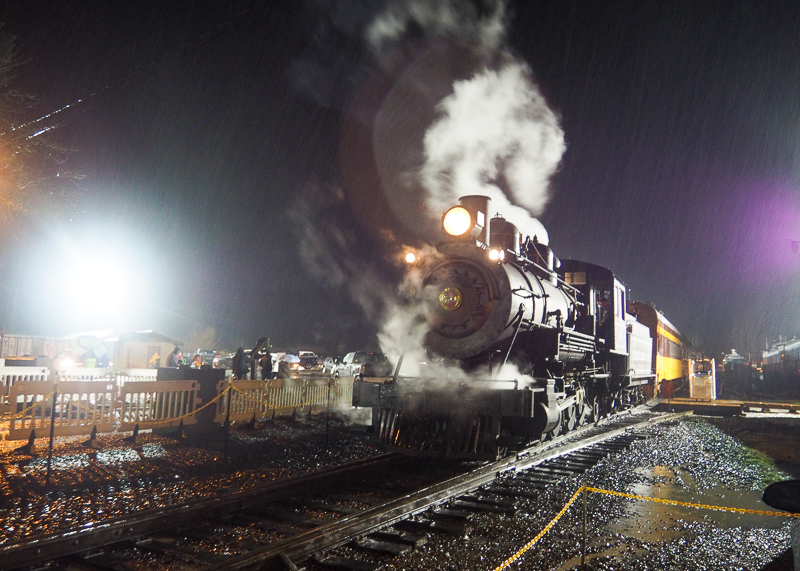 For those who may have missed THE POLAR EXPRESS™ Train Ride before Christmas, now is a great time to book your tickets as seats are open for a few days before they close for the year. Every Christmastime my mom, and little sister come to Washington from Hawaii to visit us for the holidays.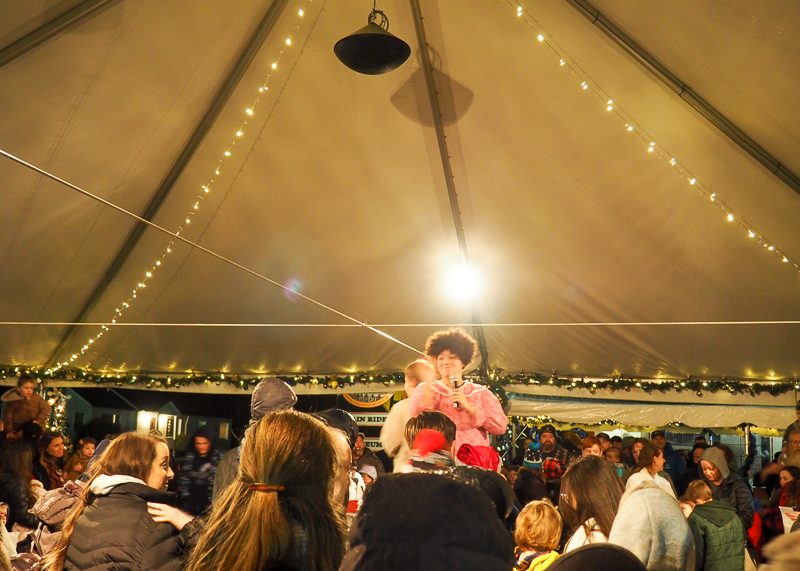 We went to Mt. Rainier last year for our annual winter escape and stopped at the Mt. Rainier Railroad to visit the train, however, we didn't get tickets as they were sold out for our dates. This year, it was on our list to make sure we got tickets the next time we visited.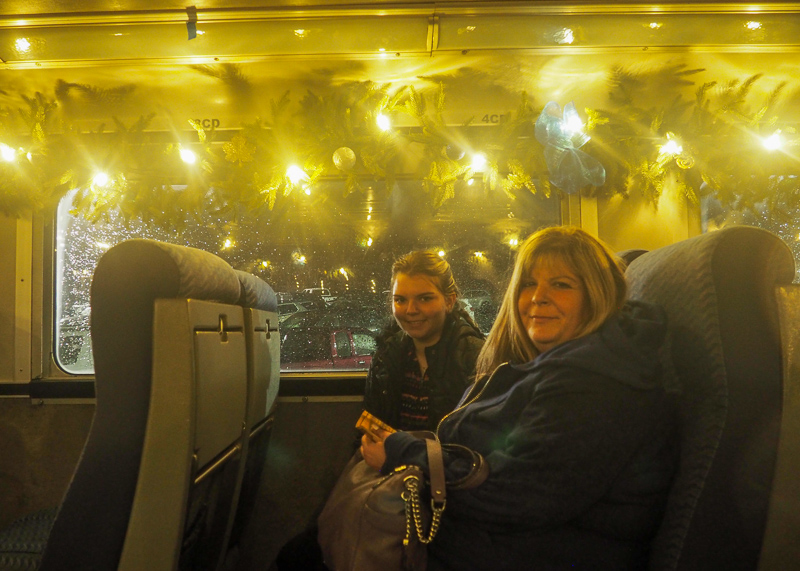 If you aren't familiar with the Mt. Rainier Railroad THE POLAR EXPRESS™ Train Ride, just think about the 2004 animated movie or children's book, "The Polar Express." The story line is about a young boy who has lost the Christmas spirit and when he embarks on a train to the North Pole, he shortly regains his faith and learns that the wonder of life never fades for those who believe.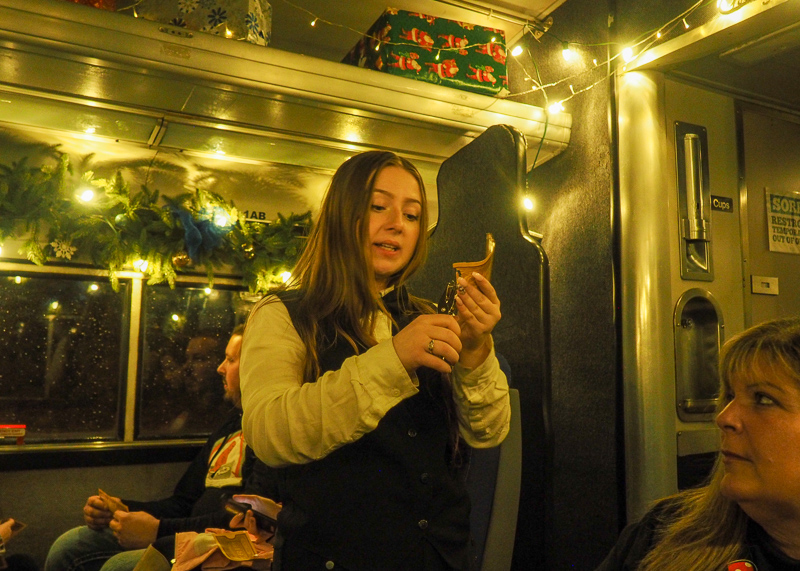 When you embark on this 90-minute experience aboard the Mt. Rainier Railroad THE POLAR EXPRESS™ Train Ride prepare to be entertained by chefs, enjoy hot chocolate and cookies, and listen to a reading of "The Polar Express." As the train ride comes close to it's first stop, be sure to look out your winter and enjoy the Christmas lights as you arrive at the North Pole.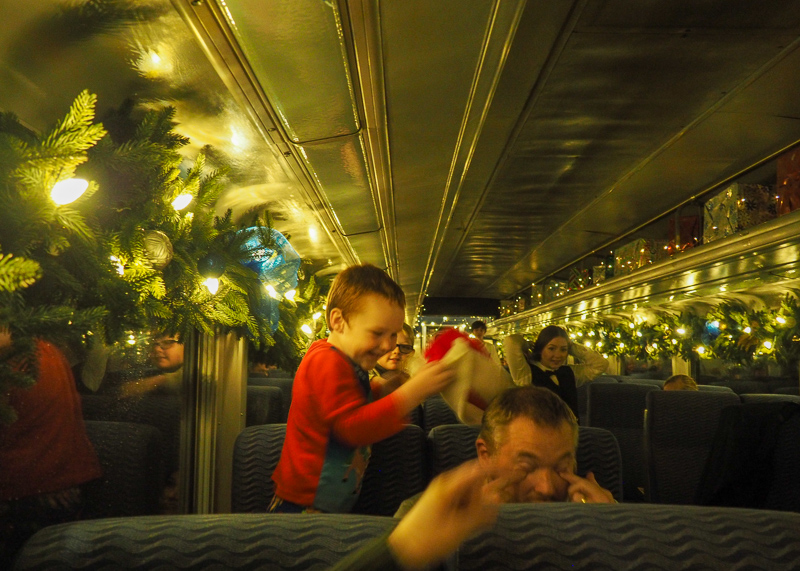 Children will be thrilled as Santa will board the train and give each child the first gift of Christmas: a silver bell. Grab your camera as this is perfect for some last minute Christmas photos, as Santa hands your little one the bell.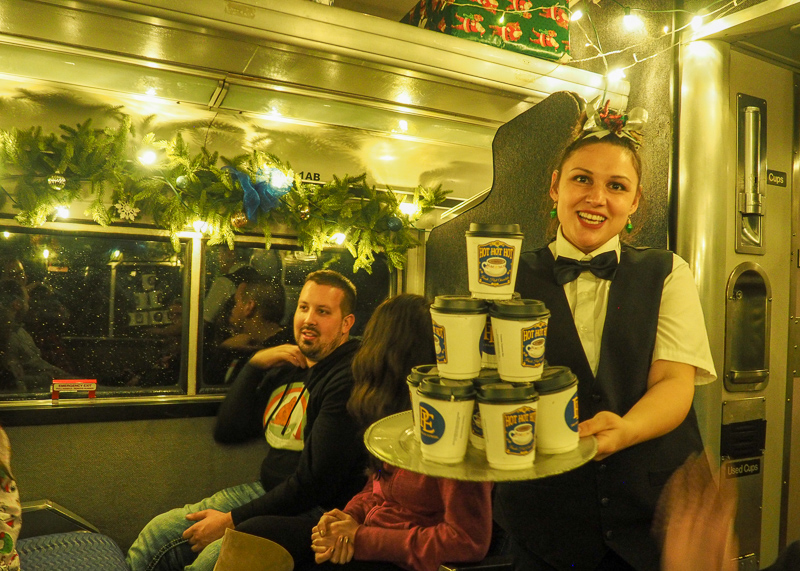 The bell still rings for all who truly believe" ― Chris Van Allsburg, The Polar Express
The experience is just a wonderful time for both young and old, fans of the book or movie, or those who have never heard of it. It's a way to celebrate the holidays and reminds you that the Christmas spirit is worth keeping.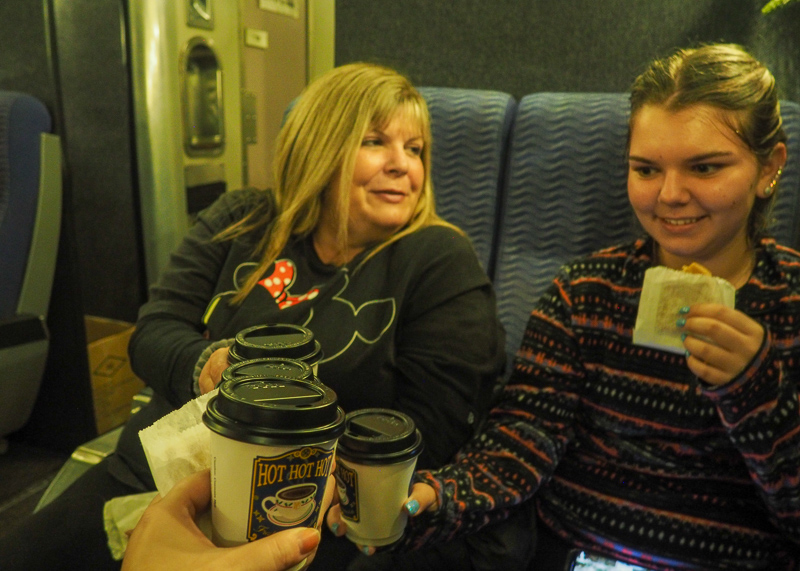 When we got to the Mt. Rainier Railroad parking lot we didn't know what to expect, but could tell we were in for a good time! The event started off by having us come under the outdoor tent to enjoy some Christmas songs and instructions for loading. Inside the building is a small gift shop which has lots of goodies which makes great for keepsakes.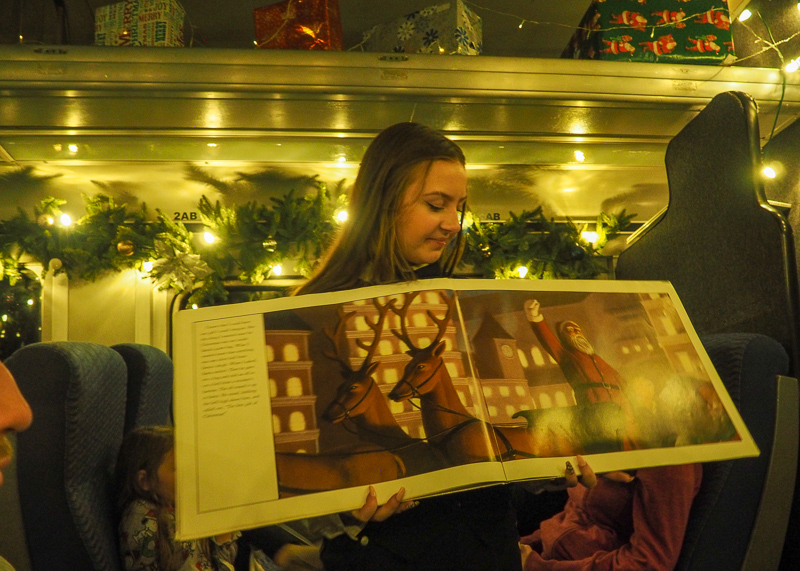 After boarding the train, you're served with some hot chocolate and cookies and then the magic begins! If you're looking for something to continue the Christmas magic after the big day, we recommend heading on down and grab a ticket on THE POLAR EXPRESS™ Train Ride. There are still lots of spots available on the 3:30pm train on Dec. 29, 30 and on the 5:30pm for New Year's Eve.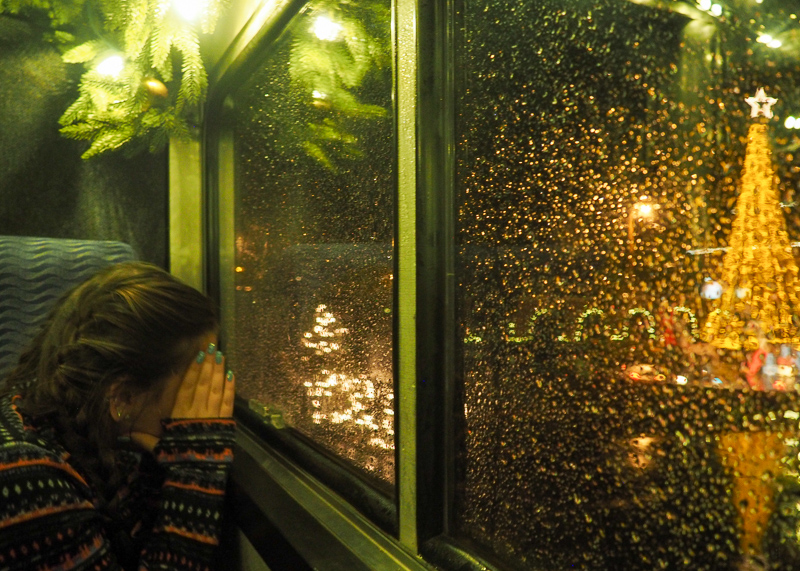 Standard tickets are $27 for youth and $38 for adults. First Class is usually available, but does sell out fast and right now there isn't much spots left for this season. Fortunately, the main difference between First Class and Standard is the seating set up and that those in First Class gets an exclusive collector's edition souvenir mug.
If you're looking at staying at Mt. Rainier after the train ride, we recommended booking a stay in one of the cabins at Three Bears Lodging. They are our personal favorite and offer 8 cabin options that are both spacious and very close to the National Park entrance.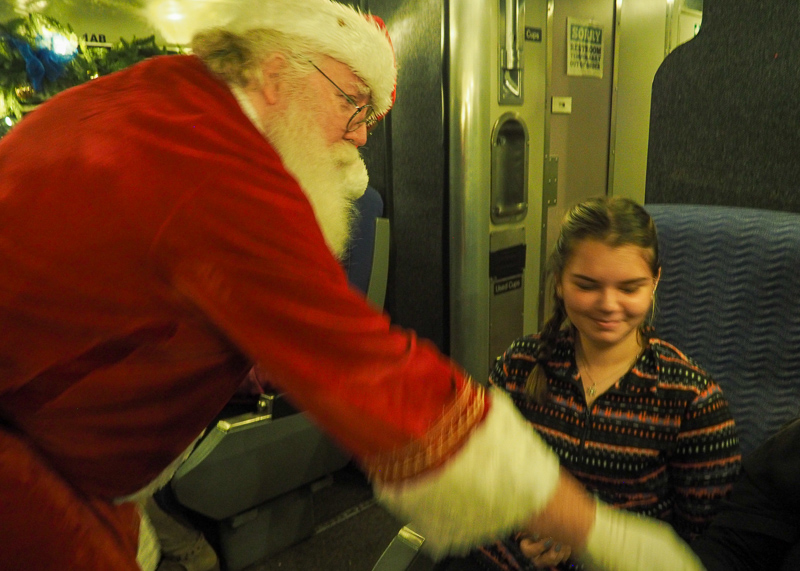 Tip: If you have them, dress in your favorite Christmas pajamas! You'll see lots of families wearing them, and they are a great way to get into the holiday spirit. After all, the kids in "The Polar Express" wore pajamas on the train. Although the train is well heated, it's still comfortable. If you're worrying about being cold when outside during the pre-show and during loading and unloading, just bring a robe or overcoat for an extra layer! 
FOLLOW ALONG  #MRRR