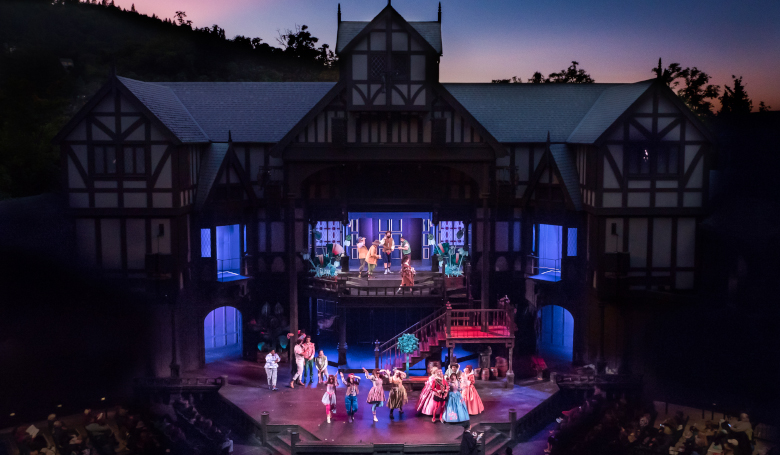 Once again we had the tremendous opportunity to attend one of the best festivals in the world, celebrating the most famous playwright of all time. Located in the small southern town of Ashland, Oregon, the Oregon Shakespeare Festival has been an annual celebration since 1935, and from March to October the town comes alive!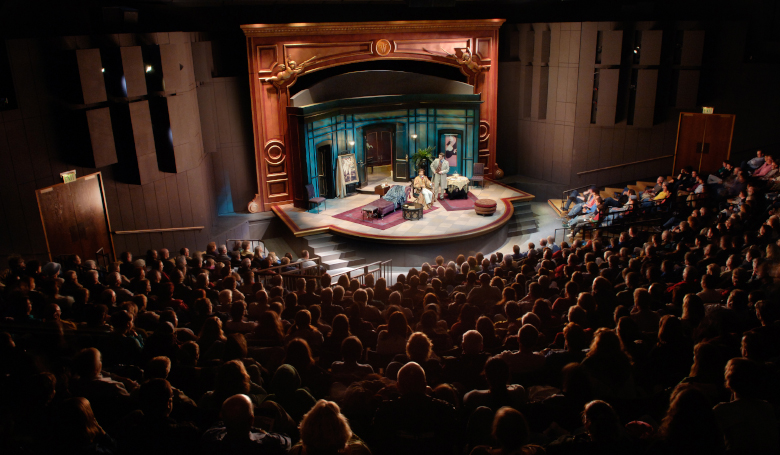 Top of the line Shakespearean acting, with some modern stage work blended in, makes for one of the most distinct and high quality places to see live theater in the country. The plays are presented in three different theaters all within close proximity to each other, and this month marks the opening of the classic Allen-Elizabethan outdoor theater.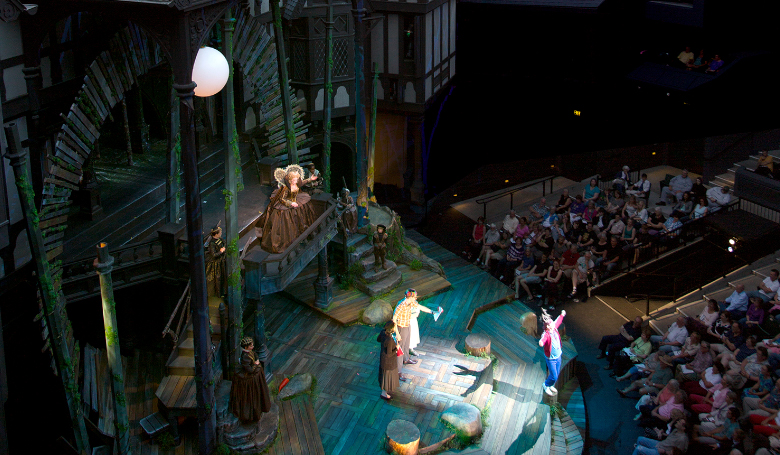 Immerse yourself in state-of-the-art plays under the sun as it sets, topped with the moon, stars and fireflies dancing in the sky, it's an experience unlike any other.
Each year the lineup changes and usually consist of a few Shakespeare acts, popular musicals and unique one-of-a-kind plays. This year we made our long 7 hours annual road trip down from Seattle in early June and caught a few plays that we highly recommend.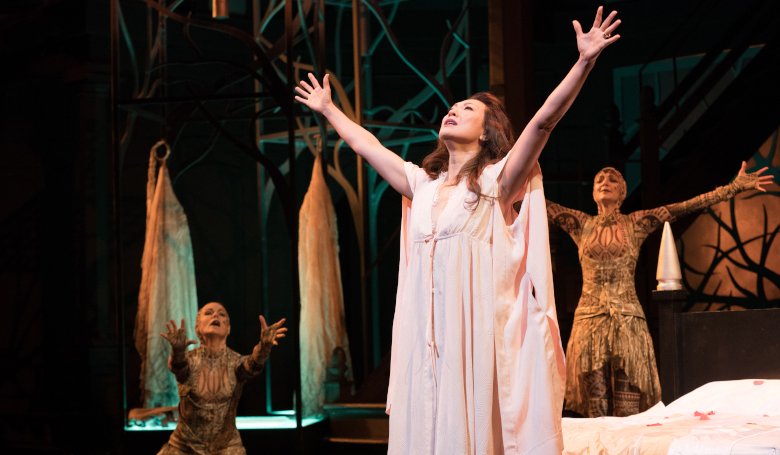 We only saw one Shakespeare play this time around, but boy it was a doozy! Macbeth is one of the more gruesome shows in the Bard's canon, both in the warring battles occurring onstage and in the wicked ways the titular main character is twisted by ambition, lust for power, and greed.
Featuring many of the greatest tropes of Shakespeare's work, like ghostly apparitions, an ending act where most of the cast bite the dust, and wonderful metaphorical language use, it's just the story to remind you that absolute power corrupts absolutely.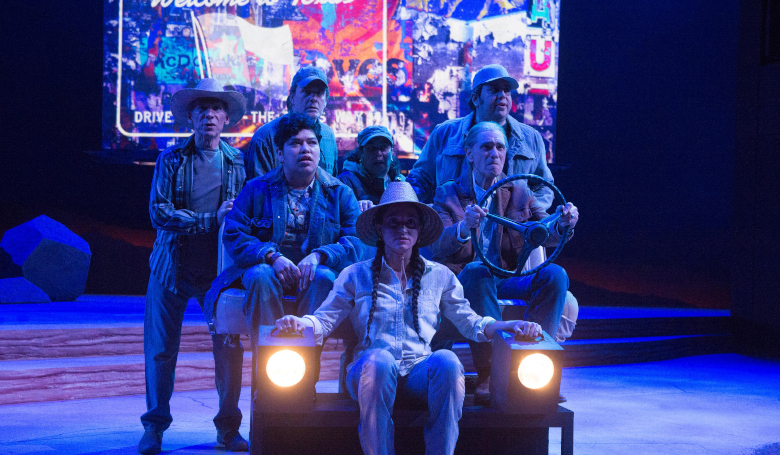 'The Grapes of Wrath' is one of the seminal American novels, and 'Mother Road' acts as a distant sequel. But it also examines what it means to be an American today, in a society where there are more people of color in our population than ever before.
In a brilliant reversal of the original novels characters escaping the dust bowl by driving Route 66 from Oklahoma to Los Angeles, here an old ranch owner drives his distant part-Mexican cousin from L.A. back to America's heartland to hand over his farm to a relative rather than let it fall into the hands of condominium developers.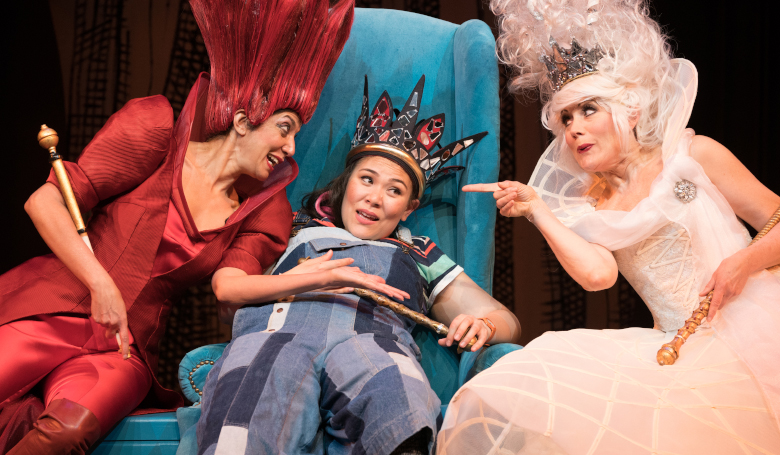 How does one adapt a story as magical, expansive, and downright crazy as Lewis Carroll's masterwork? In this case, very creatively! Director Sara Bruner has the cast make inventive use of white cornered set pieces, manipulating them around Alice to illustrate her rapid growth and shrinking in the infamous "Drink Me" scene. And it only gets stranger from there!
All your favorite characters pop into life in this zany adaptation, from the Hookah caterpillar, to the bipolar Queen of Hearts, to the incomparable Mad Hatter and even Humpty Dumpty.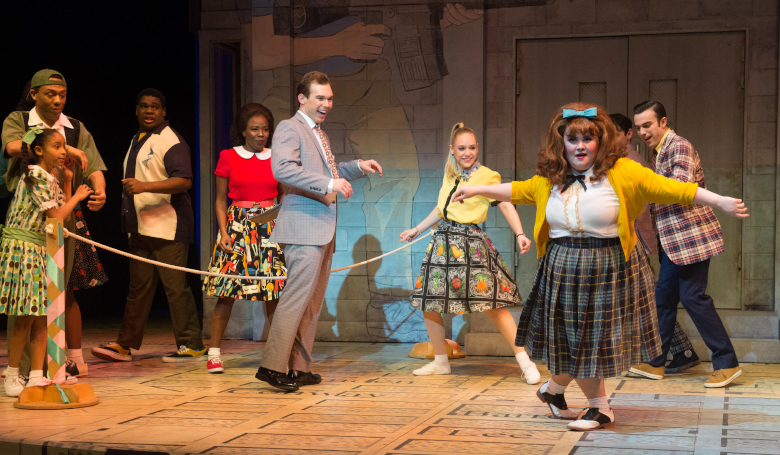 The finale to our weekend was the feel good show of the festival, the musical adaptation of the classic John Waters film 'Hairspray.' Set in the early 1960's Baltimore, Tracy Turnblad, a big girl with even bigger dreams, tries to use her dance skills to get onto the popular local pop music tv program, 'The Corny Collins Show.' But with the show runners resistant to change and integration, it's up to Tracy and her friends (and maybe a little hairspray!) to get the town on their side and do what's right.
This is a show that will make you laugh until you cry, and just try to leave it without humming one of its dozen catchy tunes! Better yet, there are a few areas of audience engagement and it's creates a fun time for all ages.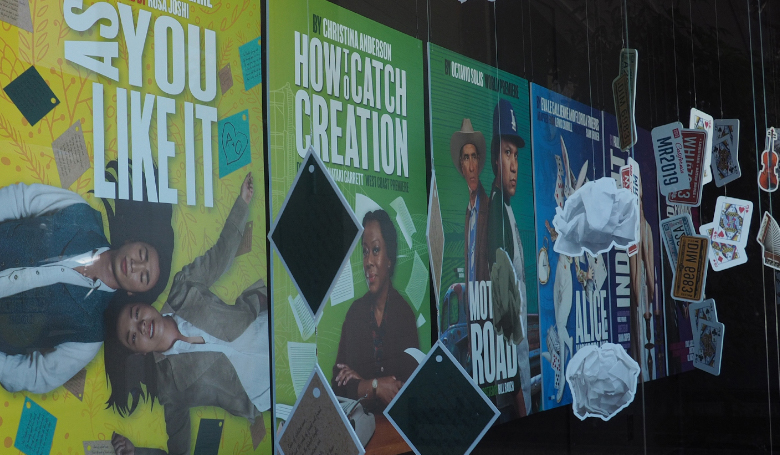 Best of all, there's still much much more to see onstage this summer, with presentations of three other Shakespeare plays and four other modern plays to see. Most end their runs in October, so there's plenty of time to check them out, but we recommend going as soon as possible to beat the rush and experience it before those summer temperatures get too high. But with theater this good, anytime in Ashland is a good one!