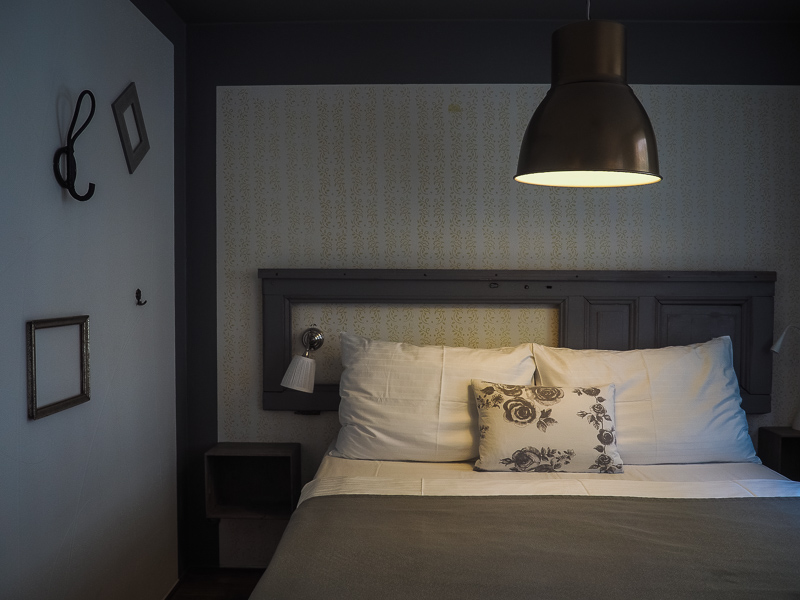 Miss Sophie's Hotel and Hostel is tucked away from the hustle and bustle of busy Prague, but still close to top highlights. If you're looking for something smaller, and more intimate than give Miss Sophie's a visit. They have two parts to their lodgings located in New Town Prague, Miss Sophie's Hotel is a boutique property that has around two dozen private rooms with baths and a newly opened wellness section.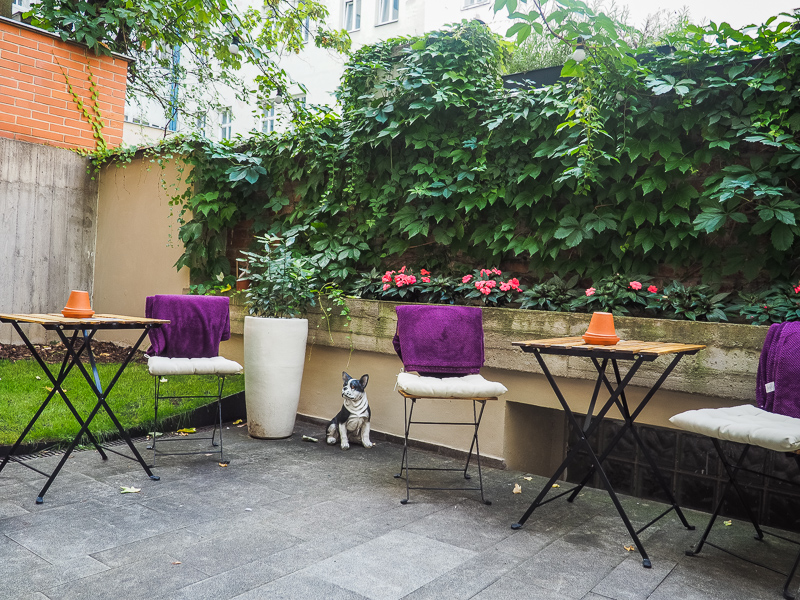 Across the street is the Hostel that offers shared rooms and a kitchen. The hostel is also home to the all-you-can-eat buffet that includes eggs, bacon, pancakes and more! Those staying in the hotel can just swing by in the morning to enjoy a freshly cooked meal.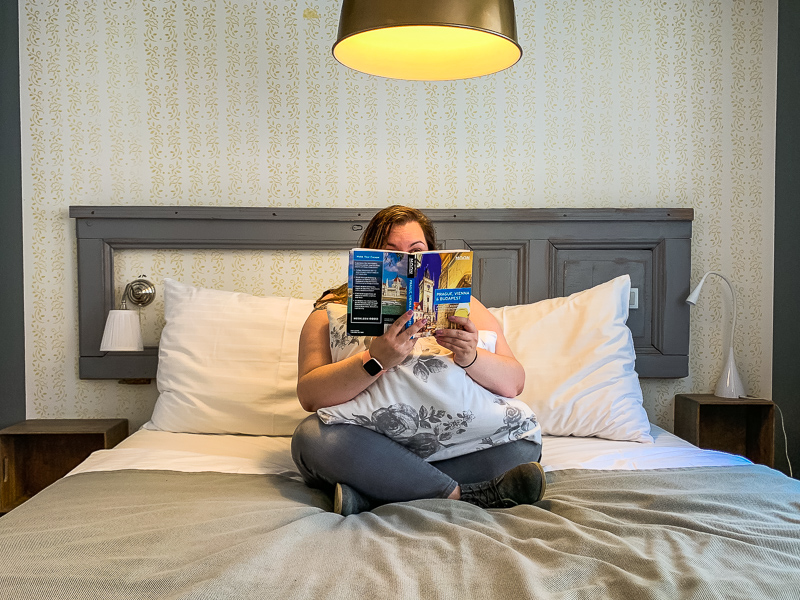 We stayed at the Hotel which was more suited for couples. The entry to the hotel is a small doorway that leads to an intimate check in center. On this floor there is a nice outdoor patio and a selection of books for reading. This makes it feel more like an apartment building more than a hotel. Plus, the friendly, multilingual staff can accommodate anything you need.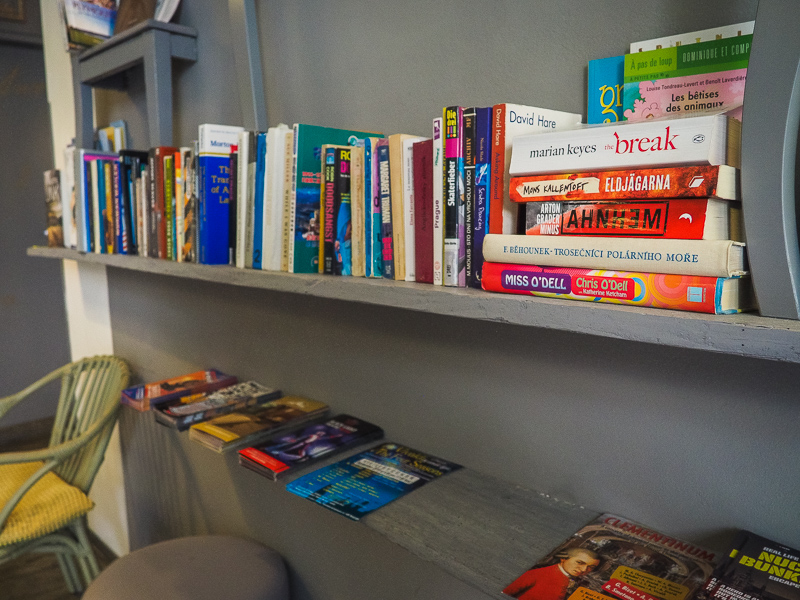 Although it's off the main strip, the location itself is very prime. Sitting in the south central part of the city, bus and train lines are just a few minutes walk away, and it's also a short walk to many famous sites in town. From old town, to Wenceslas square, and the Vltava river, travel by either public transportation or on foot is at the ready.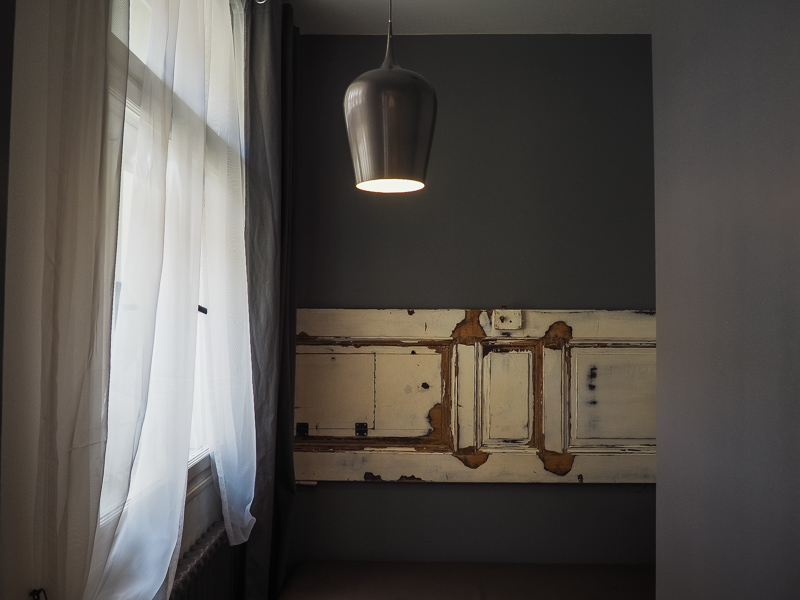 The hotel adopts an environmentally aware atmosphere, and that means some energy uses have their corners cut. Air conditioning is only operational at a certain temperature, and lights in the hallways are set to motion sensors so that they only have to be one when needed. These are the types of forward thinking ideas you won't normally see in action at a typical hotel.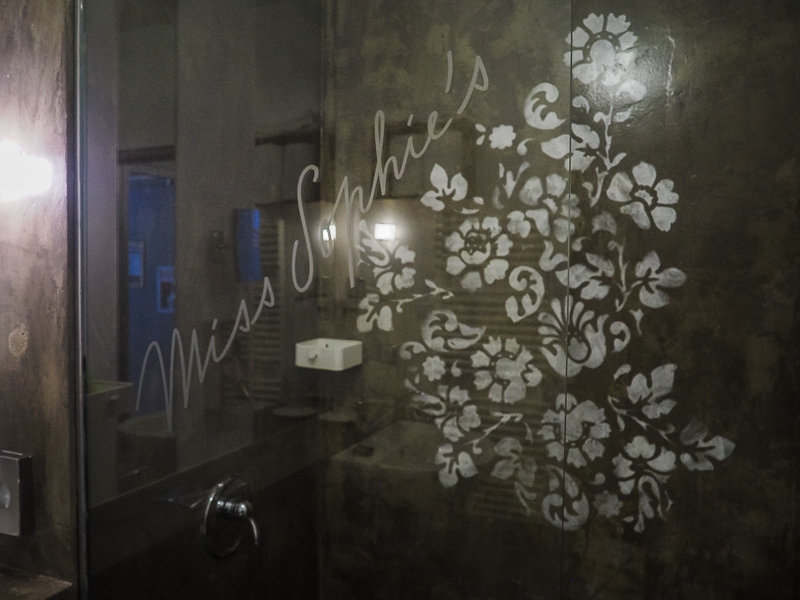 There is an elevator that takes you and your luggage up to the room. We stayed in their Double Ensuite room that housed a queen size bed, writing desk and window desk. A large flat screen TV with cable is provided, and while most content is broadcast in Czech, a handful of news channels are delivered in English. WiFi is also complimentary.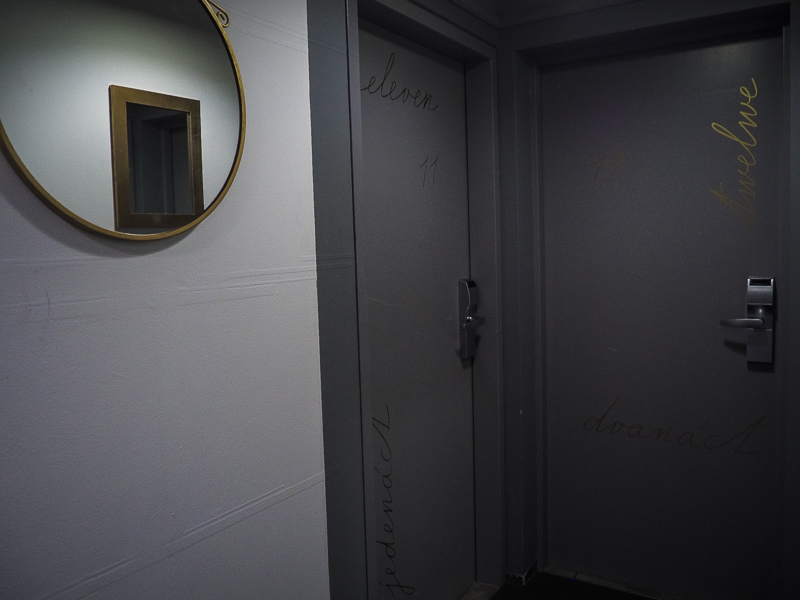 The flowy curtains and fancy blue trim in the room give it the air of a royal residence, and the delicate flowery decoration on the shower door and pillows emphasize this theme. The bathroom has a large walk in shower with a rain-heads and includes all your basic toiletries, and bathrobes.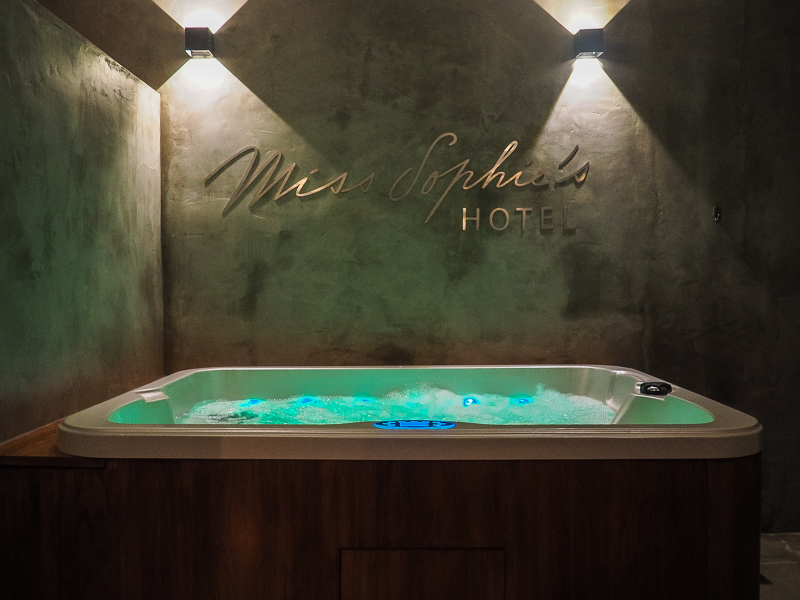 However, Miss Sophie's Hotel isn't only known for their lodgings. Recently opened is their basement Wellness section that features a private 'booked by appointment only' area. This spot is the perfect way to unwind after a long day and features a jacuzzi with hydromassage, an infrared sauna, open shower and even has a bluetooth speaker to connect your music. There is a mini bar with fresh fruits and water that are complimentary to enjoy, while wine and beer are available for purchase.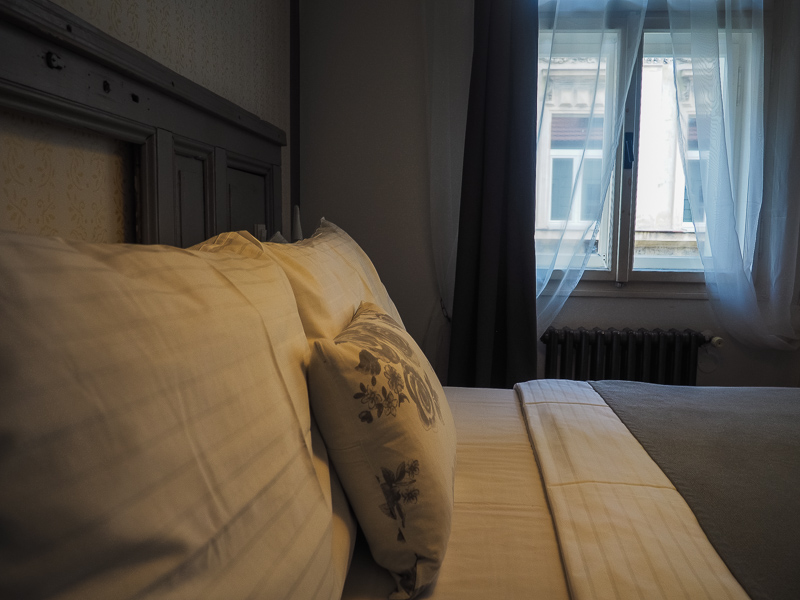 Miss Sophie's is a line of small hotels well suited to single or couple visitors with just a handful of locations. So, next time you make the decision to check out the beautiful city of Prague, give a call to Miss Sophie.