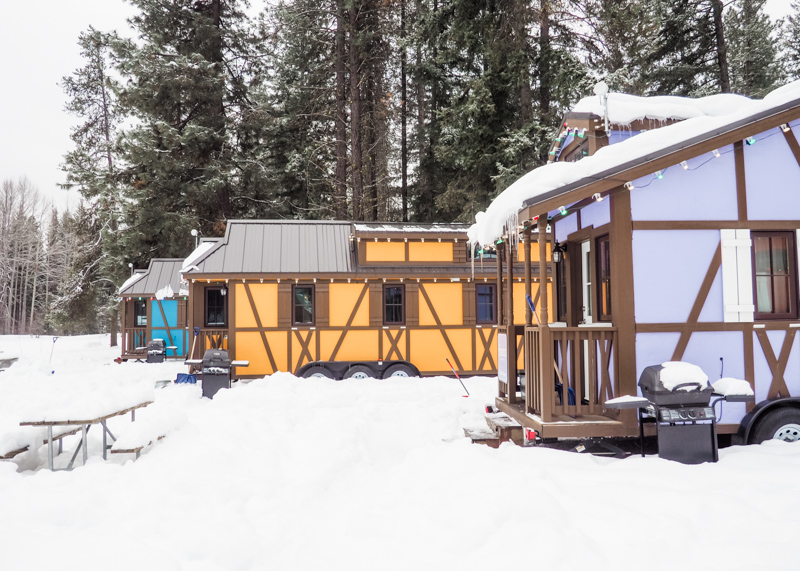 Leavenworth Tiny House Village is one of the lovely tiny house villages part of Petite Retreats and presents a winter wonderland to all. Leavenworth is known as Washington's "Christmas Town" which makes it one of the premiere destinations year round, but always gets most of its visitors in the beautiful snowy wintertime. As a result, it can get tough finding lodgings in town around the holidays. Luckily, we were able to book into a tiny house in the peak of the winter season and this home offers a bite sized place to stay outside the hustle and bustle of the town center.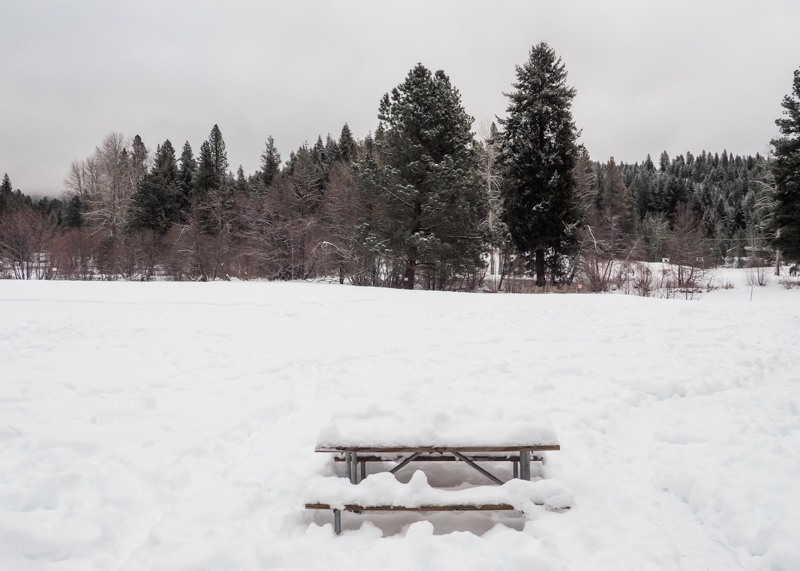 Just getting to the village is an adventure that will surely get you excited. The Tiny House Village is located in the Leavenworth RV Campground, which sits a half hour north of Leavenworth. On your way to the village you'll wind through snowy trees and pass magnificent wide open ranch spaces topped with untouched snow. Eventually the trees clear and you're greeted with a cute collection of small houses houses each of which are less than 350 square feet.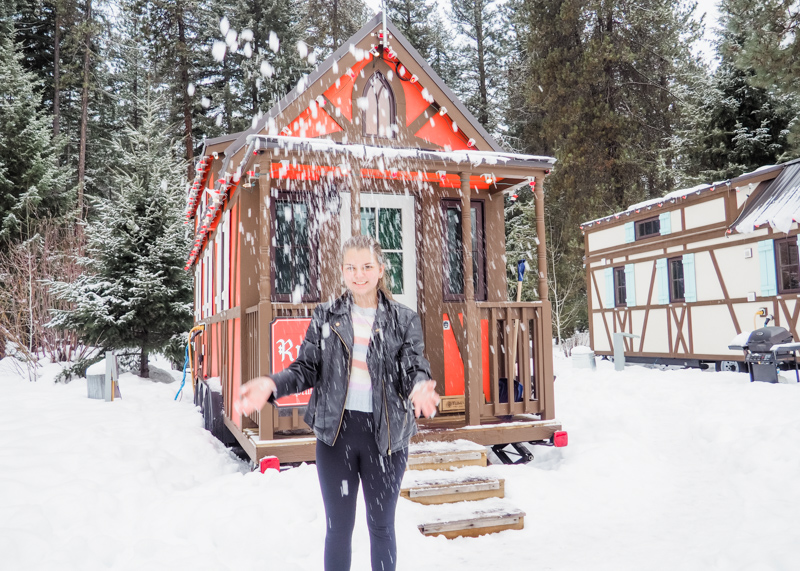 The Leavenworth Tiny House Village has 5 tiny homes to choose from, but we stayed in the Rudolf home, a playful barn red abode resembling a caboose that can sleep up to five people. It may seem like a challenge to live in a space that is probably smaller than your bedroom, but you surprisingly get used to the limited size of the quarters. But they do say, 'love grows best in tiny homes like this.'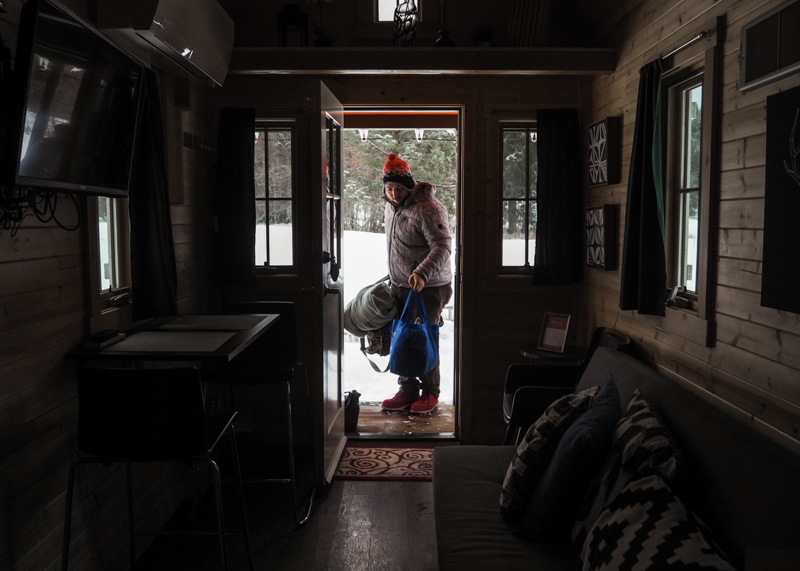 What helps is that the house makes the most of the space, with a fold out futon couch doubling as a bed, fold back dining table with stackable chairs, the kitchen designed like a galley kitchen, the bathroom tucked under the stairs with storage, and both a queen and twin bed puzzled into the upstairs.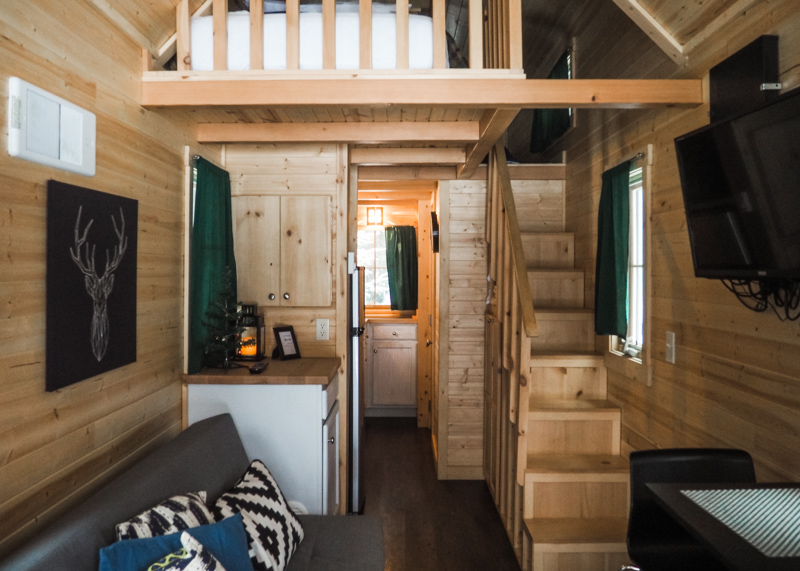 And all these elements still make it feel like a home, and a comfortable one at that. The kitchen may be small, but comes with everything you'd need, from a full size refrigerator, to a sink, to a cabinet full of dishes, even a stovetop cooking area.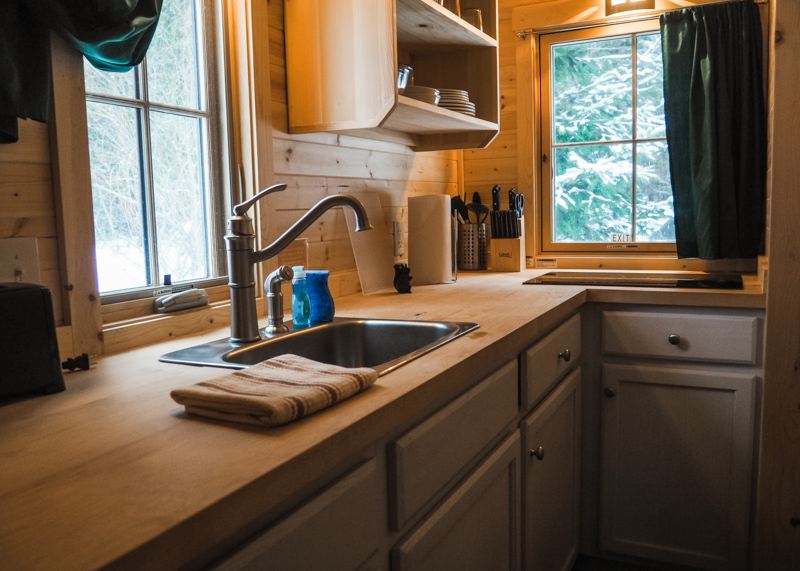 This does mean the staircase is pretty steep, and the loft leads to has a very low ceiling. Plus the kitchen is right next to the bathroom, and guests have to be mindful of who is in what area when they're undergoing long term tasks, like cooking in the kitchen or extended bathroom use. But that's the fun of staying in what the company calls a "Petite Retreat," it's a challenge for those unfamiliar with it.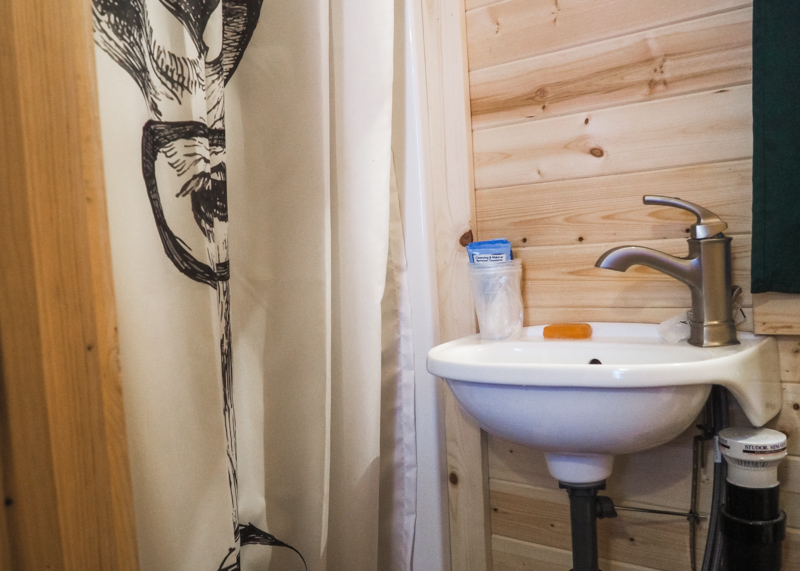 Additional features include full heating capabilities, so you never feel cold even when it's freezing outside and central air for those hot summer days. Despite the tiny space, the bathroom includes a toilet and shower with hot water, so there's no inability to keep clean during your stay. To keep updated with friends and family, and share pictures of your tiny home, a WiFi router is in your home. There's also a TV with Satellite, so the entertainment lineup is always full of choices.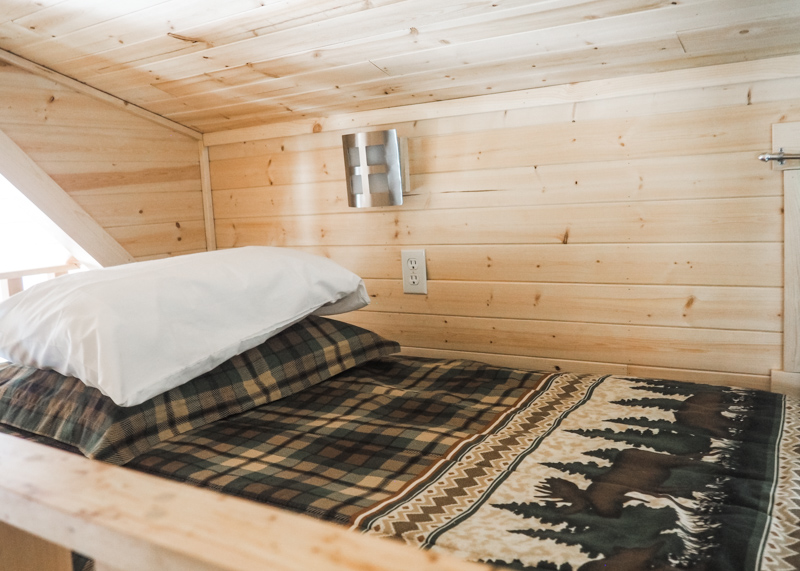 One of my favorite things about the property is that right outside the homes front door is snow, snow and more snow. I want to say the snow was at least 5 feet deep (and that's on an off day.) In the evening before we went out to see the Leavenworth Christmas lights, we noticed a group of cross country skiers and snowshoers right in our front yard. It was so neat to see!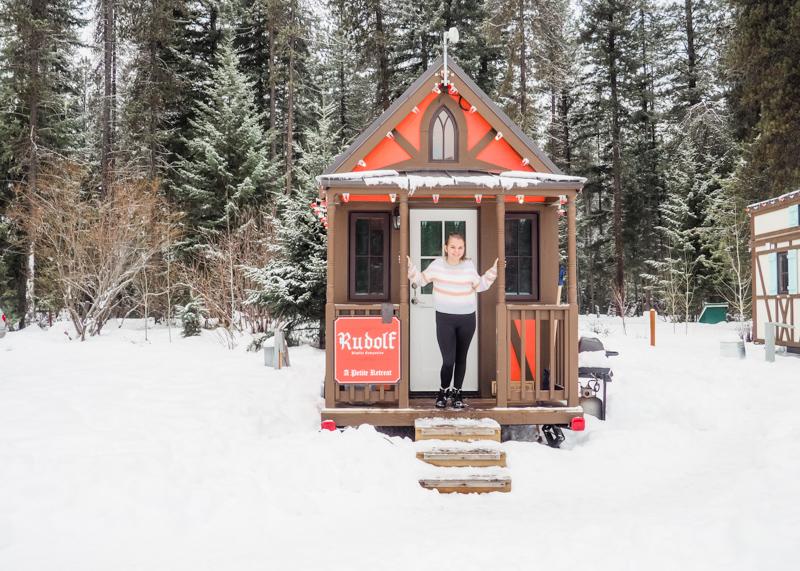 Available to stay in year round with multiple small homes to choose from, Leavenworth Tiny House Village by Petite Retreat is a prime getaway for couples or small families wanting to try something different. Relax inside or enjoy the numerous recreational opportunities outside any time of year, you're sure to enjoy what they have to offer in any season.
Follow Leavenworth Tiny House Village