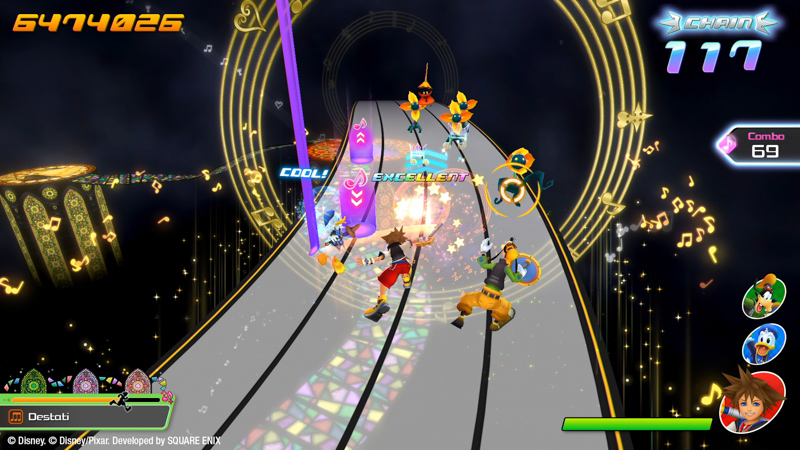 Kingdom Hearts is back in this sequel to the hit Square Enix series, "Kingdom Hearts: Melody of Memory." Taking a sojourn away from the typical role-playing style, "Melody" inserts the Final Fantasy and Disney characters fans know and love into a fun, new rhythm action game. Music has always been an essential ingredient to the past entries in the series, so it's only appropriate that they finally built a whole Kingdom Hearts game around it.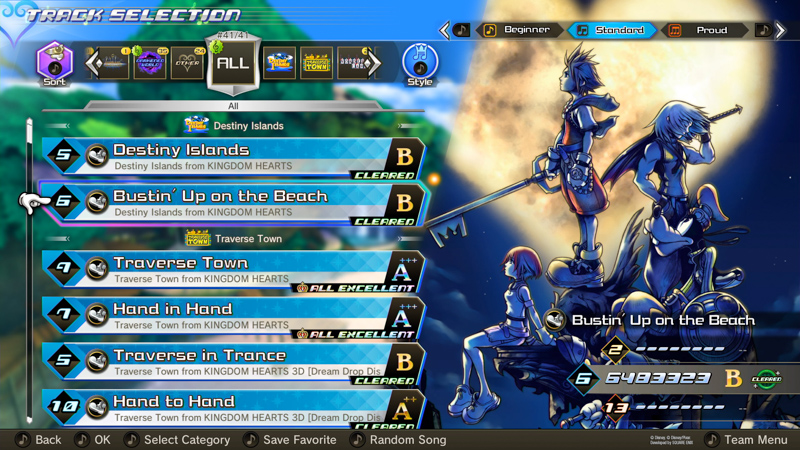 The story takes veterans of the series back to the nostalgic beginnings of the franchise, as Kairi narrates a retelling of the overarching plotline of the previous games. Co-director Masanobu Suzui explained "it is a summary of sorts," not extending the plot but dropping a few hints here and there about what direction the series will head in for the future.
The game follows Goofy, Donald Duck, and Soro as they go through the dozens of worlds from the past Kingdom Hearts games. The World Tour Mode acts as the story campaign, as the three of you blaze through levels built around different songs before battling a boss. The levels put the three of you on a fixed track that resembles a music staff, and hitting the buttons in time with the music gets you to knock out the various enemies coming your way.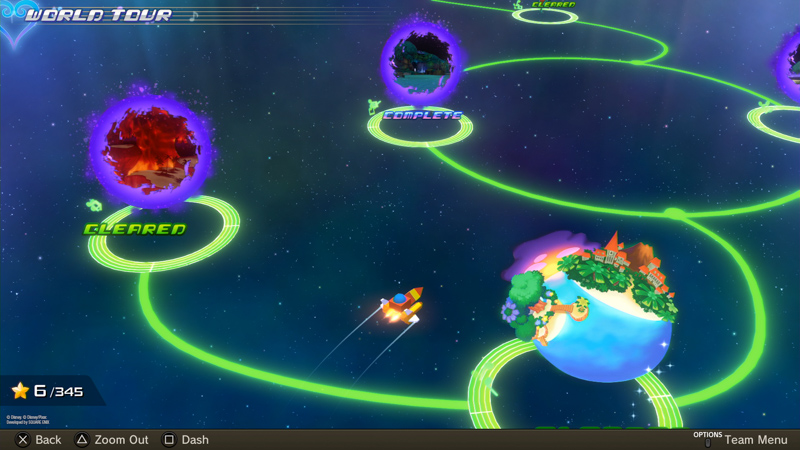 It's simple, yet extremely fun. Beginner difficulty is perfect for any first-time player, but once mastered, you can replay any level at medium or hard difficulty for a real challenge. Easy to learn but difficult to master, this is a game you'll be spending hours on, especially given the 140 songs included.
Every so often a level will come along that is based on an identifiable Disney film with songs from it, and one of the characters from that movie will be playable. For example, early on we were delighted to find a level based around The Little Mermaids hit song "Under the Sea" and it had Ariel as part of your crew! There are many characters to discover along the way, from Hercules to Peter Pan to Simba, and much much more.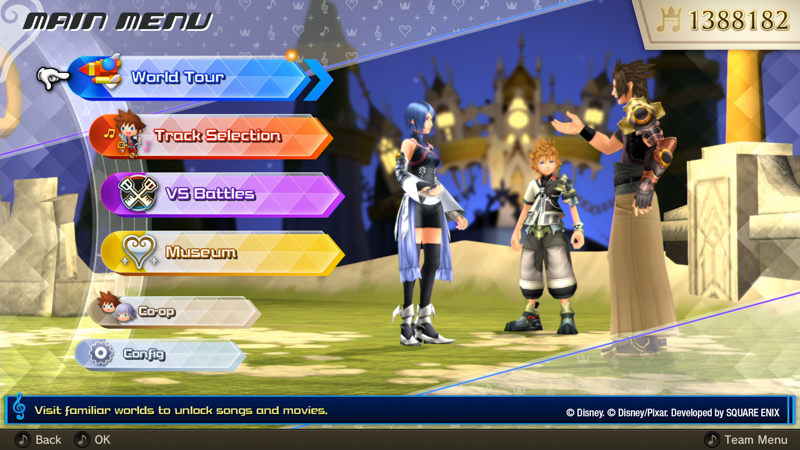 Completing levels earns you items and tokens, which can be used to buy items or songs in an in-game store. Items can be used during gameplay, and different characters for your playable crew can be unlocked. So replay value is easily apparent as you can retry levels with other characters and abilities.
But the best feature has to be the multiplayer. Not only is it new to the series, but there are also multiple modes to it! Grab a friend and play local co-op in the regular game, or dig into the versus mode where you compete against another player (online or local) in a race to beat the level first. Players can even use tricks to trip up their opponents, earned by completing moves successfully to fill up a trick meter.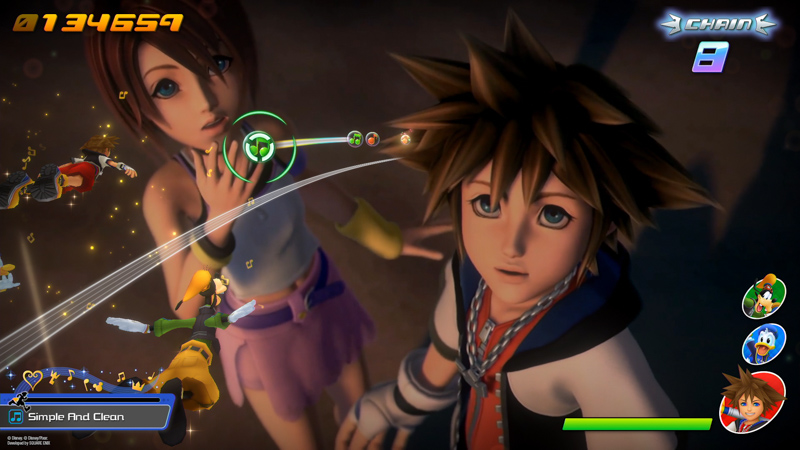 It can be easily appreciated that at long last, a key element to this historic series, music, is finally getting celebrated. "Kingdom Hearts: Melody of Memory" is a treat for any Kingdom Hearts fan that will still please all gamers who just want to pick it up and play. "Melody of Memory" is available on November 13 for the Playstation 4, Xbox One, and Nintendo Switch.
Follow #KingdomHearts