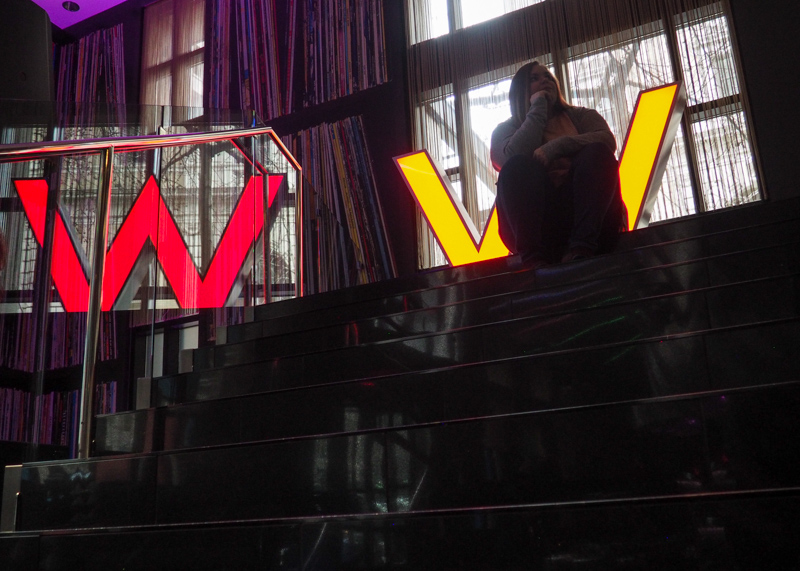 Elegantly designed from head-to-toe, the W Seattle — a member of the W Hotels Worldwide, Marriott Bonvoy collection — offers guests the perfect getaway spot for whatever life throws at you. Located in downtown Seattle right off of the Interstate, a few blocks from the waterfront, and both Pacific Place and Westlake shopping centers, the W Seattle brings both convenience, comfort, and style.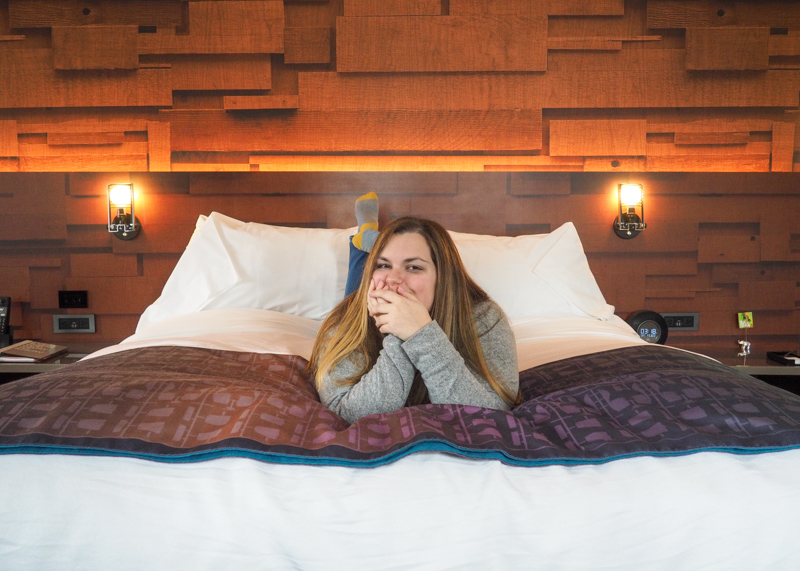 Recently renovated in 2016, the W Seattle originally opened in 1999, is home to over 400 guest rooms, that include a variety of room and suite options boasting city, mountain and partial water views. During our stay, we checked into their Studio Suite with city views on Floor 20.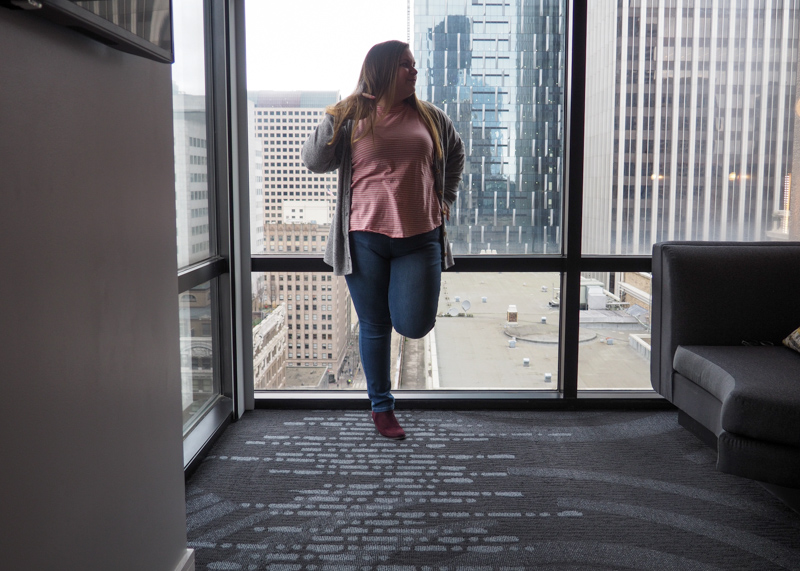 Panoramic floor-to-ceiling windows wrap around the Studio Suite providing quite an entrance at first glance. A long, sleek desk looks out towards the city, perfect for getting work done while on the go. A full mini bar lays at your fingertips with both snacks to curb your sweet tooth and alcohol after a long day — or to start it off, that's up to you.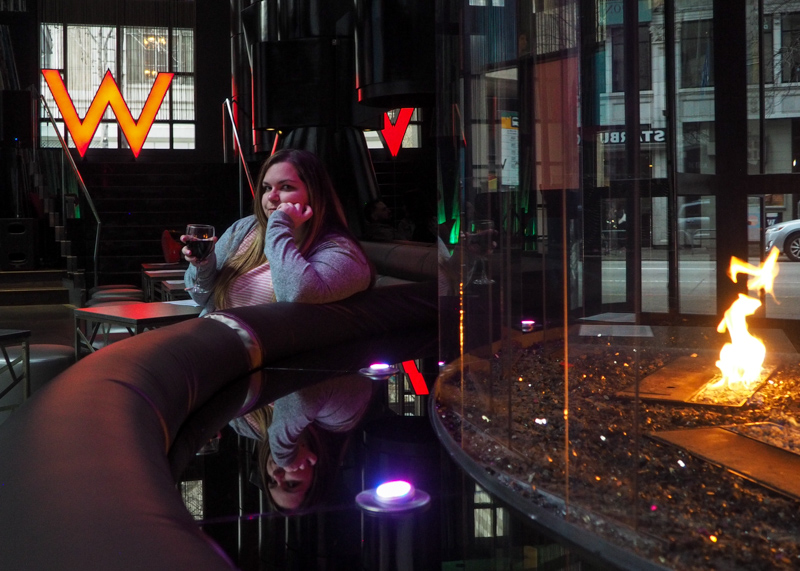 The rooms are colorfully decorated with hints of purple, blue and orange. The wall against the pillowtop king bed features a three-dimensional wood pattern background that brings the room to life. Both spacious, comfy and picture-perfect, the W Seattle Studio Suite is just one reason worth visiting.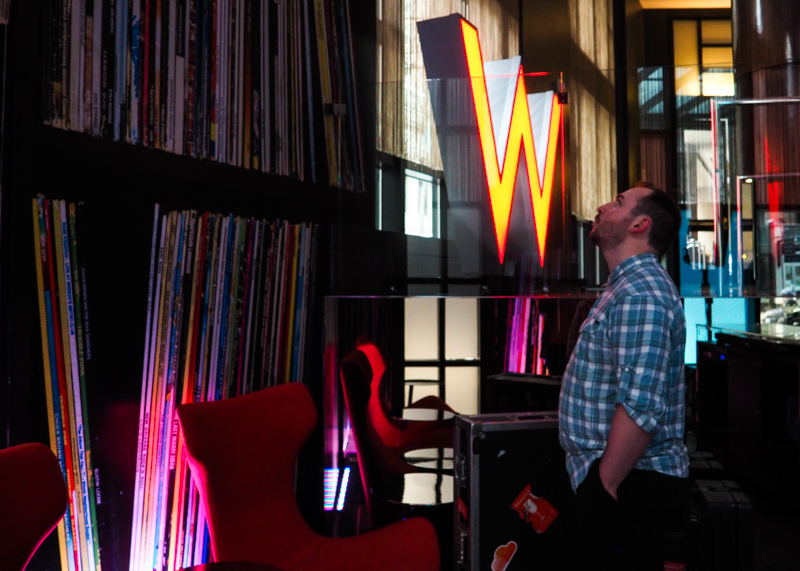 Located on the street level sits a little haven they call the Living Room. Similarly set up as a first-class living room, this space offers a place to unwind, grab a drink, read a book, or sit by the fireplace. In addition to being a place to sleep, W Seattle is also home to some pretty exceptional live music events. During our stay, we were able to catch singer-songwriter Cobi, as he jammed in front of a packed audience in the W Seattle Living Room.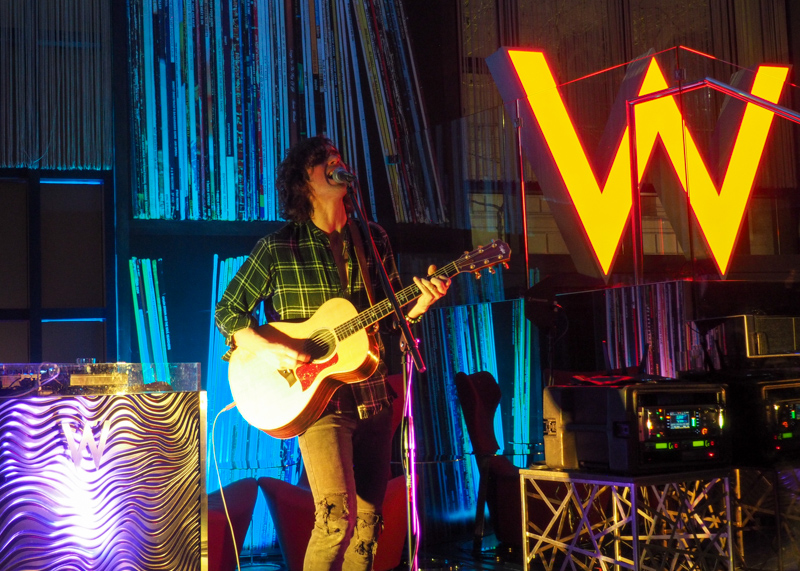 With such music influence, the Living Room has the stage corner open for public enjoyment during the day that features a 20-feet tall graphic record collection, a covered turntable, and some seating, which makes for some unique Instagram shots. The TRACE restaurant and bar overflows into the Living Room which is convenient for getting service in a more intimate setting. We enjoyed relaxing by the fireplace, watching city bypasses, while sipping on cocktails.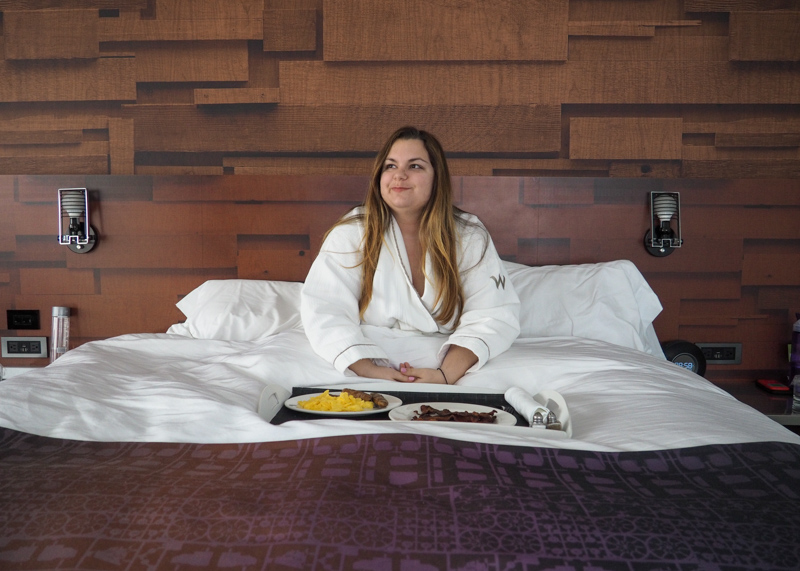 For breakfast, TRACE offers both dine-in and room service options. For us, we decided to stay in bed and have breakfast delivered to us. By using the convenient order tag, we filled out what we wanted and come 9am, our breakfast was at our doorstep. We opened the large windows to bring in the city light and admire the view, while we enjoyed our delicious breakfast, homemade using organic and local meats.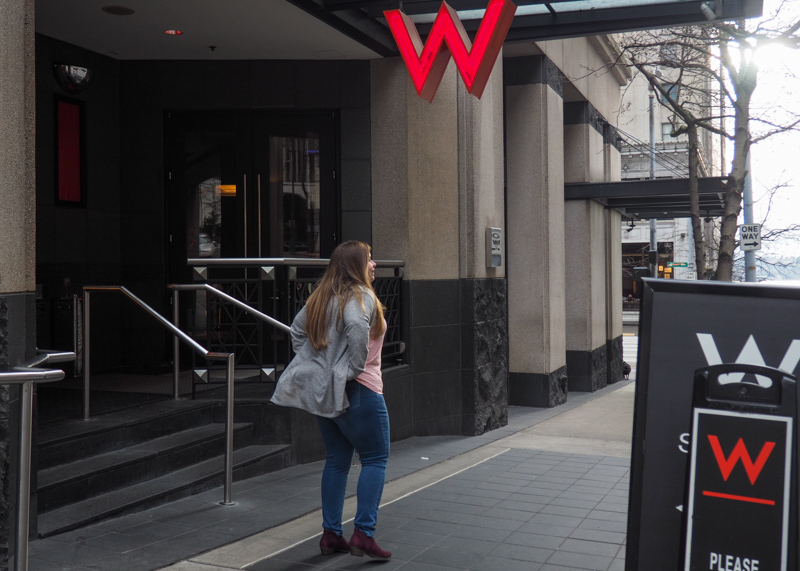 The W Seattle may look just like your ordinary historic Seattle building when you pass by, but take a step inside you'll understand why it's getting some extra attention. Offering a little bit of everything from live music, spacious rooms, pet-friendly accommodations, pleasing food and drinks, and even special events like morning yoga, you're sure to be impressed. Whether you're in the mood for some drinks on the town or a place to stay during your Seattle getaway, be sure to give the W Seattle a try. We're happy we did.
Follow #WSeattle