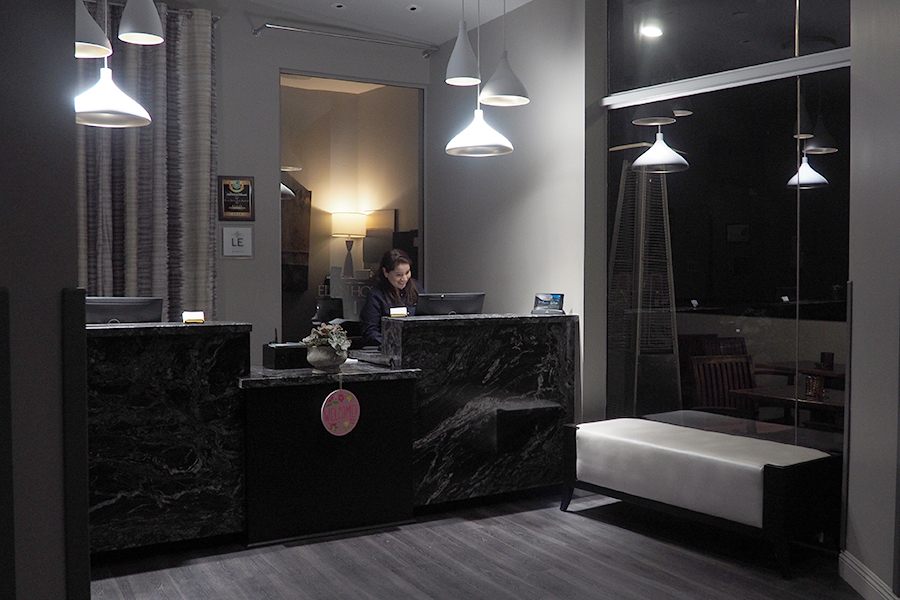 During our recent visit to Los Angeles for the TCM Classic Film Festival, we wanted a place to stay that was close to the action on Hollywood Boulevard, but far enough to get that privacy and quiet we craved at night. Greystone's Elan Hotel stepped in to fulfill our needs. After a whole day of watching films, scurrying from one theater to the next and standing in line for hours on end, having a place to retire to was just what we needed.
Fortunately, The Elan sits a short 15 minute drive away, and is walking distance to several attractions like the Beverly Center shopping mall, the famous Rex Dinosaur, the Largo at Coronet Theater, and numerous tasty restaurants. Valet parking is also provided, and the wait staff are very courteous and quick with bringing your car out when you're ready to take off.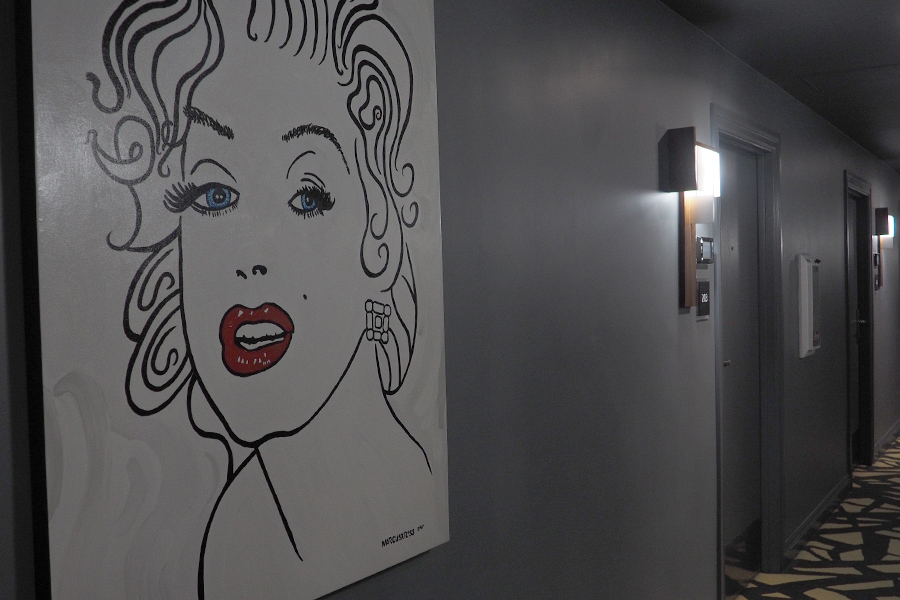 ​The hotel's interior builds around a cool, charcoal grey color, and of particular delight is the numerous portraits of famous Hollywood dwelling individuals, from Marilyn Monroe to Jackie Robinson.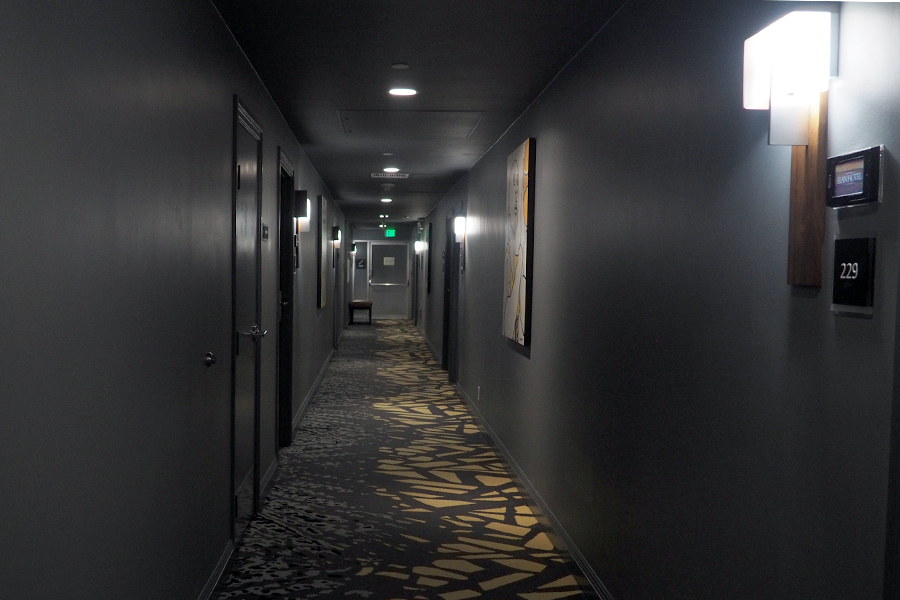 Our room had a lighter, autumn flavored color scheme, with cream colored walls, brown blankets and a light brown carpet. The room has a very effective A/C unit, a huge relief after the hot days under the California sun.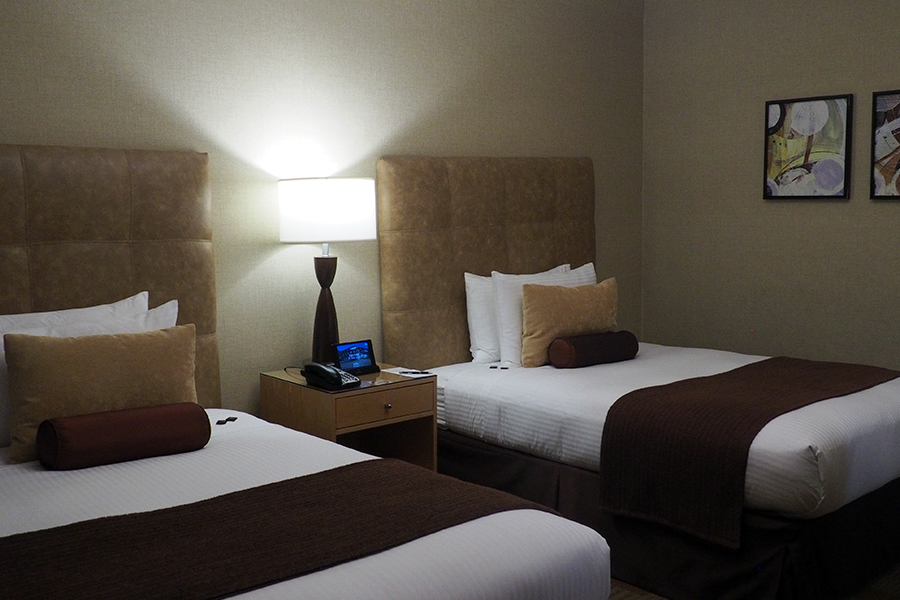 We had a room with two comfy full beds, which is probably more suitable for friends or non-couples, but rooms with king size beds are also available for lovebirds to snuggle up in. The room also includes a spacious bathroom, and comes with a flat screen tv with cable, wifi, a mini bar, and mini fridge.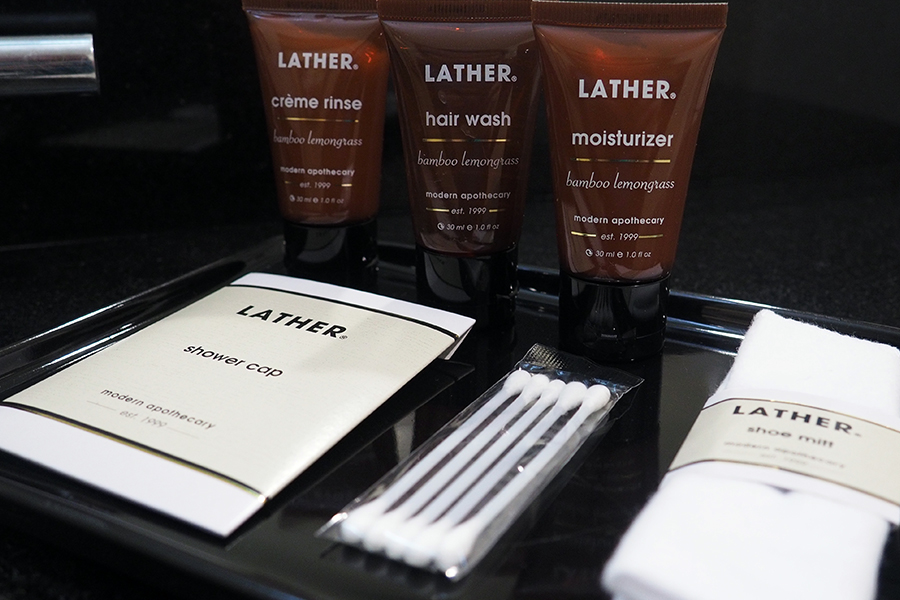 Lastly, in the lobby, The Elan provides a complimentary grab and go breakfast for guests, which are perfect for film festival attendees like us. There's nothing we like better than waking up in the morning and having breakfast at our fingertips.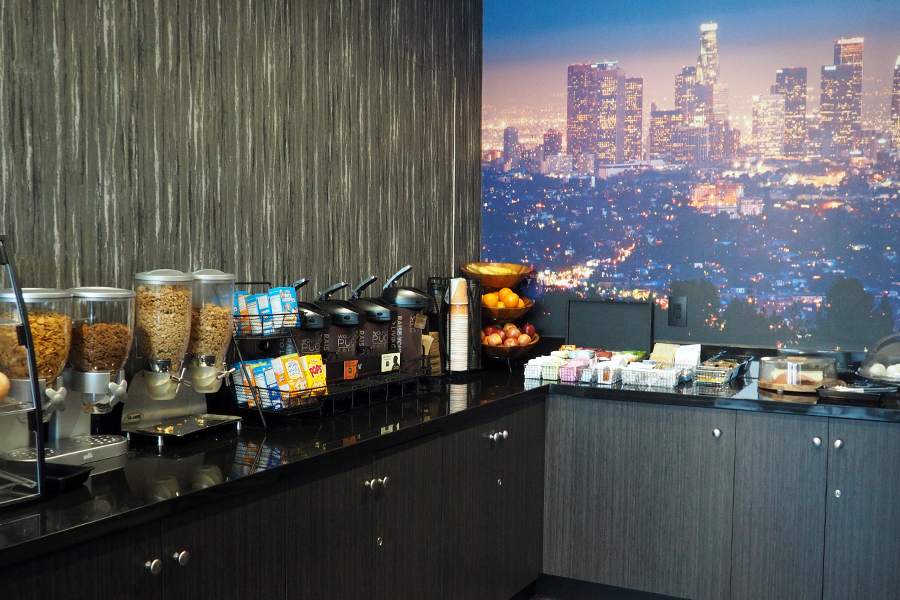 Located in the heart of West Hollywood and just under 20 minutes from the busy Walk of Fame and Hollywood Boulevard, The Elan Hotel is a great place to look into whether it be a fun in the sun vacation or business trip.
Follow The Elan Hotel