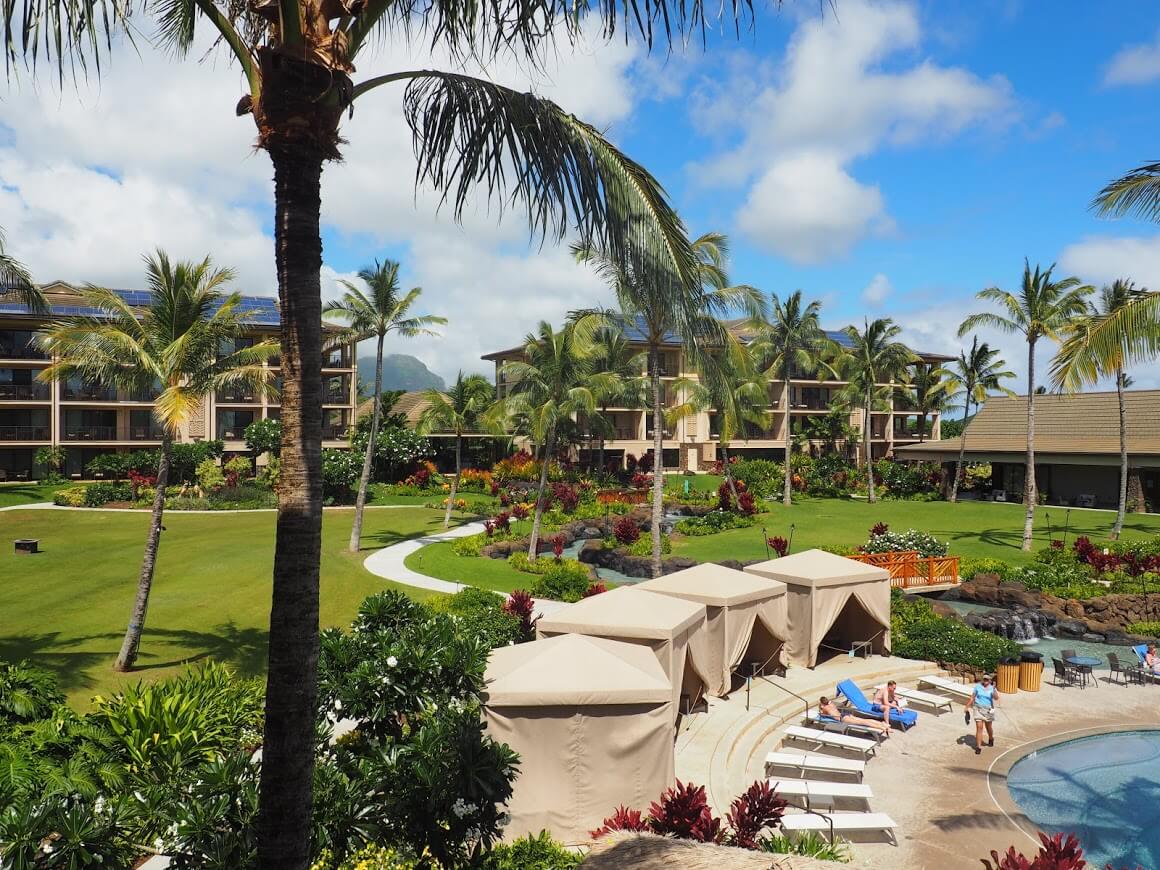 Palm trees, drinks, and waterfalls await at Koloa Landing, the most impressive place to stay in Poipu. Koloa Landing is a Marriott Autograph Collection property and offers expansive condo style places to stay with hotel style amenities, so comfortable you'll feel like it's a home away from home.
The resort is split into separate phases and includes two pool areas, with one aimed more toward children, so that a quieter option is available.
Entering your own condo is like moving into a richer person's house. Our place was a two bedroom condo with two bathrooms, a full state-of-the-art kitchen, and a sweeping wrap-around porch that allowed for panoramic views of the resort and ocean.
The kitchen came with a full refrigerator, microwave, oven, various appliances, and ample cabinet space. Adjacent to it was a full dining table, so it's extremely easy to host many people over if you wish.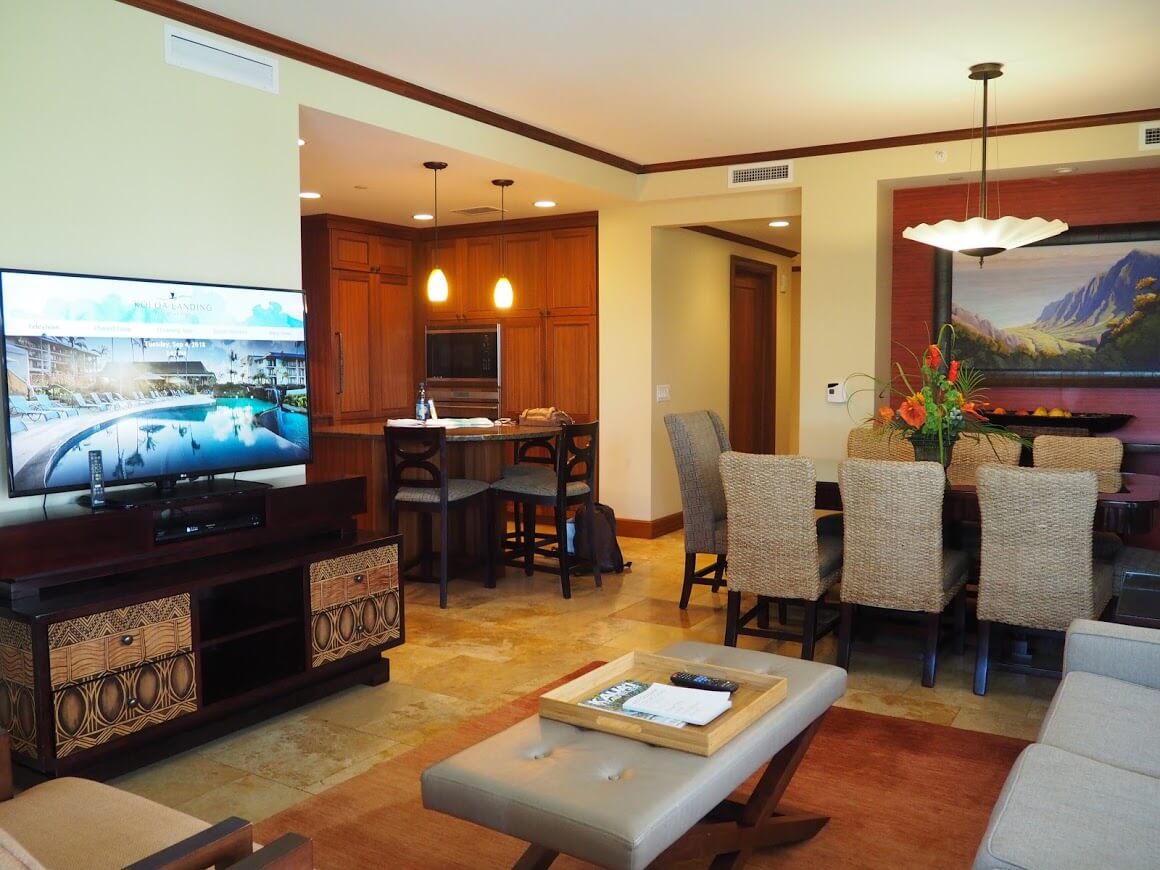 The master bedroom had its own entrance to the balcony, and both bedrooms had a television and its own bathroom.
Connected to the master bedroom was the master bathroom, which blew us away in luxury. Along with a generous amount of space, there was both a walk in shower and a jacuzzi style bath for two.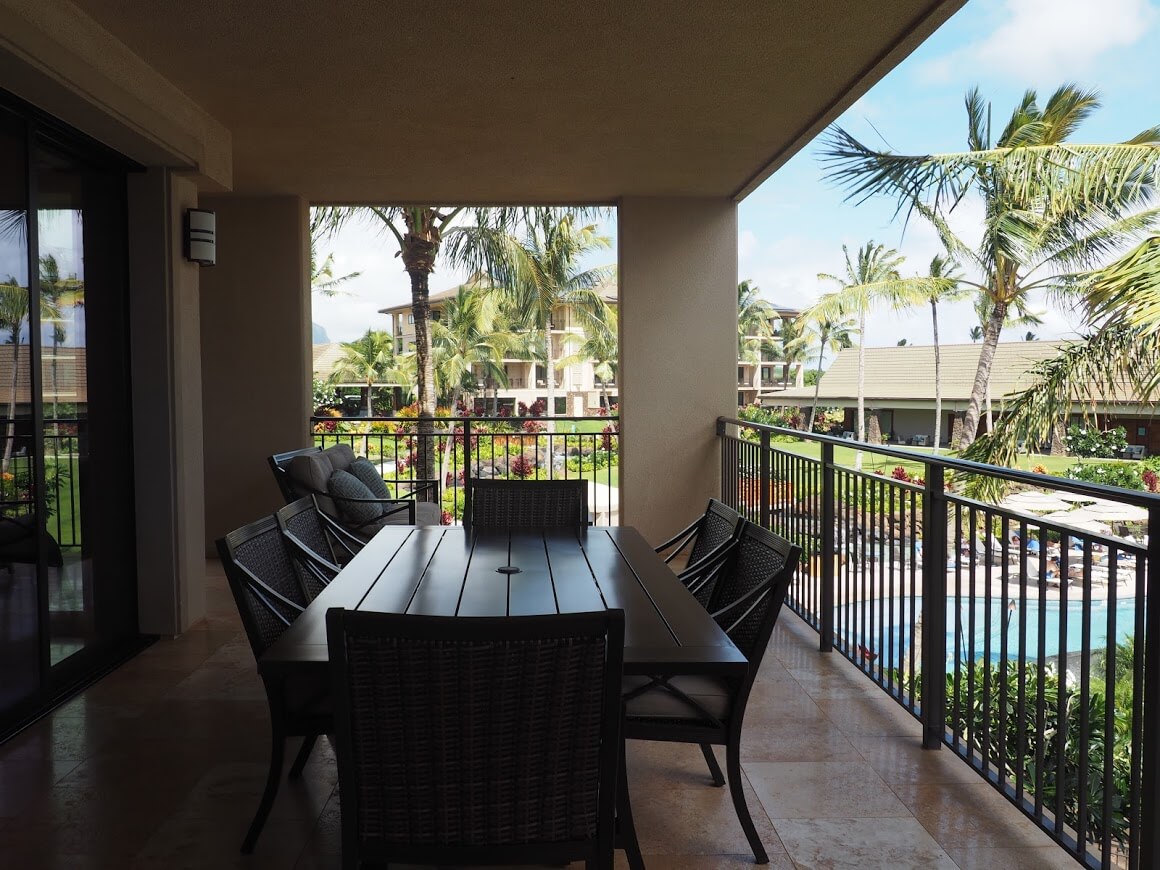 There was even a small room with washer and dryer so we could do our laundry, something we needed after many days at the beach!
We'd seen big pools during our time in Kauai, but the one here gave those a run for their money. Featuring waterfalls, water slides, multiple hot tubs and access to the restaurant wait staff, the pool was a perfect place to swim, relax, and eat. Next to the pool is the restaurant and a small shave ice stand, so you can grab a cup and feel as genuinely Hawaiian as possible.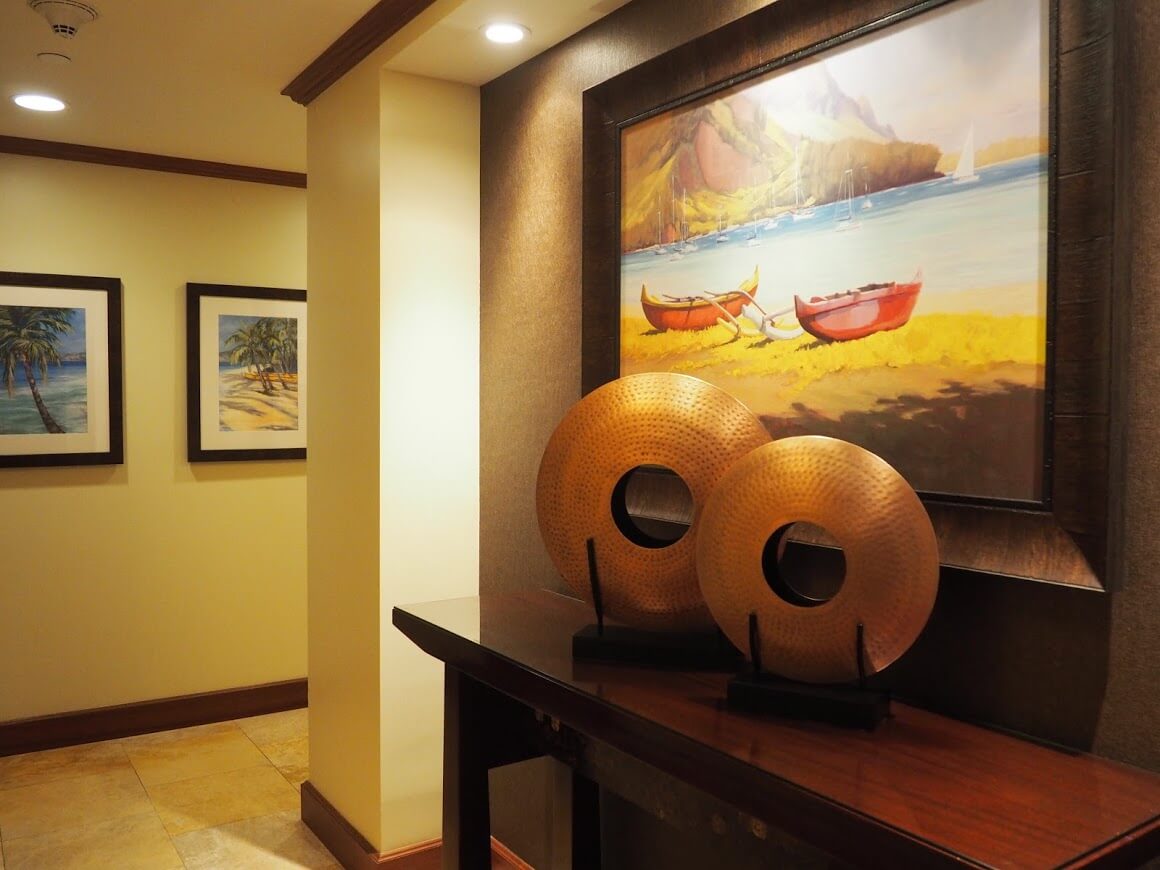 Walking through the grounds, reclined by the pool, exploring the lobby or , you can expect nothing but top quality accommodation at Koloa Landing.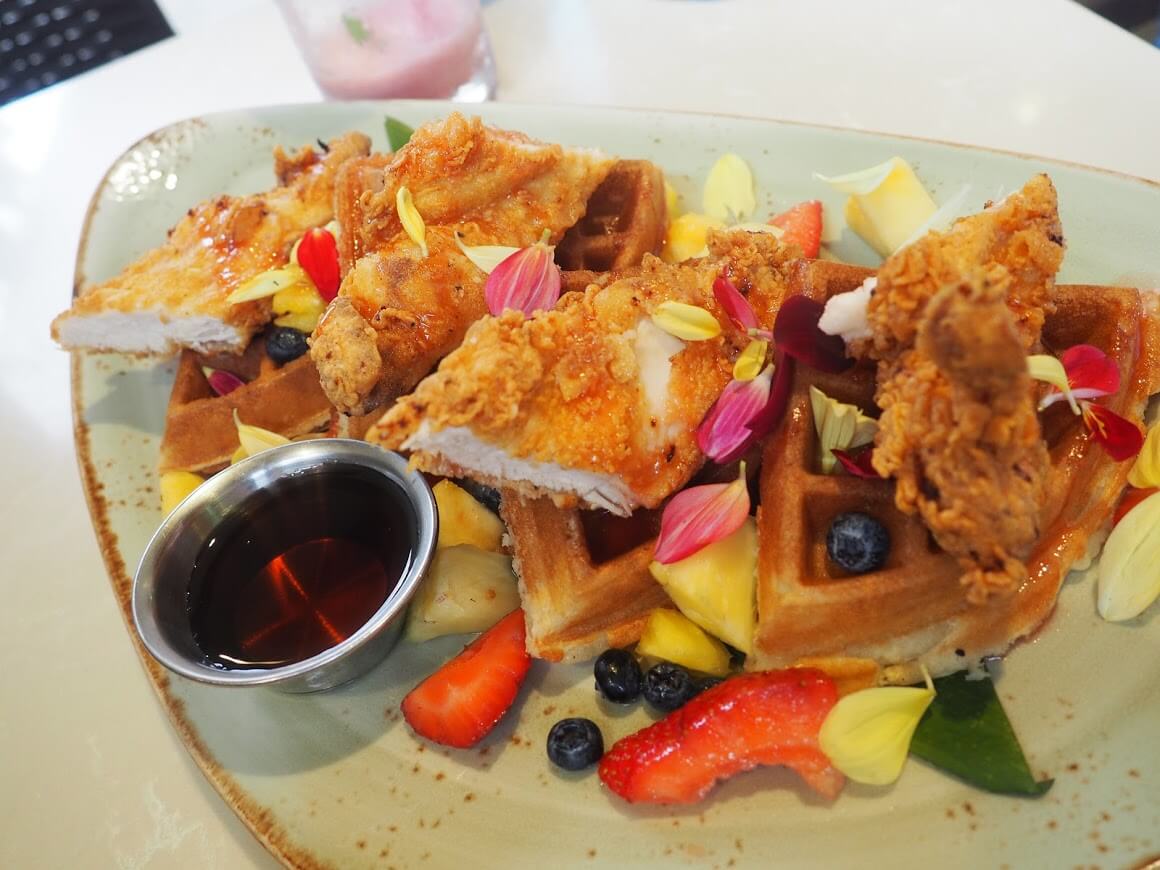 When you're ready to recline and enjoy a meal at Koloa Landing, head on down to the restaurant connected adjacent. The Holoholo Grill offers an open air place to dine in, with tables covered and uncovered in case you don't want to be exposed to the sun.
To drink, there's the Strawberry lihing pop, a sweet confection that was pleasing to the eye. Then of course, the mai tai was as good as any we've had.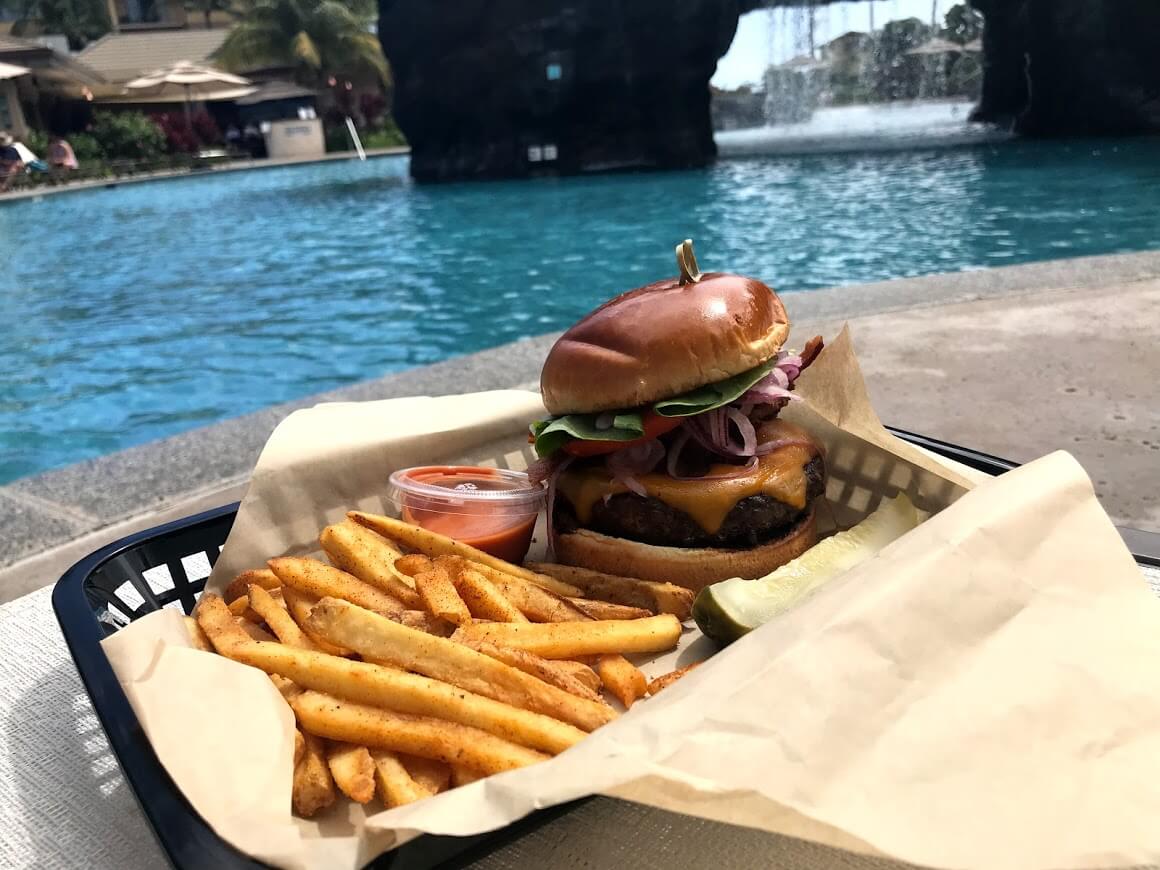 If you're the breakfast type, there's plenty to pique your interest. A traditional Hawaiian starter to the day, eggs and bacon with rice is available, but for an American south dish with a Hawaiian twist, we liked the chicken and waffles. With a side of syrup but dressed in strawberries and flower petals, it looked good and tasted even better.
For lunch or dinner entrees, we liked the chicken and rice dish. An old standby, but they make it so well! We then tried the poke ahi bowl, spiced and distinctive to taste. The manager's entree of choice was the club sandwich, so you can get less exotic items like that if you prefer.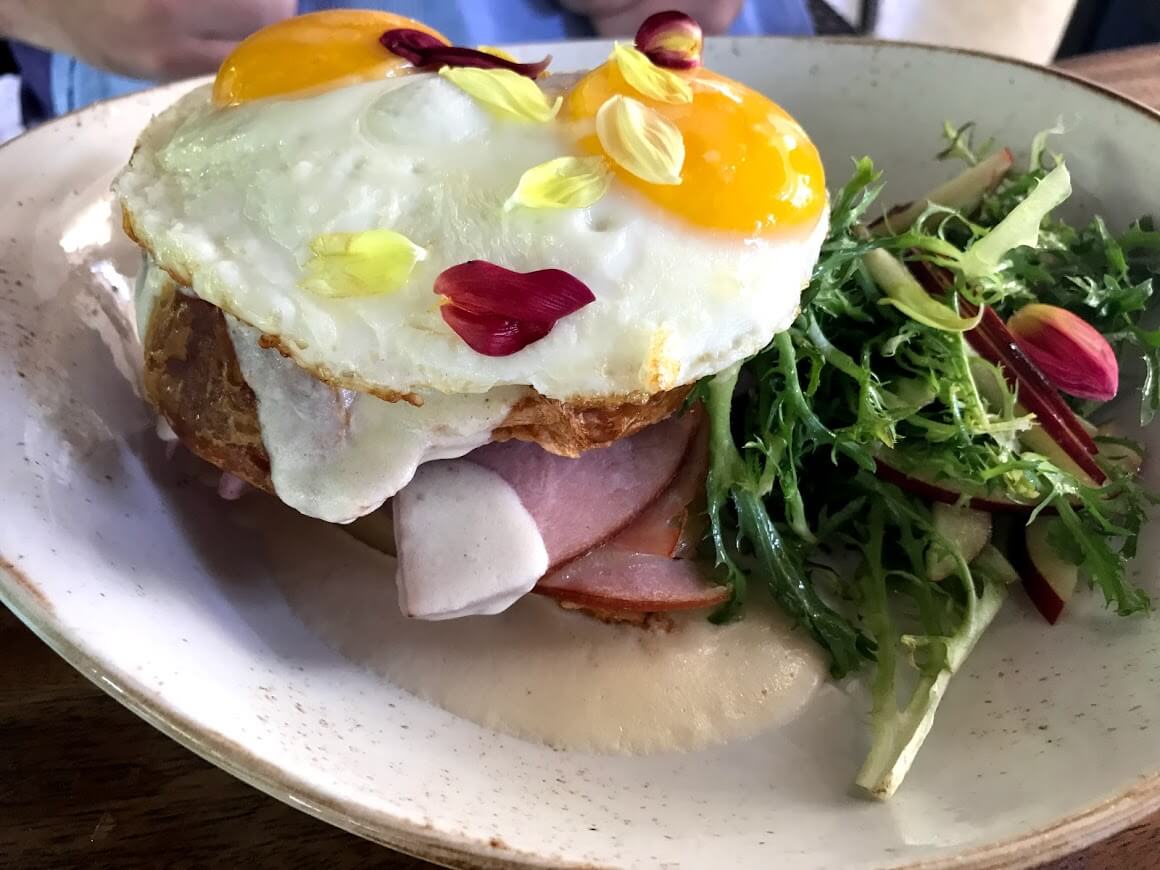 For dessert, we couldn't resist our normal favorites of the lava cake and the cheesecake. To switch it up however, we tried the banana pudding, a divine combination of banana and crumbly wafers.
Holoholo is where you want to eat in Poipu if you stay at Koloa landing or are just passing through the area. They recently launched a Paniolo 'Hawaiian Cowboy' Friday's, which features live country music, paniolo themed menu and drink specials.