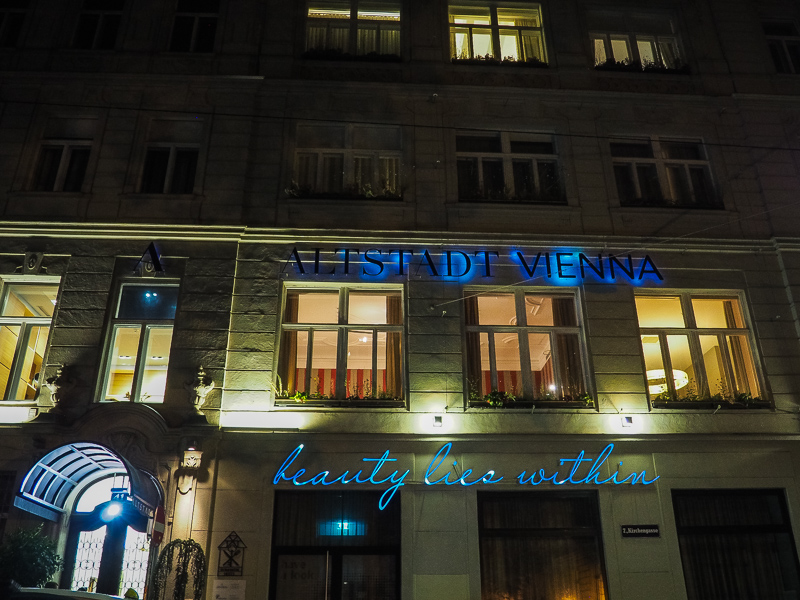 If you start your night off right with a stay at Altstadt Vienna you'll be amazed at the small town feel you can get from the largest city in Austria and the second largest German speaking city in the world.
Just a few minutes walk from numerous subway stations, Altstadt combines old style Vienna architecture with an artistic slant. By not being on a main street, it's situated in a quiet neighborhood, enhancing the feeling of residing in your own apartment.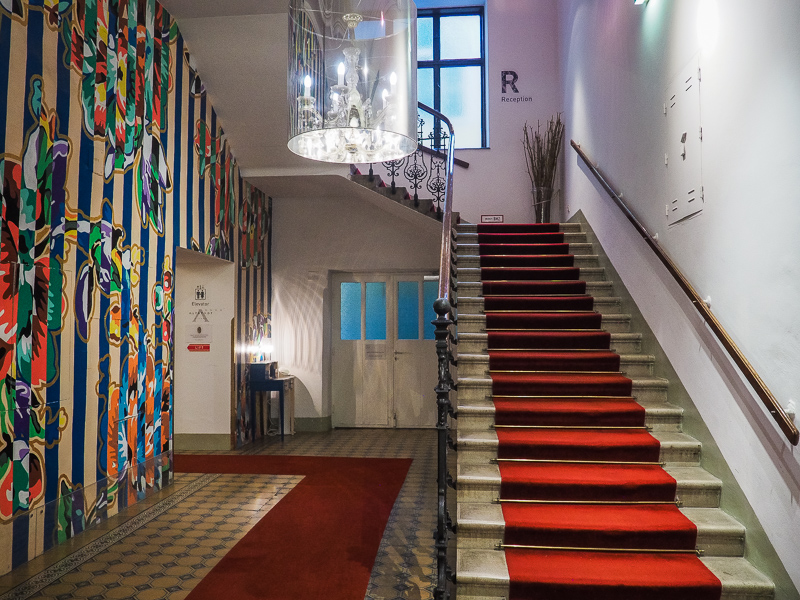 The building was originally constructed in 1902, and owned by a monarchical industrialist as a city palais. After a recent renovation in 2011, the building is easy to enjoy wandering around in as its old world charm gives you the feeling of living like royalty.
In the ornate entrance hall, avant garde paintings and murals on the wall and a creative chandelier above let you know right away that this will be a colorful stay! Walking up the red carpeted stairs and entering through giant wooden double doors to the common area, you're frequently reminded at one point in time this used to be a palace.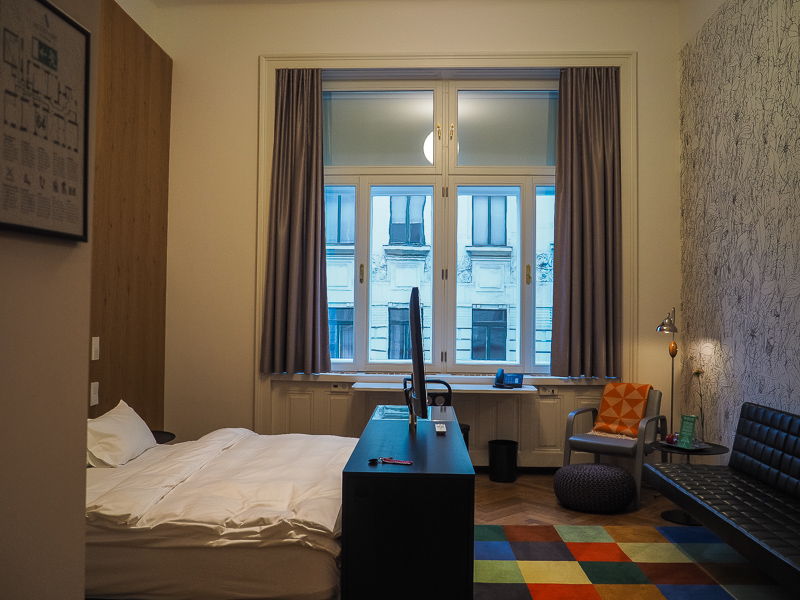 The common areas include a daily breakfast buffet and adjacent is a reading room, where you can dine, read, or converse with fellow travelers.
There are rooms available of many types. The larger suites are more extravagant, while single and double rooms provide more appropriate dwellings for solo travelers or couples. Our room contained all we needed and more!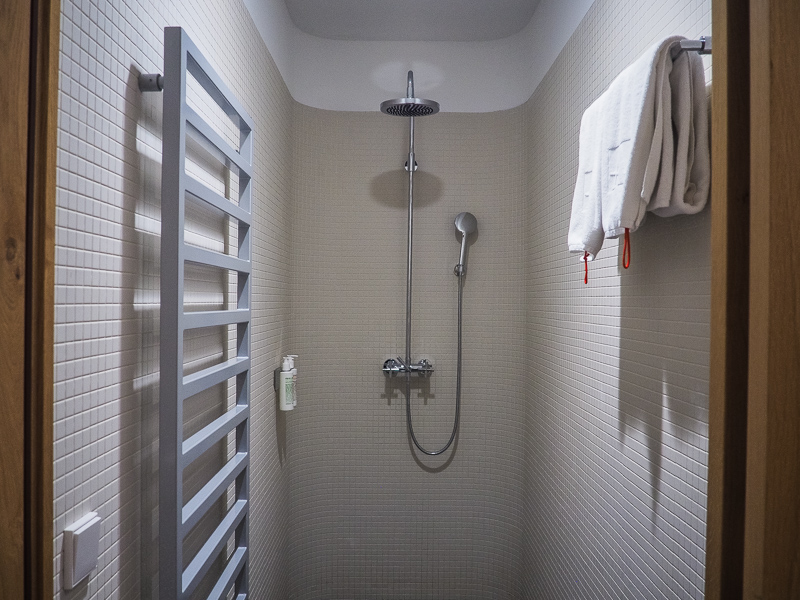 The vaulted ceilings and spacious room means you're never at a want for more space. A large double bed and built in seating area make the most of the space as well, and with a flat screen TV on a swivel axis, you can watch from either vantage point.
The bathroom is split into three small closet type rooms, one for the shower, one for the toilet, and one for the sink, so that nobody has to be in anyone's way if there's multiple people staying in the room. Along with a mini fridge and WiFi, you'll be comfortable instantly upon arrival.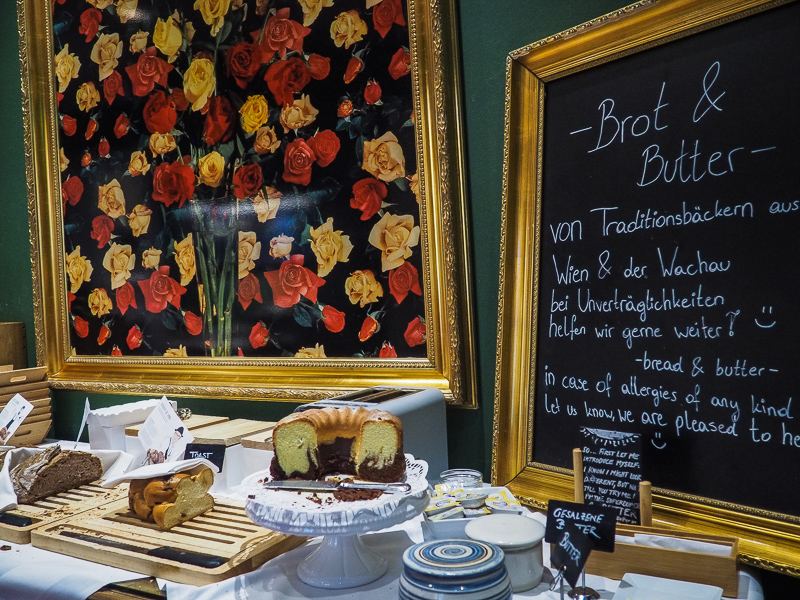 Breakfast includes Vienna bread, delicious meats, cheeses and wines are a great way to start the day off right! A large self-serve honest bar is available in the evenings to guests who want a place to unwind, read and book or chat about their days adventures.
For a quiet hotel off the main street, Altstadt is what any traveler will want. Close to the city center and many entertainment or shopping options, top of the line service and rooms full of comfort, Altstadt is a greatly appealing place of lodging for travelers and locals alike.