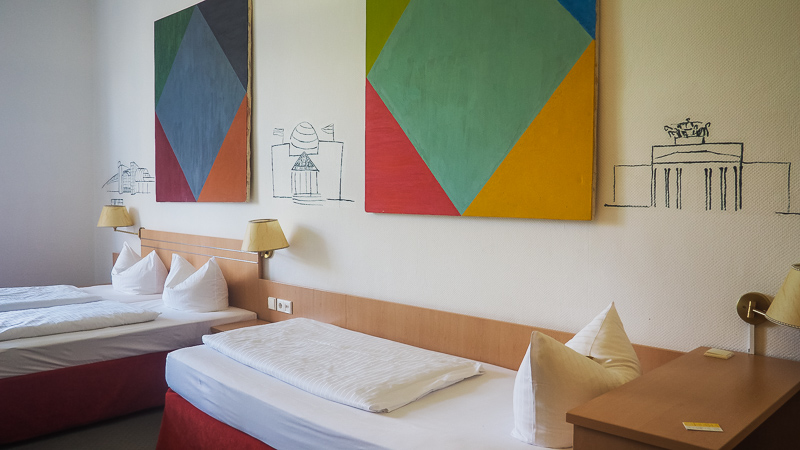 On the edge of Kleiner Tiergarten is the Hotel Tiergarten, where a one of a kind dwelling awaits to all travelers. Just one block from the Spree river, this hotel offers a step back in time while sitting in a prime location among restaurants, pubs, and public transportation.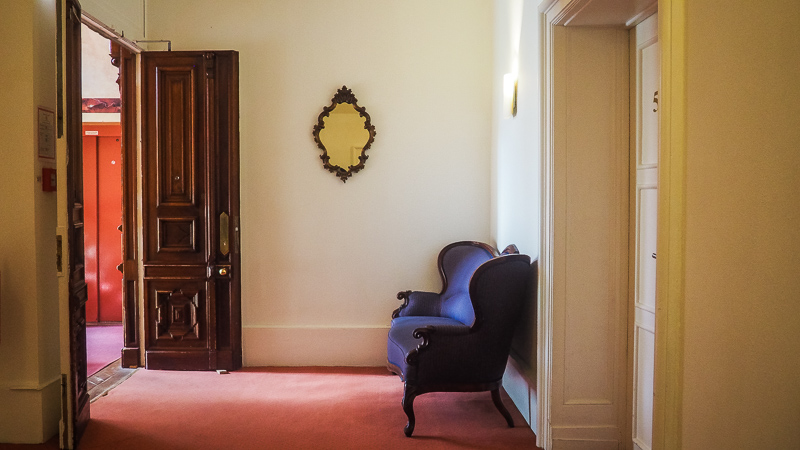 Built in the late 1800's as luxury flats for mill workers, today Hotel Tiergarten has been retrofitted as hotel rooms for visiting guests, but still retains the feel of an old world palace. A courtyard outside provides a serene place to get some quiet from the busy street out front.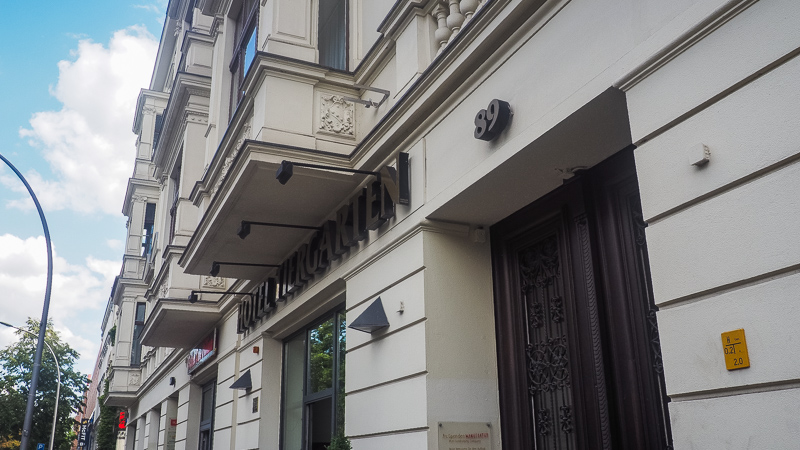 The lobby offers many amenities, and not just the friendly bilingual staff. There's a barber shop, coffee/tea machine, luggage storage area, and even a typewriter which allows you to write a letter old timey style. The desk also has someone on staff 24 hours a day. A breakfast buffet is ready every morning at the Hotel Tiergarten and there is even a bar if you're in need for a drink.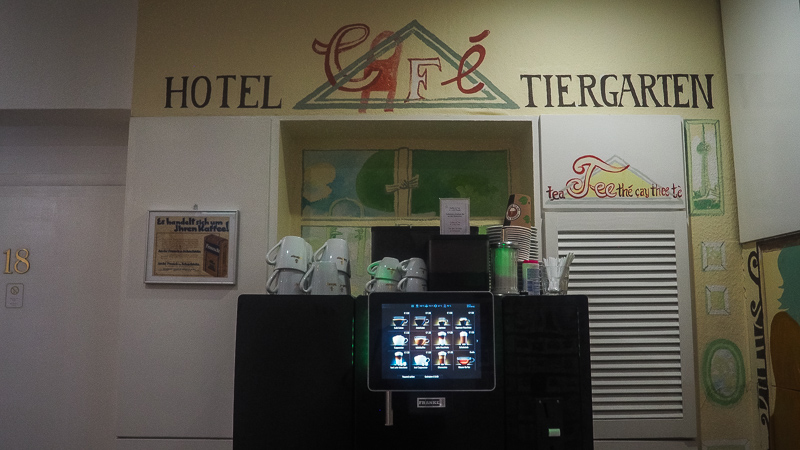 Since the building style is over 100 years old, the ceilings are high and the rooms are large. A grand staircase allows you to climb up the building feeling like a king, and a small elevator is available if you're in need of a lift. The hotel is artistically themed, with colorful walls, numerous displays of drawings, paintings, and decorations like grandfather clocks.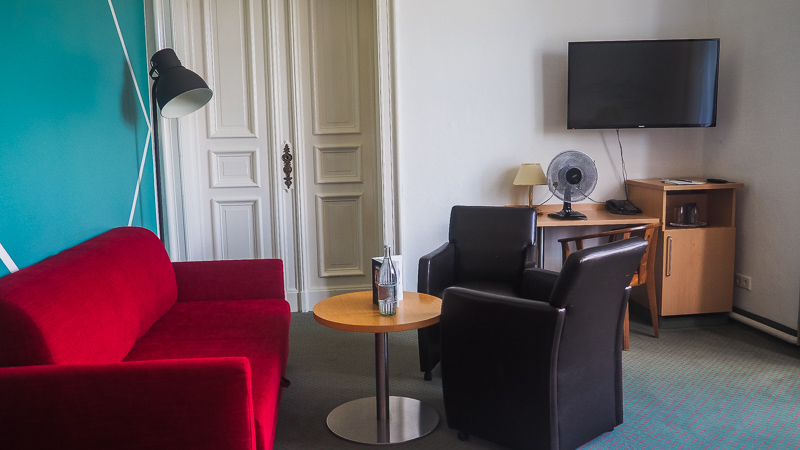 Air conditioning unfortunately isn't available, but the windows are gigantic and more than capable of bringing in a nice breeze. Heating is provided, a must to survive those Berlin winters. There's even a laundry and dry cleaning service, and if you've packed light for a long trip, nothing's better than clean laundry.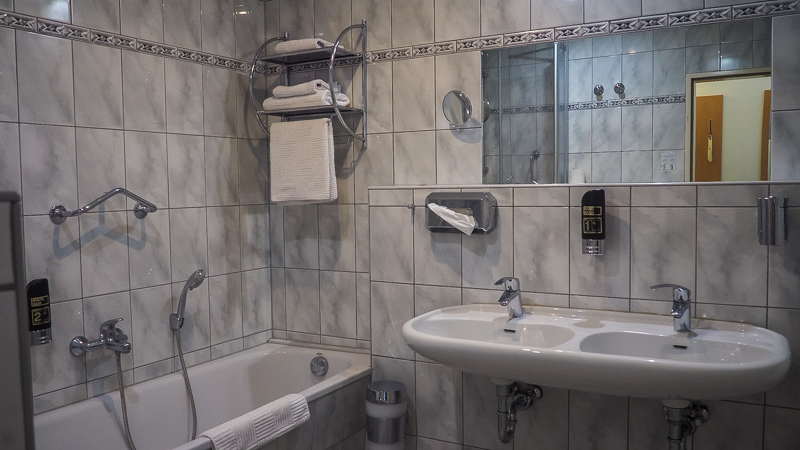 A bathroom has been installed within the room after the fact, but in spite of it not fitting with the traditional architecture, inside it's a delightful installation. Both a small shower and bathtub allow the user to choose their method of bathing, and it's a fun area to admire thanks to some exquisite tiling work.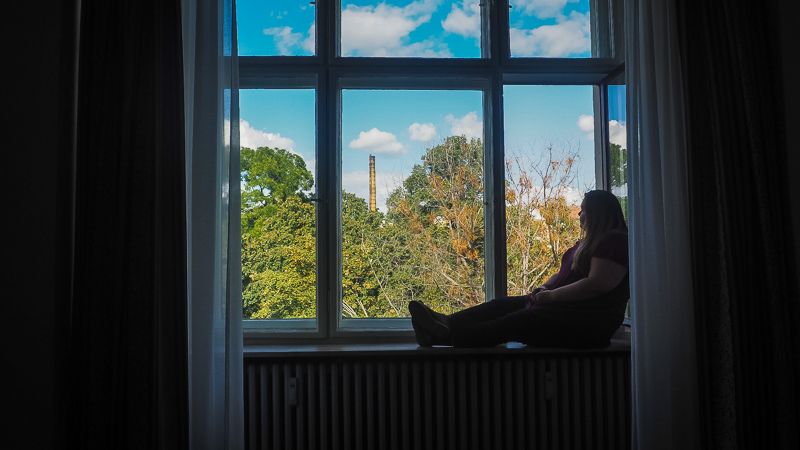 A full bed with the typical European twin mattresses is in the corner, and there's even a futon adjacent in case you have a guest. A flat screen tv on the far end of the room provides German cable tv, although a handful of news channels are in English. Complimentary WiFi and the sofa set up a relaxing area to use the internet. If you're in need of other entertainment, there's a library, a garden, and even a golf course available for guest use.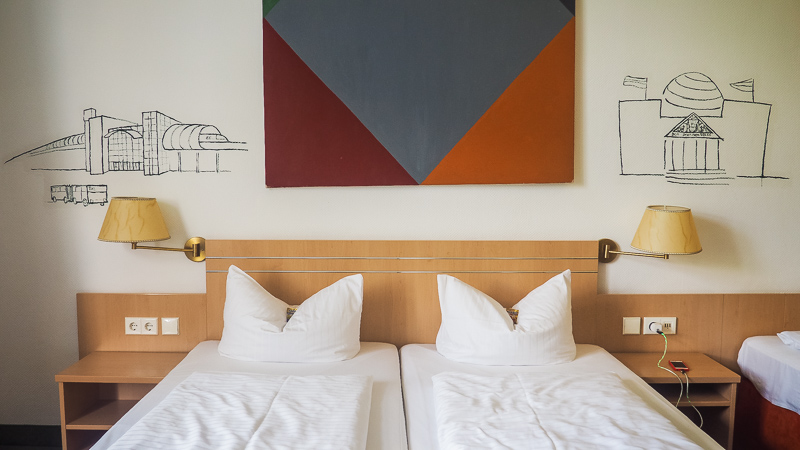 With its location right next to so many amenities including an underground station, Hotel Tiergarten hits the mark. Your comfort is always at a high, and the expansive space makes it feel like an apartment home rather than a hotel. Don't miss out!
Follow Hotel Tiergarten