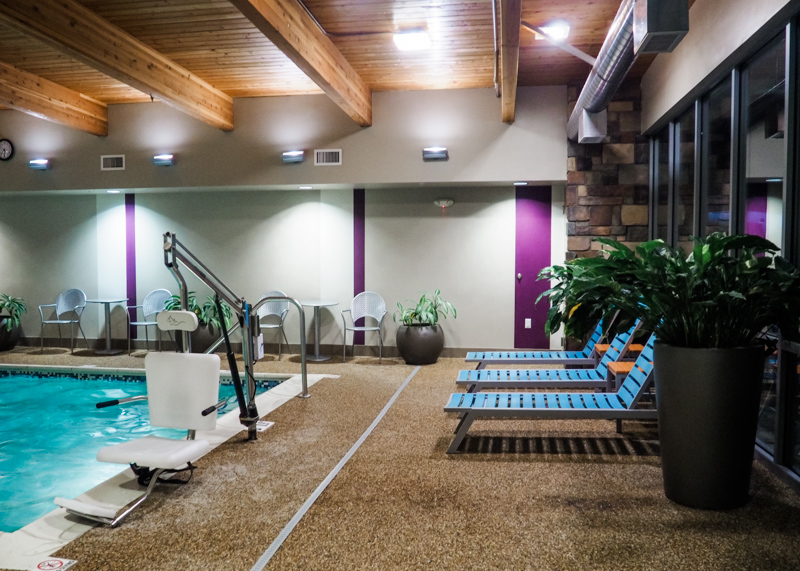 Home2 Suites by Hilton Seattle Airport is the premiere hotel experience, sitting in Southcenter just a fifteen minute ride from SeaTac airport. Home2 Suites gives you the convenience of an easy jaunt, wherever you need to go.
We were preparing for a quick winter weekend getaway to Cancun, Mexico, and much preferred lodging the night before the flight near the airport. Home2 Suites offers that wonderful closeness along with parking and a full shuttle service, so you have options of driving yourself or utilizing their complimentary shuttle.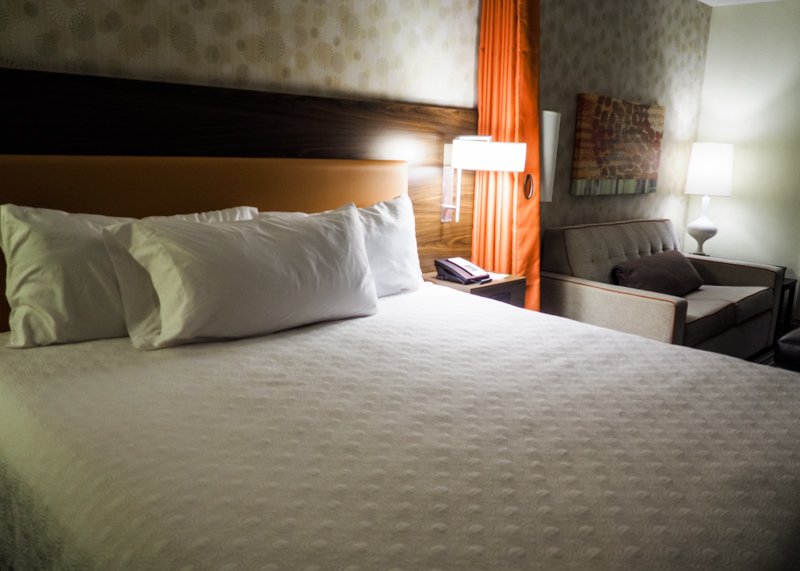 The suites are gorgeous to look at, and feel like a home away from home. Large beds, a full bathroom, a comfy sofa, a wardrobe, a desk, a flat screen TV with cable, a landline phone, and attractive decor will make anyone comfortable.
WiFi is provided for free to all guests as well, so you don't have to pay extra to get work done or just relax. The hotel is also pet friendly, with an additional fee.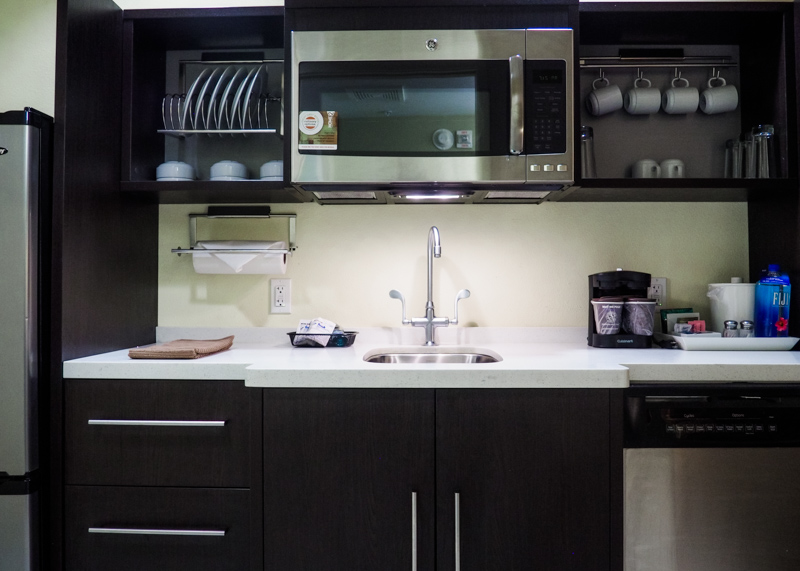 There's even a kitchen that's at any guest's disposal, allowing for a hotel that is suitable for stays of any length. A refrigerator, microwave, sink, dishes and a dishwasher are all present, so you don't have to scramble for meals.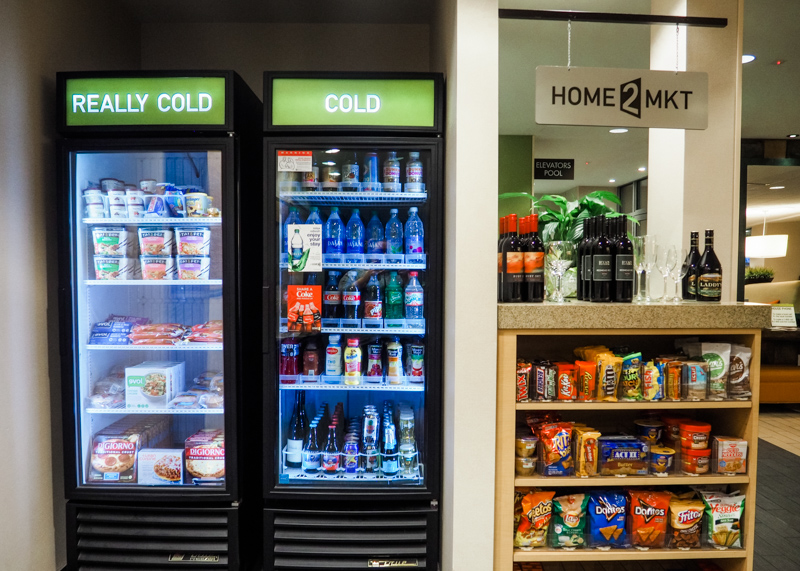 Speaking of meals, the hotel offers complimentary breakfast to all guests, any day of the week. Check out their selections and you'll never get through the 400 possible food combinations to fill your tummy. Choices range from the healthy to the dessert style, whatever your desire is on the menu.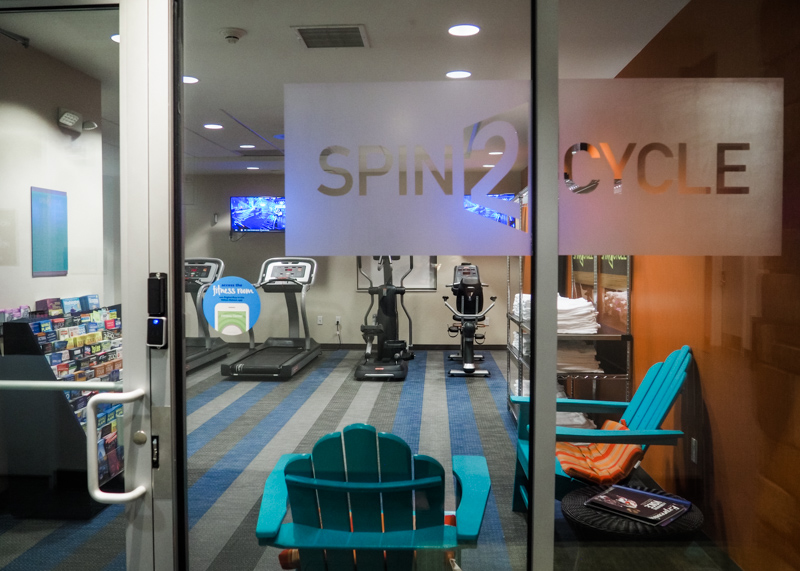 Outside of the room are further features that equate and elevate Home2 Suites above your average household. Laundry services are available, along with a workout center called Spin2 Cycle, communal food marketplace called Home2 Market, and a pool area.
The lobby has its own cheerful ambiance, and more items to ease your stay. The market offers several foods guest can grab on the go at any hour of the day and night, just what one needs when leaving in a hurry.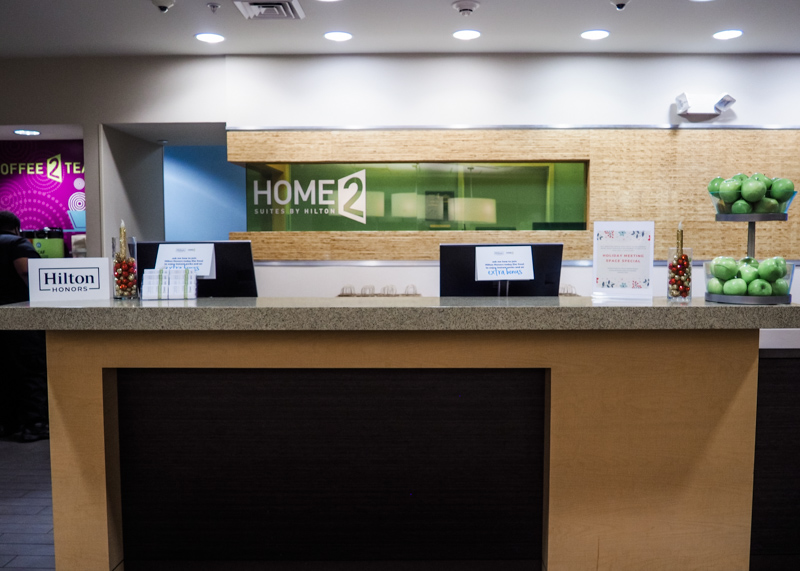 The average person might think that staying in a Hilton is too pricey for their purposes. But Home2 Suites by Hilton Seattle Airport offers affordable accommodations in a can't-be-beat location.
For stays and parties big and small and locations around the U.S., it's the lodgings you never knew was so convenient.