This Valentine's day take the game work out of gifting with our favorite gifts for both him and her this special day.
Featuring some of our Best of 2018 favorites, along with some new additions, these items are sure to make your loved one smile!

Gifts for Her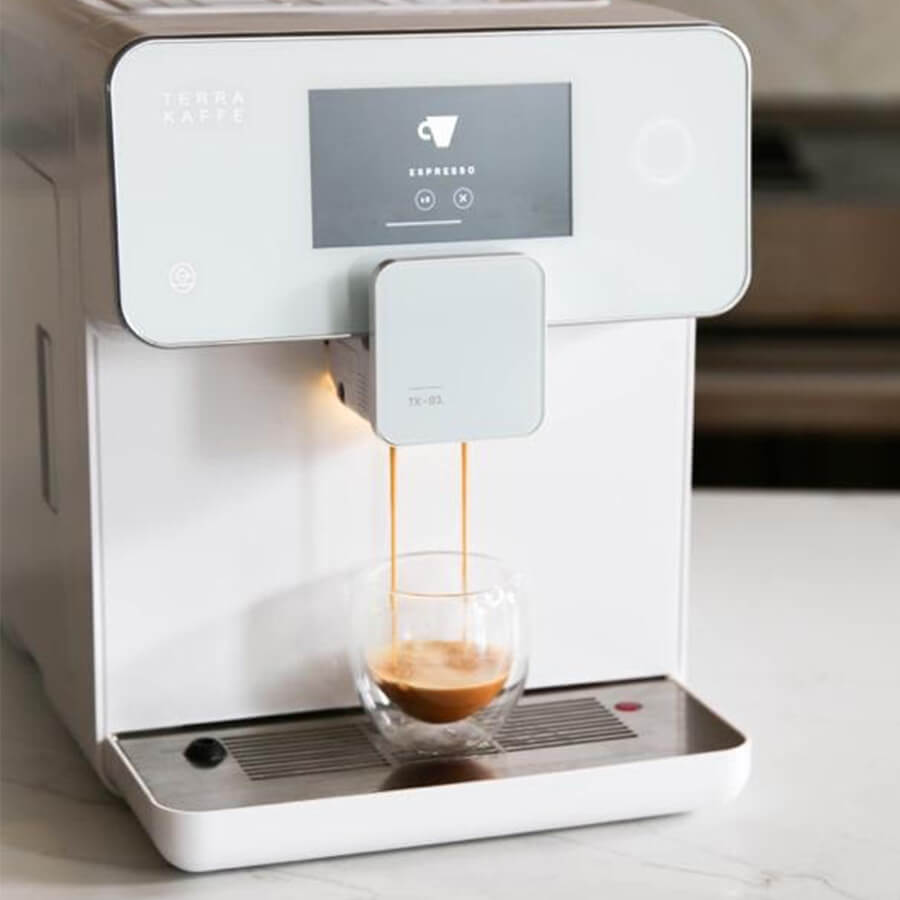 Terra Kaffe
For craft coffee lovers who crave specialty espresso drinks brewed from aromatic, fresh, whole beans, this is the perfect gift for you. Terra Kaffe is the bean-to-cup espresso machine with built-in grinder and automated milk frothing system that gives you custom control to create the ultimate barista-quality experience at home and away.
There's no mess. No wait. No wasteful pods like Keurig or Nespresso. And at just $595 it beats expensive high-end alternatives that cost $1,500+ or more. Automatic and all-in-one. The Terra Kaffe TK-01 brews your favorite specialty espresso drink all at the touch of a button. Buy HERE..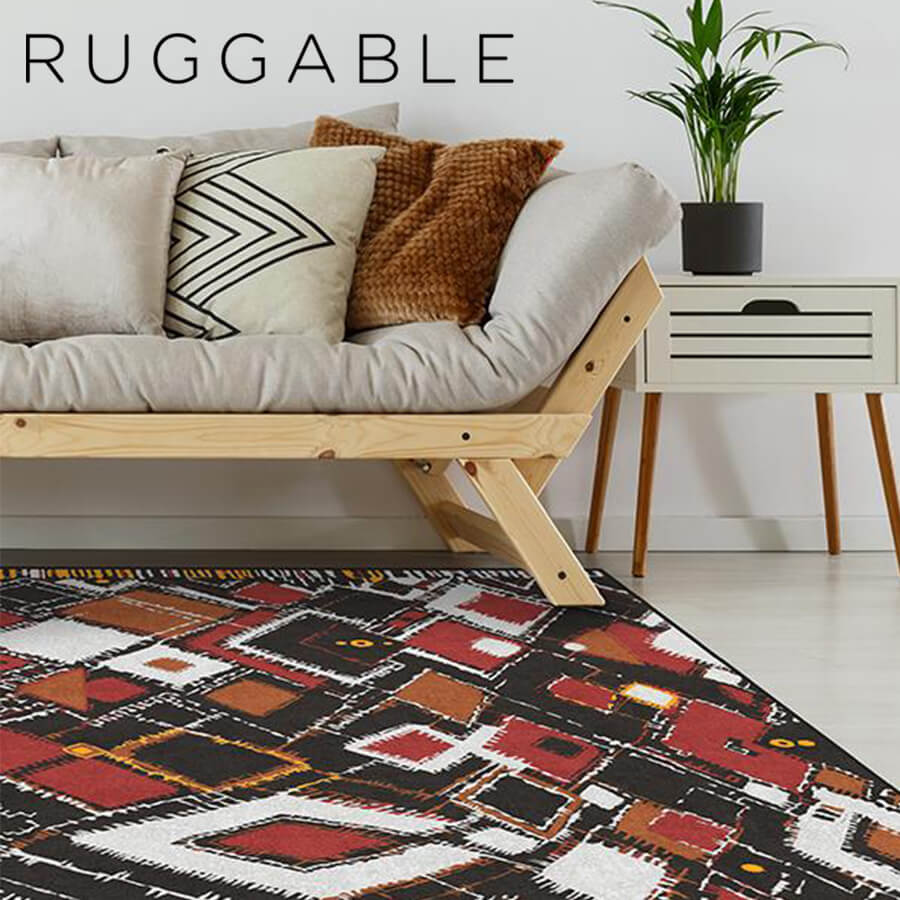 Ruggable
For any home decor lover this is the perfect gift this Valentine's. Ruggable is personally one of my favorite pieces of my home decor. Their rugs are unique and unlike any other, as it offers a waterproof shield to save from those "oops" moments. The rugs are machine washable and come in a variety of sizes and colors to match each and every style.
Did I mention stain-proof? Yup, Ruggable rugs are also stain-proof. So don't stress about the mud stains the kids leave after their baseball game, or the dirt tracked in by that plumber again. Simply just separate the top washable cover from the mat, slip it in the wash, dry and you're all set! The velcro seal on the mat holds together the rug, to prevent any slips or separation from the mat. It's one of the best inventions yet, and definitely will put a simple on your loves face. Think of it as the gift that keeps on giving. Buy HERE..

Pandora
You probably have seen their storefronts in your local mall, or have come across their advertisements. Pandora is one of our personal favorite jewelry brands and are perfect for gifting a piece of jewelry to those you love. They have a wide selection from charm bracelets to birthstone rings and necklaces. Birthstone pieces are the perfect gifts for mom, while the heart pendants make adorable gifts for wifes and girlfriends.
Pandora's mission is to offer women genuine jewelry products at affordable prices, thereby inspiring women to express their individuality. All women have their individual stories to tell – a personal collection of special moments that makes them who they are. Buy HERE..
Funko
For any entertainment fanatic, these Funko favorite movie pairs, TV couples and his/her crush is sure to hit a home run with your loved one this Valentine's. Featuring cute collectables like Beast & Belle, Baby & Johnny from Dirty Dancing, and even Jon & Daenerys from Game of Thrones!
Headquartered in downtown Everett, WA, Funko is one of the leading creators and innovators of licensed pop culture products to a diverse range of consumers. Funko designs, sources and distributes highly collectible products across multiple categories including vinyl figures, action toys, plush, apparel, housewares and accessories. Buy HERE..
ToeTalk Mindful
For the go-getter and on their toes girl in your life, Toe Talk Mindful has socks that will keep them cozy throughout those long days. Perfect for moms and young women alike, Toe Talk provides inspirational mantra socks designed for fun, stylish women who embrace a healthy, balanced lifestyle. Their mindful gifts range from organza gift bags and pillow boxes to our beautiful gift box collection. Positivity, Grateful and Mindful gift sets include three pairs of grippy socks in a keepsake box.
Choose from a variety of uplifting sayings, including You Got This, Joyful, Unity, Live Your Happy, Grateful, Reach Beyond and more. Toe Talk comfy cotton blend and soft rayon from bamboo socks are ideal for Pilates, Barre, yoga, meditation, spa days, travel, or everyday wear. Buy HERE..
The 3Doodler
Now, we can't forget those kiddos in your life, or the kid at heart! This 3Doodler is by far our most wow'd toy in the home. With the 3Doodler, you and your kids can discover a whole new way to Create & Fix!
Make art, fix things, design wearable items, build models, and decorate your space with just the push of a button. The heated plastic hardens rapidly allowing you to draw in 3D, freehand, or using stencils. The latest model of the original 3D pen features improved power, durability, and reliability for an all-round superior Doodling experience. A fun and easy way to accomplish any project! Buy HERE..
Clipa
The Clipa is a ring that holds your bag pretty much anywhere you'd like! Its unique design works where many others don't, including: restroom stall doors with the hook missing, sinks, cubicles, rails, carts and yes, even your car's headrest to keep your bag off the floor and away from germs, water and dirt.
The Clipa hangs on your bag strap for fast use, opening from a ring into a hook then closing automatically when you're ready to go. The Clipa weighs just 1.6 oz. yet holds a hefty 33 lbs. and is available in 7 finishes that never need polishing. Beautifully gift boxed perfect for Valentine's day! It's available on Amazon and makes a sweet gift. Buy HERE..
Polaroid Pop
Capture the fun and instantly print 3×4″ photos on the classic Polaroid border and size everyone loves! You can even use the touchscreen to draw and add stickers to your prints.
Just in time for Polaroid's 80th Anniversary, we bring you the best of both worlds with the new Polaroid Pop instant digital camera. The Polaroid Pop is ideal for capturing all of your favorite moments. The Pop comes in a variety of colors and is perfect for the traveling duo, or just ones wanting to capture those special moments. Just pose, snap and print—no computer required! Buy HERE..
Gifts for Him
Tellinga
This unique company offers a way to tap back into the tangible and traditional by providing a product that you can touch and feel on a deeper level rather than staring at another screen. Tellinga gives recipients the same exciting feeling of when you were exchanging letters of a pen pal or loved one growing up, looking forward to that new monthly/weekly edition of your favorite magazine, or the expectation of a holiday or birthday greeting card.
The goal is to provide an extremely personalized gift that brightens a loved one's day by delivering little hand-drawn story surprises in their mailboxes! What a better way to say I love you and share special memories or new adventures with those you love. Buy HERE..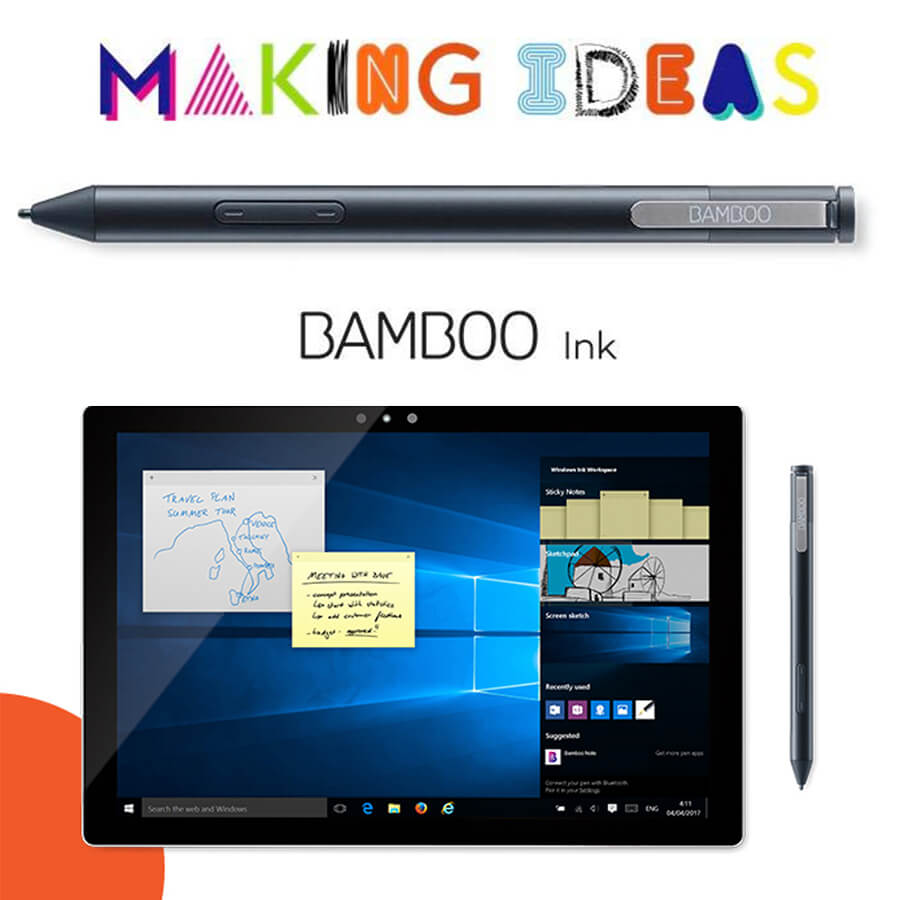 Bamboo Ink, Wacom
Enjoy new and smart ways to capture your ideas naturally and easily: Bamboo Ink lets you keep your head free for your thoughts and building fresh ideas.
Just pick up your Bamboo Ink by Wacom to instantly launch Windows Ink or to start your favorite pen-enabled apps, and note or sketch down anything that comes to your mind. You will forget that you're using a high-tech smart stylus on a digital screen, as Bamboo Ink is designed for natural and authentic writing – on a broad range of pen-enabled Windows 10 devices. This makes a great gift for any artist in your life! Buy HERE..
True EVO Earbuds
No wires, no mess, no fuss! These sweatproof and waterproof earbuds can be immersed in water to handle the toughest workouts. The True Evo Wireless Earbuds are loaded with 4 hours of battery life featuring a convenient charging carry case to recharge your battery after every use.
These sweatproof and waterproof earbuds feature Just Ask technology that directly connects to Siri and Google Assistant with a simple voice command, providing instant access to playlists, weather reports, directions, and more. They couldn't be easier to keep charged with a Qi Wireless charging case. Buy HERE..
ZEEQ Smart Pillow
ZEEQ has been called the Swiss Army Knife of Pillows. It combines 8 integrated wireless speakers, motion tracking sensors and an internal microphone tuned specifically to the Snore Band. This allows the smart pillow to track your sleep, stream music and audiobooks, and help quiet the bedroom by issuing a subtle vibration when snoring is detected.
When connected to either Alexa and IFTTT services, it can provide an audible sleep report, and act as a trigger to automate morning and night rituals like starting the coffee, turning down the lights and even locking the doors at night! Packed with adjustable memory foam filling and encased in supple Tencel hypoallergenic fiber, it's the picture of comfort too! Buy HERE..

Popcorn Roses
Whether it's your thoughtful way of celebrating Valentine's Day, an engagement or anniversary, or just passing along a tasty little surprise to convey your feelings of love, this whimsical 2 gallon popcorn tin is guaranteed to melt your recipient's heart.
It includes the caramel corn of days gone by, full of natural, buttery flavor and crispy freshness. Next, savor the kettle corn, a little bit sweet, a little bit salty, and addictively crunchy. This is kettle corn for connoisseurs — light, fluffy, and seasoned to perfection. And finally, enjoy the unsurpassed delights of gourmet zebra popcorn, an exquisite blend of world-famous caramel corn with sumptuous confectioners chocolate, both dark and white. Buy HERE..
Feejays
Inspired by the brisk foggy mornings on the Northern California coast Feejays were invented by a surfer that had the idea to sew soft warm feet on the bottom of his favorite sweatpants. A simple concept that turned into something much more.
Cleverly made to keep you cozy, Feejays patented sweatpants and sweatshirts are quickly becoming the ultimate lounge garments for comfy customers all over the world. Keep your love warm and opt in for some matching loungers with the help of Feejays. These comfy sweatpants come in a variety of colors and sizes for both men and women. In addition to sweats, they also have sweaters and kid sizes too! Buy HERE..
Story of Baseball in 100 Photographs
Through 100 evocative, often stunning photographs, as well as the stories that accompany them, Sports Illustrated visits the great arc of baseball, America's past time in this amazing book, Story of Baseball in 100 Photographs. This makes the perfect gift for any baseball lover, both young and old. From the dawn of the professional era, through the days of Babe Ruth, the westward expansion and the thrilling championships of today, baseball's rich and remarkable history is here.
Inspiring events such as Jackie Robinson's breaking the color barrier, Lou Gehrig's Luckiest Man speech and one-handed pitcher Jim Abbott's 1993 no-hitter live in a continuum with stirring photos of the game's most beloved and largest personalities such as Hank Aaron, Willie Mays, Mickey Mantle, Cal Ripken Jr., Bryce Harper and more. Buy HERE..
PowerA
Got a gamer in your life? Then PowerA has just what you need! Based in our hometown of Seattle, PowerA is made up of very different individuals who come together for one purpose: to build innovative accessories for the world's best interactive entertainment. They partner with Nintendo, Microsoft, PlayStation, Apple, Disney, Activision, Ubisoft and more to bring fun and interactive products for your gaming needs.
They offer a wide selection of products from controllers, power connections, audio devices, and accessories. Keeping their selection up to date with the newest systems they provide enhanced options like their newest wireless controllers for the Nintendo Switch. These gadgets and gizmos are sure to make a great gift this Valentine's! Buy HERE..