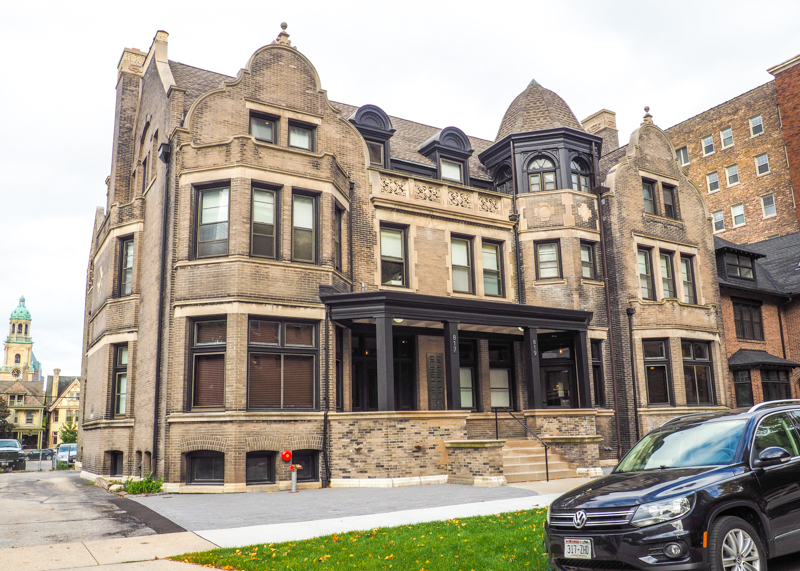 Experience history and modern day comfort at the Dubbel Dutch hotel next to downtown Milwaukee, Wisconsin. The brew city has tons to see, so a good place of residence is key when planning a visit. Dubbel Dutch gives its guests a premiere spot in town to stay that's close to the action while simultaneously offering a home away from home.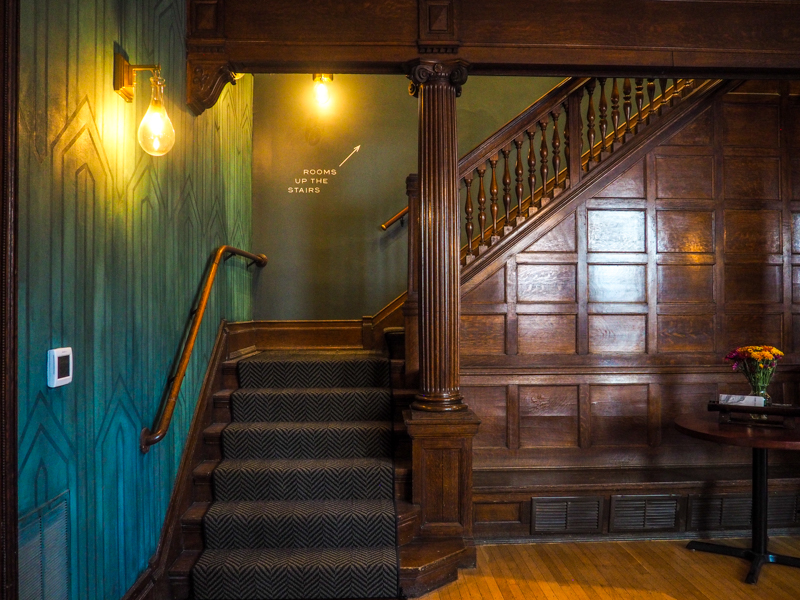 Entering into the city, Milwaukee's manufacturing past is still evident in the buildings. However, finding Dubbel Dutch is easy thanks to its unique old world architecture sticking out next to its more modern surroundings. Built in 1898 as a German Renaissance style mansion for the prestigious Koeffler family, the conversion of the property into a hotel makes it much more appealing to stay in since each room is unique.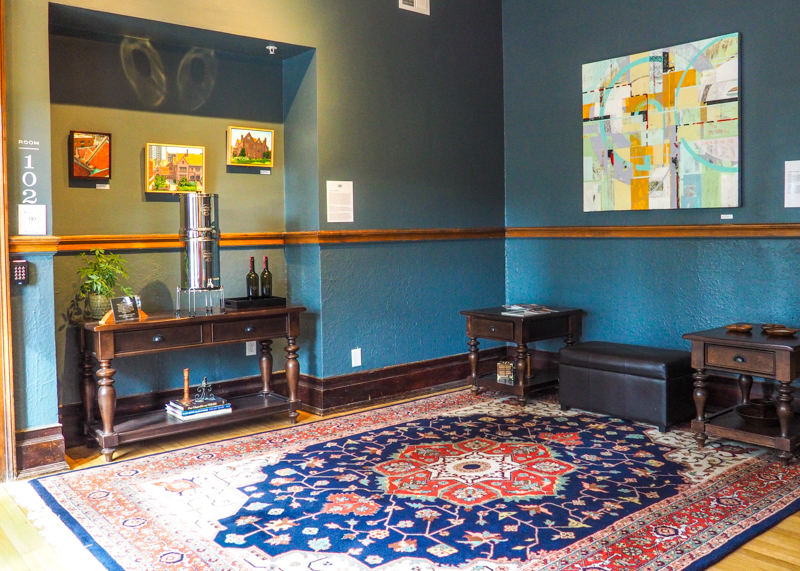 The buildings had a complete face lift, including new light fixtures, custom wall painting, redone bathrooms, and a keypad combination lock entrance. The bottom floor is where the effort really shines, as the former kitchen, sitting room, future restaurant, and main staircase all look stunning beyond measure. Unique artwork hangs around various walls, all done by local artists. One can ascend to the upper floors via one of two grand wooden staircases, or even the rear servant's staircase if you like an alternate journey up.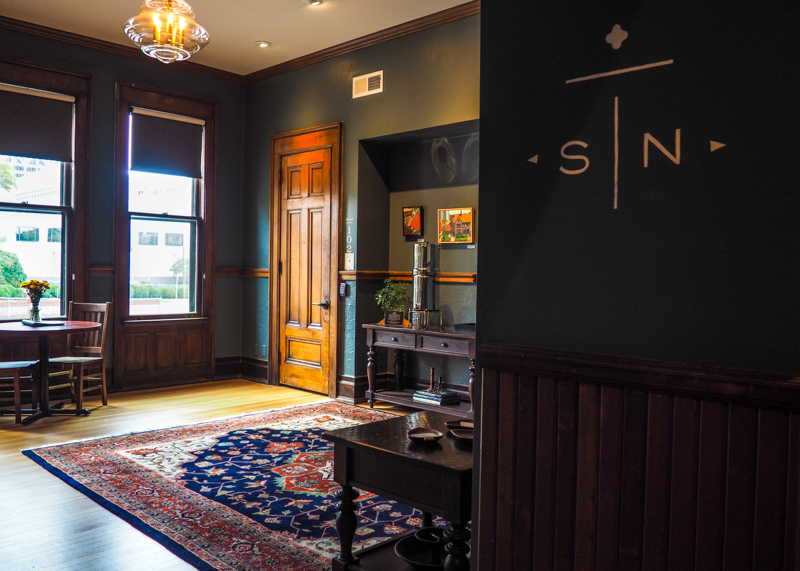 We had a top floor experience, settling into what was originally the nursery, but it always felt like a comfortable place to retreat to at the end of the day. The many windows give the resident a partial view of downtown, and the oriental rug on the floor made us feel like kings.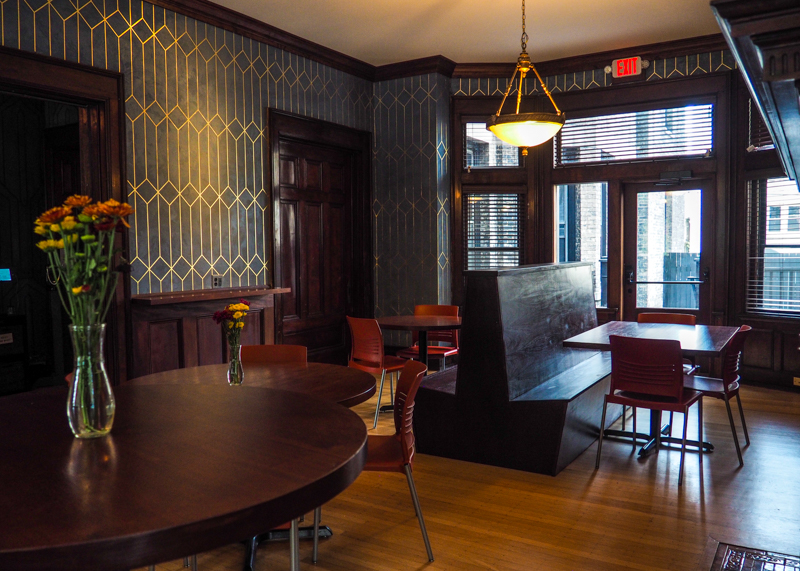 The hotel includes extra features that might seem like minor additions, but it's those little things that push Dubbel Dutch over the top into great hotel territory. On site parking allows any visitor to the city a place to leave their vehicle, a must when parking can get hard to find. The Cable TV and WiFi lets guests relax or connect to the net for whatever purpose on demand.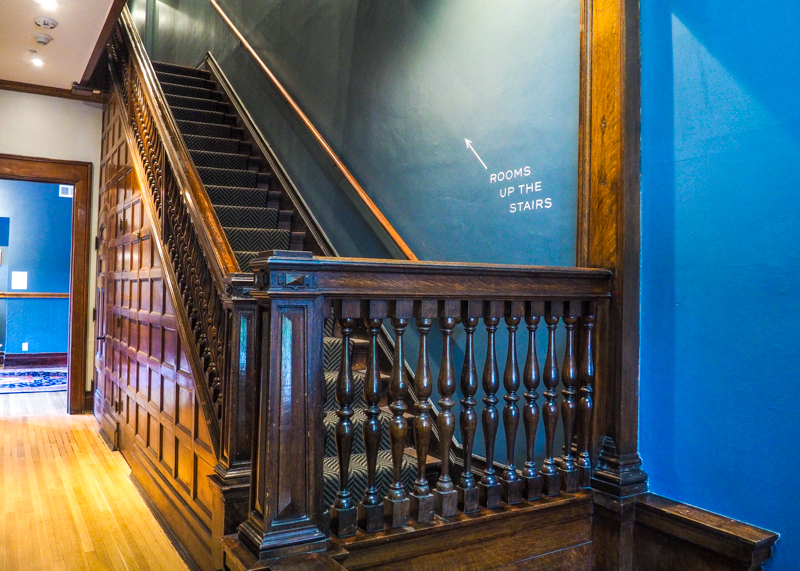 The hotel is pet friendly, so you don't have to leave your little ones with a sitter on your trip. Additionally, it's open for multiple room renting for families or other large parties, since the house design of the building makes it perfect for large scale get-togethers, either for an afternoon or spanning multiple days.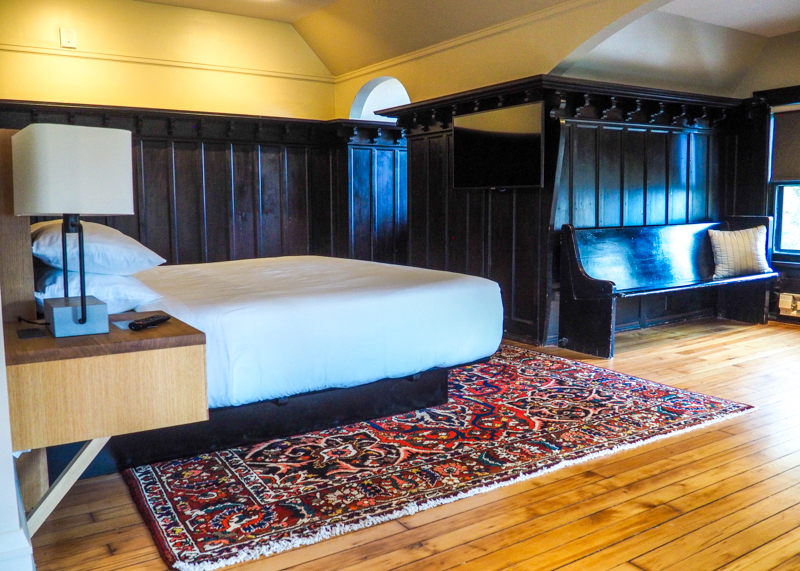 Then there's the location, which can't be beat. Centrally located blocks from downtown, key landmarks like Lake Michigan, the Milwaukee Art Museum, and the Cathedral of St. John the Evangelist are practically a few steps away. Additionally, it's close to several restaurants, meaning a good meal is never hard to find.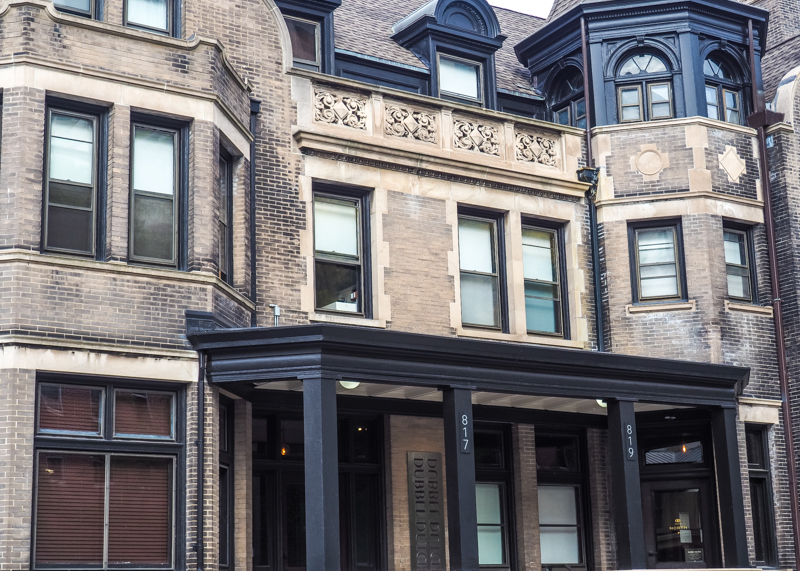 There might be newer and bigger hotels around Milwaukee, but none will give you a proper taste of the city like Dubbel Dutch. Old world architecture with modern day amenities, this new spot has all one would need, whether visitor or native, to satisfy.
Follow #VisitMke