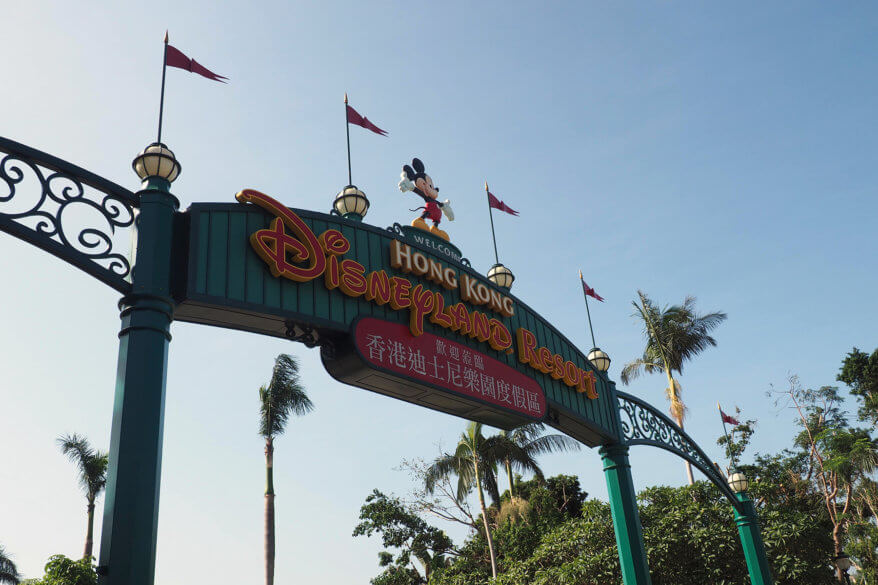 *Our visit was pre-COVID. Although many things at Hong Kong Disney are currently back in operation, be sure to visit their site for the latest updates and regulations.
Disney is a word usually associated with Hollywood and Florida, but Hong Kong? If you can get over that skepticism, or you've already exhausted your time in the American parks, this one is absolutely worth your time to visit.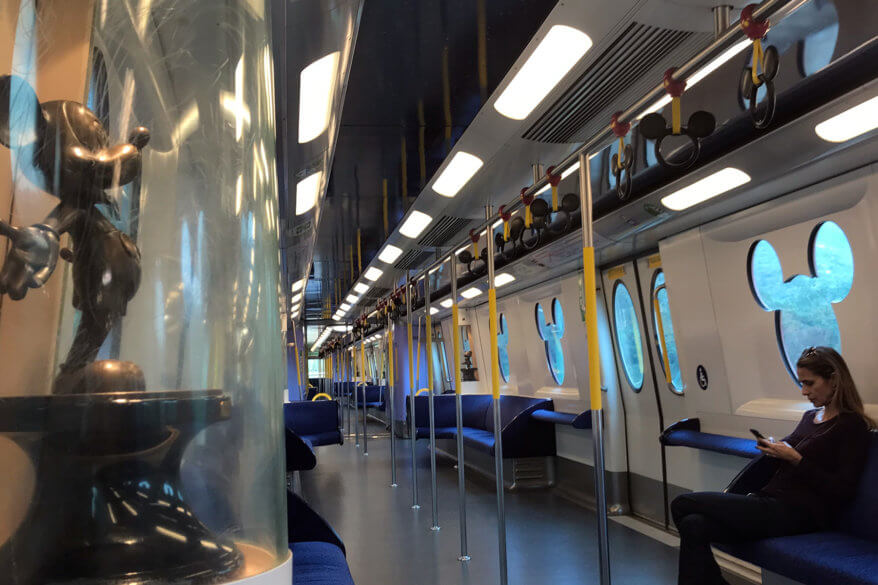 The park is located in a more remote part of the city, nowhere near downtown or the bustling markets of central Hong Kong. It's nearer to the airport, but has a Mass Transit Train station adjacent, so getting there isn't a problem. There are also plenty of hotels nearby to stay at for your visit, we recommend the Disneyland Explorers Lodge! (You can read all about our thoughts here!)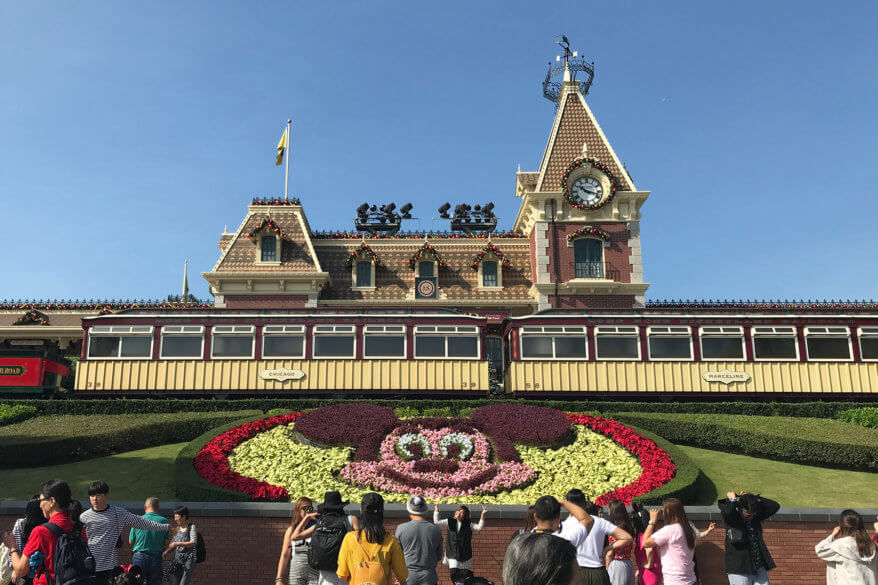 Like much of Hong Kong, Mandarin, Cantonese, and English is spoken by the employees and announcers on loudspeakers. So it's easy to communicate with cast members, whether you're from North America, Europe, or China. The park isn't as large as the others around the world, so that might put you off at first, but it also means it's significantly easier to navigate your way around.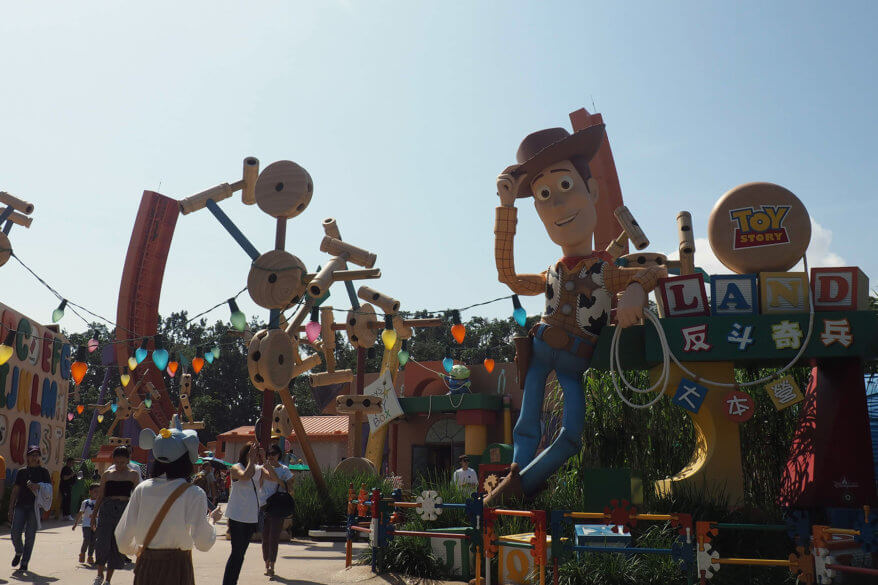 Rides
Much of the layout of the park is similar to the Disneyland portion of the Anaheim version. Your typical Disney standbys are there, like the Main Street USA shopping area, It's a Small World, the Disneyland Railroad, the Big Grizzly Mountain Mine Cars, and Flying Dumbo.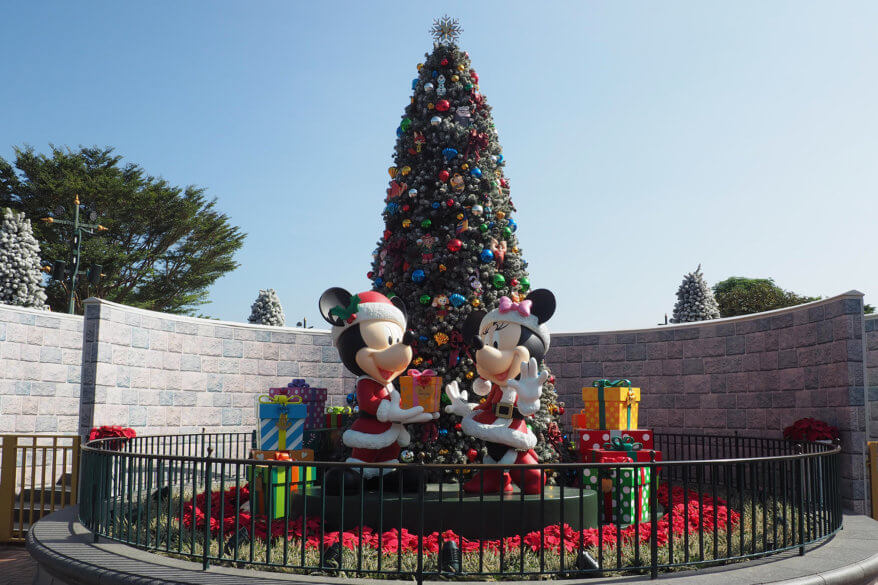 But along with those are some unique rides that you won't find in the American Disneylands. Mystic Manor, which is similar to the Haunted Mansion, Hyperspace Mountain, which is a Star Wars themed Space Mountain, The Iron Man Experience, and Toy Story Land, which also recently opened in the Florida park.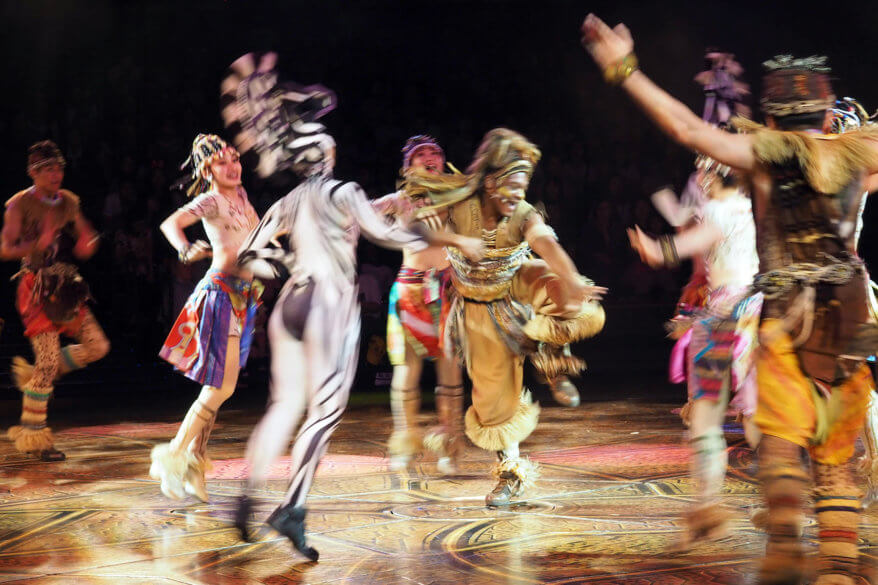 Live Entertainment
In addition, while not a ride per se, the Lion King Experience is outstanding! It's an abbreviated retelling of 'The Lion King' story, with animatronics and actors in suits replicating the roles from the film. All the songs are sung, and the show is presented on a circular stage surrounded by grandstands, so there isn't a bad seat in the house.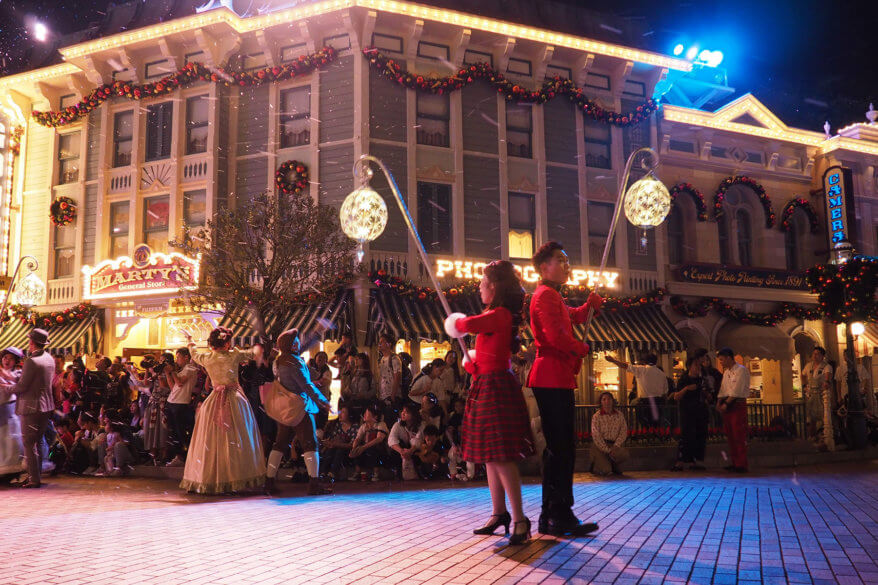 For our visit, there was a special Christmas themed presentation on Main Street, where an enormous tree had ceremonial lighting. Complete with carolers, dancers, and even Mickey and Minnie Mouse hosting the festivities, which also commemorated Mickey's 90th birthday. Be sure to get there early if you want a place to sit, though!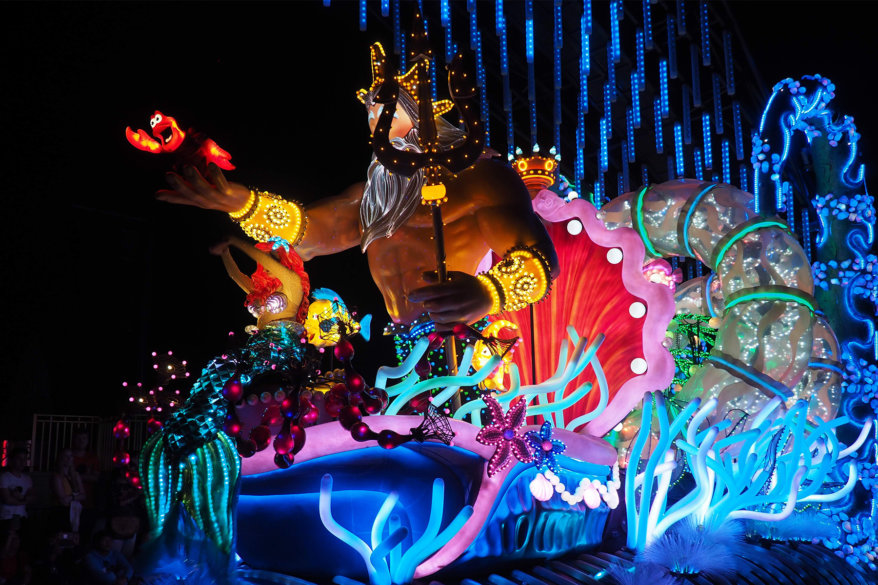 Also don't miss the 'Paint the Night' parade at the end of the day, featuring some of the most famous Disney characters and fabulous floats and lights, all set to modern pop renditions of classic Disney film tunes. Since we visited at Christmastime, it was extraordinarily festive. Think of a nighttime, Disney-themed Macy's Thanksgiving Parade.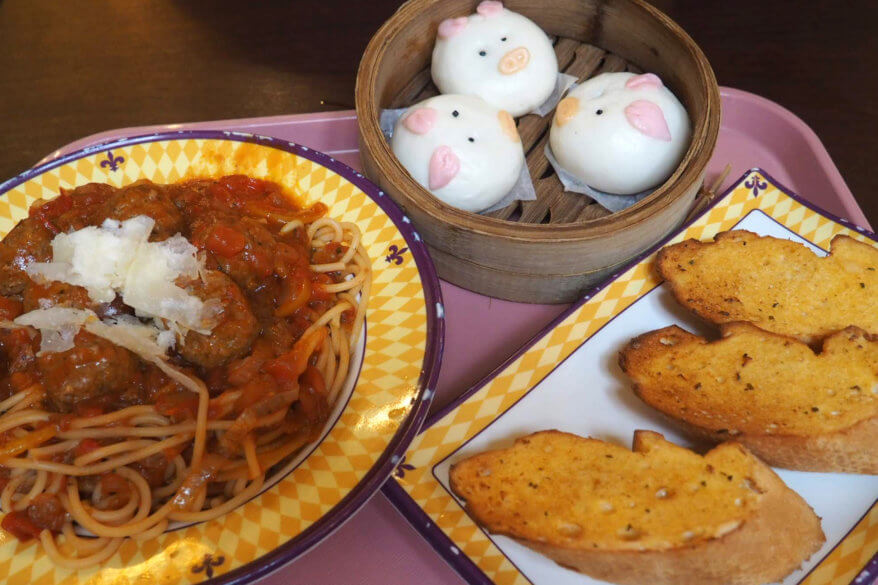 Food
There are places aplenty to grab something to eat during your time in the park. Main Street USA at the entrance has a row of different options, whether you like coffees from Starbucks, sweets from the Main Street Bakery, or American Dining at the Corner Cafe. If you're elsewhere in the park, the Explorer's Club restaurant is right next to Mystic Manor, the Tahitian Terrace hides in Adventureland, or Clopin's Festival of Foods offers Chinese bites next to the carousel.

Even if a visit to Disneyland is an old hat to you or your family, consider a jaunt over to Hong Kong and give their version your attention. It's not only a first-rate theme park, it's something familiar viewed through the lens of a different culture.
The coming years will bring new attractions such as Frozen Land and Marvel Land, and the renovation of Sleeping Beauty's castle will be finished. So whether you book your trip today or a few seasons from now, it's one of the premium places to visit in China.
Follow Hong Kong Disneyland