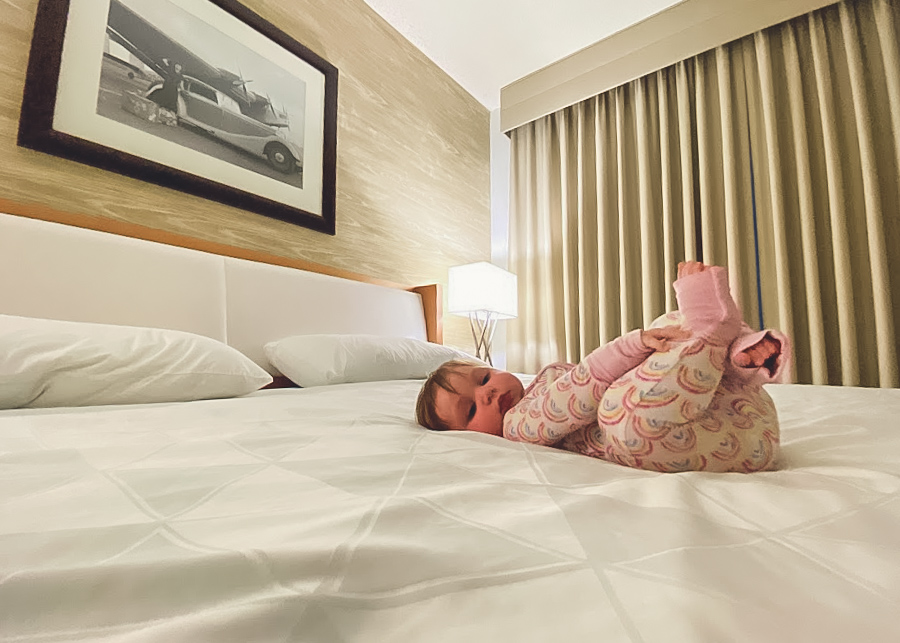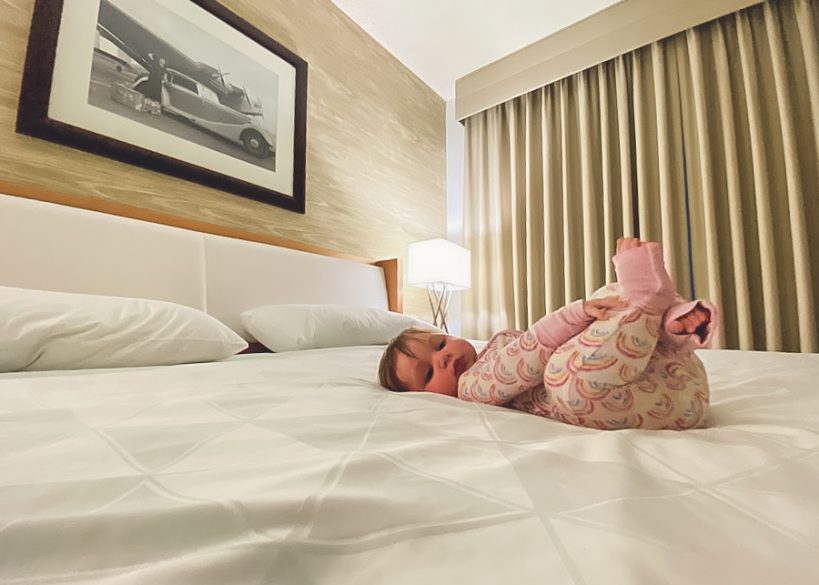 The Sonesta Chicago O'Hare is ready and waiting with a convenient location, closeness to great food, and beautiful rooms make for one of the best hotel experiences in the Chicago airport district. Being near the airport is a godsend for travelers who want the convenience of access, especially for new parents like us. Traveling with an infant or kids can be a big ordeal, and the Sonesta makes it that much easier to transition from relaxing hotel life to getting on an airplane.
We stayed in the multi-room suite, which perfectly accommodated both us and our baby. The hotel provided a crib for her, and there was enough space to easily fit it next to the bed. The theme of this suite was making the most of the space. It isn't a luxury hotel, but it feels big for two rooms and a bathroom. The living area is expansive enough for furniture and a table, and it operates like a combination living room, tv room, and dining room. The suite has two televisions, one in the living room and another in the bedroom, so you can catch your favorite show even in the comfort of your bed.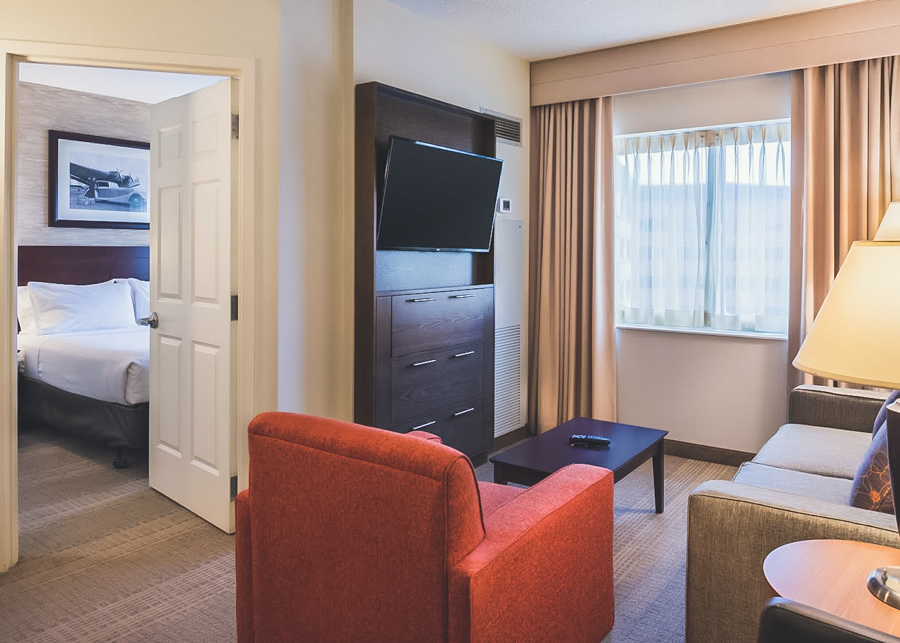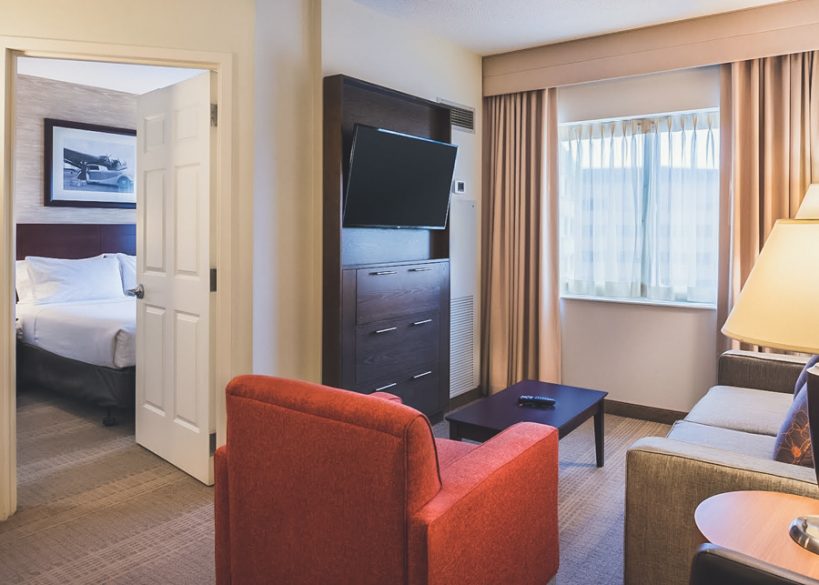 When you're looking for dinner options, don't look too far, as there's an all-star dining experience nearby. Right outside the lobby doors, you'll find the entrance to Harry Caray's Italian Steakhouse. Step inside and you'll be greeted with dozens of photos of celebrities that have passed through those doors. Go even further and any sports fan will "ooh and ahh" at all the pictures, balls and jerseys, on display on the walls and in cases.
Harry Caray was the legendary radio and television announcer for the St. Louis Cardinals, Chicago White Sox, and Chicago Cubs baseball teams. That makes him a Chicago sports legend in his own right, and it's reflected in the memorabilia posted everywhere in the restaurant. We had fun wandering around the restaurant admiring the decorations while waiting for our food.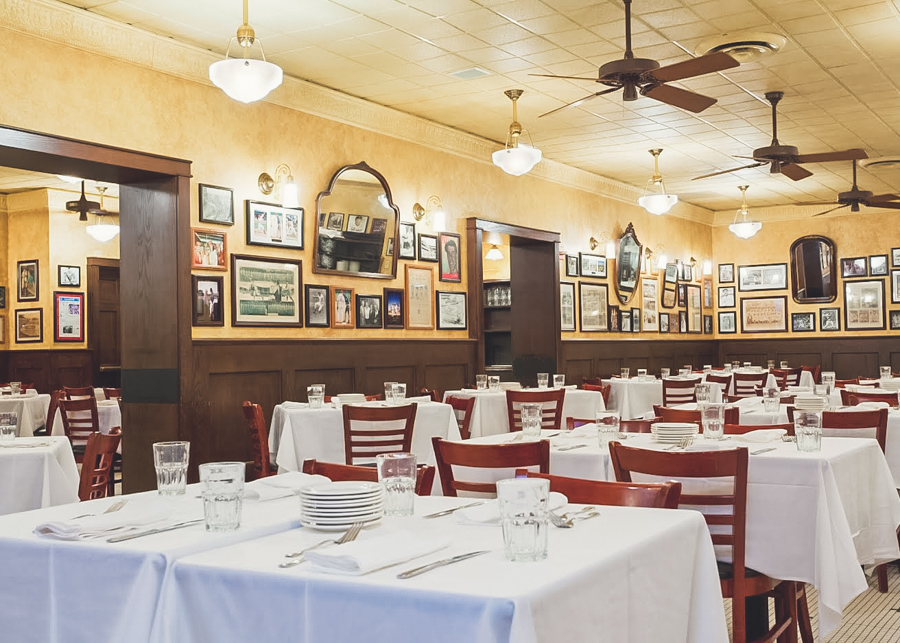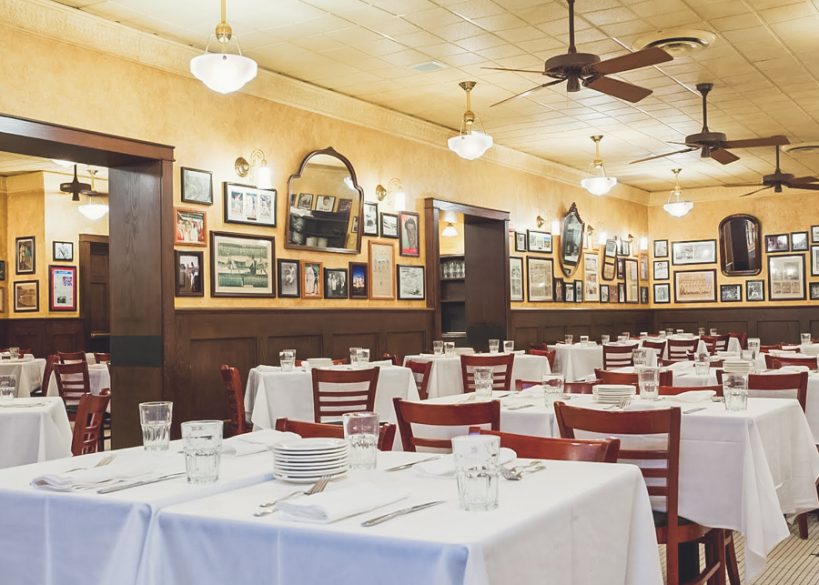 This unique atmosphere that immerses the customer in sports history is just the tip of the iceberg as well. The food is Italian-themed, as expected from its title. But there's so much more to entice potential eaters. The thick prime steak will make your mouth water, and the wine list is extensive and will satisfy even connoisseurs. The indoor aura of the sports artifacts is fun to eat in, but if you prefer fresh air, there's a large complement of outdoor seating as well.
A visit to Chicago should be on any traveler's bucket list. But equally important is the choice of hotel, and Sonesta checks all the boxes for a stay you won't forget. Comfort, delicious food, and a location of supreme convenience roll all in one for the perfect hotel package.
@SonestaHotels