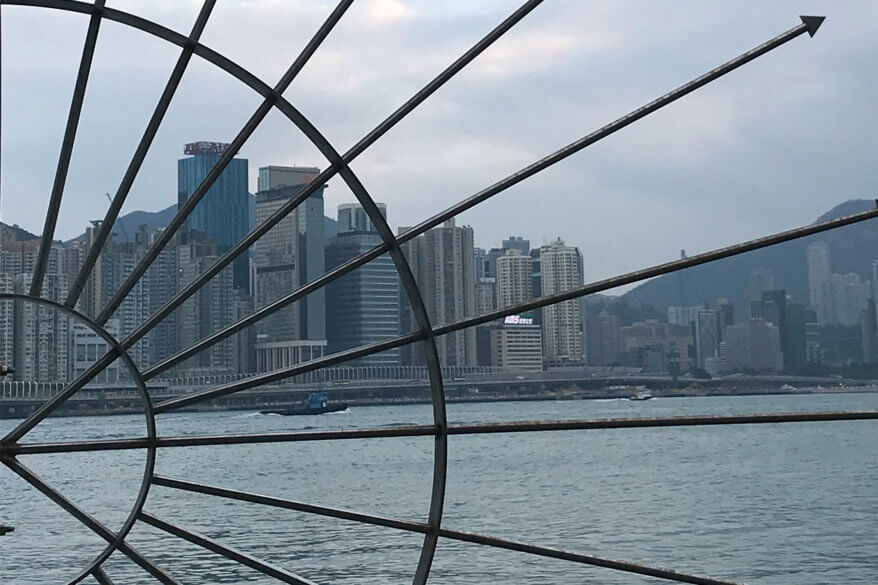 Hong Kong is the center of commerce and tourism in southeastern Asia, so it gathers people from all over the world to see it. With that in mind, getting a place to stay for a visit may seem daunting, due to the enormous size of the city, and the large amount of options available.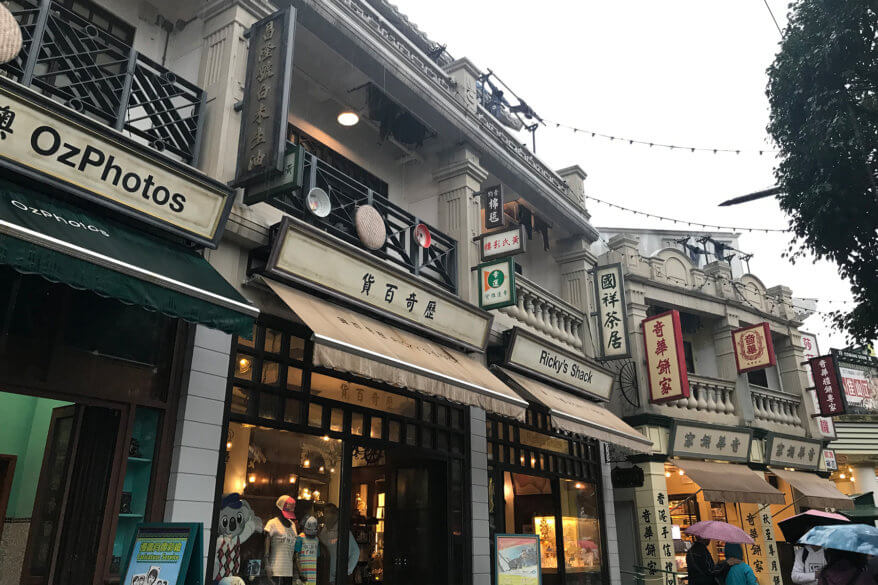 We also urge you to get durable and comfortable walking shoes! Hong Kong is a vast network of streets, subway lines, and shops. The public transportation is cheaper than a taxi in most cases, and it's a lot of fun to just walk around and look at your surroundings.
But places to sit are few and far in between. This goes for the MTR stations, shops, and most malls, and if you sit on the ground anywhere you're likely to be asked quickly by a worker to stand back up again. So invest in some shoes that can handle lots of walking, or you'll wish you had real quickly!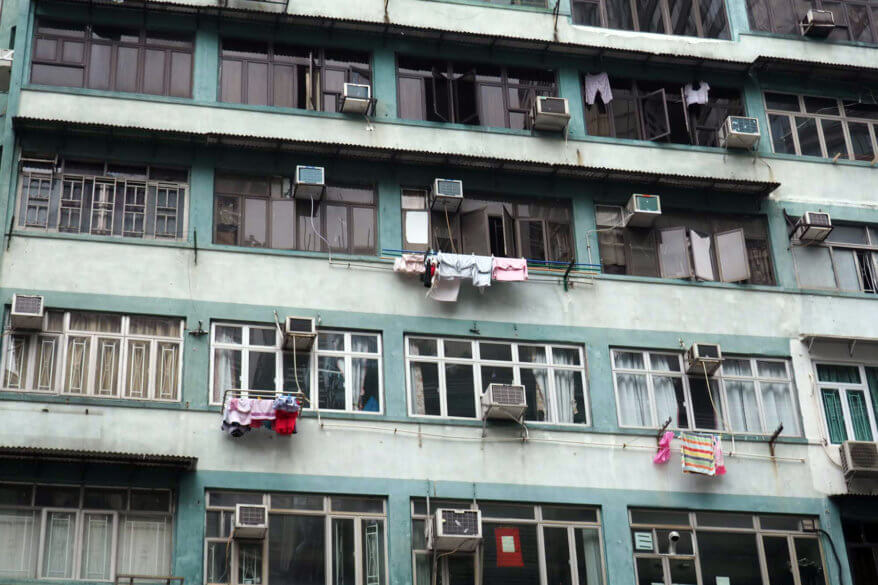 Hong Kong is separated into five districts. Although the MTR (mass transit railway) was easy to use and get us around, it can take time out of your already limited trip. The districts include Lantau, Kowloon, Hong Kong Island, Outlying Islands and New Territories.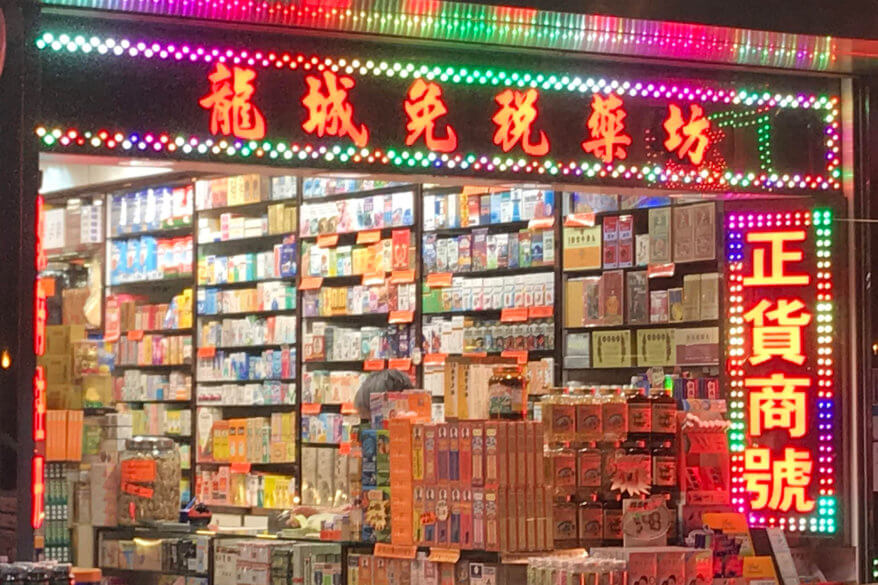 We were fortunate to be able to stay at different hotels in a variety of areas to see what each area is like and get a unique view for the city. It also allowed us to plan around our attractions to avoid going out of the way and sit in transit just to get to one location.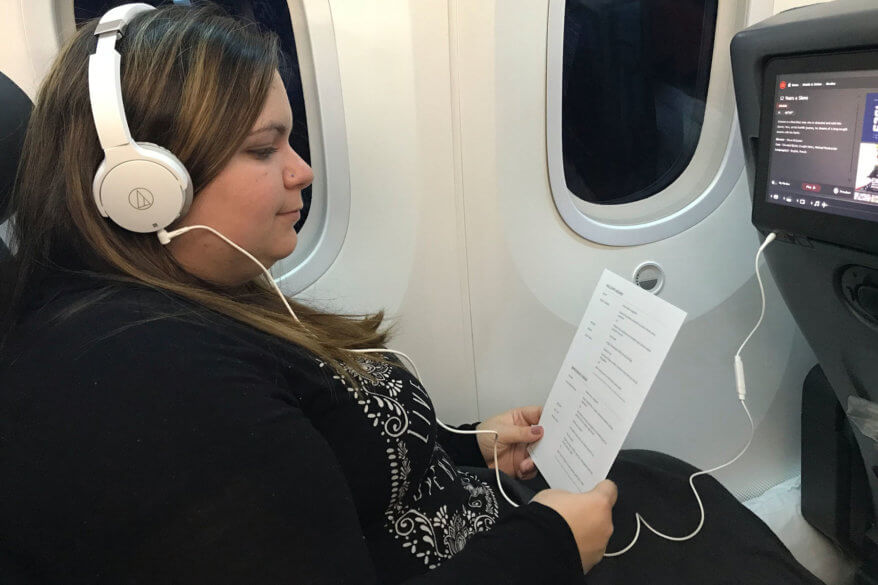 Getting to Hong Kong
Our journey began in Seattle, where we boarded a small Air Canada propeller plane that took us on a quick, easy flight up to Vancouver. There we had a short layover before we boarded the passenger jet that would take us across the largest ocean on the globe. Anybody would have reservations about taking a 14 hour plane ride, but Air Canada has the accommodations to make your trip smooth sailing… or, smooth flying! Read all about it here..

Once we got to Hong Kong it was all adventuring from there. Here is a fun roundup of some neat things to check out and places to stay while visiting the different areas!

Kowloon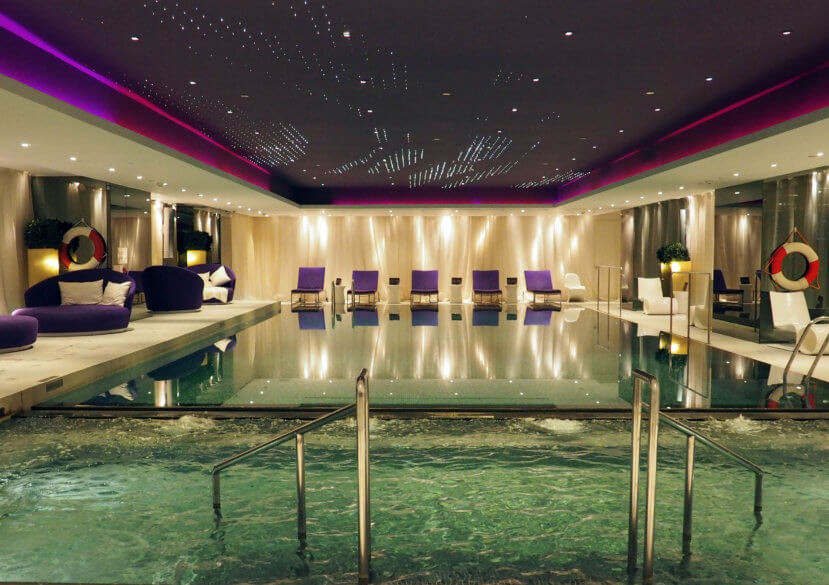 The Mira
The extravagant exterior is reflected by the interior design. Full of glossy black walls and ceilings and peppered with cute Christmas decorations, we immediately felt welcome upon arrival. Concierge and attendants were all very helpful and friendly, and willing to help with whatever request we had. Check in was easy, and happily, paperless, eliminating that pesky scramble to locate your printed out reservation. Read all about it here..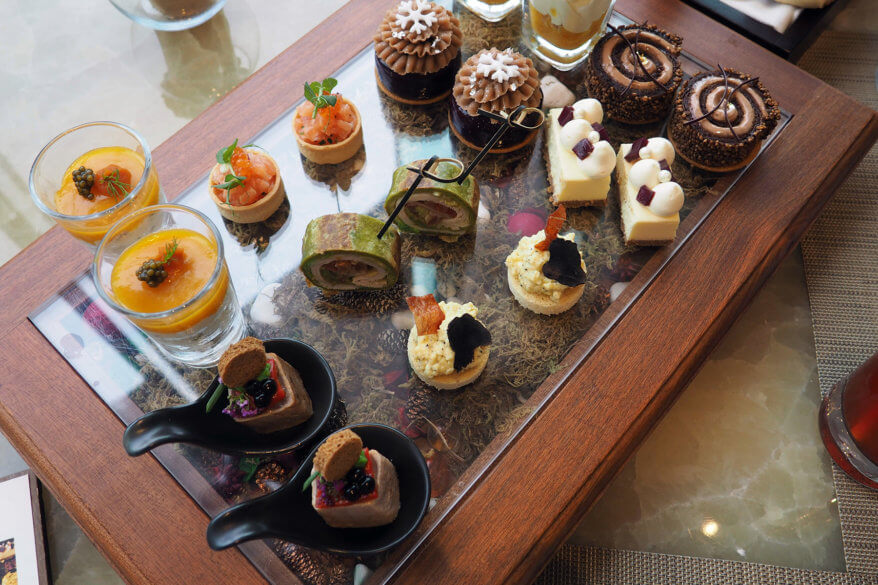 Afternoon Tea at the Kerry Hotel
A traditional element of British culture still present in Hong Kong, this is a fun meal you won't see in the states. A cup of tea paired with a cavalcade of delicious treats, like scones, smoked salmon, chocolate cheese cake, and Hokkaido cheese tart.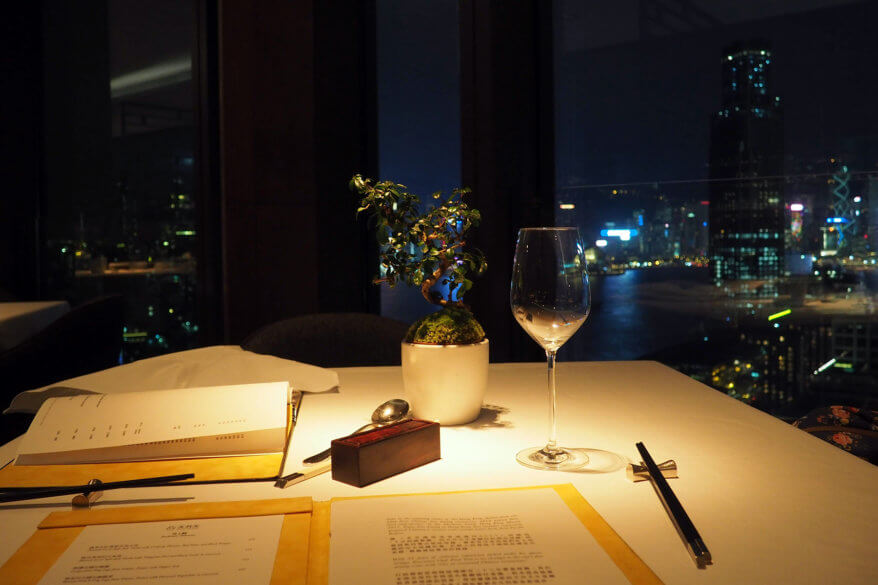 Dinner at the Hotel Icon
Great food with a spectacular view await all who venture up to the restaurant on floor 28. It's especially dazzling at night when the lights are on display, and the nightly light show is going on for some light entertainment. There's plenty to like on the menu, but we were particularly big fans of the roast duck.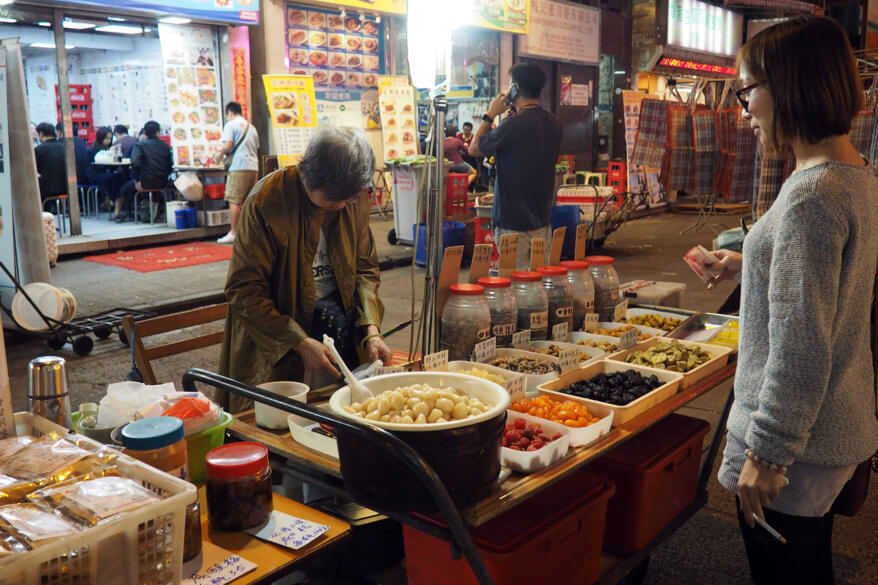 Night Market
A busy street market that's totally unique from America, here is where to get all sorts of items that do better as souvenirs than the ones from the airport, and at better prices. Just get ready to practice your haggling skills! From purses to magnets to watches and much more, you can even sidle up to one of the many karaoke bars adjacent!

Lantau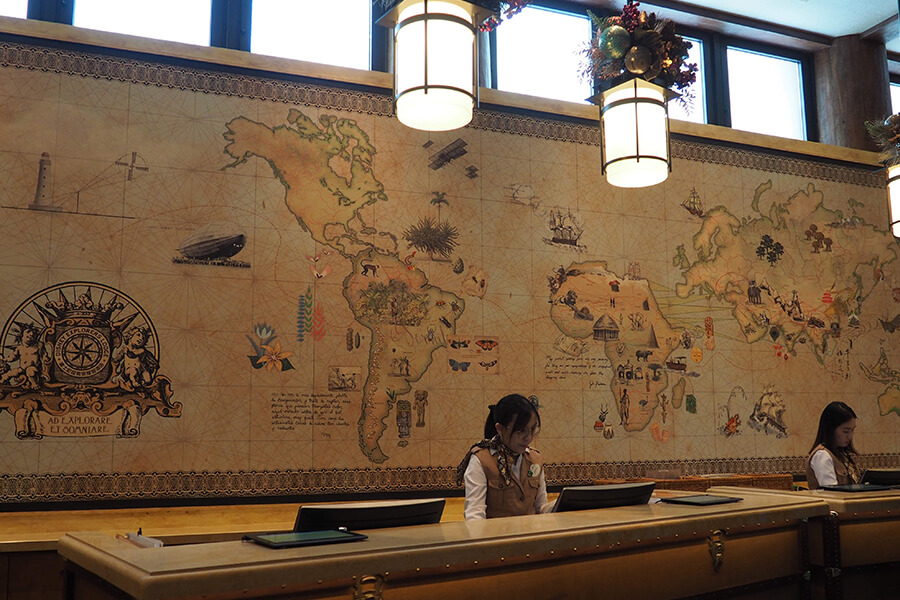 Disney Explorer Lodge
The title of the hotel is reflected in its theme of exploration. The lobby is full of nice little quirks that remind you of this, like an enormous map of the world behind the check in desks, cute traveling trunks that are supposed to belong to Mickey, Minnie, Goofy, and Donald, wings of the hotel named after the continents of the world, and the wall's light fixtures are made out of old binoculars. Read all about it here..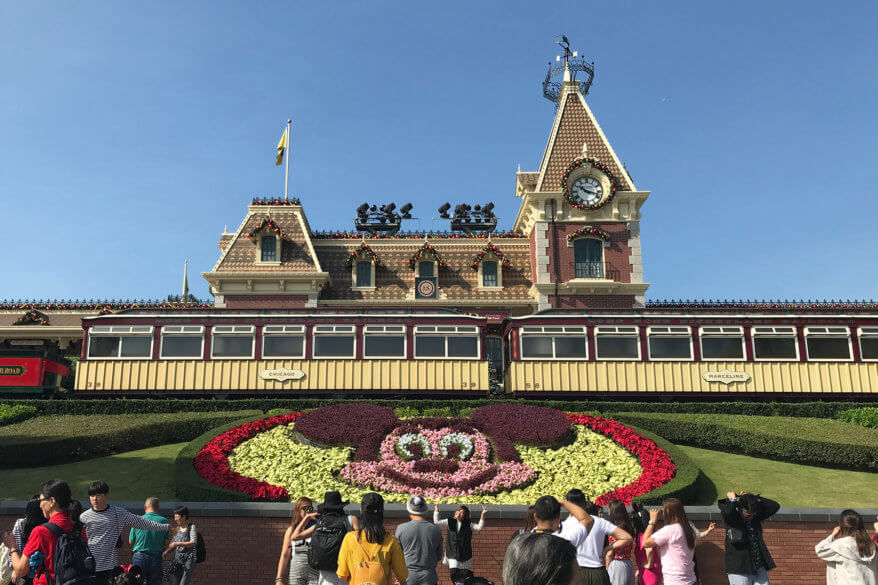 Disneyland Hong Kong
Like much of Hong Kong, Mandarin, Cantonese, and English are spoken by the employees and announcers on loudspeakers. So it's easy to communicate with cast members, whether you're from North America, Europe, or China. The park isn't as large as the others around the world, so that might put you off at first, but it also means it's significantly easier to navigate your way around. Read all about it here..

Hong Kong Island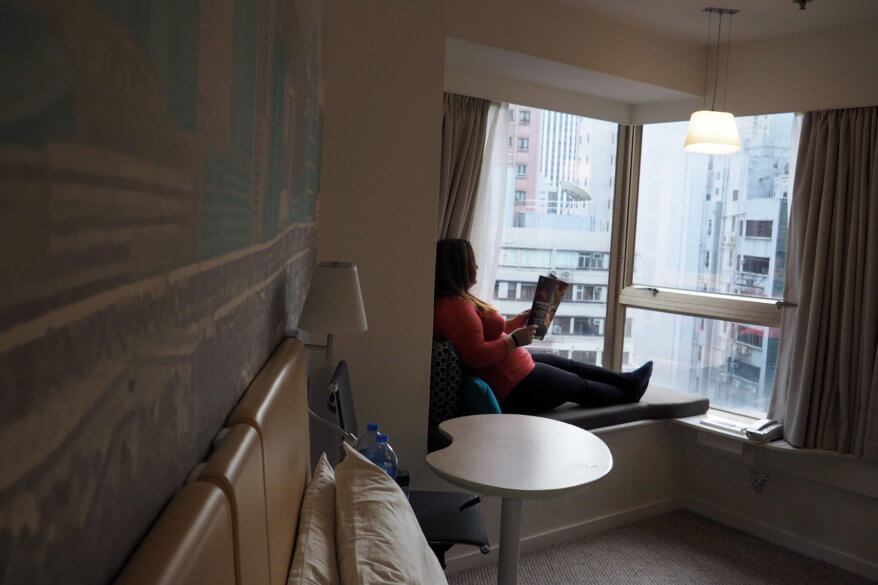 OZO Wesley
Inside the OZO, you would never feel cramped or lacking in space. The lobby is large and has multiple entrances if you're approaching from alternate streets. The decor is modern, with minimalist furniture, creative light fixtures and wall artwork to spice up its look. The rooms include sizable beds and a cushy seating area next to the window, so you can relax and read or write while next to a well lit view. Read all about it here..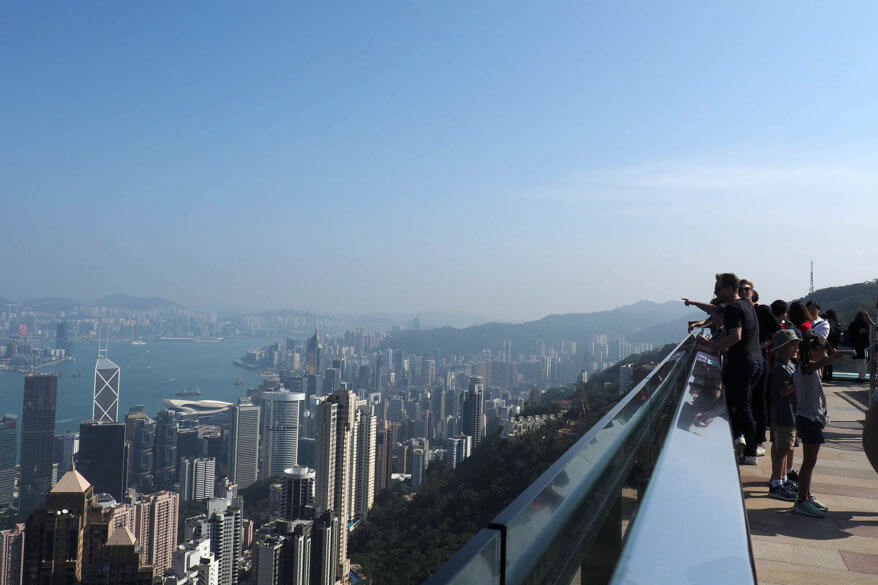 Victoria Peak
Looking for a view? There's plenty of skyscrapers for that certainly, but for the best view in the city look no further than Victoria peak. There's a few ways to get to the top, but the best one is the cable tram that not only gets you directly there in one ride, but also access to the Peak Tower, a collection of restaurants and souvenir shops.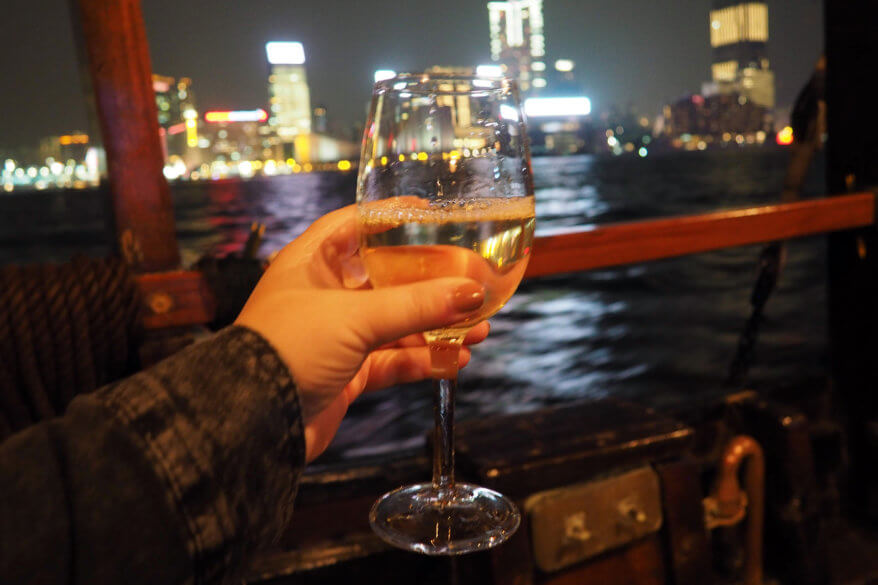 Dukling Boat Tour
Anybody who's toured a city knows the end of the day is when you just want to kick back, have a glass of wine, and stare up at the stars. All that and more is possible with the Dukling boat tours, where you cruise on the water at night in the center of Victoria harbor. Enjoy complimentary beverages, stunning views, and running historical commentary by your boat pilots as you sail around the harbor and take it all in from a 50 year old boat designed to look like the ancient Chinese junks of old!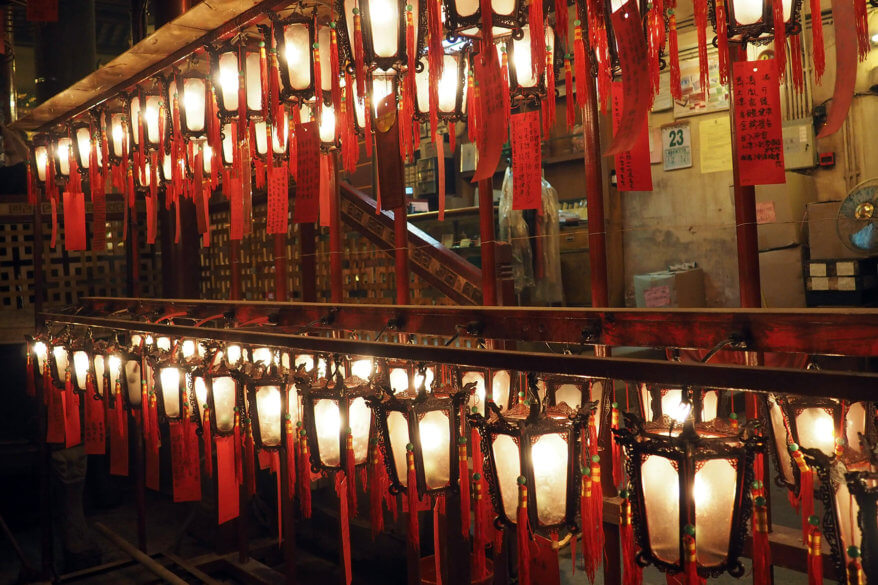 Man Mo Temple
Hong Kong isn't just a business hub, it's a cultural and religious center as well. Tucked in the middle of the Sheung Wan business neighborhood, Man Mo is a place for both worshippers and tourists to marvel at its traditional architecture and strong smell of incense! Built in 1847, it's the oldest temple in the city, and is a beautiful introspective place to visit. So check it out if you're in the neighborhood!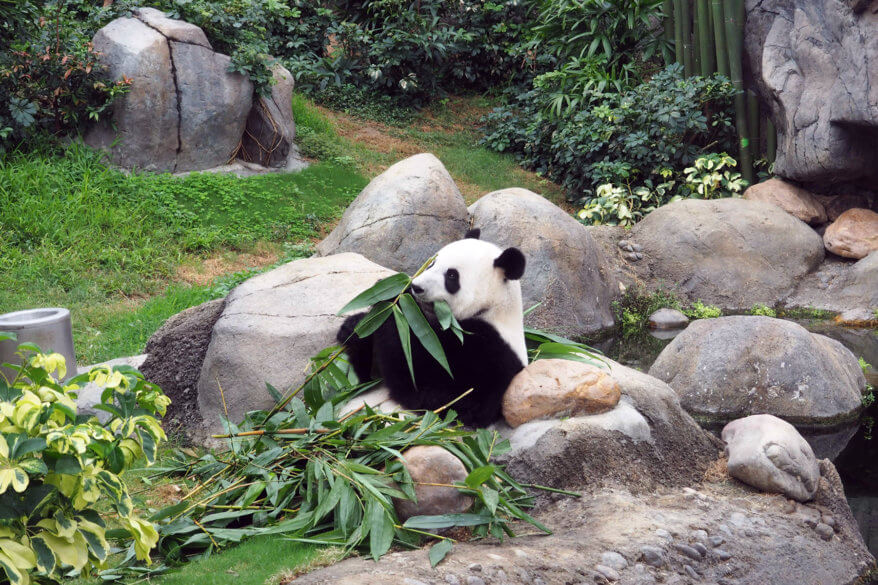 Ocean Park
Disneyland isn't the only theme park to see in town. If you're able to venture down south, Ocean Park offers the unique animal viewings of a zoo with the magic of Disneyland and the outrageous roller coasters of Six Flags! We got our first glimpse of animals like Panda bears, Koalas, dolphins, and even jellyfish. The park is in two sections separated by a mountain, and the more extreme rides are accessed by a gondola ride with unmatched views.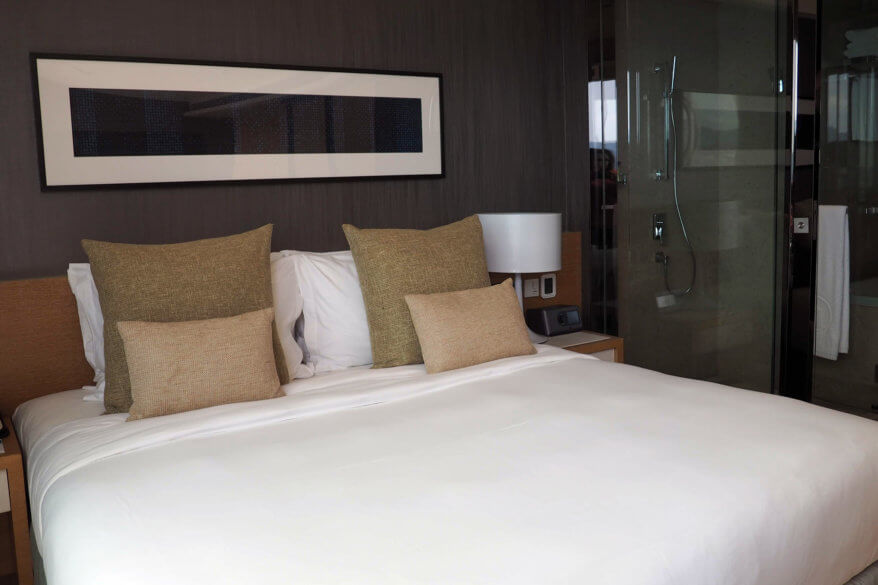 L'hotel Island South
L'hotel is easily the tallest building around its area, so its impressive height allows for spectacular views of south Hong Kong. The lush green mountains are unblocked by the skyscrapers of downtown, and those very same buildings are still visible from afar, so the view is like the best of both worlds. Read all about it here..
All in all, Hong Kong was an amazing and unique experience and we look forward to exploring more parts of Asia.
For now, our biggest recommendation is to give the city time. Not only did it take us a couple of days to get over our jetlag and be properly adjusted to the timezone, but the city is so extensive that it warrants more than just a weekend to be exposed. Here is just a short recap to give you some inspiration!
Cheers to adventures!