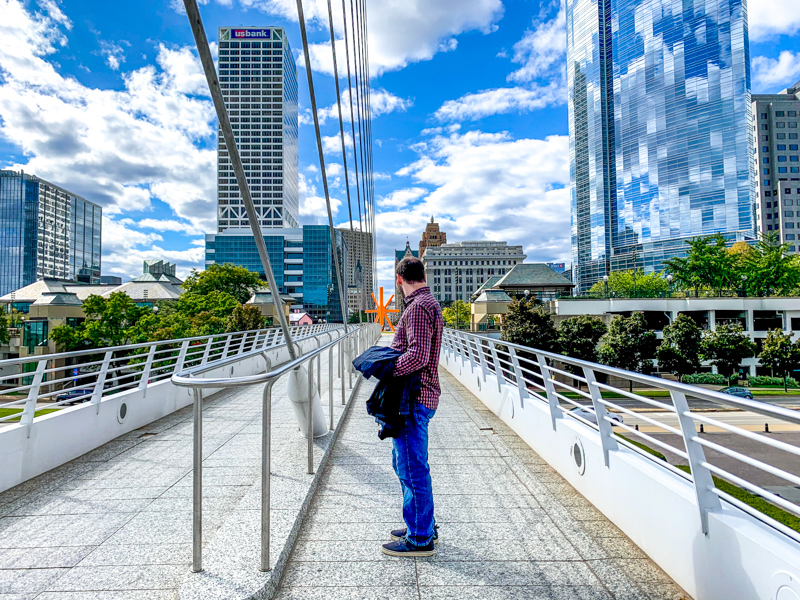 Considering everything going on in the world, we still wanted to celebrate our last few months of being baby free, with a Midwest Fall road trip babymoon, oh, if you haven't heard by now, we've got a bun in the oven! Since the days of snow-free weather and easy travel are dwindling fast, we wanted to get to know the new corner of our home while we still had the freedom to do so.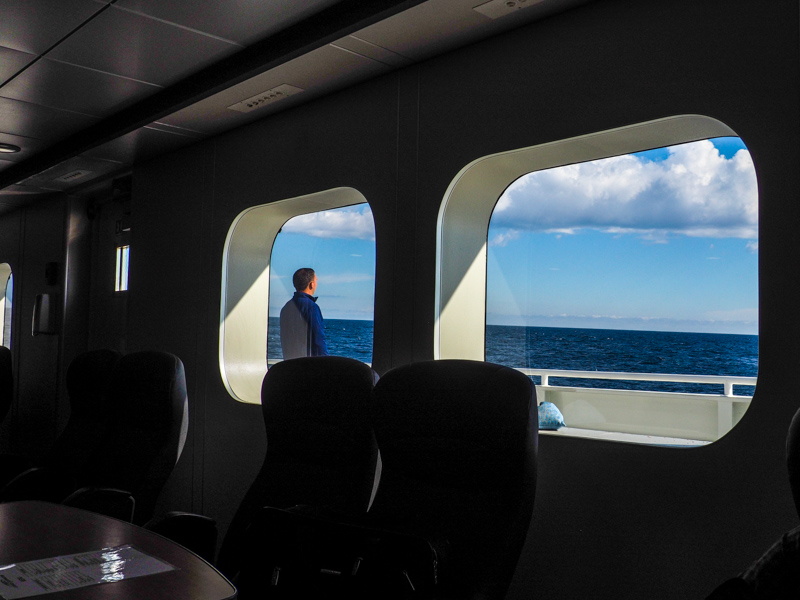 Our requirement was simple: find different things to do in a relaxing fashion, while keeping up with CDC guidelines, to stay safe amidst the COVID pandemic, of social distancing, and without being in one spot for too long. After careful research it was easy to see that a trip exploring our new home of the Midwest was perfect, starting with a trip to Wisconsin Dells and ending with a weekend in Milwaukee. During our adventuring, we even managed to find a few spots that any Midwesterner should check out, baby on the way or not.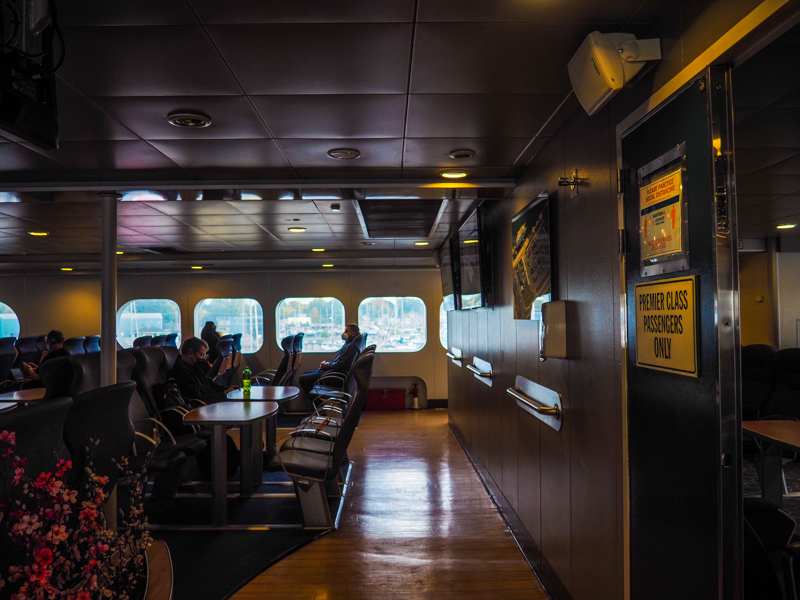 We started our journey by driving west to the shores of Lake Michigan, where we would take the ferry from Muskegon to Milwaukee. The Lake Express Ferry is a historic company that is the first to offer high-speed passenger and automobile ferry service in the US. The perfect way to get across the lake without the hassle of and stress from driving. Plus, being on the ferry meant being able to move around and stretch our legs while being able to take in the lake view!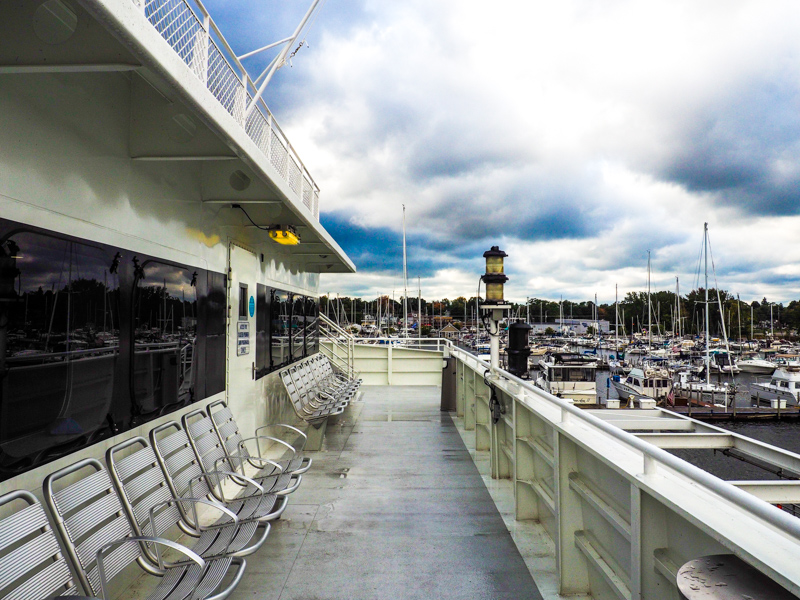 Lake Express allows for the ease of walking or driving on to its ships and provides an enjoyable passage for all its passengers. The boarding process is simple; drive on and exit your vehicle to head up to the observation deck. Indoors you are in the heart of comfortable seating, while outdoors the beautiful views of the lake await.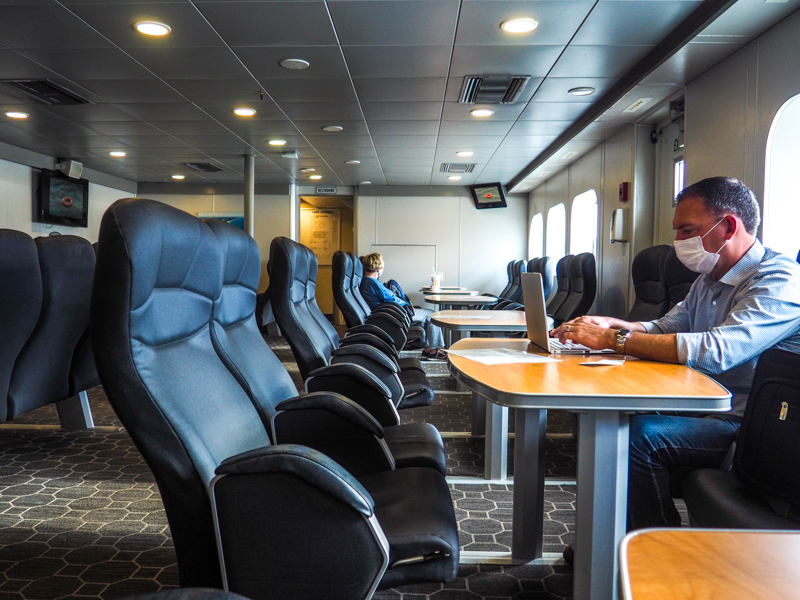 The ship's display monitors show the sailing progress in real-time, so you always know where you are on the way. WiFi allows you to stay connected to the net to keep you occupied during your journey. Additionally, the Cafe counter offers food and drinks for purchase.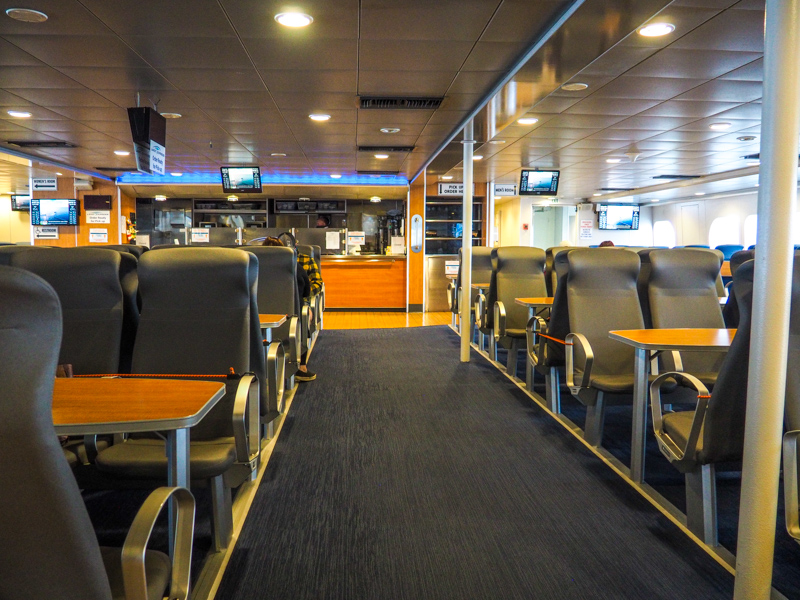 The cabin seating is split into two sections, the main and the premier. We sat in the premier seating which is a smaller section at the back of the ferry which even offers a private restroom section, viewing dock, and wait service, which includes complimentary non-alcoholic beverages. And after a quick two and a half hours after departure, you're on the other side of the lake ready to continue your adventure.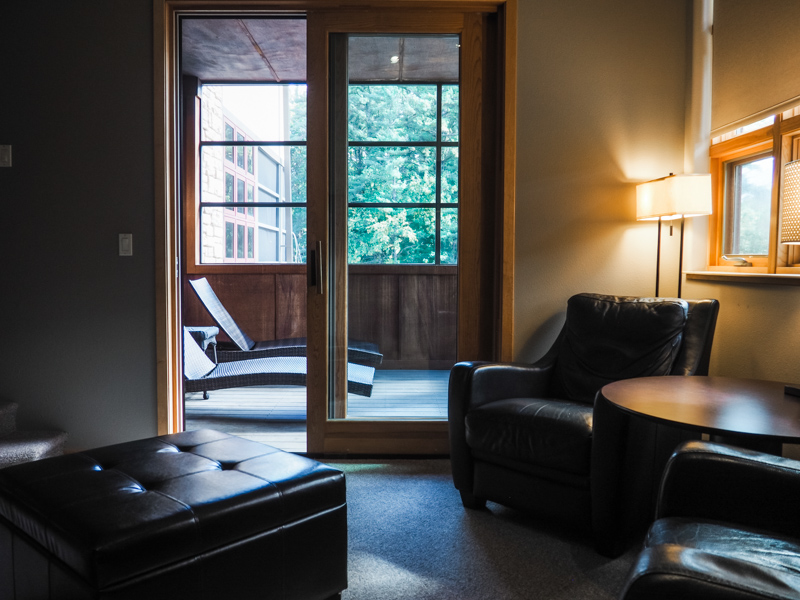 We wanted something a little special to kick off our trip, which brought us to making the drive to Sundara Inn & Spa. A quick one and a half-hour drive from Lake Michigan, getting to Sundara includes beautiful sights ranging from the impressive urban architecture of Milwaukee to the stirring imagery of the Wisconsin Dells.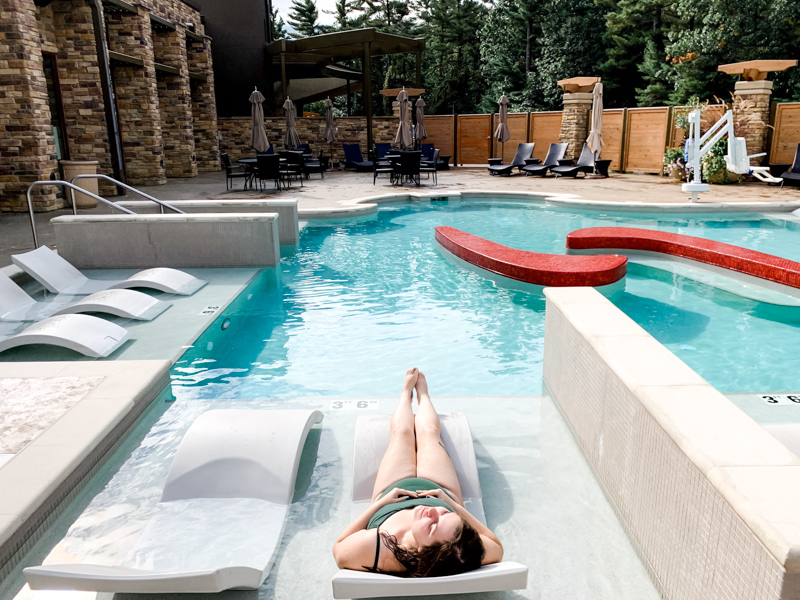 An adult-only resort in the heart of Wisconsin, Sundara is one of the Midwest's top hotels and lives up to its multiple award-winning reputations. Around every interior corner, you'll find a peaceful sanctuary, with numerous ways to cleanse the body, mind, and soul. Step outside and be greeted with nature, surrounded by greenery and wildlife.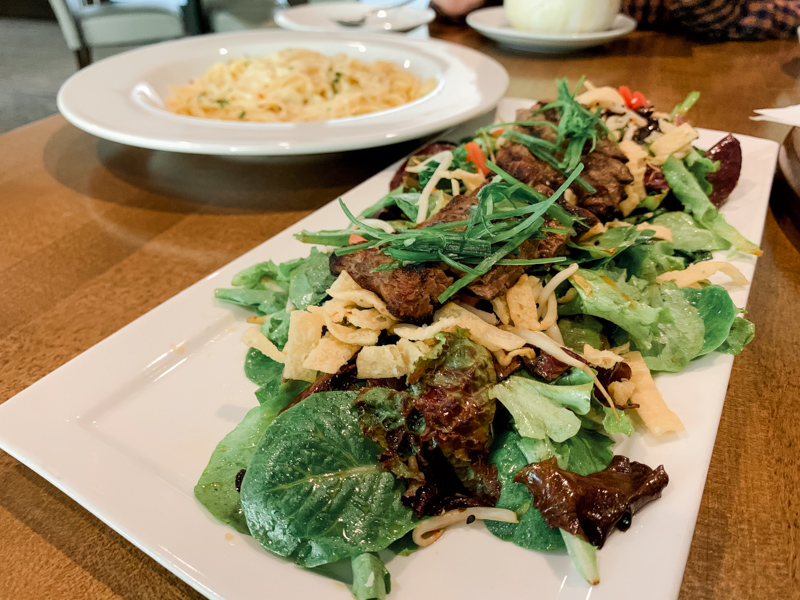 Beckoning to all who need a good relaxing weekend or a break from the cold, the Sundara Inn & Spa is second to none at fulfilling your needs. As the weather cools down and leaves start to fall, we all start to pine for warmer days and greater comfort from the bitter weather. At Sundara, you can get away from the low temperatures while still keeping close to nature.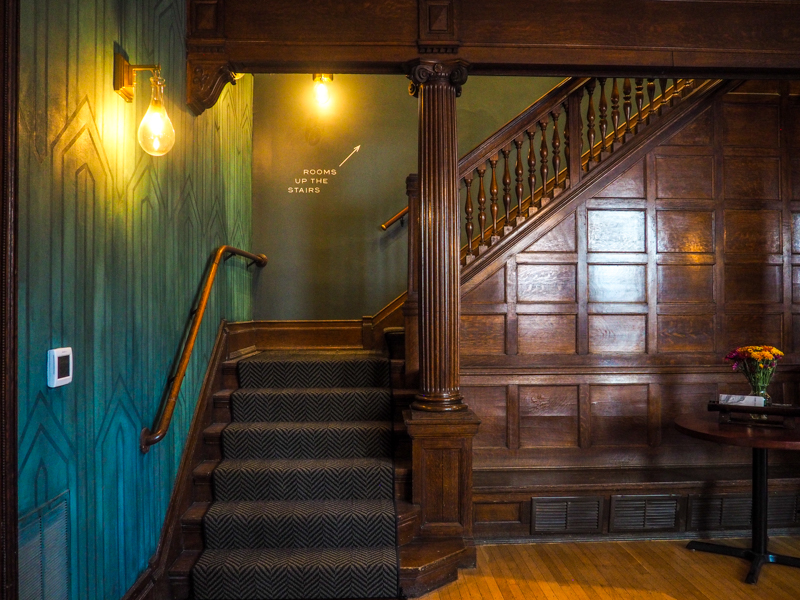 On our way back home from our relaxing stay at Sundara, we stopped in Milwaukee for a few days before driving back home to Grand Rapids. Our weekend getaway included staying at the Dubbel Dutch hotel, located just on the outskirts of downtown, which made it walkable to many top attractions.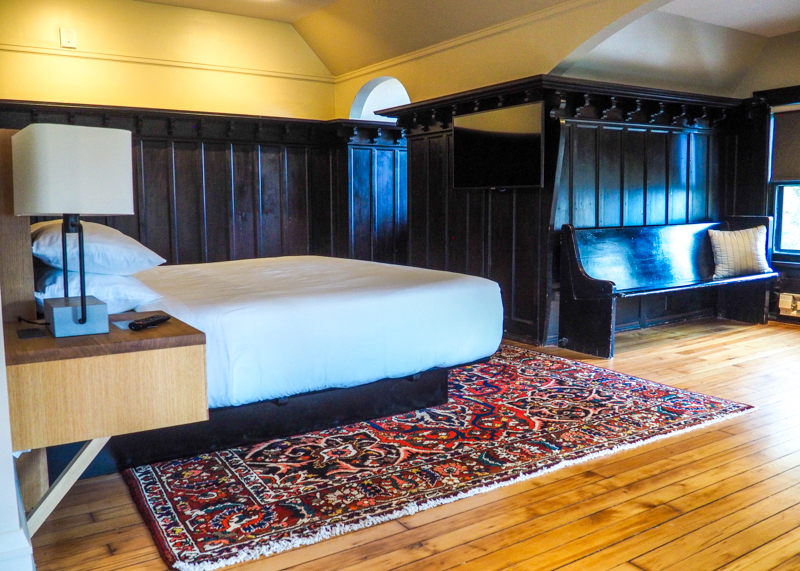 Built in 1898, as a German Renaissance style three-story mansion for the prestigious Koeffler family, the conversion of the property into a hotel makes it much more appealing to stay in since each room is unique. We had a top floor experience, settling into what was originally the nursery, perfect for our babymoon getaway.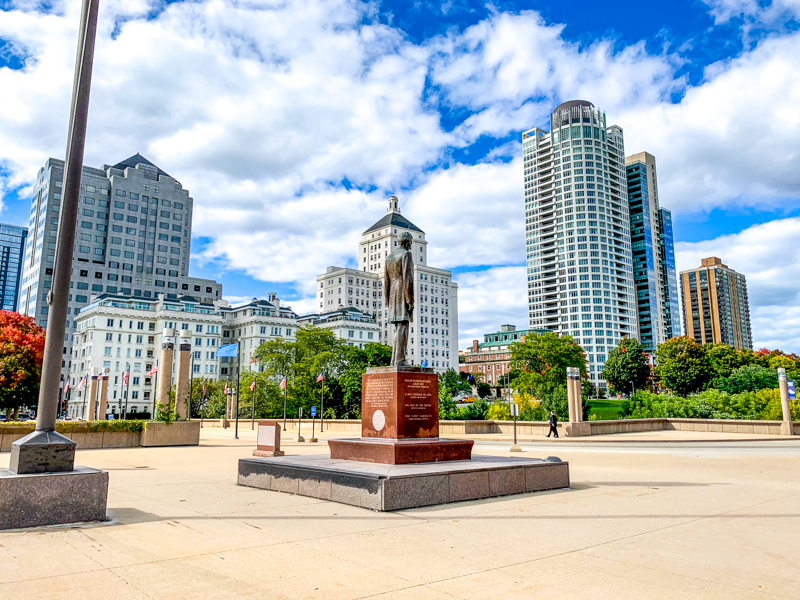 Centrally located blocks from downtown, key landmarks like Lake Michigan, the Milwaukee Art Museum, and the Cathedral of St. John the Evangelist are practically a few steps away. Additionally, the Dubbel Dutch is close to several restaurants, and even the Milwaukee Public Market, meaning a good meal or shopping trip is never hard to find.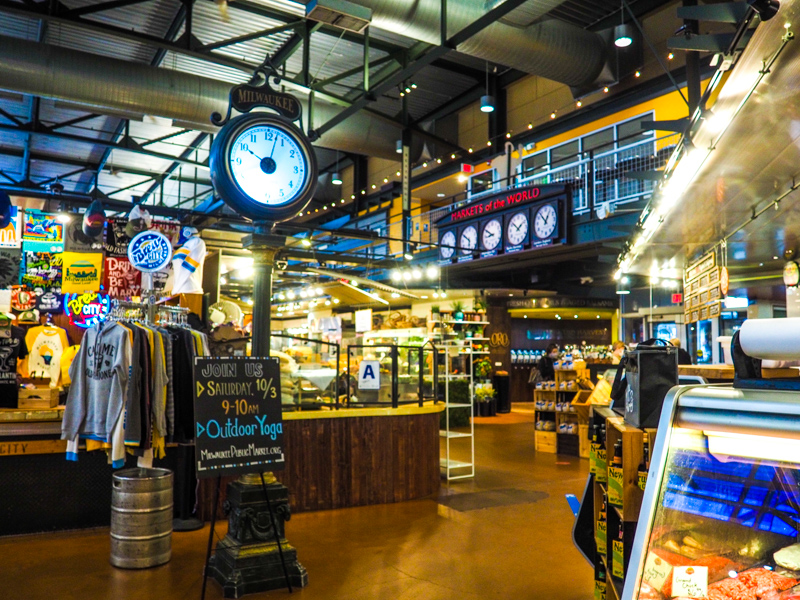 Our day began with a stroll to the Milwaukee Public Market, which truly offers a unique collection of locally produced goods, as well as a variety of hot meal options. Vendors have the usual offerings you'd expect from Wisconsin like cheese and beers. But there's plenty more to try, we loved the delectable treats from local chocolate makers Kehrs and spices from The Spice House.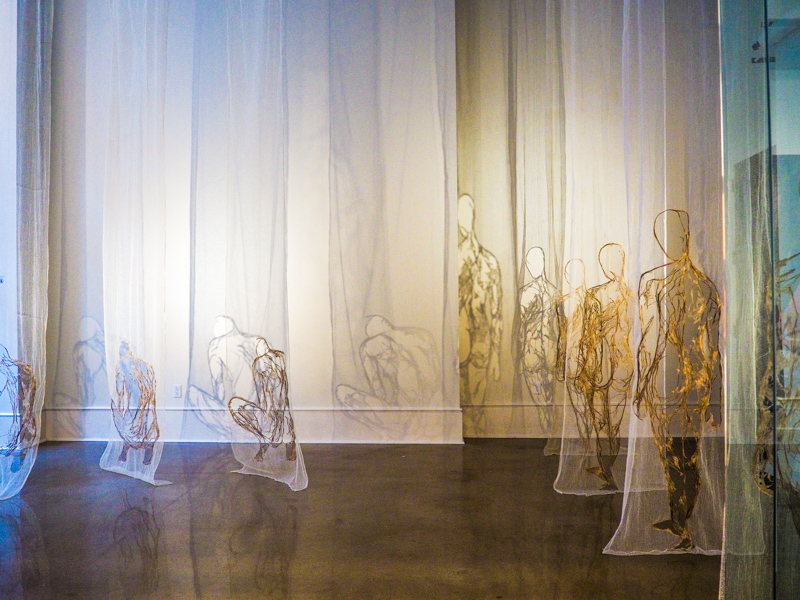 After checking out the many boutique shops lined along with the Public Market, we stopped for lunch at Saint Kate, the Arts Hotel to check out their exhibits and try their tasty Neapolitan-style pizzas from their lobby pizzeria Proof Pizza. The hotel at first seemed like your average designer hotel, but upon further investigation, you'll come across the various exhibits that are spread throughout their lobby. The exhibits are by the Downtown Museum of Wisconsin Art and ranged from modern contemporary art to avant-garde pieces.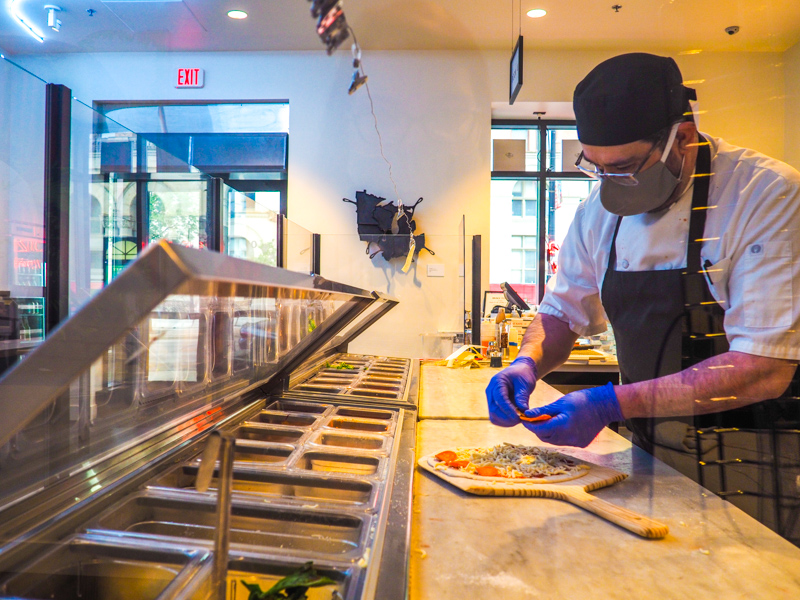 After viewing the exhibits we ordered our Proof Pizzas and found a quiet sitting nook to eat in Saint Kate's expansive lobby bar sitting area. Their menu offers your average pizzas to a few specials. We highly recommend trying out the Proof Special, topped with mozzarella, sweet heirloom, peppers, sausage, giardiniera, and roasted garlic.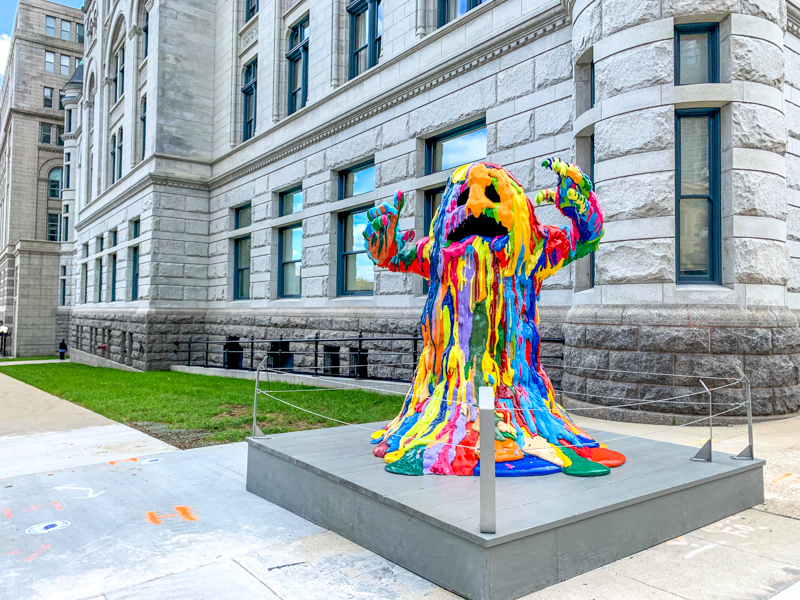 With Fall sunshine high in the sky, we decided to take advantage of these last warm days and make our way to Wisconsin Avenue to check out the many sculptures that makeup Milwaukee's free, outdoor sculpture exhibit. Each sculpture is uniquely made and next to each piece is a small plaque that shares information about the artist and the piece of artwork.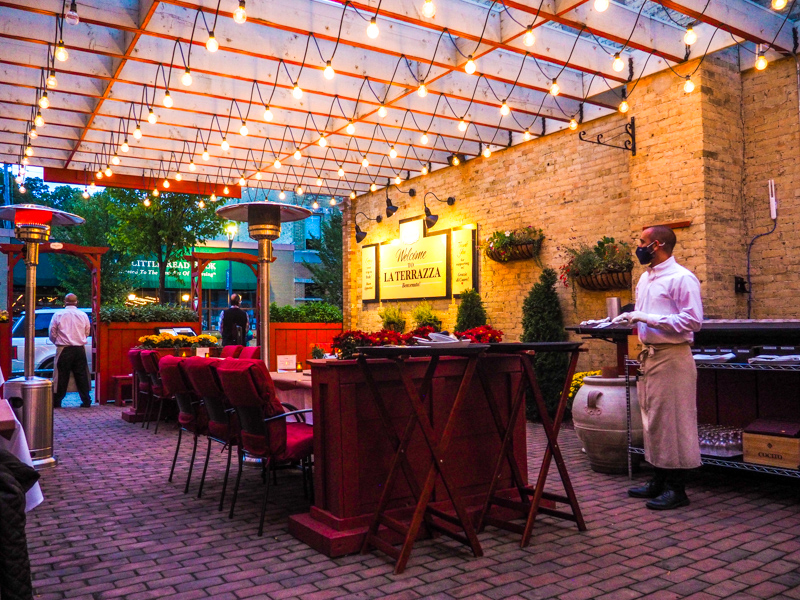 Unfortunately, due to the pandemic, our trip to Italy this year got postponed. Fortunately for all residents and visitors to Milwaukee, there exists the next best thing. Ristorante Bartolotta, a premier Italian restaurant gets you a taste of Italy without having to actually go there, and for dinner, we did just that!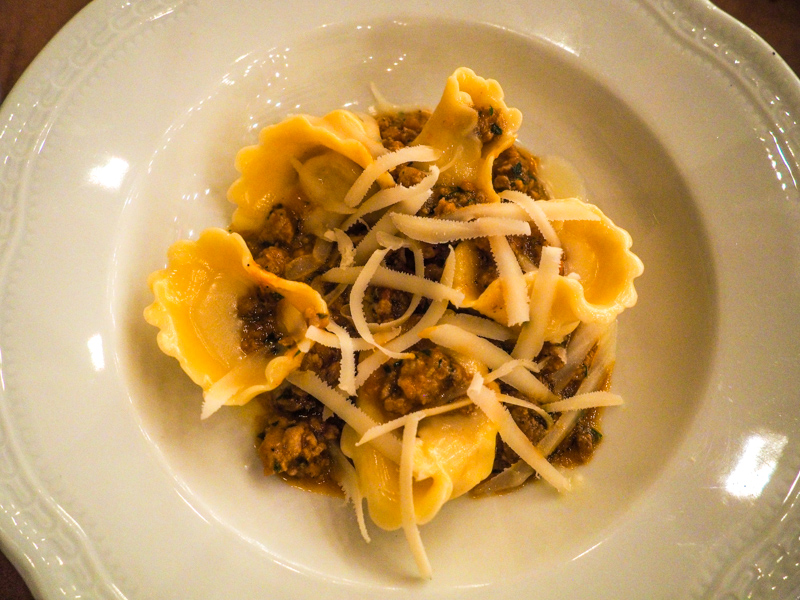 During our visit, their menu focused on taking diners on a tasting tour of Sicily. Featuring irresistible unique pasta dishes such as risotto rice octopus and pork ragu ravioli with a hint of cinnamon. The main dishes included duck and a slow-roasted baby goat. Dessert items were perfect to end the evening and consisted of pistachio ice cream and our Italian favorite tiramisu. Starting next month, diners can explore the cuisine of the Emilia-Romagna region.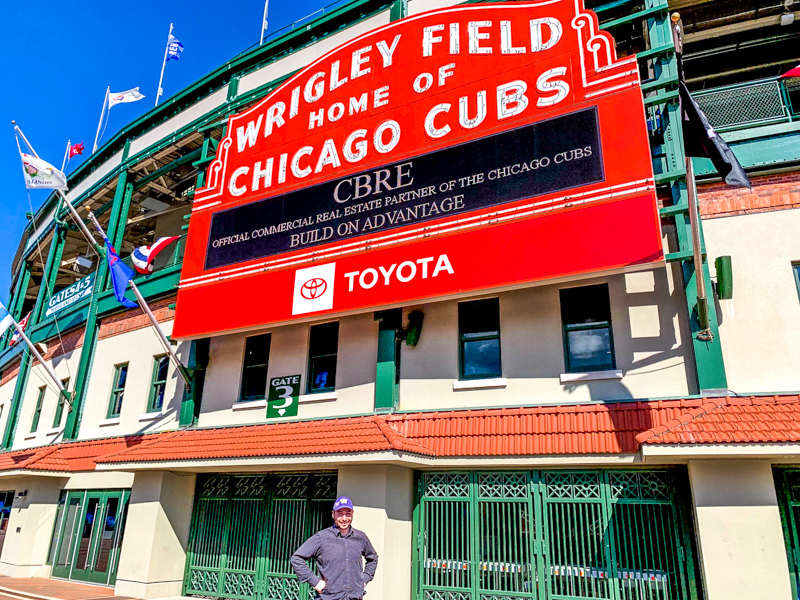 After a fun four day trip in Wisconsin that included relaxing with nature in the Dells at Sundara, to exploring the sites of downtown Milwaukee, our babymoon was coming to an end. Fortunately, with the sunshine still on our side, we decided to stop in Chicago on the way home to stretch our legs. Now, being baseball fans, it required our very first stop ever in Chicago to be Wrigley Field. One of the oldest ballparks in baseball, it was quite a sight to see up close. Closing our eyes we could almost imagine being in the stands cheering on the Cubs. Here's hoping there's next year! Lastly, we stopped for some Chicago's own deep-dish pizza at Giordano's, the spot that claims to offer the best deep dish in town, before following the glimmering Lake Michigan back home to Grand Rapids.
**Thank you to Visit Milwaukee for hosting us during our time in town.