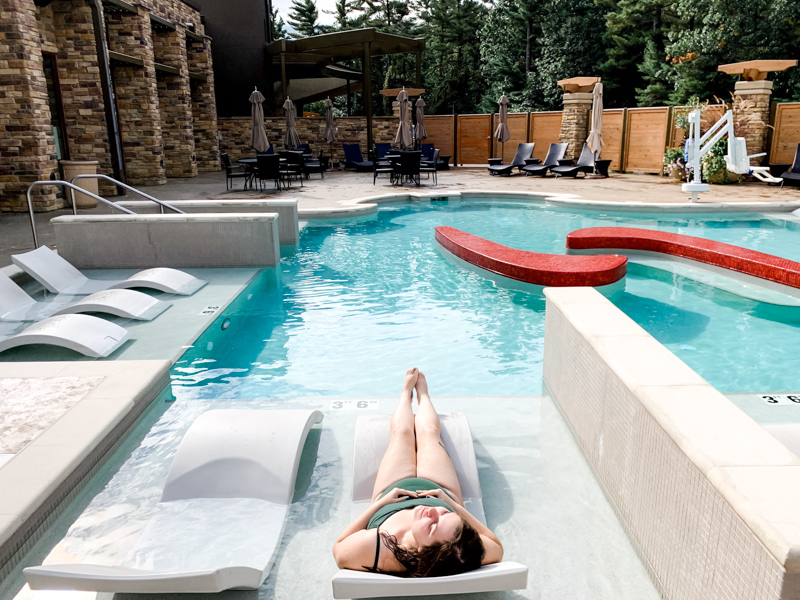 The Sundara Inn & Spa in Wisconsin Dells has everything to offer you a safe and relaxing time. An adult-only resort in the heart of Wisconsin, Sundara is one of the Midwest's top hotels and lives up to its multiple award-winning reputation. Around every interior corner, you'll find a peaceful sanctuary, with numerous ways to cleanse the body, mind, and soul. Step outside and be greeted with nature, surrounded by greenery and wildlife.
The journey to Sundara perfectly sets the mood, we followed the Wisconsin River as it runs through the center of the state, enclosed by lush forests and banked with distinct sandstone rock formations. These surroundings put you in the right mindset of being one with the natural world, and are imitated by the unique design of Sundara's interiors.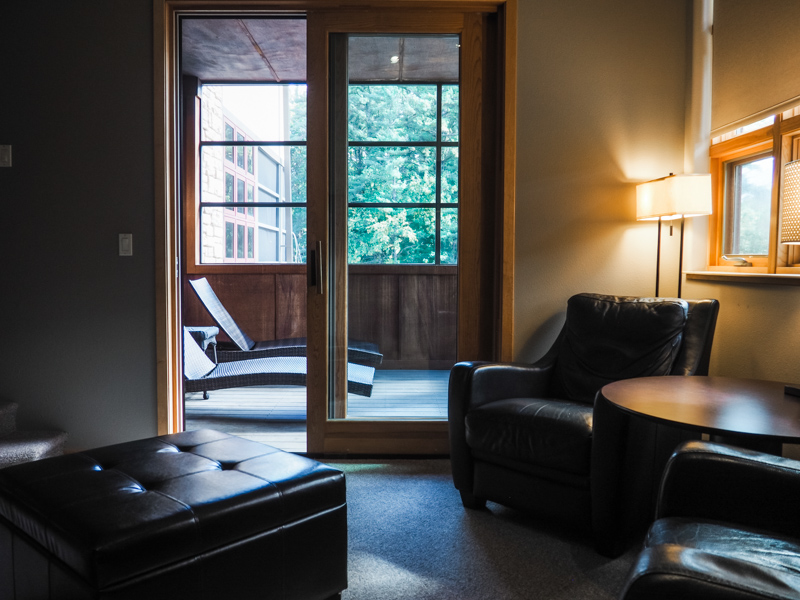 The Dells of Wisconsin, especially the sandstone river banks, are replicated in look and feel in the resort's primary interior spa, called The Oasis. As you slide into the hot tub or warmed pools and pass beneath a small waterfall, you can close your eyes and feel like you're actually there in the Wisconsin River. It's an experience unrivaled by any other spa we've been to and makes the trip worth it alone for that. But there's much, much more to enjoy at Sundara.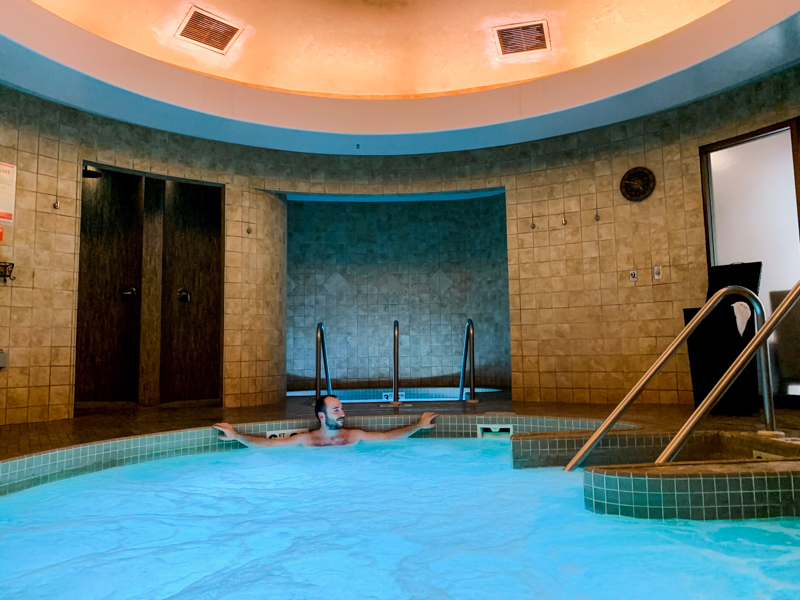 An in-pool bar can offer you any drink your heart desires. Outside, you can bask in the sun on the patios or in the heated pools. On the other side of the resort, an indoor spa area lets guests undergo the purifying bath ritual. Designed to cleanse the body entirely, you use a special mud rub and herbal spritzer to wash your skin. Multiple trips through an essential oil-infused hot tub, an ultra-hot sauna, and a super cold tub gets you a smooth skin finish. It's well worth a walkthrough; your skin feels heavenly by its conclusion.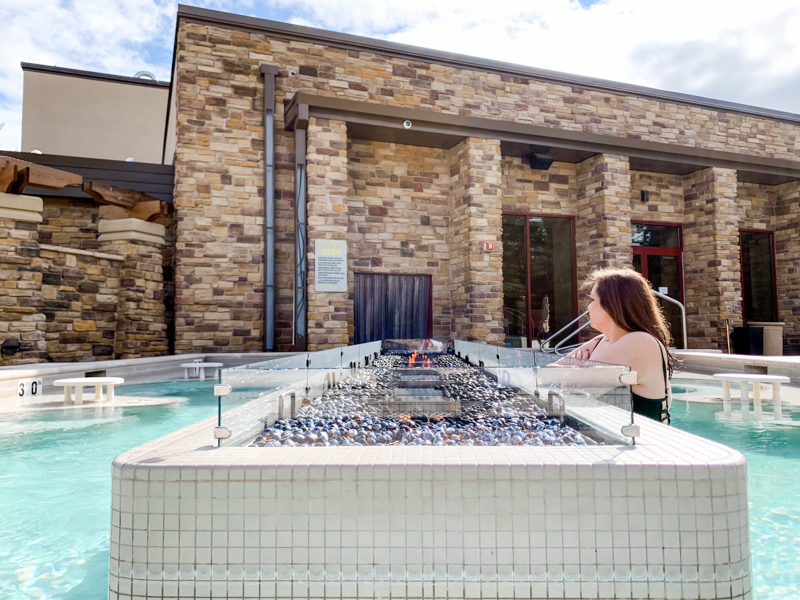 When you're ready to receive your massage, you wait in the cozy relaxation lounge where coffee, tea, and various snacks are available. A masseuse will take you into a private room and go over any specific tension spots. Being five months pregnant, I opted for the Mother To Be massage, which included a gentle full body massage paired with an essential oil of your choosing. Soothing music played throughout the hour, maintaining a relaxing atmosphere. In addition to massages, Sundara Inn & Spa has you covered with a variety of beautifying help, from facials to nail service.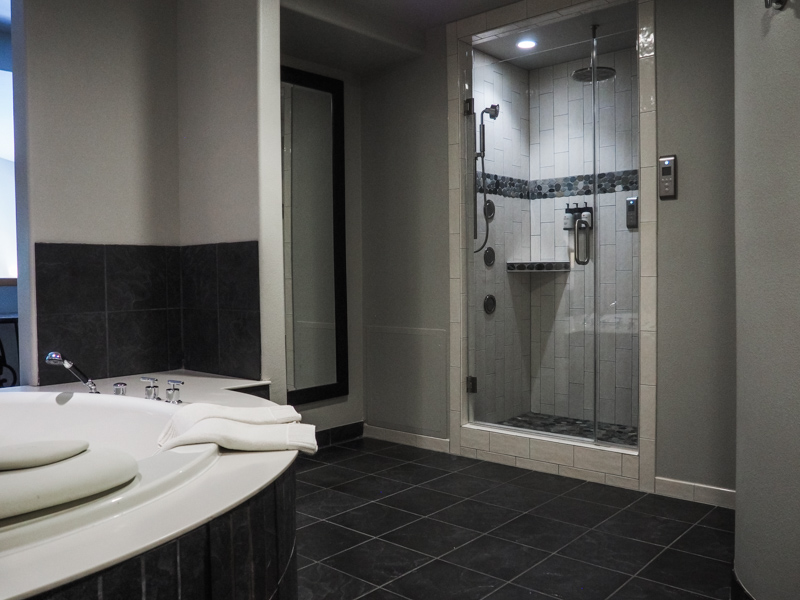 When you're done bathing and getting massaged, you can explore the property and make your way to the woodland room. There, you can relax in peace while taking in the scenic view, occasionally catching squirrels tussling or deer wandering through the wood. Before heading back for the evening, be sure to head outside and experience the outdoors in person. Enjoy a scenic nature walk on a Sundara managed trail that takes you through the woodland areas. The resort also offers guided nature walks, and several other wellness amenities to become one with nature.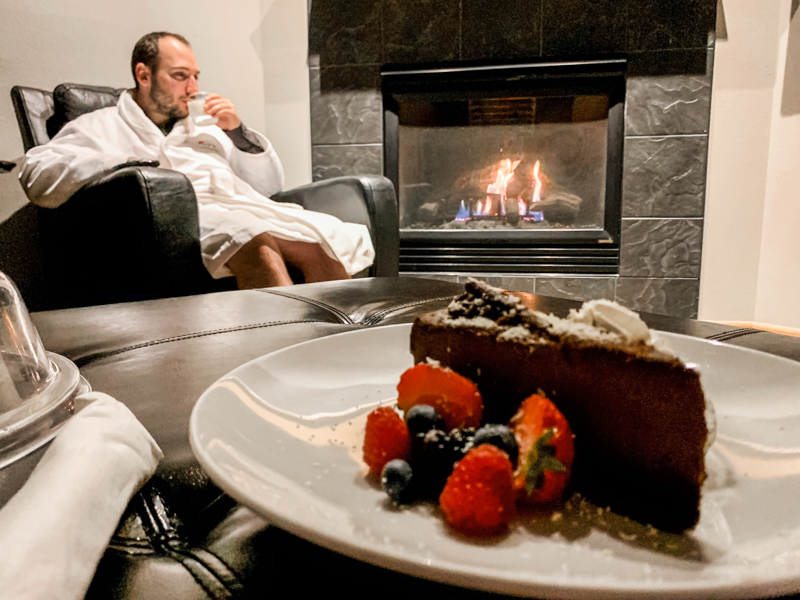 Retreating to our room, we stayed in the Plush suite, revealed further delights. A smart speaker played serene music that made us feel like sitting down and practicing yoga. Not had enough of the hot tubs? Your room has its own hot tub with jets, replicating the massaging capabilities we love. Even better, a rain shower sits on the side with temperature control, so you can pinpoint exactly how much heat you need in your water.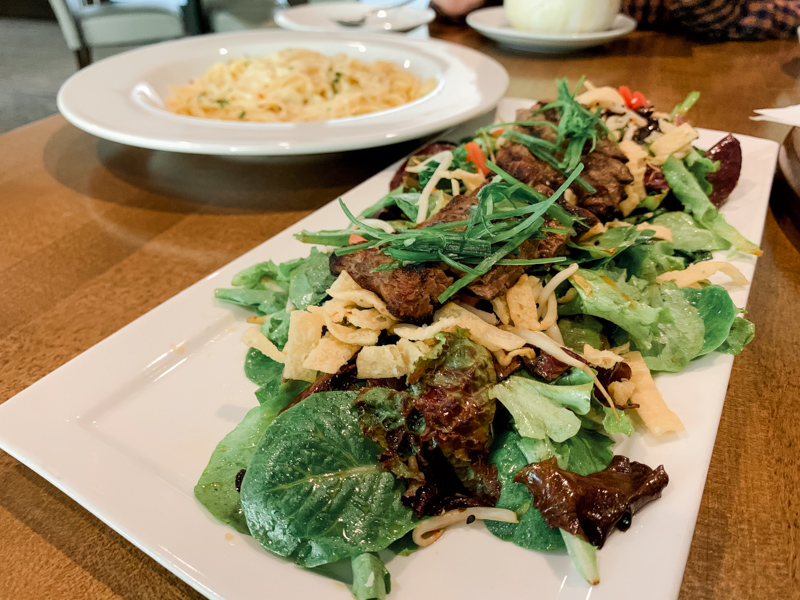 Cable TV and WiFi keep you connected to the outside world, but keep in mind that Sundara is electronics-free in common areas. Still, the cozy fireplace is so appealing to sit by you'll almost forget the rest of the world is there! Once your tummy starts rumbling, you'll know it's time to eat. But Sundara's Nava restaurant has a menu sure to please at all mealtimes of the day, for all different tastes. It isn't easy to narrow down the best options, but whatever you get, save room for their numerous desserts.
Beckoning to all who need a good relaxing weekend or a break from the cold, the Sundara Inn & Spa is second to none at fulfilling your needs. As the weather cools down and leaves start to fall, we all start to pine for warmer days and greater comfort from the bitter weather. At Sundara, you can get away from the low temperatures while still keeping close to nature.
Follow #SundaraSpa #EnergizeYourSoul