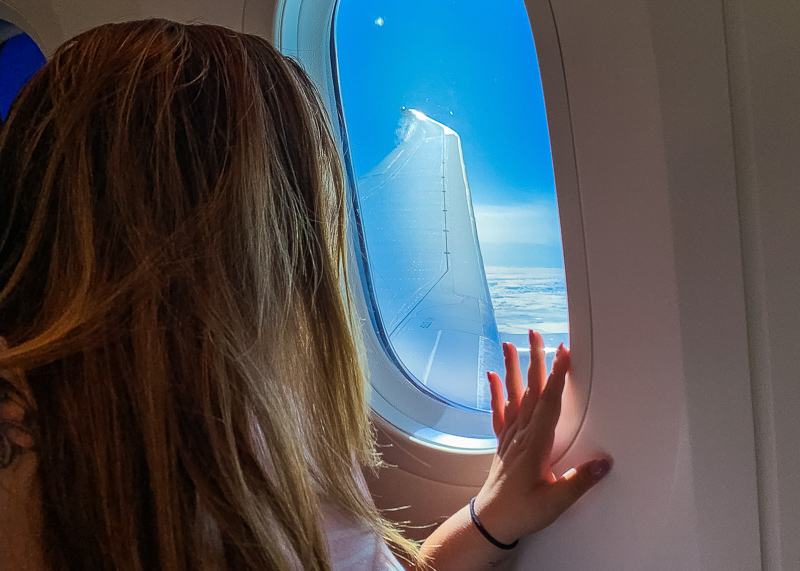 We had a stupendous experience working with Air Canada on our trip to Hong Kong last year, so when we heard about their new flights from Toronto to Vienna, we knew it was a 'can't miss' for any world traveler.
Most people interested in seeing Europe will think of destinations like London, Paris, or Rome, but one that doesn't come up enough on most people's lists is Vienna, the cultural capital of classical era Europe. For this trip we flew into Vienna, where we spent a few days exploring before we visited other cities like Prague and Berlin!

Home to some of the greatest classical music composers of all time like Mozart, and the most famous psychiatrist ever Sigmund Freud, Vienna is simultaneously a historic center of European culture and a modern commercial hub for business and pleasure.
We began our adventure in Toronto, where we boarded an Air Canada Boeing 787 Dreamliner to Vienna. This jet has three cabin types: first class equivalent is the highly extravagant Signature Class; Premium Class and Economy. Signature and Premium Class allow other bonus perks off the plane that includes early boarding and a free checked bag.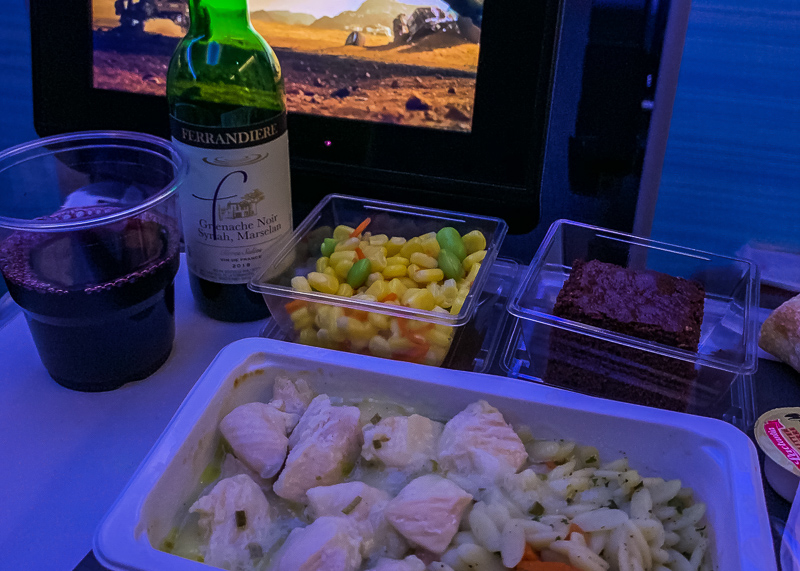 Economy Class
On our way to Europe we sat in the Economy Class, which is still quite roomy compared to other Economy seating. One of my favorite things that make Air Canada stand out is the fact that even those in Economy get extra perks including complimentary dinner and alcoholic beverages on International flights.
Of course, it'll take a little longer to get your meals and drinks than those in Signature and Premium Class, but be patient and it'll be worth it. We enjoyed a wonderful chicken and noodle dish on our way into Europe paired with some rum and Coke.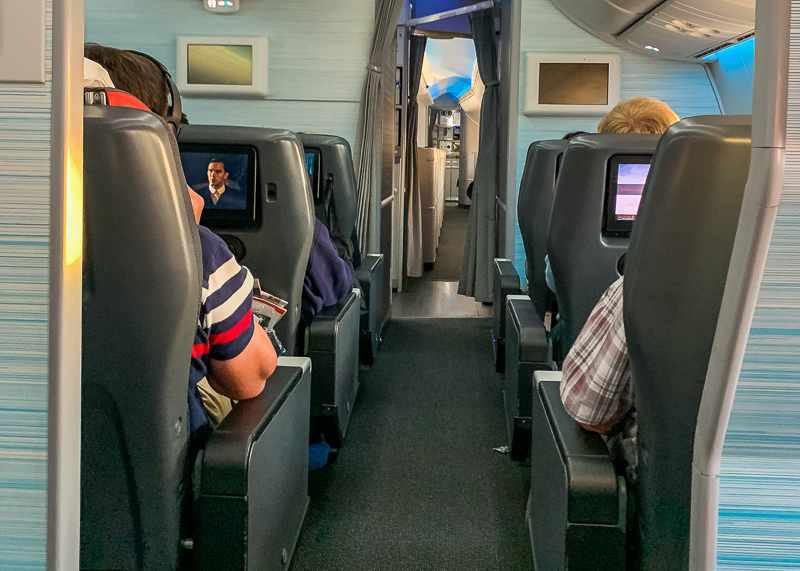 Premium Economy
On the return trip, we enjoyed extra leg room and superb service while sitting in Premium Economy, which on Air Canada features three seats in the middle and two on either side of the aisle. Dinner included a delicious thai chicken and vegetables paired with a lovely red wine.
Premium Economy is set up in a two by three by two seating format rather than the typical three by three. This extra leg and seat room coupled with the head pillow on the seat makes for a solid incentive to upgrade from the regular Economy Class.
Along with standard beverage service and in flight entertainment, Premium Economy provides food services with two choices of meals on the menu, and alcoholic beverages as well. Not to mention the amenity pack, including a sleeping mask, socks, earbuds and a toothbrush with paste.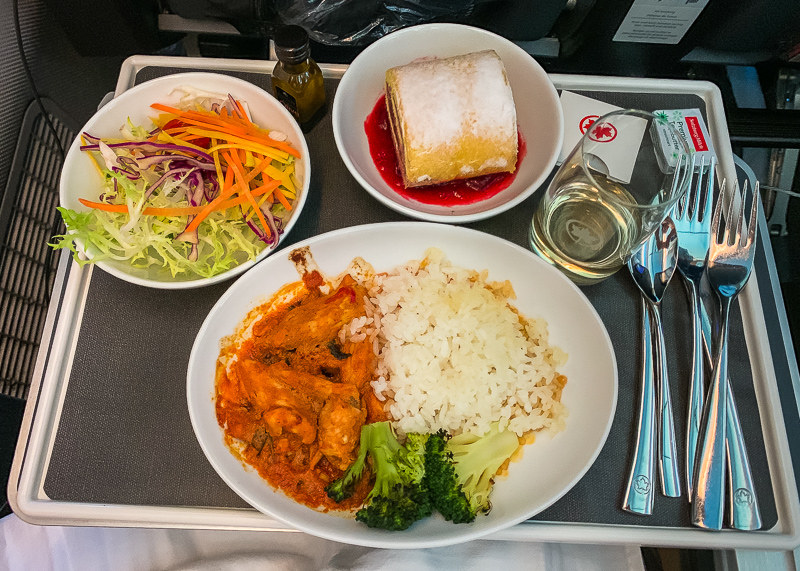 When sitting in Premium Economy you can expect some of the best service I've seen on an aircraft. From a warm cloth to freshen up before a meal to glass and silver flatware and utensils, the Air Canada team will go above and beyond to meet your expectations and with a smile.
Lastly, the in-flight entertainment options on Air Canada flights are endless, so choose your top 5 movies, grab a drink and enjoy a relaxing flight to your destination. Don't forget to make a stop in the cabin restroom to enjoy some lotion and a face mist for an easy refreshed before arrival.
Air Canada Transit Experience
Once we got to Toronto, we were able to take part in the AC Transit Experience, which streamlined the custom's process, making our trip into Europe a lot easier. This is something I enjoy about connecting flights with Air Canada.
Rather than having to deal with Canadian customs, just get a quick passport check when passing through to your next terminal and you'll be on your way.
On our return flight, we pre-cleared U.S. customs in transit while in Toronto, so thankfully we could skip the line when we landed in Seattle. I've never had such an easy time with customs, and this new transit experience makes it an added bonus.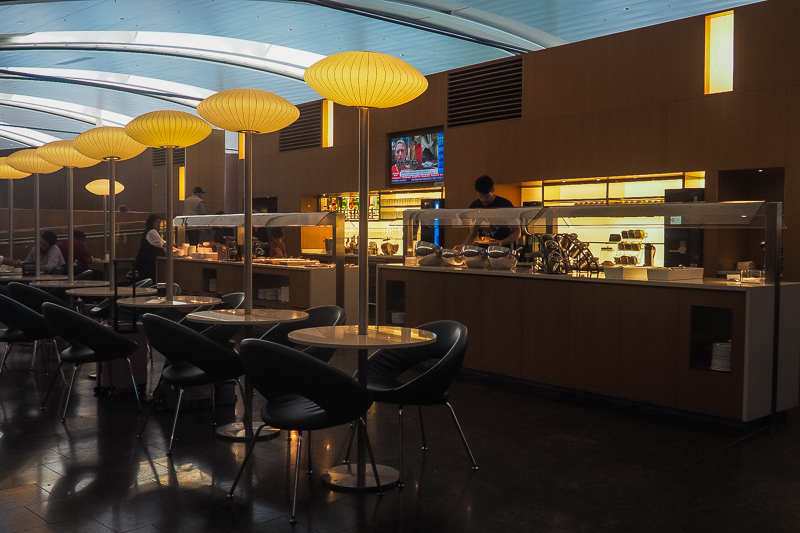 Maple Leaf Lounge
Stopping in Toronto, we had a four hour layover in our transfer before our flight to Vienna. Thankfully Air Canada has their Maple Leaf Lounge, which is a nice perk for any Signature and Business Class ticket holders with Air Canada.
A full food buffet and bar allow the world weary traveler to sit back and indulge in some great food and drink in extreme comfort, and in this case, a very expansive space. The Lounge also has other amenities that include shower rooms, a business center, quiet zones, televisions and wifi.
The Toronto Airport is the largest in Canada, and there are four separate Maple Leaf Lounges inside for Domestic, International, Transborder, and Express travelers.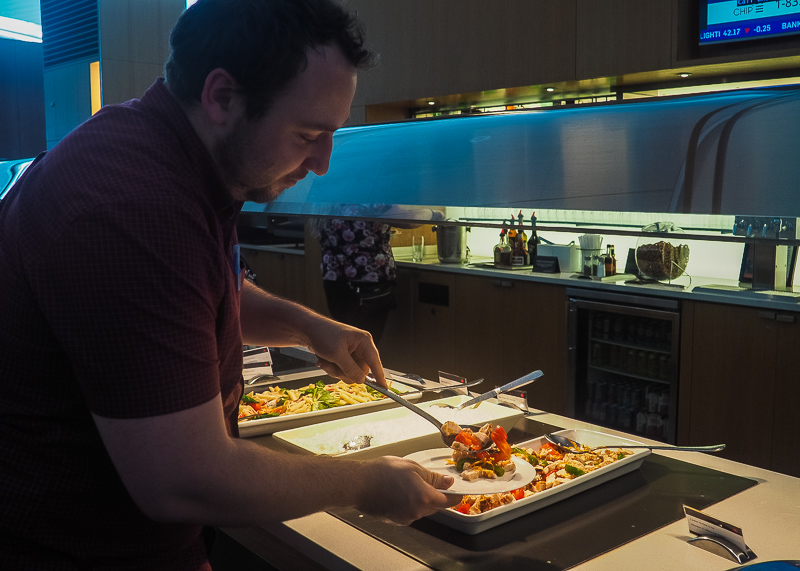 …
Thanks to Air Canada's partnership with Austria Airlines, the former provider of direct flights between Toronto and Vienna, they now have their direct flight from Vienna to Montreal. This partnership includes flights daily Monday thru Friday, and connects yet another great Canadian city to Vienna.
No one wanting to see Europe should skip out on this new flight, and Vienna is beckoning to all. Want to visit more than just Vienna? Grab yourself a EuroRail pass and enjoy other popular sights within a few hours train ride from Vienna, including Berlin, Prague and Budapest.
Keep an eye out for our Best of Central Europe article where we share more details about why you should visit Vienna, Berlin and Prague!
Stay tuned to see where we fly next! *Much thanks to Air Canada for this ongoing partnership with Creatively Clo. We couldn't have done this without your support.