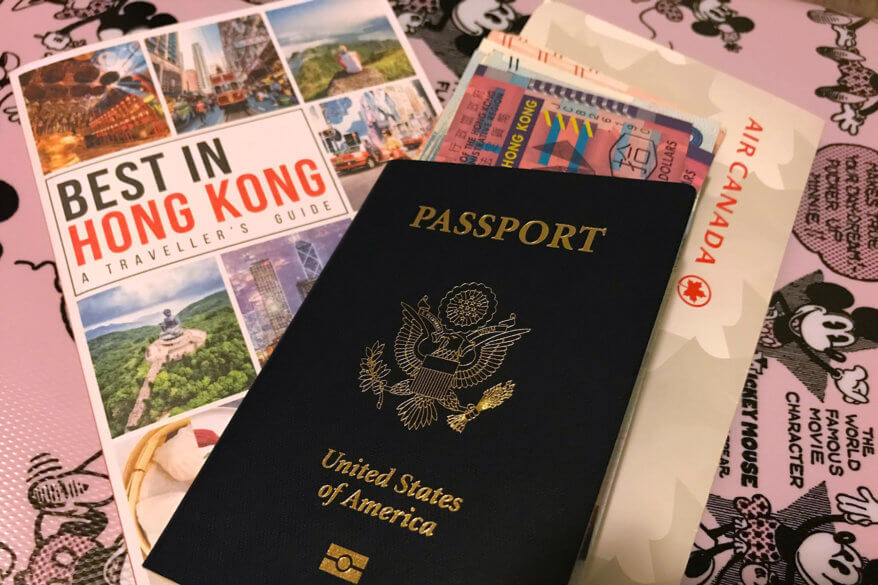 *Our trip below was pre-COVID. Air Canada is taking great safety measures to ensure a safe flight and comfortable experience for all its guests. For the latest update on safety protocols and flying into Canada please visit the Air Canada website.
Getting anywhere around in travel usually requires a plane, right? Well, Air Canada can take you to virtually any big city you desire, and at the most extreme comfort. Air Canada will get you where you need to go all over the world in a convenient fashion and in style, and you don't have to be from Canada to take part in their great deals!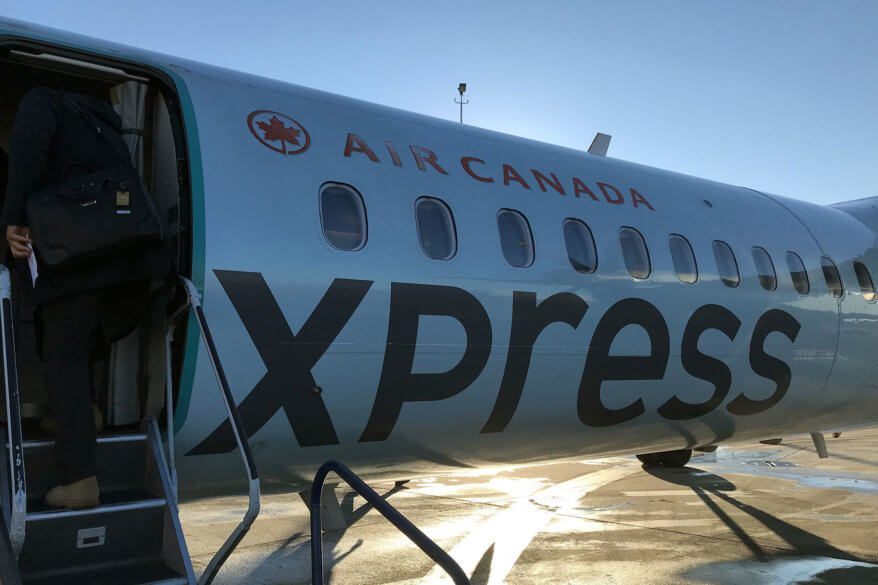 Our journey began in Seattle, where we boarded a small propeller plane that took us on a quick, easy flight up to Vancouver. There we had a short layover before we boarded the passenger jet that would take us across the largest ocean on the globe. Anybody would have reservations about taking a 14 hour plane ride, but Air Canada has the accommodations to make your trip smooth sailing… or, smooth flying!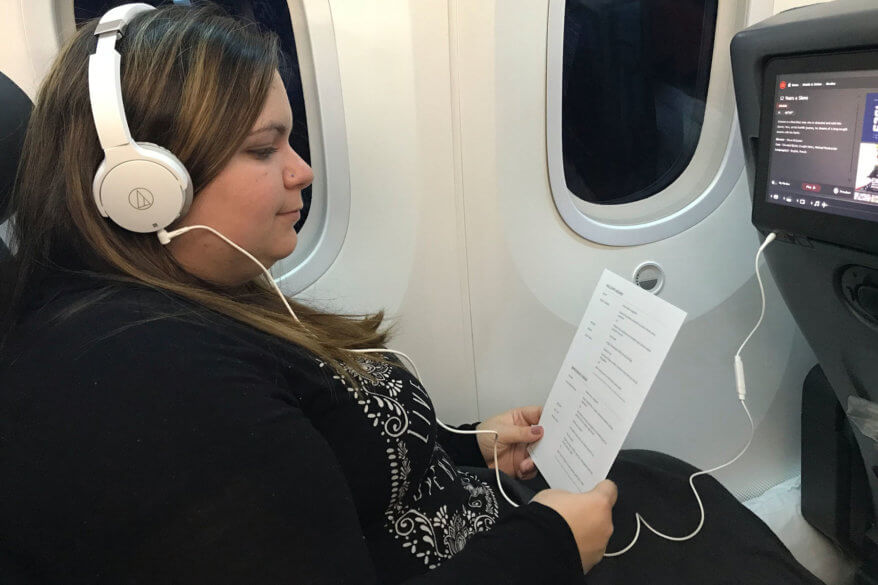 There are three types of seating available, Signature Class (business), premium economy, and economy. If you're alone, Signature Class is a very snazzy and luxurious way to travel, but if you're with one or more companions, we don't recommend it. The seats are separated like cubicles, and while allowing for privacy and self-comfort, it keeps you apart from your group.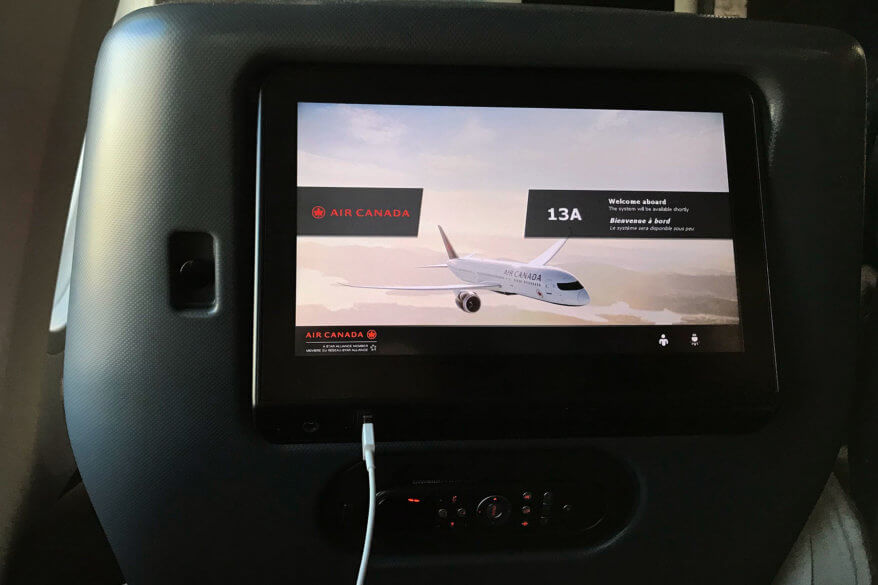 Economy
Groups are better suited to the economy class. The first thing you'll notice arriving at your seat is how comfortable they are. All flyers are provided with small pillows and blankets to help ease your ability to sleep on those long flights.
In addition, dozens of popular movies and television shows are available to view right at your fingertips with the inflight on-demand entertainment screen, installed in the back of every seat.
There are also complimentary drinks, both regular juices, and sodas along with alcoholic ones like wine or spirits.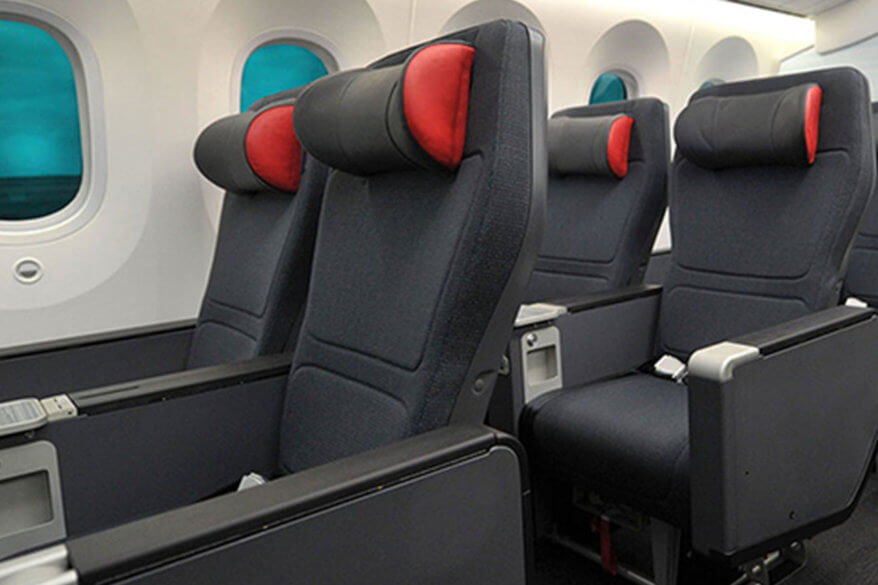 Premium economy gives you all the perks of regular economy, along with some extras to entice you to spend that little extra. Upon entering, you'll notice that the seats are set two by two so you have more privacy and don't have to deal with an obnoxious stranger sleeping on your shoulder. The second is the cute amenity pack sitting on your desk that includes everything from socks, sleep masks, earphones, earbuds, and even a toothbrush!
However, one of the best additions is that the seats are larger and spaced further apart so that you get more legroom to stretch out and recline your seat to maximize your comfort. This was a huge lifesaver for us on our trip to Hong Kong. 14 hours is a long time, and being comfortable is truly important. It was my first long-haul flight so it was a great way to smoothly ease into it.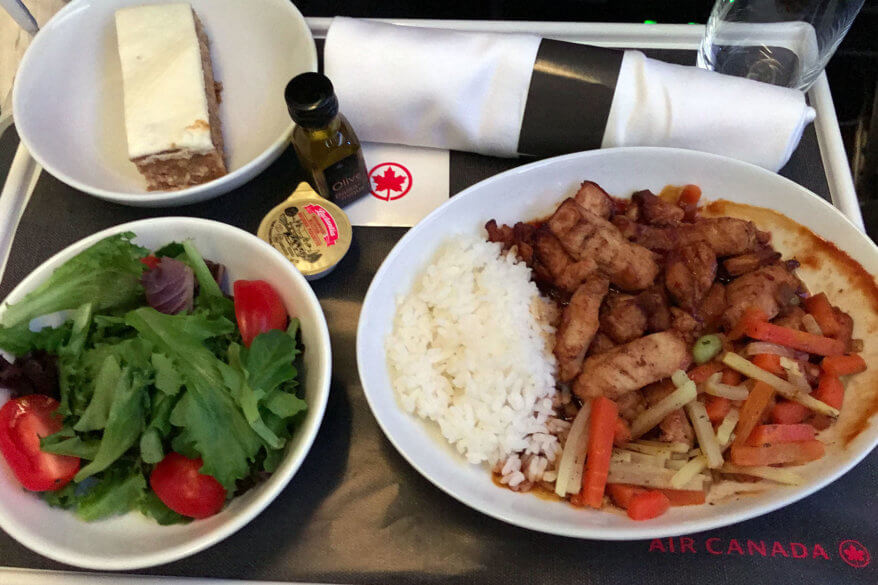 Dining
Secondly, the food and beverage service is exquisite! Along with a menu of typically two choices of food, there's the drink cart with dozens of both alcoholic and nonalcoholic choices. It was some of the best meals in terms of variety and quality we've ever had on an airline.
On our flight to Hong Kong, we enjoyed chicken, and veal with vegetables, rice, and potatoes. Paired with a delicious cake and warm bread. The food tasted fresh and well-seasoned, keeping our tummies happy and bodies relaxed. Plus, being in premium economy means you get your food quicker and free beverages around the clock! The attendants were super helpful at making sure you were satisfied and even knew our drink order by the end of the journey.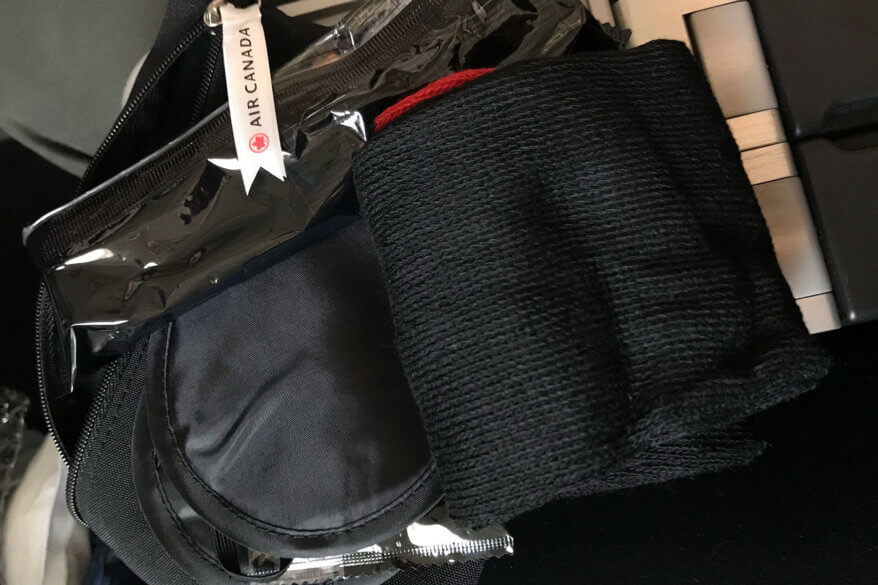 The Perks
In addition to all these perks on the actual plane, Air Canada makes sure their premium economy gets the best of the best! Every premium economy guest is treated to two free checked bags, priority boarding, check-in, and baggage handling.
The experience of the premium economy was really a great ride for us. On the way back we enjoyed the not-so-premium, 'economy' class and even though the service was good, it definitely wasn't close to the enjoyment of premium. The lines were longer, our next-door neighbor kept deciding to fall asleep on my shoulder and the food took a lot longer to reach us.
With this being said, we definitely recommend the extra upgrade, and if you are traveling with baggage, the two-free bag policy may just be a win-win overall!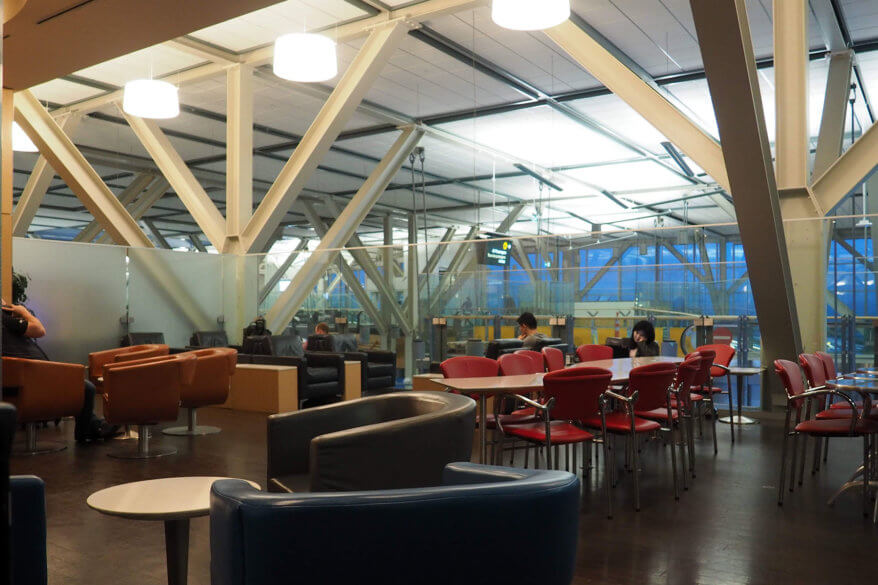 Another perk to traveling by Air Canada is the lounge. It is pretty magnificent and is a premier place to relax while waiting for your flight. Not only do you get the comfort of a quiet, comfy place to unwind, you also have the enjoyment of food options, and an open bar with spirits, beer, wine, soda, and coffee! The food selection included soups, bread, pasta, salad, and a few other light items to help curb the appetite.
In addition, the lounge had a shower, private bathroom, news rack, computer area with printers, and a few large TVs to watch the news or your favorite show.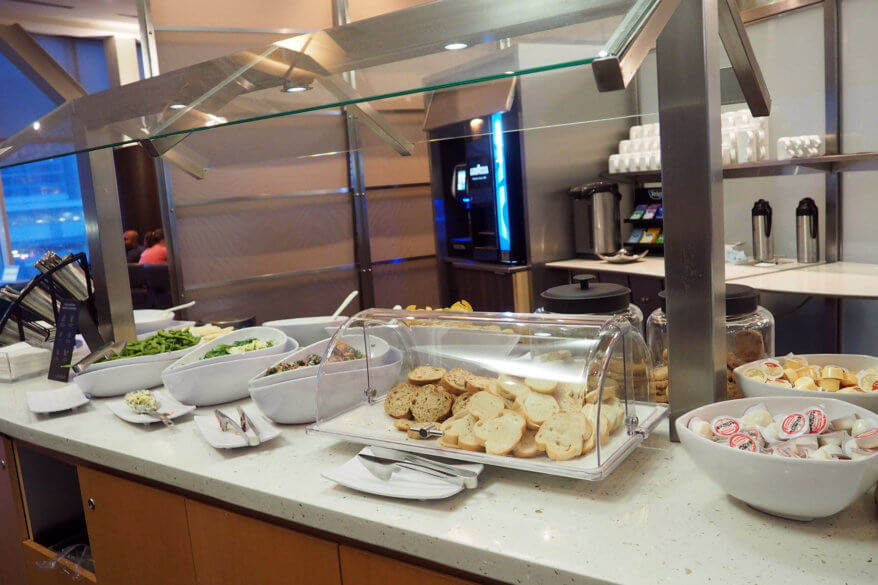 The Maple Leaf Lounge is available at most big airports including 17 airports across Canada, the United States, and Europe. Customers traveling abroad may also enjoy lounges at New York-LaGuardia, New York-Newark, Los Angeles, London Heathrow, Frankfurt, and Paris. They feature all the services and amenities you need to be – and perform – at your peak.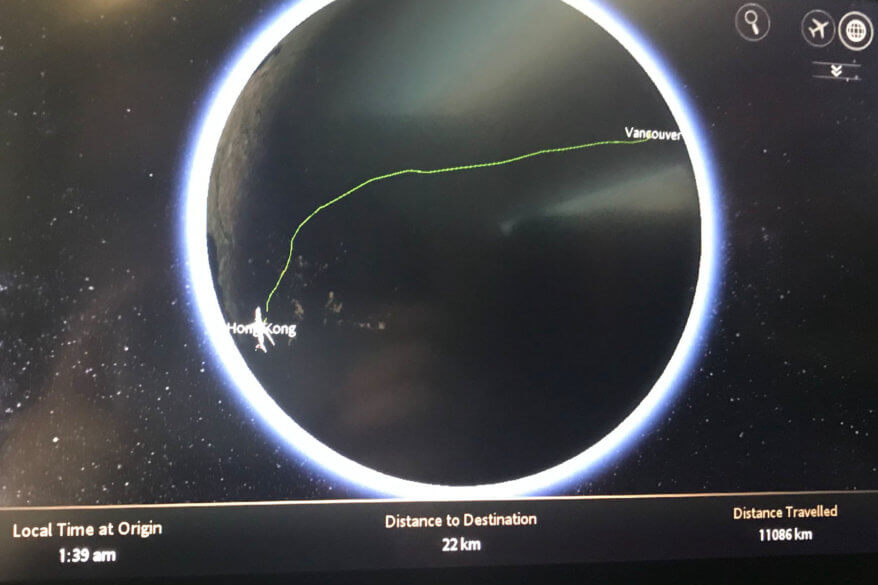 In conclusion, Air Canada would have honestly never been my first place to look for international travel due to the word Canada in their name, but now it'll be the first place I look when planning travel around the globe.
Here's to comfort, enjoyment, and peace of mind, thanks to Air Canada.
Follow Air Canada