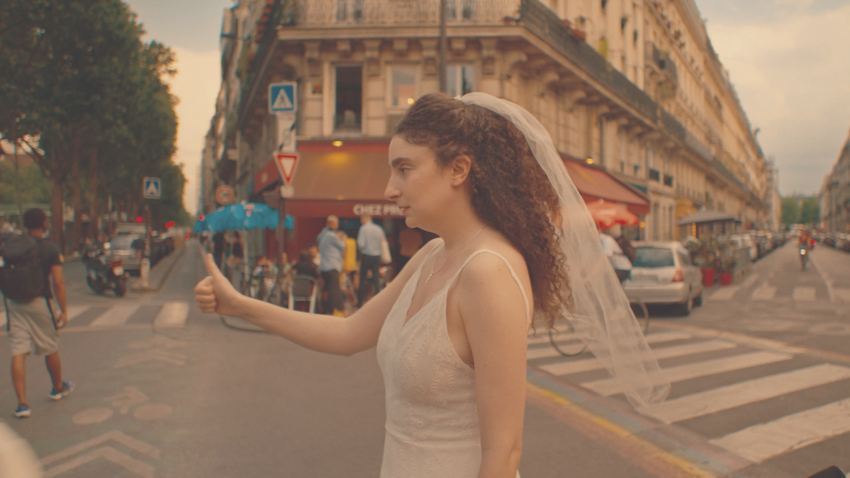 The 2021 Tribeca Film Festival returns to New York City for this June! Founded in 2002 by Robert De Niro, Jane Rosenthal, and Craig Hatkoff, the festival aims to bring independent film to the widest possible audience. After the COVID-19 pandemic ravaged the globe and canceled the 2020's festival, we've all looked for ways to escape the harsh realities of the real world.
Fortunately cinema has been there throughout the pandemic, and now the Tribeca Film Festival is back to bring us all a new slate of a riveting assortment of movies. Even better, the festival is a hybrid of in-person and online, so anyone can get a virtual ticket to check out this year's exciting crop of films.
Tribeca's stated goal is "highlighting politically, culturally and socially relevant films from diverse storytellers." With that in mind, they have separated the submissions of films into separate categories. These are the movies we anticipate the most from each category!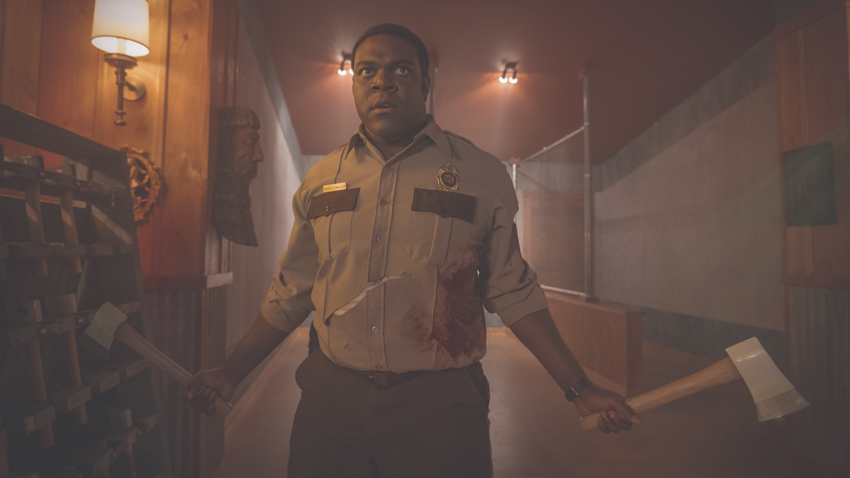 International Narrative Competition
Souad, dir. Ayten Amin
The titular Souad, played by a breakout Bassant Ahmed, lives two lives. Torn between the expectations set by her traditional upbringing and her social media-based life among her peers, the internal and external pressures on Souad build to their breaking point. Ayten Amin's feature film is an assured, harrowing glimpse at the difficulty of knowing, let alone fully realizing, oneself.
Midnight
We Need to Do Something, dir. Sean King O'Grady
Based on screenwriter Max Booth III's 2020 novella, Sean O'Grady's debut feature is a single-location funhouse of horrors, starting off intense as hell and steadily tightening its grip. Unpredictable, unhinged and laced with offbeat humor, it's a confident and singular descent into domestic nihilism that's as wildly fun as it is deeply disturbing. Get ready for a workout: You'll be picking your jaw off the floor whenever you're not applauding this insane film's audacity.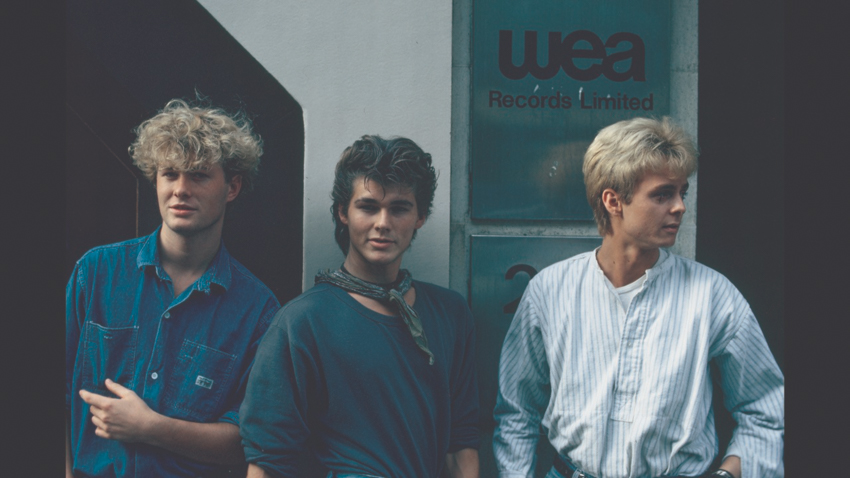 Movies Plus
The Neutral Ground, dir. CJ Hunt
Harrowing, smart, and bitterly funny, Hunt's documentary The Neutral Ground confronts the Lost Cause—the Southern campaign that mythified the Confederacy—with refreshing clarity. With New Orleans as the main backdrop of the story, the film expands its scope to the country at large, bringing to light the fabricated histories born out of the Civil War and the hard truths much of America has yet to face about slavery.
The One and Only Dick Gregory, dir. Andre Gaines
Comprised of stunning archival footage and contemporary interviews, Andre Gaines' brilliant debut feature takes a close look at comedian Dick Gregory's legacy, documenting his many personal reinventions throughout the decades, while hearing from the countless entertainers (Dave Chappelle & Chris Rock among them) who have been inspired by his blueprint.
With/In Vol I and II; dir. various
The directive was simple: Using an iPhone and whatever's easily at your disposal, shoot a short film dealing with quarantine life in 2020. It's not as if there wasn't a surplus of storytelling angles, themes and emotions available, considering how much everyone's lives changed last year due to the COVID-19 pandemic. The results in the ambitious yet humbly executed With/In run the gamut tonally and narratively, with all of the shorts thriving on a uniform sense of raw, indie-centric looseness.
Spotlight Documentary
Bernstein's Wall, dir. Douglas Tirola
In this enlightening look at one of the greatest classical music figures of the 20th century, director Douglas Tirola mines a rich trove of interviews, television appearances, home movie footage, photos, letters to craft a comprehensive look at Leonard Bernstein, whose passion and drive took him well beyond the marvelous music he wrote and conducted.
The Price of Freedom, dir. Judd Ehrlich
Filmmaker Judd Ehrlich (Keepers of the Game, We Could Be King) returns to Tribeca with this unflinching look into the inner workings of the NRA and its powerful influence fueled by a narrative of fear. Featuring compelling interviews with government leaders, NRA representatives and people whose lives have been personally touched by gun violence, this deep dive into American gun culture is a passionate call to action.
Viewpoints
The Legend of the Underground, dir. Giselle Bailey & Nneka Onuorah
Following Nneka Onuorah's impactful feature documentary debut The Same Difference, she joins forces with co-director Giselle Bailey to uncover rampant discrimination in Nigeria and explores the lives of several charismatic non conformist youth who must choose either to fight for freedom of expression there or flee to live 'free' in the USA. Through social media, celebrity and bold creativity, they spark a cultural revolution that challenges the ideals of gender, conformity and civil rights in Nigeria.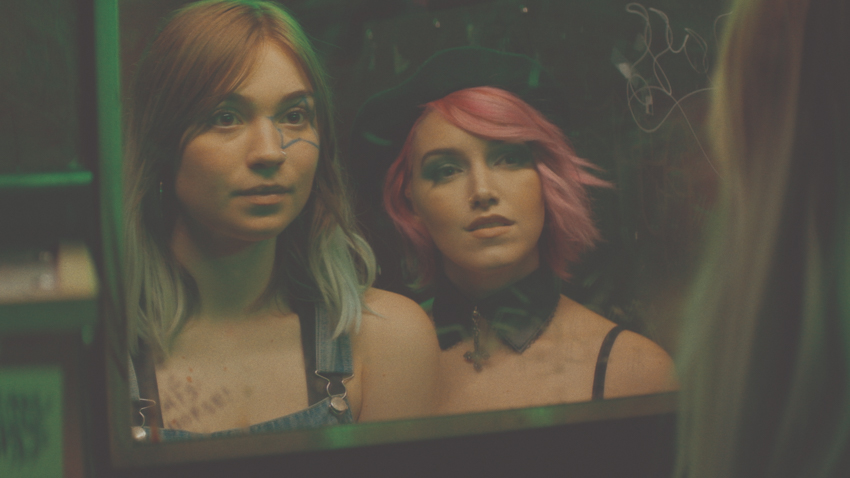 Documentary Competition
All These Sons, dir. Joshua Altman & Bing Liu
With remarkable access, Academy Award® nominated documentarian Bing Liu (Minding the Gap) and Joshua Altman embed themselves with the participants of Chicago's South and West side community groups as they share their unfiltered stories with vulnerability and honesty. This urgent documentary examines the human causes and costs of gun violence with sensitivity and compassion.
US Narrative Competition
Catch the Fair One, dir. Josef Wladyka
In this absorbing revenge thriller executive produced by Darren Aronofsky, a Native American woman embarks on the fight of her life when she goes in search of her missing sister. The former boxer intentionally gets entangled in a human trafficking operation in order to retrace the steps of her kid sister and work her way up the chain of command to find the man responsible.
The Novice, dir. Lauren Hadaway
Isabelle Fuhrman (Orphan, 2009) plays Alex Dall, a queer college freshman who joins her university's rowing team and undertakes an obsessive physical and psychological journey to make it to the top varsity boat, no matter the cost. Intent on outperforming her teammates, Alex pushes herself to her limits—and beyond, alienating everyone around her in the name of success.
Poser, dir. Ori Segev & Noah Dixon
Teen and music enthusiast Lennon meets Bobbi Kitten, an enigmatic, striking and talented half of a popular, indie pop duo, who takes Lennon under her confident wing—unwittingly entangling herself in a dark obsession. In Noah Dixon and Ori Segev's intriguing first feature film, we are treated to a contemporary thriller against the backdrop of a burgeoning, real-life music scene.
Queen of Glory, dir. Nana Mensah
Brainy scientist Sarah is tasked with planning a culturally respectful funeral befitting the family matriarch. Aided by an only-in-New York ensemble of Eastern European neighbors, feisty African aunties and a no-nonsense ex-con co-worker, Sarah faces her new responsibilities while figuring out how to remain true to herself. Writer, star and first-time feature director Nana Mensah demonstrates true talent behind and in front of the camera in this charming slice of life dramedy.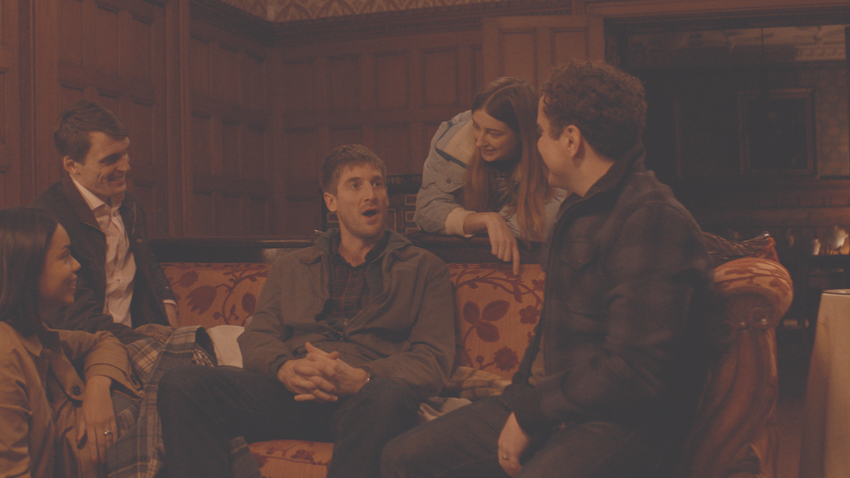 Spotlight Narrative
No Man of God, dir. Amber Sealey
It was a radical new approach to criminal investigations: "profiling." Through one-on-one discussions with serial offenders, FBI researchers could go much more in-depth. FBI analyst Bill Hagmaier (Elijah Wood), emboldened by this new philosophy, sat down with famed serial killer Ted Bundy (Luke Kirby) for several interviews from 1984-1989 inside Florida State Prison, in hopes of figuring out why Bundy murdered more than 20 victims.
The Last Film Show, dir. Pan Nalin
A mischievous nine-year-old boy is the unlikely hero of this masterful movie from Pan Nalin (Angry Indian Goddesses, 2015) who transports the viewer back to the awe and innocence of childhood. Wide-eyed Samay watches the world unfold before him on the big screen in a run down theater. But when the theater transitions from 35mm to digital, this safe haven is disrupted and Samay enlists his buddies to construct their own DIY film projection apparatus.
Tribeca Critics Week
The Ballad of a White Cow, dir. Behtash Sanaeeha & Maryam Moghaddam
With their realistic script and beautifully simple filmmaking, Maryam Moghaddam and Behtash Sanaeeha co-wrote and co-directed this multi-level narrative about capital punishment and the complications that ripple down in the wake of the initial tragedy.
Rita Moreno: Just a Girl Who Decided to Go For It, dir. Miriem Perez Riera
In this dynamic biopic, Director Mariem Pérez Riera lets the feisty 87 year old Hollywood Legend Rita Moreno tell her own story, delighting the audience with anecdotes, wisdom and a smidge of kiss-and-tell from her illustrious seven decade career. Told with refreshing candor, this documentary is at once enlightening, emotionally impactful and entertaining.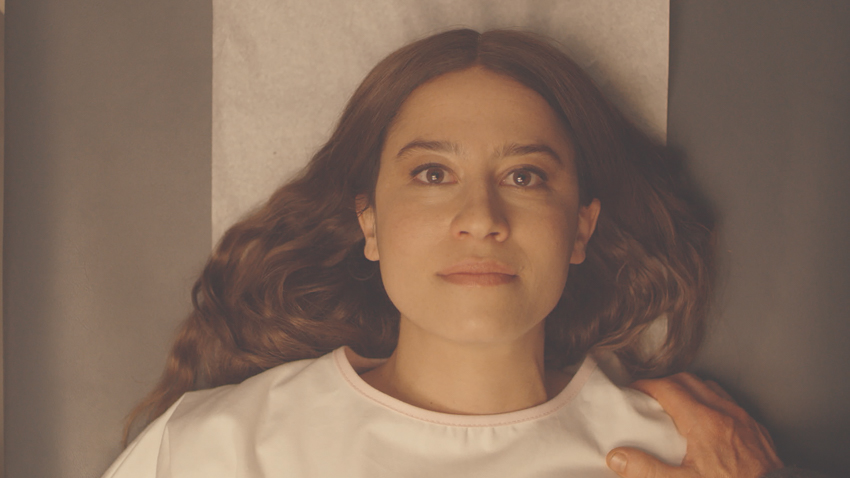 2020 Official Selection Features
Brian Wilson: Long Promised Road, dir. Brent Wilson
Songwriter, producer and Beach Boys co-founder Brian Wilson cruises around Los Angeles, the city he knows so well, to visit old haunts and reflect on his life and music. Spontaneously "spinning" Mp3s of his favorite cuts along the way, Brian delves into his childhood, his contentious relationship with dad Murry, the nine-year "prison sentence" under the "guidance" of Dr. Landy, his struggles with depression and mental illness, his love for brothers Dennis and Carl, and the many recording sessions.
The Sit In: Harry Belafonte Hosts the Tonight Show, dir. Yoruba Richen
While the country was embroiled in a divisive election with racial tensions flaring, Civil Rights activist and trailblazing performer Harry Belafonte guest-hosted The Tonight Show for one week in 1968. By then, Johnny Carson had turned this pioneering late-night show into one of the most powerful platforms of communication. In an unprecedented move, Belafonte took a predominantly white institution, The Tonight Show, and transformed it into a multicultural and political experience.
Be sure to follow along on social media #Tribeca2021 and @Tribeca for daily updates and new releases.