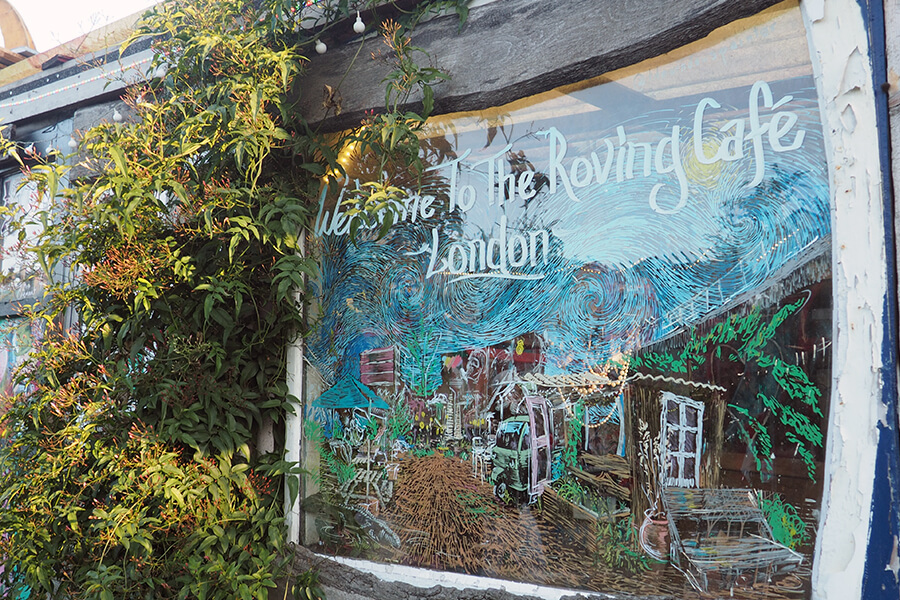 Most people know the Whitechapel neighborhood as the home of the infamous Jack the Ripper. However, the East End of London is much changed from the way it was over one hundred years ago, currently dominated by Bangladeshi residents and in the shadow of the City of London's skyscrapers. Today, you can find a wide variety of art, street shops, and food vendors.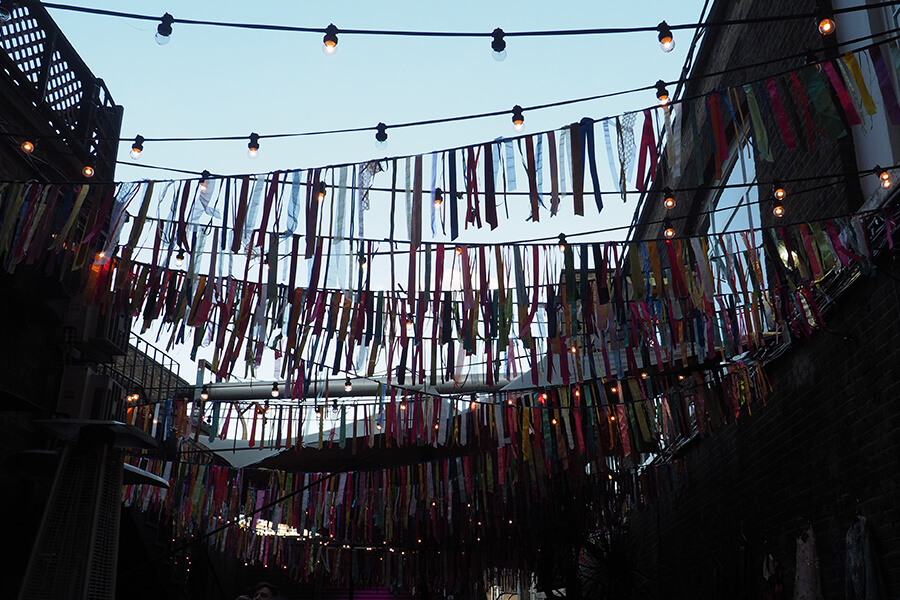 Today, you'd be forgiven for confusing it with Oakland or Berkeley (art cities in California), as the region is filled with a hipster artistic bohemian vibe, demonstrated by the numerous instances of street art. However, the East End is definitely its own hidden gem with a variety of unique places to explore.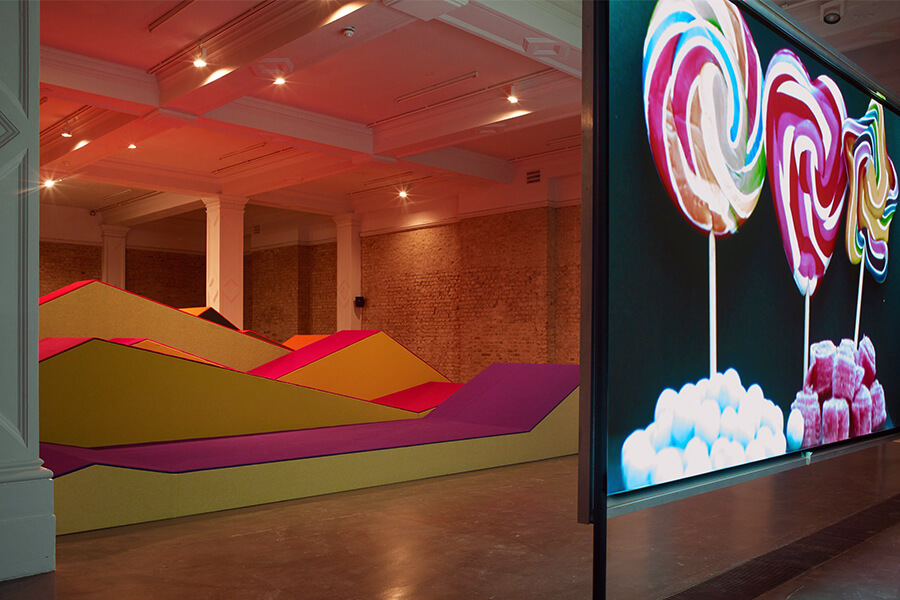 This free (donation only) public art gallery on the north side of Whitechapel High Street, exhibits the work of contemporary artists, as well as organizing retrospective exhibitions and shows that are of interest to the local community. The few pieces of art that were on showcase when we visited were definitely a different type of monster, than pieces you'd find in a normal gallery. It's uniqueness brings art enthusiasts from all around the world.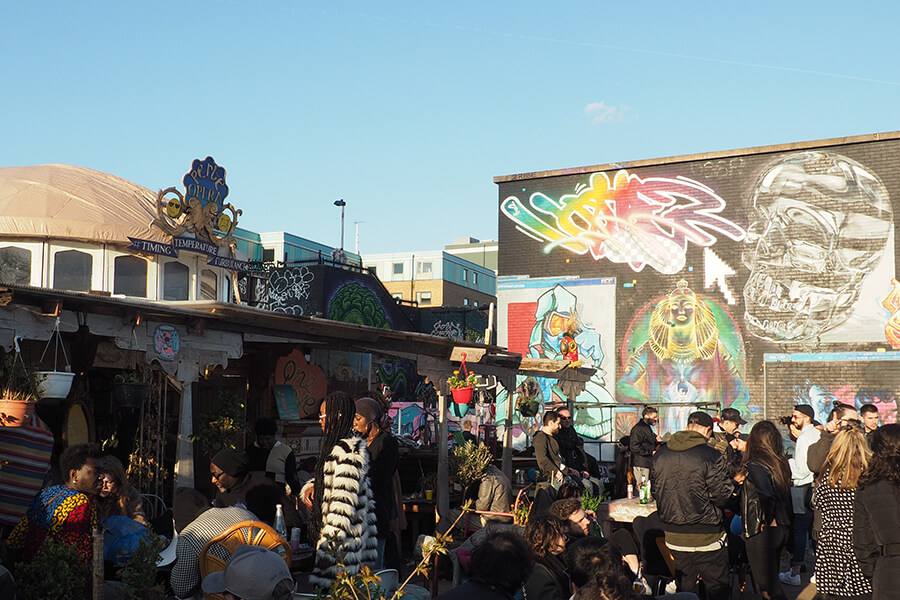 This communal space is something I never thought I'd stumble upon, even more so in London. Filled with music, dancing, couches, tables, pop-up shops and more, this Community Garden is much more than meets the eye. Upon wandering the grounds you'll find groups of all types sitting, singing, chatting and enjoying a beer. Smiles are seen across all faces, and everyone seems to have a place here. You can find magnificent art throughout this large space, and if you're lucky maybe some live entertainment.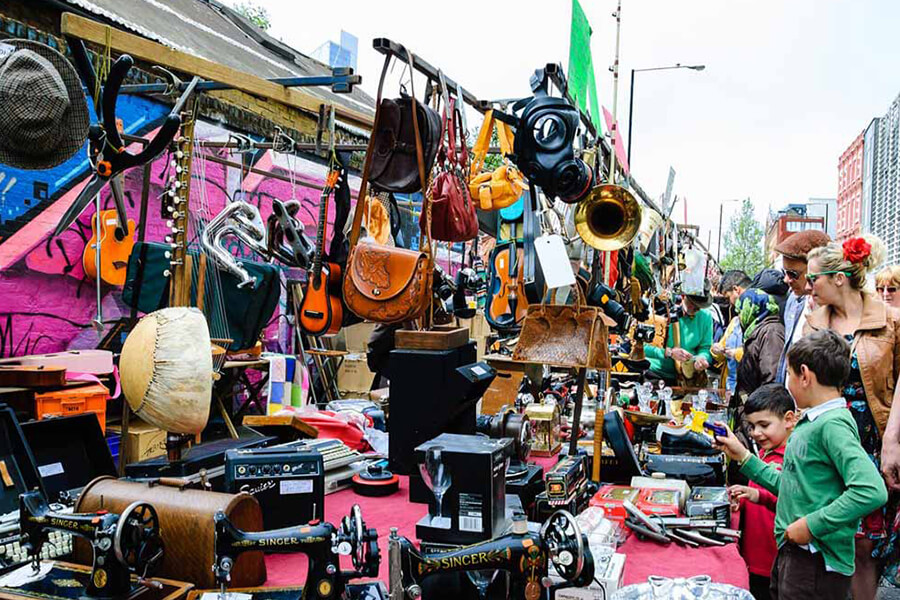 A walk along Brick Lane will leave you exhausted by the time you reach the end of the market. This Street Market is filled with food vendors, pop-up shops and much more. Be sure not to try driving down Brick Lane, as even though the roads are open, it will take you three times as long due to the slowdown from pedestrians. This market is full of antiques and collectibles, which make for perfect gifts to bring back home. Block out some time to wander the market, but try to go on a Sunday where you'll find it's nearly double its normal size, and get immersed in the local culture.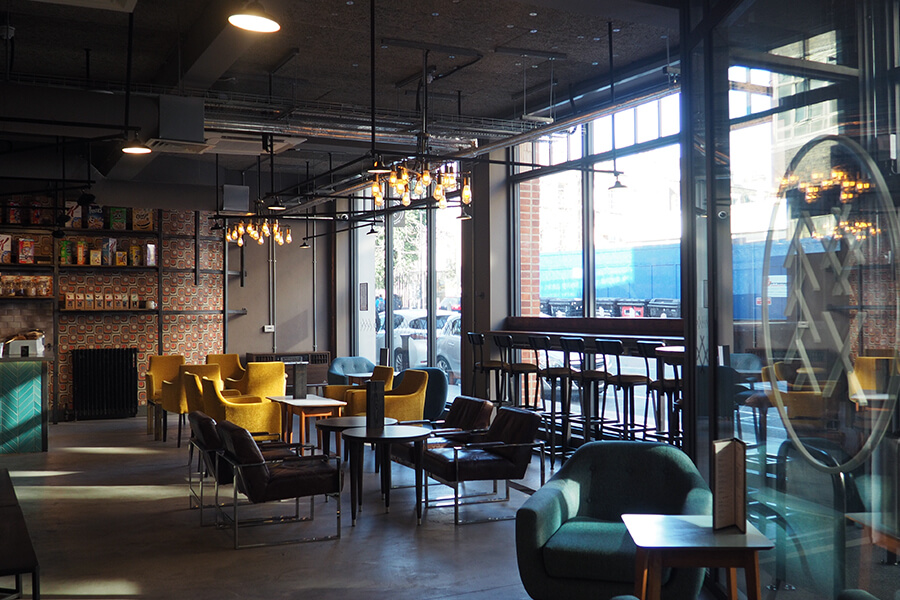 Where to Stay
The New Road Hotel sits on New Road (naturally) in Whitechapel, and is built inside a former textile factory from the 1950's. Whitechapel used to be a neighborhood of extraordinarily poor immigrants and dock workers, so it was filled with places where those people could provide cheap labor to London's industries. Industry has since moved elsewhere, so the area has remodeled itself into the way it is today.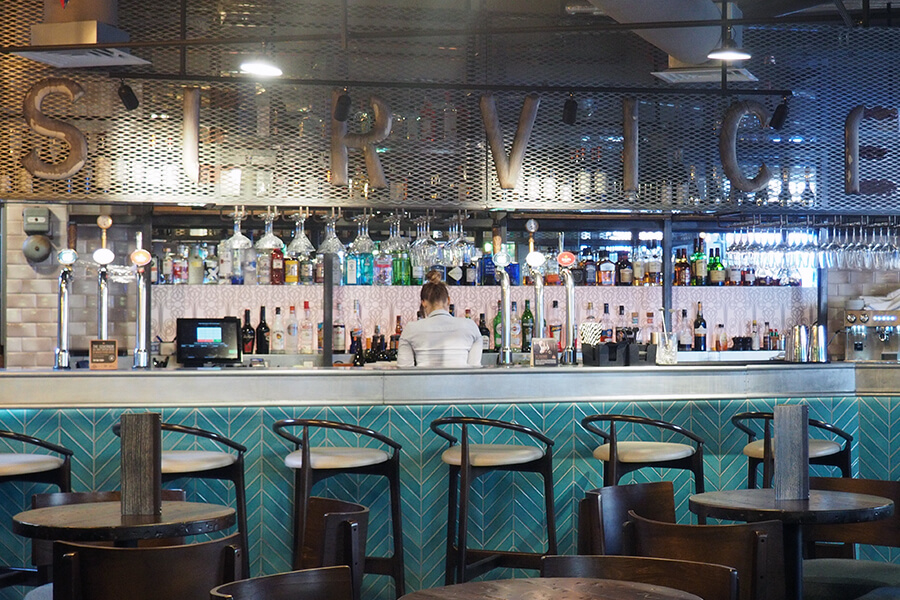 Located in a prime location, just blocks from a tube station, in the heart of Whitechapel district, a short walk from dozens of restaurants, shops, arthouses, parks, and even the City of London.
The New Road Hotel offers extraordinary comfort, and a helpful staff all roll together to bring a high class experience at an affordable level. If you're artistically inclined, there's no better place in London to hang out. Read our full review HERE.